CRM is an acronym for customer relationship management. It's a platform that enables businesses to conduct their operations seamlessly. This includes the tracking of all communications and nurturing relationships with leads.
The platform replaces the multitude of spreadsheets and databases that a lot of businesses use to track their clients' data.
Clients can interact with an organization in different ways. They can do so via phone, in a live chat, a direct message on social media, via email, or by snail mail. Customer relationship management software keeps all these interactions organized. If, for instance, you call an organization and they ask to "look up your file." They do so in their CRM software.
A CRM for software developers has many benefits. But to enjoy them, you must ensure you select the right tool. There are many CRM platforms with varying features, prices, and functionalities. Features, for instance, can make or break a system's inclusion in the CRM category.
The features must also be standard across all CRM platforms. A reputable CRM platform provides the following core features:
Contact management

Interaction tracking

Lead management
Read: How To Build A CRM Solution From Scratch
Benefits of Choosing a CRM Platform for Your Business
Considering the benefits of a CRM, the platform can meet the needs of any organization. Every business from freelancers to enterprise-level corporations can benefit from it. So, what are these benefits?
Better Customer Support
There is a phrase that says, "Time is money." Yes, it is and in business, that includes your customers' time. No business wants its customers to get dissatisfied with its services or products. That's because satisfaction increases the customer's chances of returning. It also leads them to refer your business to their friends and relatives.
How will you, for instance, identify an issue and solve it if your customer is dissatisfied? Integrating a customer-focused CRM helps with the identification of issues. It takes minutes for the software to provide you with the fundamental data at the click of a button.
The data includes previous purchases, preferences, and service history. If you're well-equipped with intelligence, locating a problem shouldn't be a challenge.
Improved Efficiency
The use of customer relationship management for developers helps to formulate effective coordination among teams. This functional versatility makes it easy to coordinate departments in an organization. After integrating the customer-centric CRM, you can store data in the cloud.
This enables you and the team to access it from any device. You can also integrate the CRM application development service for a seamless experience. It helps to eliminate misunderstandings and instead paves the way for coordination.
Read: Why You Should Get CRM Software for Your Business
Tracking a Client's Journey
Another benefit that comes with the use of a CRM is that it allows you to monitor the precise movements of clients. Right from their first interaction with the organization to becoming a client.
Do you need an extra brochure? Or would you like a case study from marketing for the early prospecting stages? Having access to this kind of information is very important. It enables you to understand what's working properly in the sales and post-sales process and what isn't. It also improves your processes and optimizes your team's effort.
A central CRM system means that every step of a consumer's journey gets documented. In return, it allows you to create a full profile of every client. You get to know what they like, what they don't like, and what has changed in their purchases.
Effective Marketing
Mass marketing tactics are no longer acceptable in today's marketing landscape. Instead, niche marketing is now the only way for your message to resound with clients and prospects. This is what gets them to act on your marketing campaigns.
If, for instance, your clients are in the automotive aftermarket industry, you shouldn't send them news about the building industry. That's how different CRM marketing is.
Read: Traditional Marketing vs Digital Marketing: Main Differences
Keeping data about every contact is a game-changer for marketers. Having a well-rounded understanding of your contacts is crucial. It causes your marketing to stand out from the rest in the industry.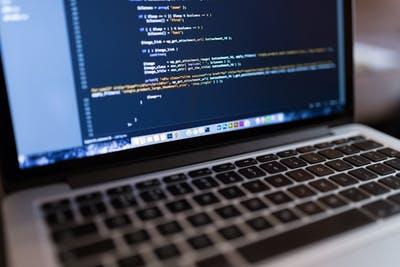 Source: Pexels
Considerations When Choosing a CRM Platform
When choosing the right CRM for developers, several factors must be considered. You must be sure to align the features and packages of the platform to your organization's needs.
Modern technology has come a long way. And today's businesses manage customer relations and data in various ways. With a large number of CRM solutions, getting one that works for your organization can be a challenge.
As a person tasked with implementing a new developer-focused CRM, making a choice can be complicated. To save time and easily make a decision, we have some considerations below:
Read: 7 Signs Your Business Needs CRM
Mapping Out Business Goals and Objectives
Selecting the right CRM starts and ends with an alignment of the organization's goals. Therefore, you must map out your goals and objectives. You can do this by focusing on the following matters:
The challenges you want your business to solve

The sophistication in the organization's development sales processes.

Whether the CRM usage focuses on new business, existing clients, or both

Other software and systems that the CRM will need to be integrated with

Internal processes that will require you to make adjustments and make the most of your investments
Whatever your goals are, make sure you outline your objectives as well. It will act as a guide when shopping around for the right CRM for developers.
Focus on the Ease of Use and the Software's Mobility
Software usability must be a factor when choosing a developer-focused CRM. Look for a platform that has an intuitive interface. It should also make it easy for you to do everything that needs to be done.
Every platform has its way of conducting operations. Thus, you need to find a CRM that requires the least amount of learning and training. A developer-focused CRM must have a well-designed user interface. It will also show consistency from release to release.
This will save time for your organization. Your team will also avoid a situation of re-learning the tool after every new feature or update is rolled out.
Accessibility from any browser is also important to look into. Users should be able to use their browser of choice. If your employees work remotely, choose a CRM that has a solid mobile app.
Read: A Complete Guide on Building a Custom CRM Software for Your Business
Consider Your Hardware
A developer-centric CRM that needs a major renovation of the tech department is unrealistic. So think of how much you're willing to spend on integrating the new system.
Is mobile technology part of your current organization? Does your team have all the accessories required for a mobile CRM? Half of the challenge when choosing a CRM platform is purchasing the program itself. The other half is integrating the new program into your organization's framework.
Data Exportation and Importation
Customer-centric CRM solutions help with the management of customers' information and data. An organization integrating modern CRM for the first time may have the materials needed to import into the new system. Be it contact information, business cards, or spreadsheets.
A CRM for developers that supports the seamless transfer of these files is what you need. Additionally, the ability to export files carries equal importance. Having the capacity to export files into formats like excel is an important trait that a CRM should have.
Being able to access and generate files means spending less time staring at a screen. It instead gives you more time to interact with clients or share data between teams.
Conclusion
Powerful CRM helps to drive significant improvements in revenue growth. It also leads to efficiency and productivity. But you must research before settling on one. Assess the needs of your organization and find CRM software that will meet those needs.
Consider the factors mentioned here and many others to decide on the right CRM platform to buy. You only need to know what your requirements are and identify the solutions that will help you to meet them.
---
If you like the content, we would appreciate your support by buying us a coffee. Thank you so much for your visit and support.