Since video has become an integral part of today's marketing strategy, users should pay due attention to image quality. 4K resolution retains a large number of nuances and increases sharpness, thereby making the picture clear and exclusive. By creating videos in 4K resolution, you can show viewers more professional content that will bring an immersive viewing experience and unforgettable emotions. Due to the large number of pixels, the videos display colors more accurately and saturate the picture with bright colors.
Posting videos in 4K resolution greatly increases the number of viewers on your channel and makes it more popular. You can check out 5 life hacks to increase the number of views on your reels to create successful movies that will attract a lot of users. However, do not forget that working with material in 4K resolution requires careful preparation and smooth editing. If you want to shoot quality videos in good quality, you should read this article to the end and get acquainted with how to edit clips on Windows.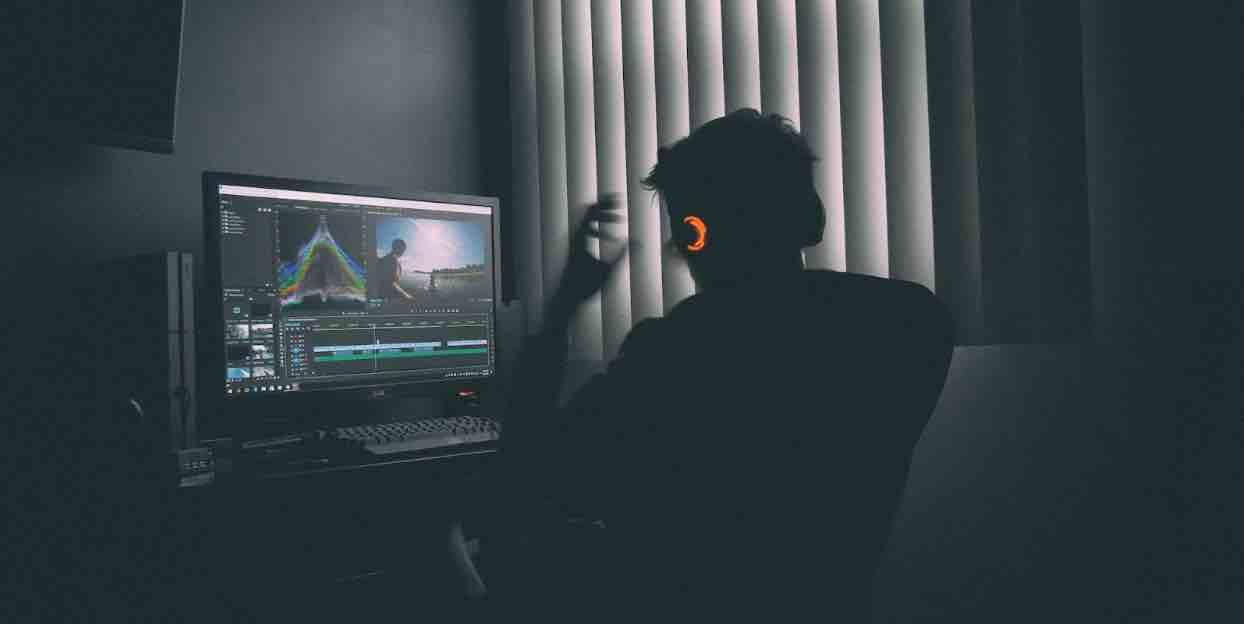 Image source: https://unsplash.com/photos/VW2oU66mwbc
Read: 4K vs Ultra HD: What's the Difference and Which One to Buy
4K Video Editing Equipment
Since 4K video comes with a much larger file size than others, you need to prepare for editing such videos and choose more powerful tools. Below we list some of what you may need:
GPU. The GPU is relatively recent, as a few years ago users didn't need to edit 4K videos and were content with low quality. However, at the moment, high-resolution video editing software is quite GPU-intensive and performs fast rendering and encoding. In addition, a powerful graphics processor speeds up HD files and makes them export faster.

Working memory. Video editing requires a large amount of memory. To carry out high-quality processing of a video with a resolution of 4K, you should choose a RAM of at least 16 GB.

CPU. The processing speed of high-quality video is directly affected by the CPU core. To make successful editing, it is necessary to choose not only the best

video editor no watermark,

but also a central processor with a large number of cores. Remember that to edit 4K footage your computer must have a powerful and fast processor.
With the above equipment, you will surely be able to produce high-quality 4K video editing and create a real masterpiece. It is important to remember that trying to process a high-quality video without the appropriate tools, you sacrifice wasted time and loss of image quality.
Read: Video's Pivotal Role In The Internet Of Things
How to Choose the Right 4K Video Editing Software
When you're shooting high-quality video, you probably wonder what editing software is best to choose to get a good result. It is important to understand that 4K resolution videos are not easy to process and you should pay due attention to choosing a program that will help you create a masterpiece without losing quality. Below we will talk about the rules on how to choose the right software for editing material with a resolution of 4K:
Pay attention to cost. You should not choose too expensive tools that ask a high price for use. Most paid processing tools are unqualified and take money down the drain.

Carefully study the functions and features of the editor. Once you land on the page of the editing software, the first thing to do is to familiarize yourself with the tools and features it offers. Choose the program that covers your needs and with the help of it, you will be able to perform any necessary action.

Check if the video editor has a preview function. This feature is especially important for editing 4K video clips because by previewing the video you can make sure that the images are clear and there is no loss of quality. It will be sad if, after doing a long work on the videos, you see blurry frames on the screen that do not correspond to the specified quality.

Pay attention to the interface. Most video editing software has a fairly simple and clear interface that is easy to understand, for example,

OpenShot

video editor has

features that are easy to understand for both a professional user and a beginner.

Opt for a program that offers video tutorials before starting the editing process. Sometimes it is very useful to spend a few minutes and go through the training to familiarize yourself with the functions of the editor and determine whether it will help you further in creating a masterpiece or not.
By following these tips, you can easily find the best 4K video editing software and produce high-quality processing, resulting in an exciting and captivating video.
Conclusion
Video editing has always been one of the most important and responsible missions. And processing videos with 4K resolution has become even more difficult. However, using the advice of our experts, you will be able to quickly and efficiently edit the material so that the clip is of high quality and exciting, and the audience cannot take their eyes off it. Choose the best software and use all the tools to make your video successful. Remember that editing 4K clips is a responsible task, so before proceeding to the processing process, carefully study the characteristics of the video editor and take training.
---
If you like the content, we would appreciate your support by buying us a coffee. Thank you so much for your visit and support.