In this article, we will provide a compilation of hacking apps for ethical hackers and security researchers. Along with the description of the apps, you will also find the corresponding websitesand the download links.
WARNING: This list is for educational purposes only. We do not support nor encourage the use of any hacking tool for unethical purposes.
AndroRAT
AndroRAT stands for Android and RAT (Remote Administrative Tools). This free hacking tool was launched a long time ago as a client / server application. The application aims to give you control of the Android system remotely and enables you to access its data.
This Android app runs as a service right after booting. Thus, a user does not need to interact with the service. The application provides the ability to trigger the server connection via a call or SMS.
The features of this app include gathering information such as contacts, call logs, messages and location. The application also allows you to remotely monitor the status of the phone, make a phone call and send SMSs, take photos, browse the internet, etc.
Read: How to protect your SIM card from being hacked
For more details on how to install it, you may want to watch the video below :
Hackode apk
It is an application that is basically a collection of multiple tools for ethical hackers, IT specialists and pentesters. In the application, there are mainly three modules available: Reconnaissance(SQL Injection, PhPMyAdmin, Login Portals, Whois lookup), Scanning(Ping, traceroute, Mx Record, DNS Dig), Exploit.
With this app, you get features like SQL Injection, MySQL Server, Whois, DNS lookup, IP, MX Records, DNS Dif, Exploits, etc.
It is a great app for hacking and it does not ask for personal information to operate.
ZANTI
This software suite comes with several tools that are widely used for penetration testing purposes. This mobile penetration testing toolkit allows security researchers to easily scan a network.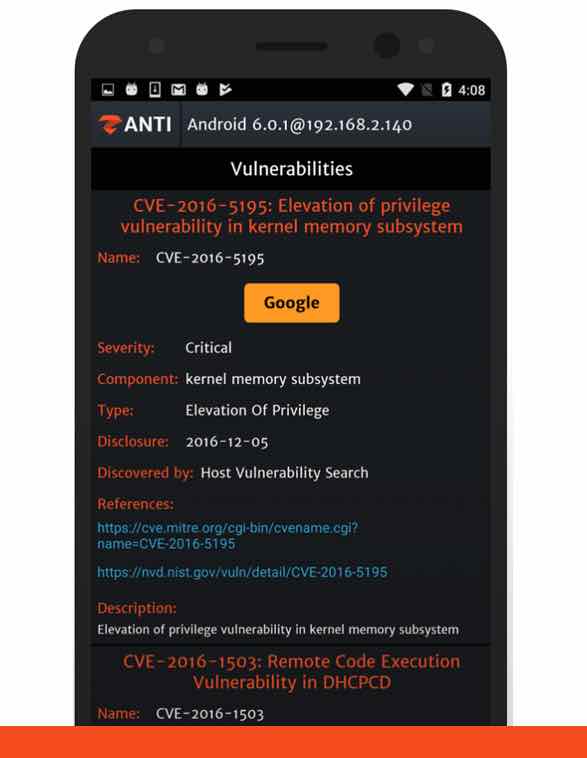 Read: Best spy apps for Android phones
ZANTI apk could be called an application that brings the power of Kali Linux to your Android device.
Several modules in the application are used for network mapping, sniffing, packet handling, DoS, MITM and more.
dSploit
dSploit is one of the best hacking applications for Android. This free penetration testing app can be used by anyone to analyze, capture and manipulate transactions within a network.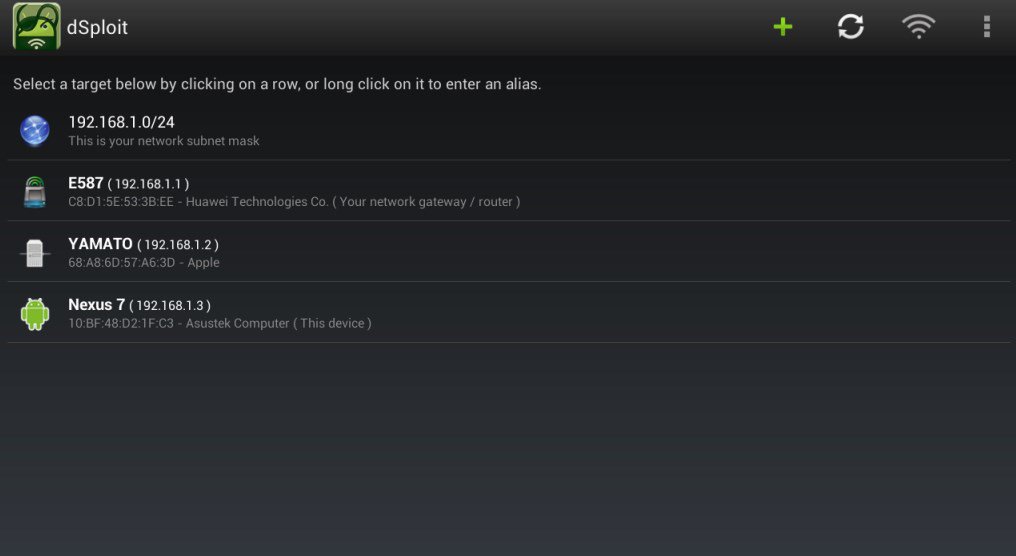 dSploit apk has the following features : WiFi cracking, remote destination tracer, operating system detector , security flaws search , a login cracker, packet forger, traffic redirection, password sniffer, session eavesdropping ,script injection, replace texts, images and videos on websites…
WiFiKill apk
It is one of the best hacking applications for Android, it allows you to disable another person's WiFi connection from your Android Smartphone.
It is even capable of deactivating the internet connection of devices that are connected within the WiFi network.
Nmap for Android
Nmap is the tool par excellence for network auditing. Very few tools have Nmap's versatility thanks to its power and portability.
With Nmap apk you can audit a network and find what machines are connected to it, what ports are open in each one and what services are active, in other words you can make a map of everything that makes up a network.
Download
WhatsApp Sniffer
It is an exclusive application to hack WhatsApp application. Among its many functions is the possibility of accessing chats and conversations in WhatsApp, photos, audios and videos that are sent and shared by contacts who are connected on the network. When using this tool, the antivirus must be deactivated.
cSploit
CSploit apk is an advanced and complete IT security kit for the Android operating system. It is a kit that lists local hosts, finds vulnerabilities, hacks Wifi passwords, installs backdoors, etc.
FaceNiff
FaceNiff is an app that allows you to intercept and analyze traffic from Wi-Fi networks. This tool is widely used to snoop on Facebook, Twitter and other social networks using your Android device. In addition, it captures cookies from the Wi-Fi network and gives an attacker unauthorized access to the victim's account.
Droidsheep
Droidsheep is an application that has the ability to hijack web session profiles over the network and works with almost all services and websites. When you launch the Droidsheep app, it acts as a router that monitors and intercepts all Wi-Fi network traffic and fetches the profiles of active sessions.
With Droidsheep apk, you can capture and analyze sessions from Facebook, LinkedIn, Twitter and other social networks.
---
If you like the content, we would appreciate your support by buying us a coffee. Thank you so much for your visit and support.