You have probably heard of spy apps before as they have become quite popular in recent years. If you don't already know, spy apps are stealth apps that are installed on a phone to spy on that phone and inform you about all incoming and outgoing text messages as well as many other types of data.
Buyers of such an app who want to use it to monitor someone else's cell phone must install the spy app on the device. The providers do not promise any visibility, so that the person concerned does not notice anything being monitored. The users of the app can secretly find out almost everything that happens on the mobile phone: who the person is talking to, entire phone calls or chat histories from all messenger services…
NOTICE: What most people are not aware of: Such apps are illegal without the proper consent of the cell phone owner. There is only one exception for parents who want to monitor their kids' activity on the phone.
Here is a list of the most known and used spy apps for android phones.
CAUTION : Don't even try to test any app that offers its services for free. Enough cases have been released to know that they are just scams or worse, attempts by some hackers to get you to download malware onto your system.
Read: How to Unlock a Samsung Galaxy device
mSpy is undoubtedly one of the most powerful Android spy apps. It works in a 100% invisible mode and cannot be detected by its target. MSpy Android spy app has millions of satisfied users around the world as it is easy to install and capable of monitoring SMS messages, WhatsApp, Line, Tinder, Viber, Skype, Snapchat, Telegram, Hangouts and more.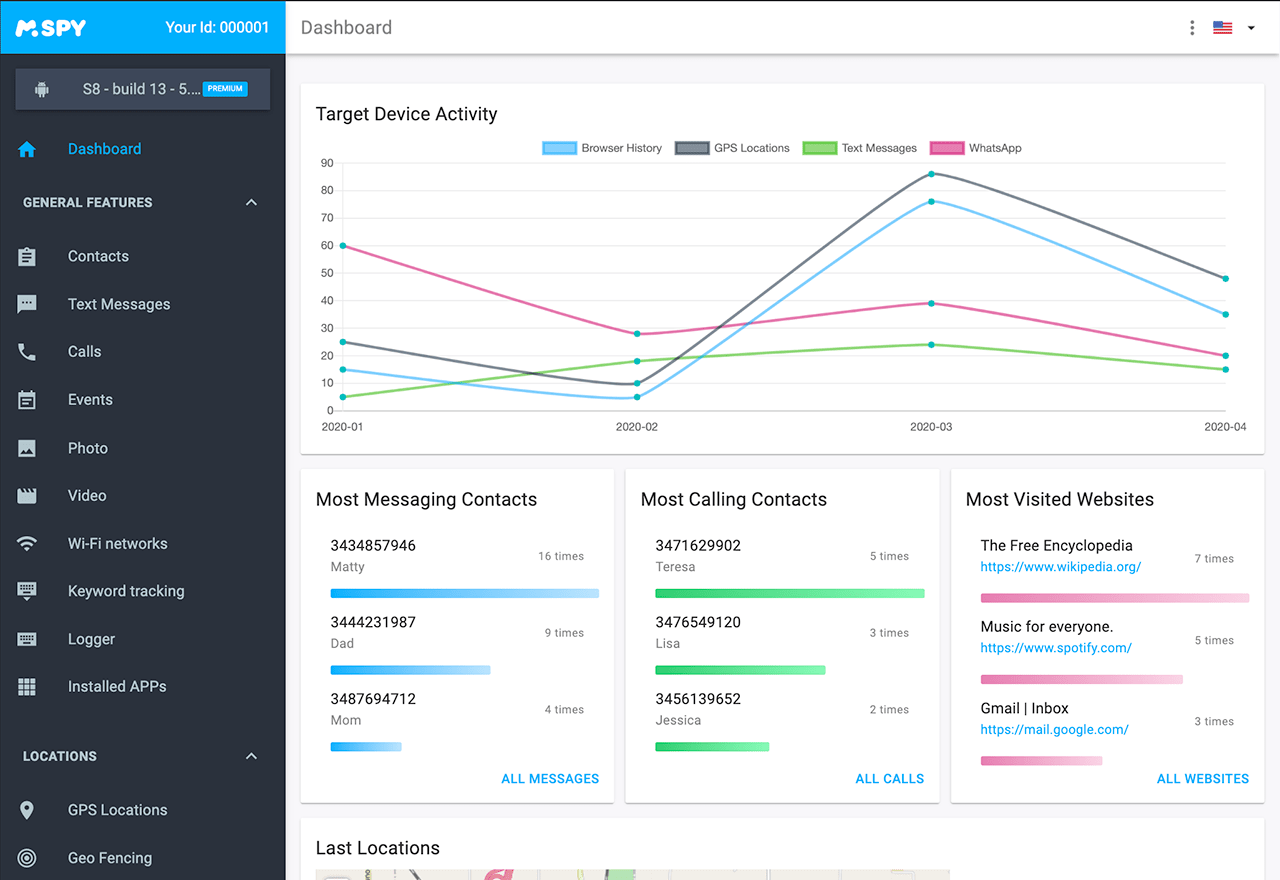 mSpy: best spy app for android
After installing it, you will have access to an easy to use panel containing all the tracking information captured from the tracked device. You will have access, for example, to the most active contacts, you will be able to view the route traveled via GPS on a map, see recently captured photos and videos, access your web browser history, read emails and chat messages from virtually all the most popular social networks and more.
Read: Best android messaging apps
Note that, you must have physical access to the device you want to spy on and you should only use this powerful service for legal purposes, such as monitoring your children or duly notified employees.
The tool is ideal for monitoring the activities of children and employees. It allows you to look at what is done on Facebook, Whatsapp, Google Hangouts, Tinder and others.
The application shows all messages exchanged, telephone contacts, internet browsing history and other activities inside the cell phone.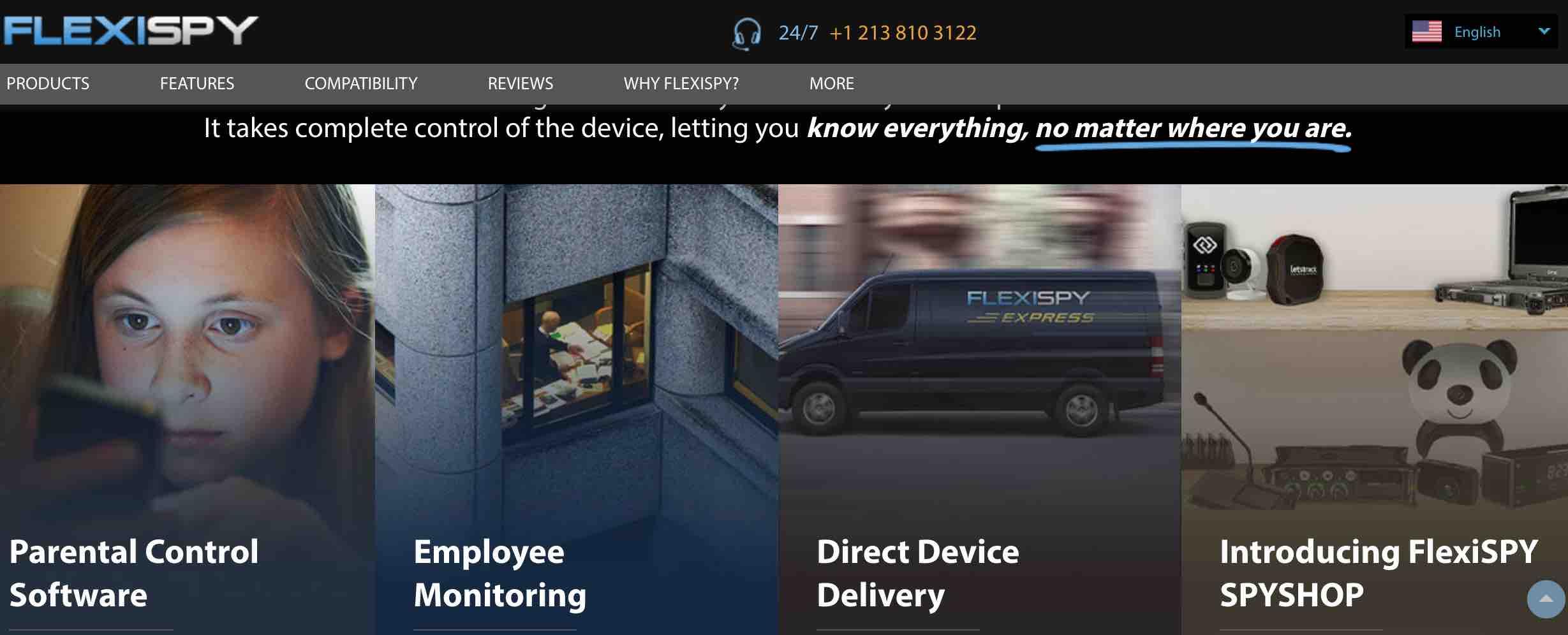 In addition, it makes images from the remote camera without being noticed. Here are some of its features :
It can record VOIP calls and monitor actions stealthily

Track suspicious words in a text message and notify you when a certain number calls has been reached
Ear Spy does not have this name by chance since it amplifies the sound around you through the microphone and sends everything it can capture back to your headset. That is, it may seem that you are just listening to music, but in fact, you are listening to what is happening around you.
Read: How to hack Android phone
Even if the target device is in another room, it is possible to listen through Bluetooth, as the device's equalizer can amplify the listening conditions.
Monitoring the activities of someone in the family or even employees just got easier with this application. It allows you to block access to inappropriate content, view the browsing history of phones and tablets, view photos and contacts list, as well as check what other applications are installed on the device.

Phone Sheriff offers the possibility to save recorded data in formats: PDF, CSV and XSL.
Hoverwatch has a rigid and very efficient platform and its use is very easy and intuitive. Although it showed some slowness when loading files, its performance was optimal, it is possible to spy on Messenger without problems.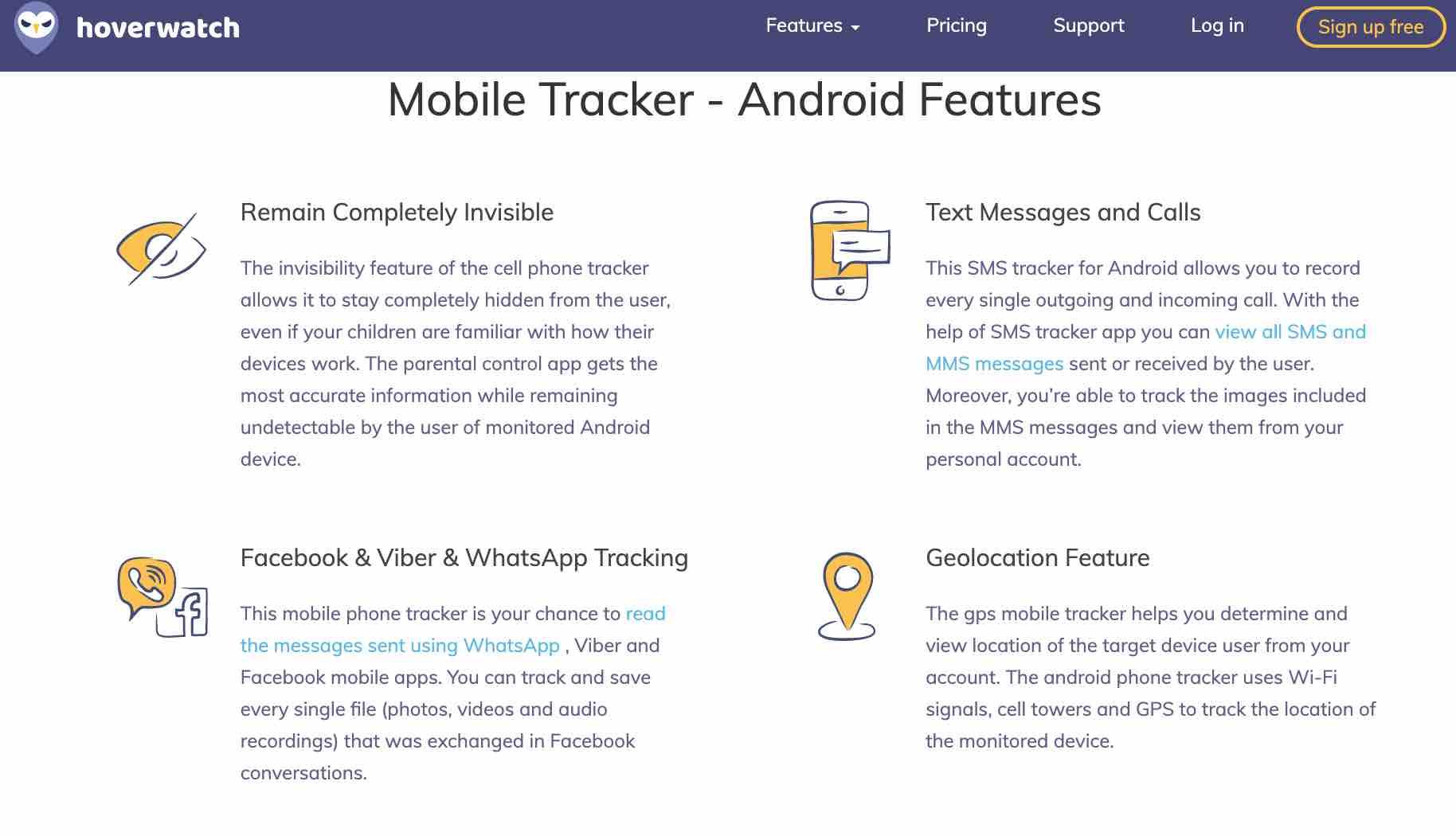 It has 3 plans for different types of needs, which despite being a bit expensive, are accessible. Without a doubt,
Read: Best Android phone cleaner apps
Hoverwatch is a good option to spy on Messenger and obtain privileged information that is out of reach.
With Mobile Spy, users can easily spy on other devices much like all the other best spy apps for android phones on the market .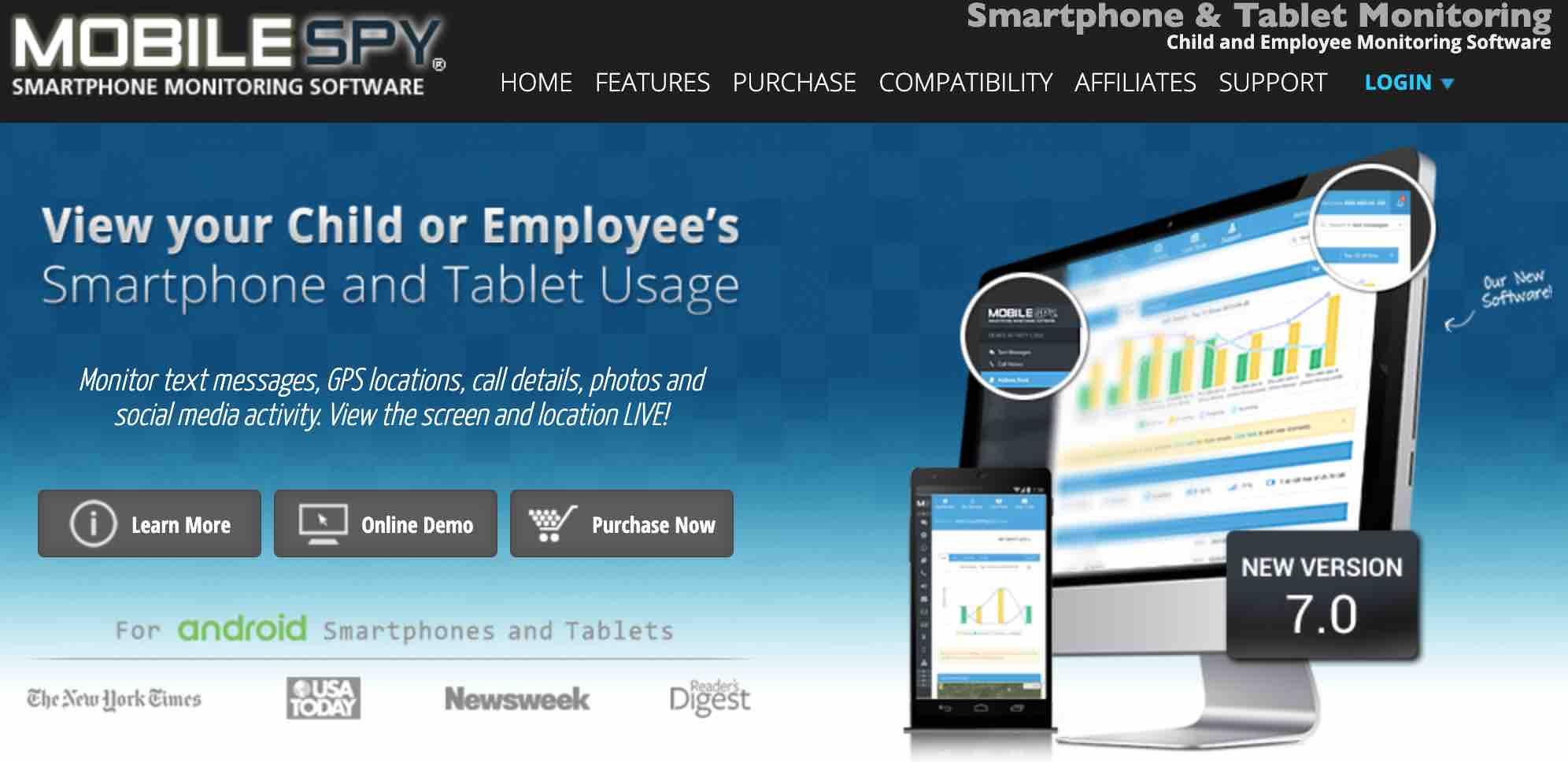 There are unique features however: Mobile Spy has the ability to display the target screen of the target device. It can also block or restrict access to specific apps as well as websites on the target device. Mobile Spy can also control some features of the remote device by sending SMS-encapsulated commands.
---
If you like the content, we would appreciate your support by buying us a coffee. Thank you so much for your visit and support.