SMS has lost its luster in recent years, overtaken by ever more practical and feature-rich instant messaging applications. Despite the convenience of instant messaging, SMS still plays an important role for automatic alerts, notifications and messaging. If you use SMS often, you may want to check your text messages online so that you can respond faster with your computer keyboard.
Apparently there are many ways you can view and send text messages from the comfort of your computer. Here are the best applications to check your SMS messages on your PC. Please note that all of these solutions are for Android only, unless otherwise stated.
Read: How To Read Revoked Whatsapp Messages
The best website to send SMS messages completely free to numbers in the US and Canada . It is compatible with more than 100 operators, and although it does not allow to send messages en masse, it does have some interesting extra functions. If the receiver's operator supports it, it also allows receiving SMS in the free TextEm mailbox.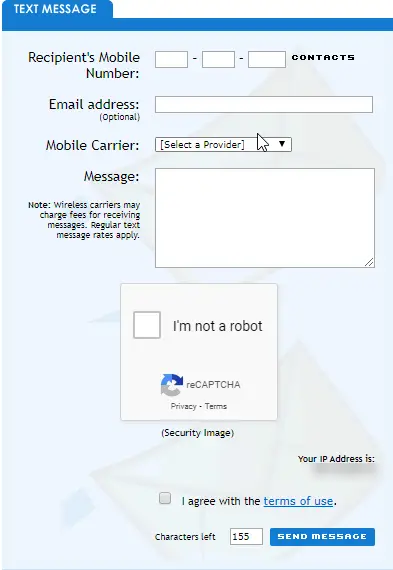 Some tools on the platform only work through registration, but it also allows you to send free messages without creating a user (which is great).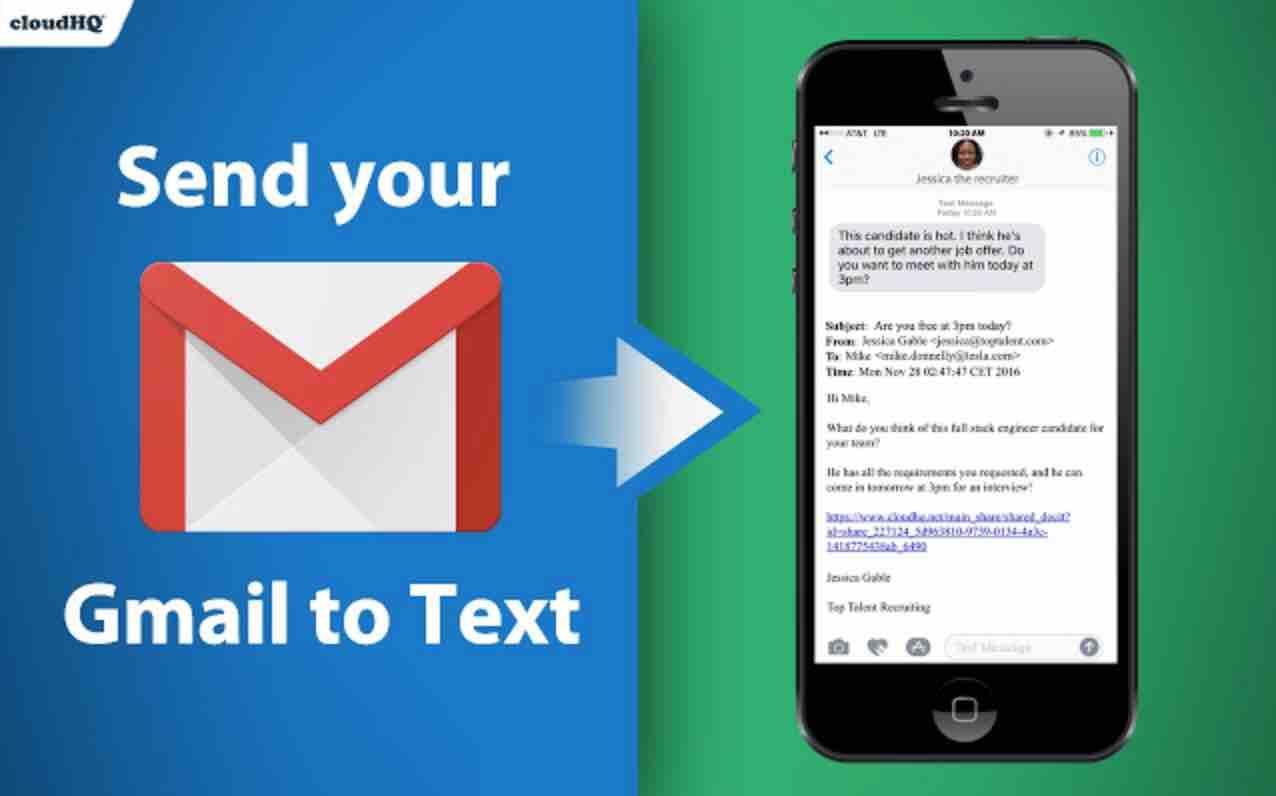 For Gmail users, there is also the possibility of using a Chrome extension with the name 'Send Your Email to SMS' which sends a text from email. You only can send 10 messages per month for free. If you need more, you would need to pay a monthly fee.
Follow the steps below to send text from gmail :
a – Download the app from this link.
b . Now access your Gmail account. A new phone icon will be added to your email interface.
c – Create a new Email.
d – Click on the first icon shown below (phone icon).

e – Now compose the number to which you want to send the text.
f – Write your text message
g – Send
Read: Best android messaging apps
This is another service to send free SMS, and in this case, we must create an account to be able to use it. Once we have the account registered we can create a contact list and add profile photos, as well as receive SMS messages in the mailbox.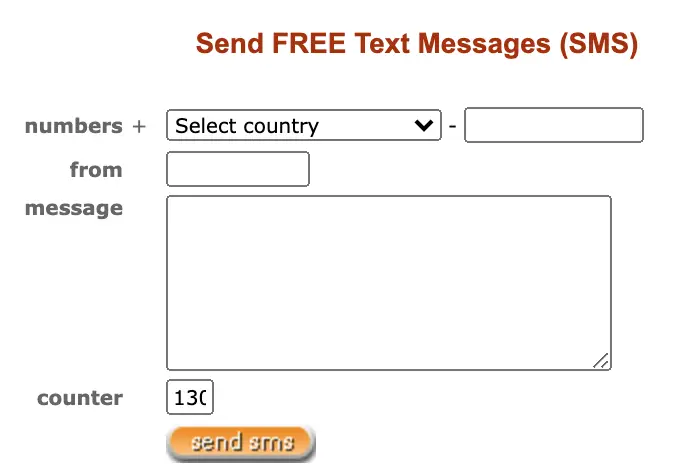 With SendSMSNow we can also send messages to groups of people, but in this case they will charge us one cent for each number (for example, if we send an SMS to 10 people we will have to pay $ 0.10). For the rest, in theory it can be used to send messages to any mobile phone number , without geographic restriction (at least that's what they promise us).
Visit the website of Globfone and carry out the steps below in order to send free sms online to mobile phones :
a – In " SELECT RECIPIENT COUNTRY ", choose the destination country.
b – In " TYPE RECIPIENT PHONE NUMBER " , indicate the recipient's phone number and press " NEXT ".
c – In the next screen, type in the message to send out (limited to 160 characters ).
d – Click on "I'm not a robot" and " NEXT ".
Then a progress bar will be displayed. If the message has been sent successfully, a notice will appear stating " The message was successfully sent ".
It is recommended to sign the SMS and indicate your name, since Globfone appears in the sender of the SMS – if not, the recipient will not know who sent the message.
This is a service that is maintained through donations and advertisements within Globfone's own website, therefore, the SMSs do not include any type of advertisement. It supports about 90% of mobile networks.
Read: How to send one-liner emails from Linux/Ubuntu terminal 
Windows App
On your Windows PC, you have the possibility to use "Your Phone Companion" app in order to both send and receive text messages.
Follow the steps below :
a. Click on "Your Phone" on your app list.
b. The app wizard will guide you through so that you will be able to connect your phone to your PC.
c. Once the connection is established, you will be able to create and receive messages.
For more information on this, visit Microsoft page.
Pulse SMS offers several advanced features as a third-party SMS client . You will be able to choose amongst many themes, schedule messages, transfer your texts onto your computer, etc… It works similar to the Android Messages app with a modern and clean interface.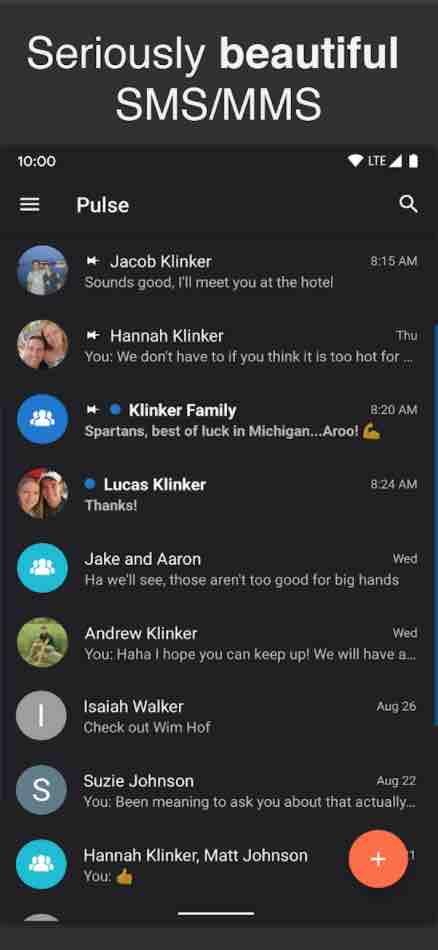 Bear in mind however that some of the features are not free. To sync for instance SMS conversations between your different devices, Pulse charges a monthly fee.
With PushBullet you can not only see but also send SMS directly from the browser, without having to use the cell phone. It is necessary that both, however, are connected.
Using the application allows a computer and mobile phone to work better together, regardless of the operating system. It works from viewing your phone's notifications on your PC, to easily transferring links and files between devices.
The free version, however, has some limitations …
For SMS messages and WhatsApp notifications, for example, there is a limit of 100 per month.
To send sms from a pc (as well as receive), follow the steps below:
On your mobile, download PushBullet]

On the computer, download the plugin for your browser;
See all platforms supported by PushBullet, including Linux and BlackBerry.
That done, log in to your Google account or Facebook, on both devices. And the magic is done. Just click on the SMS (texting) tab to receive and send SMS on the PC.
PushBullet creates a huge inbox in which you can send SMS messages and read messages which are sent to you (since it synchronizes old messages too).
The feature works on Android smartphones and you can configure it using a browser plugin on Windows.
According to PushBullet, synchronization of conversation histories supports end-to-end encryption to ensure your privacy. It is also possible to access group text messages and multimedia messages (with photo and video).
It is worth noting that if your phone is momentarily offline or if some other problem prevents PushBullet from communicating with your phone, the texts of your SMS will remain in line and will be received and / or sent as soon as the connection is established.
For more information, visit the PushBullet help page.
If you are looking for a complete platform to use SMS on your computer, especially for business reasons, give MightyText a try. In addition to allowing you to send messages from your PC, MightyText has several additional utilities such as an SMS scheduler, a multi-window mode where you can participate in numerous chats simultaneously and much more.

MightyText can do a lot of what Pushbullet offers, including mirror notifications. Since the free version has a monthly limit on the number of SMS messages that can be sent, you must purchase the subscription to get unlimited access. It is available as a web application and as an extension for almost all browsers.
We end with the recommendation of Open Texting Online, a free service to send SMS that does not require registration and works with a large number of operators, both from the US and Europe and some other countries such as Panama, Nepal or New Zealand.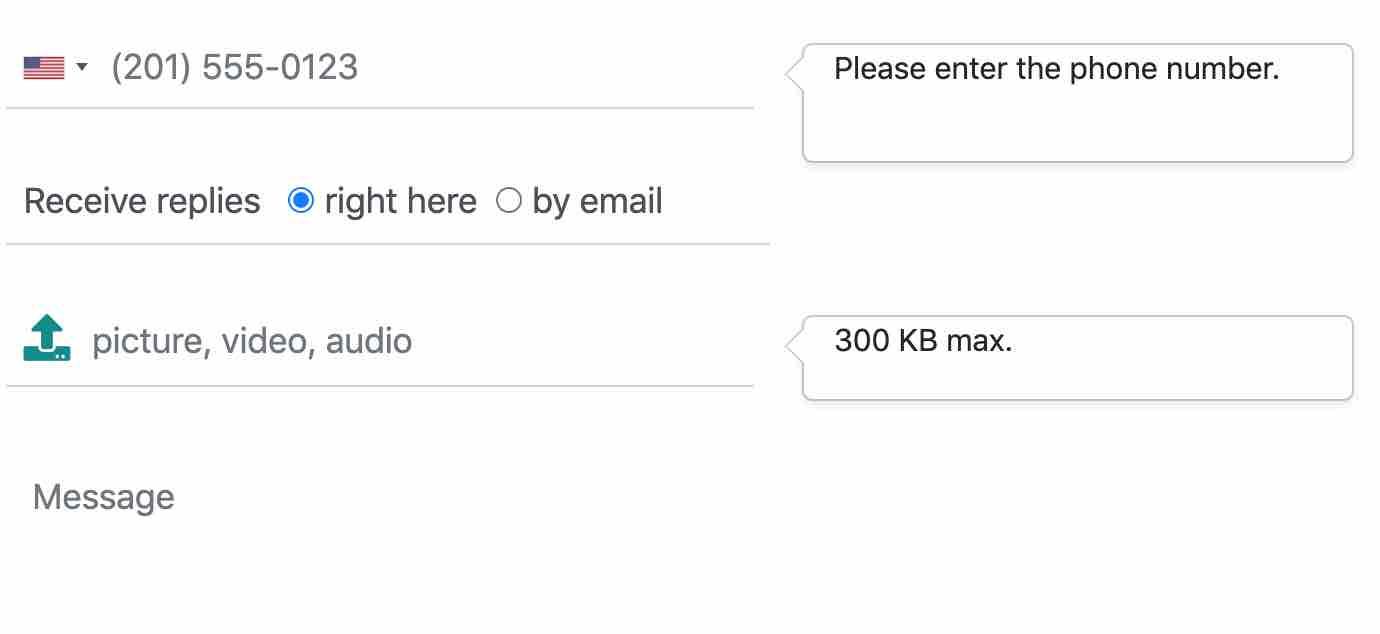 ---
If you like the content, we would appreciate your support by buying us a coffee. Thank you so much for your visit and support.