By Radhika – On Demand Service Apps are currently quite popular as a part of the internet platform. Customers can install and utilize the services with just a few mouse clicks. Users can contact business owners directly and receive on-demand services.Because of this, the consumers save time since all they need is a smartphone app or internet connectivity.
Many service providers promote themselves in the market by using these apps and the customers can seek their services at any time. This completely prevents the chance of wasting time. According to a recent poll, it is already popular among 45 percent of the adult population.
As you're already aware of what I'm talking about, it's still my prerogative to talk about the amazing avenues that on-demand services offer to consumers who have yet to experience its charms. So, on-demand service is exactly what it sounds like: a service that is delivered at the behest of the customer. Whether you are hailing a cab, ordering food and groceries, or booking a doctor's appointment, it's easy that you must take advantage of such services to save time and money.
Read: 3 Efficient Ways to Hire Vue Developers
The past, present and future of on-demand services
You may believe that on-demand services emerged only with the widespread adoption of smartphone apps and the establishment of a digital marketplace. Well, you're mistaken. On-demand services have been around for a long time, possibly before the dawn of time.
When Daddy called the Chinese restaurant from his landline, he was using on-demand service. Grandpa's generation practiced on-demand service by leaving empty milk bottles on their doorways with a list of items to be delivered the next day. And the oldest type of on-demand service was when your forefathers' sent pigeons with an itinerary of products they required from a known seller (although a slower version).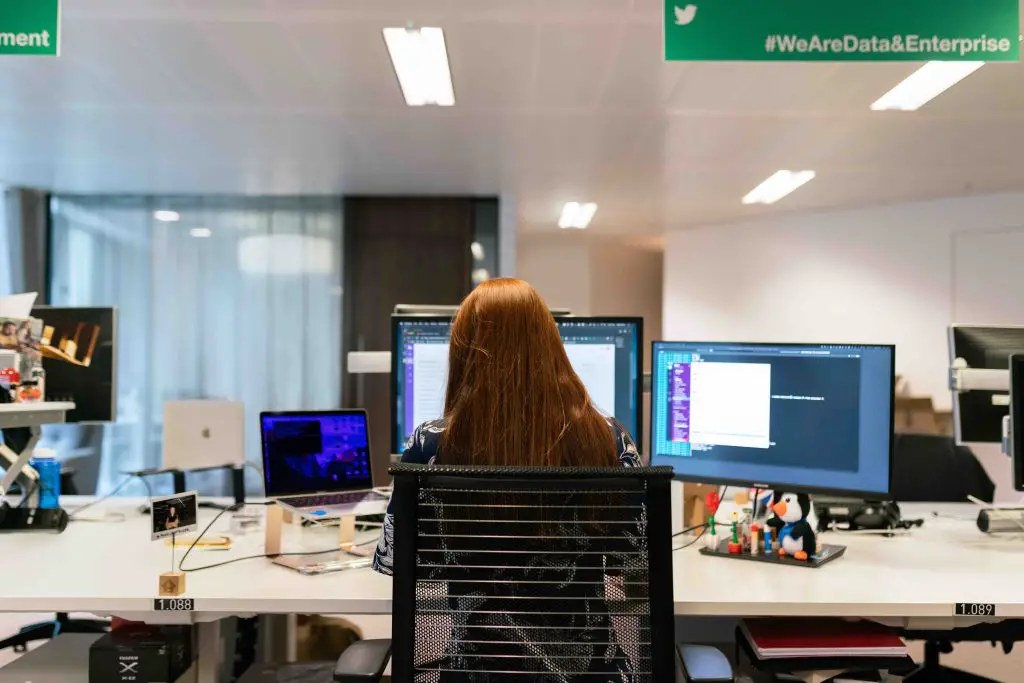 Image source: Pexels
Every generation had certain tricks up their sleeves to get work done faster. ,. The internet age flaunts an on-demand business model that is achieving accuracy and flexibility at an exponential rate. We are living in the golden age of on-demand mobile services, and who knows what our future generation will be able to do with only a thought! The past is a distant memory, and the future will arrive when it does. So, let's concentrate our attention right now on what's going on in the on-demand service vertical and how modern-day on-demand services operate.
Do you know why so many people rely on On-Demand Service Apps?
Users don't want to worry about the verification of people or products that they choose for service. Online on-demand services do it for them. Before registering, the admin verifies the service providers, as well as the user).
People are still having issues in some industries where there are no on-demand services or apps. So, if you're thinking about introducing or creating a marketplace app to boost your revenue, this article will be quite beneficial. I'll be listing some ways in which you can hire mobile developer for the below innovative on-demand service app ideas –
Laundry Booking App

Security Guard Hiring App

Doctor Booking App

Taxi Booking App

Tutors Hiring App

Courier Delivery App

Consultation App

Car Service Booking App

Mobile repairing services App

Cleaning Services App

Photographer hiring App

Load Transfer App

Babysitter App
Read: 10 Best Apps for Digital Marketing
Why do you need to hire a mobile developer?
Hiring mobile developers isn't necessary. Some entrepreneurs who possess programming skills can build their own app, which is made easier by a wide range of free and commercial development tools.
Most of the business owners either lack computer expertise or are unsure of what they require to create the ideal app. Because the scope of the project often necessitates the hiring of more than one individual, even experts must finally recruit a team. When this happens, it's evident that you'll need to hire a mobile developer.
If you're looking to hire mobile developer, you have three options:
Hiring in-house: An ideal choice would be to

hire mobile developers

as a part of your team. If a team already exists, the labor shortages can be filled by conducting a job interview to select and recruit the best candidates. When it comes to small and medium businesses, hiring an in-house mobile developer is cost-effective.

Hiring a freelancer: Hiring a freelance mobile developer is another alternative. Today, this strategy is gaining popularity. Any business owner may now engage a professional online thanks to the emergence of freelancing platforms. The contractual character of the agreement is a major benefit of this option, as it eliminates the need for the owner to pay for vacation days, social security, and other perks.
Hiring an outsource team: Hiring an outsource mobile developer brings the best of both worlds together. The proprietor of the company hires mobile developers that are solely working on a contract basis. It's still less expensive than employing an in-house team, and the end result is usually better than hiring a single freelancer because of the group setting. Furthermore, choosing an outsourcing mobile app development company is totally scalable, which means you may scale up or down the size of the team to meet the specific needs of the project, therefore saving money. It's the most effective choice for entrepreneurs who have progressed beyond the startup stage and are ready to make a significant market impact.
Read: 8 Skills Needed To Become A Hirable NodeJs Developer
What should you consider when you hire a mobile developer?
If you don't know where to begin, your initiative to hire mobile developer can be difficult. Just because a résumé appears excellent on paper doesn't indicate the person is qualified for the position. You should keep these two points in mind –
Ask a friend or colleague for reference: Because the best instructor is experience, the easiest approach to locate an excellent mobile developer quickly is to ask friends and coworkers for suggestions. You can save a lot of time by using this strategy instead of going through hundreds, if not thousands, of subpar worker profiles.
Research the hiring platform: Investigate internet marketplaces that allow you to hire mobile developers quickly. Turing enables businesses to engage experienced remote mobile engineers who have been pre-vetted for a Silicon Valley bar at a fraction of the cost. We hire the best remote mobile developers after evaluating their knowledge of Java, Kotlin, iOS-Swift, Objective-C, XML, Android SDK, Android Studio, APIs, databases, and material design, among other things. With Turing, businesses can now assemble a team of the best remote mobile engineers in just a few days.
Step-by-step process of finding mobile developer
Examine the mobile developers' portfolio: Examine an app developer's previous work history and portfolio to evaluate how well they performed on other projects before employing them. Simply reading through their previous employment instances might provide a wealth of information.
Check testimonials: When you are looking to hire mobile developer, previous client experience is quite significant, as long as the testimonials are genuine.
Discover their development approach: Finding a mobile developer who is a good fit for your project necessitates matching your development methodologies. The software development life cycle describes how app developers divide and organize their labor to ensure a smooth operation.
Affirm technological expertise: : You should check to determine if the mobile developer you wish to hire is specialized for your project, just as you would with a doctor. Remember that you don't just want to hire mobile developer; you want someone who is familiar with the technologies that will be used in your project.
Keep communications open: The issue with employing freelance or hiring mobile developers is that they work remotely, thus email and teleconferencing are sometimes the only ways to communicate with them. If they live in separate time zones, this problem becomes even more challenging. Make sure that communication isn't limited by these logistics before you hire mobile developer.
Read: Best Web Application Development Languages
Conclusion
Mobile apps are a critical component of your company's backbone. The good news is that you won't have to reinvent the wheel if you hire mobile developer. All you have to do is tell them what you need and wait for them to deliver.
Because you'll be working on a budget, it's critical to do it right the first time, and by following the tips above, you should be well on your way to hire mobile developer that can take your company to the next level.
Author Bio – Radhika is a Content Writer who enjoys learning new things and writing about them. You can almost always find her with her adorable Labrador retriever, Cooper, if she isn't spending time with her friends and family.
---
If you like the content, we would appreciate your support by buying us a coffee. Thank you so much for your visit and support.