Although the messenger apps such as WhatsApp, Facebook Messenger and the like are very popular, classic messaging os SMS still plays an important role in everyday communication.
Before we start with our selection of apps, it is necessary to have a list of what we expect from a mobile messaging application since not everyone will give equal importance to each and every app :
The number of users . In an ideal world, you could talk to anyone using your favorite messaging app, but in reality you depend on your contacts agreeing to use the same app. It depends a lot on your circles, but in general the more users an application has, the easier it will be for you to find your friends.

Multi-device support . It is becoming more common to have a lot of devices, and ideally you should be able to switch from one to another to continue your conversation. If it is also possible to follow the conversation on the PC, then this is even better.

What can you send . Obviously, all the messaging applications allow you to send texts and emojis, but some add more elements to the mix, being able to send files, share the location in real time or video clips.

Group chats . For those who have a large group of friends and contacts, there are big differences between the maximum capacity of the groups in the different messaging applications.

Calls and video calls . Although most of the applications support voice calls, not all of them include video calls and there are still greater differences when it comes to group video calls. 

Encryption and privacy . Some applications encrypt all messages, others only those that are sent in secret chats. In addition, there are other privacy elements to consider, such as whether it is necessary to give the phone number to start talking or if it is possible to protect the chat with a PIN or password.

Backup . In the chats of the messaging applications, important messages may need to be saved, e surely do not want to lose track of some important conversations. Some applications make backing up and restoring easier if you change your mobile.

Stories . Whether we like it or not, the ephemeral format of the stories has become a form of communication that some users will miss in those applications that do not include it.
Read: Best anti Spy apps: Is someone spying on your phone
If you are looking for an alternative to the standard SMS app on the Android smartphone, you can find numerous apps in the Google Play Store. In this article we present the most popular Android messaging apps .
Android Messages is a free messaging app for Android, developed by Google itself, with which you can send and receive SMS, photos, voice messages and videos.
Android Messages has a nice design and a simple search function, which makes communication faster and more convenient. In addition, you can find many emojis and stickers and send them to your contacts. You can also block non-family numbers in this SMS app .
Read: Best Android phone cleaner apps
As a messaging application, the truth is that Android Messages has more or less the same deficiencies that Allo had, it has the basics and little else , it is based on phone numbers like WhatsApp and it is supported by other applications (Duo) for video calls. , so it forces you to have another app.
It is an acceptable alternative, although it is entirely at the expense of your mobile and operator being compatible with RCS (Rich Communication Service) , something that unfortunately is far from being universal today. Without RCS – or chat features, as it's officially called – you may have to pay per message and lose features like knowing when the other person is typing.
Another detail to take into account is that the messages in Android Messages app are not encrypted , and it is not too easy to take them with you when changing your mobile, although at least it has a web version , with a similar operation to that of WhatsApp.
It gives you the ease of having more animated conversations , by making it possible to send emojis, stickers, audio and even your location with all your contacts. In addition to this, Android Messages has the ability to send and receive payments in a totally secure way and through Google Pay .
It also guarantees the transfer of photos and videos directly from the application and in a totally easy way , in addition to displaying effective search to immediately find the shared content through your conversations. In summary, it presents chat functions (RCS) such as receiving messages using a Wi-Fi network .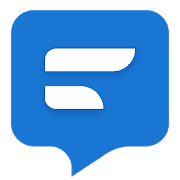 Textra is a nice SMS app for Android smartphones since it comes with a wide range of functions. In particular, it has 100 material design themes, bubble and app icon colors that you can easily customize according to your preference.
Where Textra differs from others is the swipe function. Swipe the conversation left or right to perform other delete / call actions. Scheduled SMS messages are also possible at a specific time.
According to experts , this is the best SMS application to be used on Android devices since it is the most complete solution , mainly because it is fast , it emits pre-recorded responses , it has perfect support with Android Auto and Android Wear.
Read: Best spy apps for Android phones
Plus, it features dual SIM support and lets you use up to a total of 800 different emojis for more fun conversations. For its part, Textra SMS has been considered over time as an app that enables great customization to its users and this is one of its most notable features.
It also has more than 100 themes (light and dark), as well as multiple bubble styles that allow you to configure the platform the way you wish.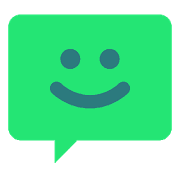 ChompSMS is an alternative SMS app for Android. You can download and apply beautiful themes for personalization free of charge. Any colors up to the design of the bubbles are configurable. This SMS app also allows you to change the font to your liking.
Additional functions such as unlock pattern, blacklist, quick reply popup, time-shifted messages, templates and backup make chomp SMS one of the best Android SMS apps.
It also emits excellent privacy options since it has an access code lock which allows you to stop a text while it is being sent. It supports dual SIM too.
It also has an SMS sender that is programmed around birthday wishes or reminders and enables blacklists or message blockers , as well as guarantees backups . For more features, we inform you that the platform allows multiple selections , a pop-up window for quick responses, it has a section for better messages and it has more than 2700 Android-style emojis that include all kinds of styles .
Pulse SMS, a functional SMS app for Android, looks very chic and makes communication via SMS quick and easy. If you want to send text messages on PC or tablet, you can create a Pulse account (it will cost you $ 0.99 / month). Similar to other SMS apps, Pulse SMS has various functions such as scheduled messages, signatures, free GIFs from Giphy, archiving, dual SIM support.
Messages is a simple SMS app for Android that has numerous emojis, emoticons, stickers and GIFs. You can have a lot of fun with the conversation. This free SMS app offers you various functions that make the conversation with your friends quick and easy. With a swipe to the right you will find useful features such as driving mode, private box, ringtone, blocker, backup & restore. The free app is one of the best alternatives to the pre-installed SMS app on your Android smartphone.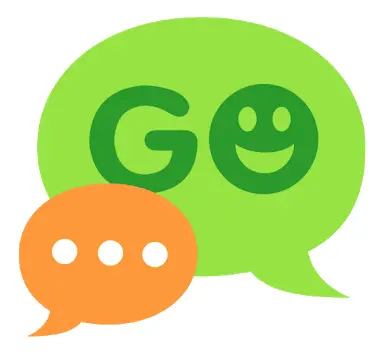 GO SMS Pro is a free alternative to the standard SMS app from the Android smartphone. This free app has various themes with which you can adapt the user interface accordingly. You can plan your SMS messages to be sent at a specific time and reply quickly to messages with predefined text modules. The private box enables you to protect your important SMS messages with a password. With a VIP account, you can remove the ads and use more resources.
Handcent is another popular SMS app for Android that offers numerous functions. For example, you can customize the topic and background image of the conversation, send scheduled messages, protect SMS with a password, secure Android SMS and block spam SMS.
With Handcent Anywhere, you can use SMS messages on your computer or tablet without a SIM. Unfortunately Handcent has problems and bugs occasionally when sending and receiving the SMS.
Read: How to install Signal Messenger on Linux via Flatpak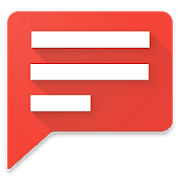 YAATA is a beautiful and free Android messaging app that has extensive settings options and great SMS notification functionality. It has a number of features including group chat, scheduled messages and full MMS support. If you need additional functions such as blacklist, automatic forwarding and reply, you can buy the premium version. This SMS app offers you also an easy way to backup and restore SMS messages.
EvolveSMS is a free SMS app for Android with top design. With a swipe from left to right, you can show the contact list and see all the SMS, which may not be common. This app enables you to send picture, GIF, audio, video and contact vCard to your SMS partner. If you find the topic not so chic, you can adjust it as you like in Settings. Unfortunately, some features cannot be used if the additional packages are not activated.
Read: How to send SMS from your computer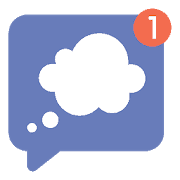 Mood Messenger is one of the best Android SMS apps for smartphones and tablets. With this free app you can not only use SMS, but also send messages via WiFi and mobile data for free. A special feature of the SMS app is that you can search YouTube videos directly in the app and share them with your friends.
Read: How to backup and restore your Android device with ADB on Ubuntu
You can also find many features like emojis, quick reply, topics and media support in Mood Messenger. This Android SMS app is completely free, without ads.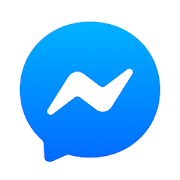 For many years Messenger was little more than Facebook's chat function, but the application ended up becoming its own spin-off, although recently the rule was changed and you need a Facebook account to use Messenger . Its monthly number of users is around 1.3 billion users , being the second most widespread messaging application, after WhatsApp.
Messenger is not as light as WhatsApp or Telegram, although it has the advantage of being able to continue chatting while using other apps.
Messenger is not the fastest, lightest or most stable messaging application, but it has the main advantage of having chat bubbles , so you can reply to messages even if you are doing something else. This advantage, yes, will be less important since chat bubbles are one of the novelties of Android 10 and Android 11, so that other apps can easily incorporate them.
Group calls and video calls of up to 50 people are included and all this is based on the cloud, so you can move from one device to another without losing anything.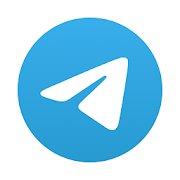 It has been seen for a long time as an alternative to WhatsApp (which we will talk about below), but it has been known to crown itself as one of the best in its field on its own merits. As one of the best texting app for android, Its design is easy to use, but it stands out especially for its privacy and data processing . Since it is very secure, it is the most private app you could find, with secret chats encrypted from end to end, even being possible to self-destruct. You can create your own GIFs in the app, and it is possible to use it on a computer.
Read: How to get more storage space on your Android
Since its launch in 2013, Telegram app for android has become the eternal contender for the throne of messaging, at least in some regions. Though it could certainly be the best android texting app around, It has not managed to reap a number of users as beastly as that of WhatsApp, but it is proposed as an alternative to this, mainly because they have a similar operation, especially in its beginnings.
Telegram specializes in chat, but leaves other aspects such as video calls a little aside.
Over time, Telegram has been building its own identity, mainly focused on chat communications , which are much more developed than on WhatsApp, with quick articles, surveys, bots and facilities to make responses, mentions or search for a message. It is noteworthy that groups can be monstrous, with up to 200,000 members.
In the privacy arena, Telegram bets on its own system, and end-to-end encryption is exclusive to secret chats, which add some additional features. The best thing about Telegram is that it is as agile as WhatsApp, as well as cloud-based , so you can switch devices and follow the conversation in seconds, in addition to having all the history at all times.
Telegram has the advantage that it is updated frequently, adding new features every few weeks. An important shortcoming is that it does not have video calls , while the rest have already added group video calls.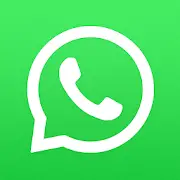 The best messaging app for android and the most popular application worldwide . It is a very easy to use app, which has also been introducing a multitude of functions over time, such as calls, video calls. It has been in charge of replacing SMS worldwide. You can send photos, videos, documents and audio notes in conversations, in addition to being able to create groups.
The messaging application par excellence, at least as far as the number of users is concerned. The latest estimates place it at around 2 billion users , the highest figure and which only Facebook Messenger, from the same creators, comes close to.
WhatsApp stands out for being light and working well, although it is limited by its own technology.
As a messaging application, for years Whatsapp messaging app has been governed by "less is more", standing out for a light and 'to-the-point' application , without too many distractions. This has changed slightly over time, to such an extent that the application included video calls and stickers , something that seemed unthinkable many years ago.
There have also been changes in terms of privacy and security, with the advent of fingerprint chat protection and more privacy options , although it still has a certain technological burden worthy of such a veteran application.
It is not based on the cloud, so the account can only be used on one device at a time and its PC versions have certain limitations (you need to have your phone turned on and online, for example).
The second Achilles' heel of WhatsApp is that it is necessary to give your phone number to someone so that they can contact you. This helped a lot to capture users, but it is not very practical nowadays.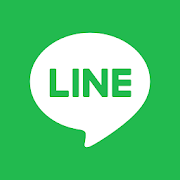 Line is an application that has been available on the market for a long time, although its popularity has never reached levels like that of the previous apps. But it is a great option to consider. Similarly, you can have chats, in addition to video calls. You also have many functionalities, such as games, payment services or cloud to share files . So it is a complete application in this regard.
Read: How to copy paste between Windows 10 and Android
It is probably one of the most popular messaging application, with a different aesthetic from the rest and its own identity created based on the characters on its stickers.
As a messaging application, Line feels slower than WhatsApp or Telegram, although it has improved slightly in recent times. Its star point is its stickers , although not everyone will give the same importance to this feature.
Line messaging app includes end-to-end encryption (as long as it has not been disabled) and it has been many years since it incorporated video calls for a group of at least 200 people.
Line is cloud based, although interestingly it can only be used on one mobile device at a time. It does, however, have a native version for PC, which does not need the phone to be switched on.
Line has evolved little by little to create its own ecosystem. It has its own mini-Facebook , with stories included, in addition to having its own payment system. The application also stands out for being highly customizable, not only with stickers, but also with themes.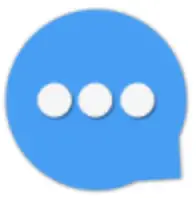 AwSMS allows a remarkable and easy customization , since it has multiple themes that suit all possible tastes and also gives the simplicity of setting the night mode whenever you want.
Its interface is quite colorful which is very attractive to its users. Now, in terms of its operation, it is a simple and very fast platform .
Among other features, it can be considered very similar to Android Messages and shows an ideal support for Android Wear, it also allows multiple selection of messages. However, this alternative lacks Dual SIM support , which is a great drawback.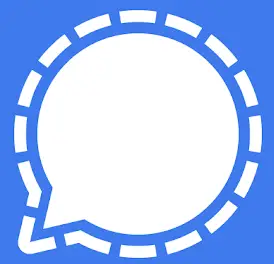 It is an app with support only for mobile devices (so far it does not support Tablets), which allows you to communicate instantly by SMS at no additional cost . Taking into account that this is done by protecting your privacy and all the information you share, thanks to the fact that it makes use of an advanced end-to-end encryption protocol .
Read: Best Android emulators for Windows 10
Not even the servers on the platform can access your communications or your private data. It is free and open source , making it the only private messaging application on Android that employs open source encryption protocols that was reviewed by professional cryptographers.
In addition, it allows you to make group chats , make calls and video calls with great quality, and is considered a quick solution to deliver messages to your friends .
---
If you like the content, we would appreciate your support by buying us a coffee. Thank you so much for your visit and support.