If you want to work with vector graphics files, you can use a nice utility on Ubuntu called Gravit Designer which is a free and complete vector graphics design application.
Gravit Designer has unmatched precision in any unit ( pixels, mm, cm, etc. ) from creation to export. It offers automatic anchors and layouts designed for pixel-perfect screen layouts, as well as multiple fills / edges, effects, and blending modes, along with shared styles.
General Features of Gravit Designer
Ability to import sketches, design models, transformations and more . It even allows youto export to PDF, SVG and high-quality images using cuts and various features. Gravit can save your projects in its own format (.gravit) or export them to PNG, JPG or PDF. Support for other popular vector graphics formats is planned in future releases.

Find available languages ; English, German, Portuguese, Spanish, Polazo, Turkish, Italian, Dutch, and some others more.

It also has support for layers, pages and objects .

Pages will be able to inherit characteristics from a master page . This can be useful if you are working on a project with many pages that requires a consistent formatting.

You can select objects by clicking anywhere in the drawing area . When selecting a text box, a circle or any element, the program enables you to use transformation tools to adjust the position, change the size or group it with other elements.

In the interface of the program you will find a toolbar, which will change depending on the selected tool . This contextual approach seeks to reduce clutter and hide unnecessary options from the screen, since you cannot work with more than one tool at a time.

The amount of visible options depends on the tool you use and most of them are represented by small icons. Some buttons will open their own windows with many functions .

Gravit is stable and you will be able to even use it directly from the browser .
Read: How to display Images in the command line in Linux/Ubuntu
Install Gravit Designer on Ubuntu
To install Gravit Designer in Ubuntu, you can do it through Snap. Open up a terminal (Ctrl + Alt + T) and install the stable version of the program using the command:
sudo snap install gravit-designer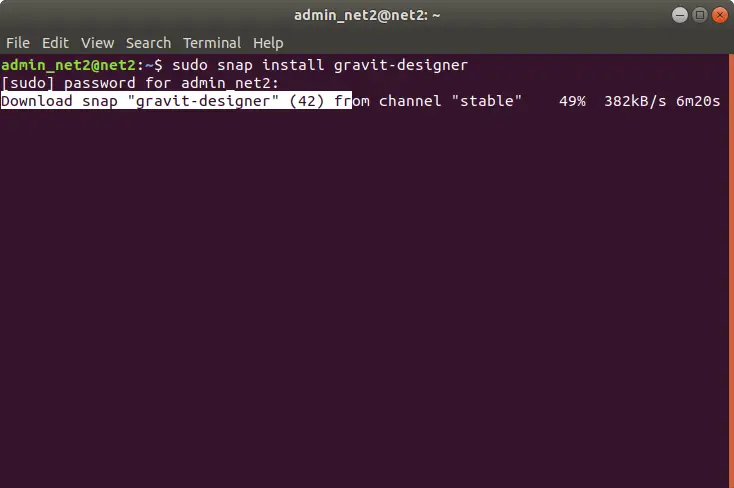 Once the installation is finished, you can look up the program in the launcher interface.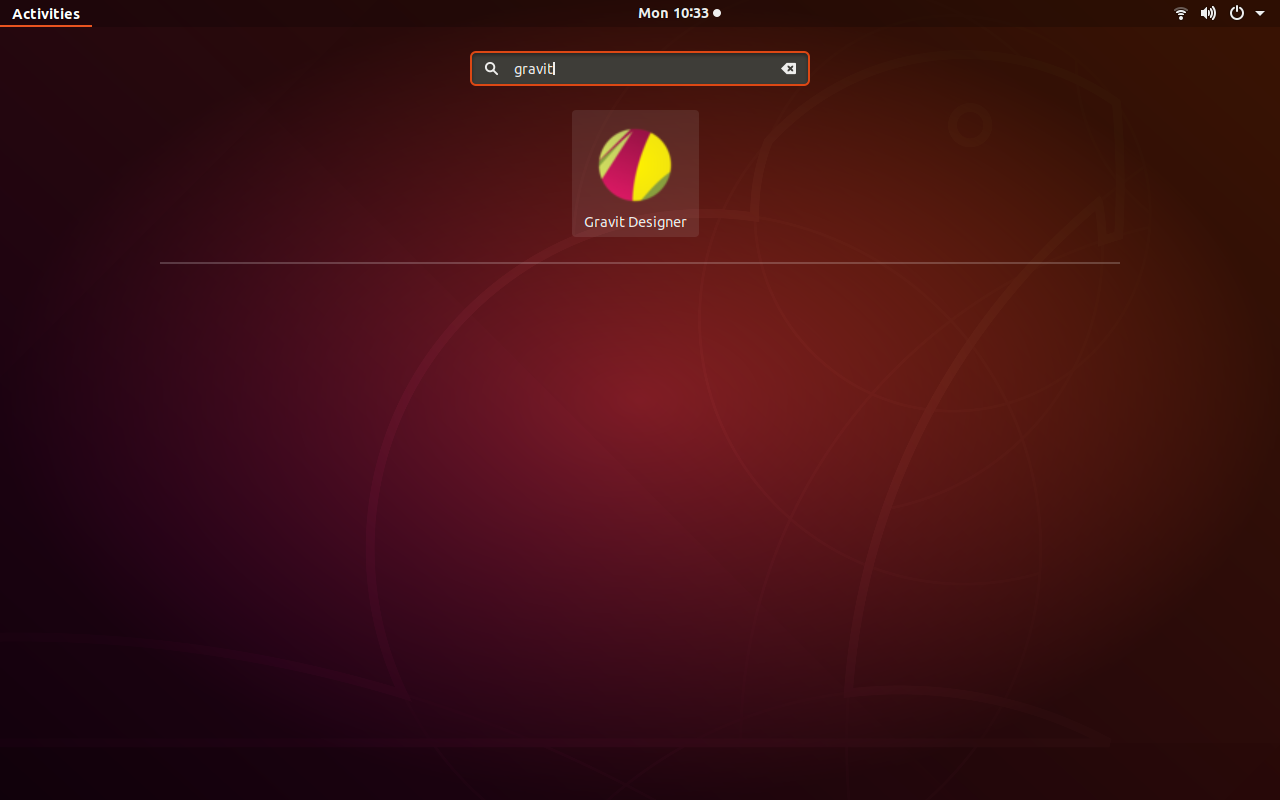 Another possibility would be to download the application in AppImage format, which is compatible with most current Gnu / Linux distributions.
Currently the application in AppImage format can be downloaded from this gravit designer download link . After the download is completed, you would need to unzip it. The next thing to do is to enter the directory in which you have stored the contents of the compressed package:
cd GravitDesigner
Once inside, you would need to give execute permissions to the AppImage file :
sudo chmod a+x GravitDesigner.AppImage
And to execute it, invoke the command:
./GravitDesigner.AppImage
You also have the possibility to run the program by double-clicking on the file. You would have to create a free account to start using the program .
Read: How to use AppImage in Ubuntu
In addition, you will be able to test the gravit designer pro version for 15 days.
---
If you like the content, we would appreciate your support by buying us a coffee. Thank you so much for your visit and support.