Gmail is the most popular email application on Android, although there are many other options that are of great interest to users. If you are looking for a customizable email application in which you can manage multiple accounts, K9 Mail is an ideal open source alternative.
K9 Mail is an email application that is available as an APK for Android . This application has just undergone a radical change, .e.g. releasing a new interface. It is considered as one of the most interesting Android applications for open source enthusiasts.
K-9 Mail: A very complete application
K-9 Mail is an application that has stood out for providing users many customization and configuration options . It has the advantage of allowing to add several email accounts from different platforms so that you will be able to access all from a single application. It is compatible with Gmail, Outlook or Yahoo, for example.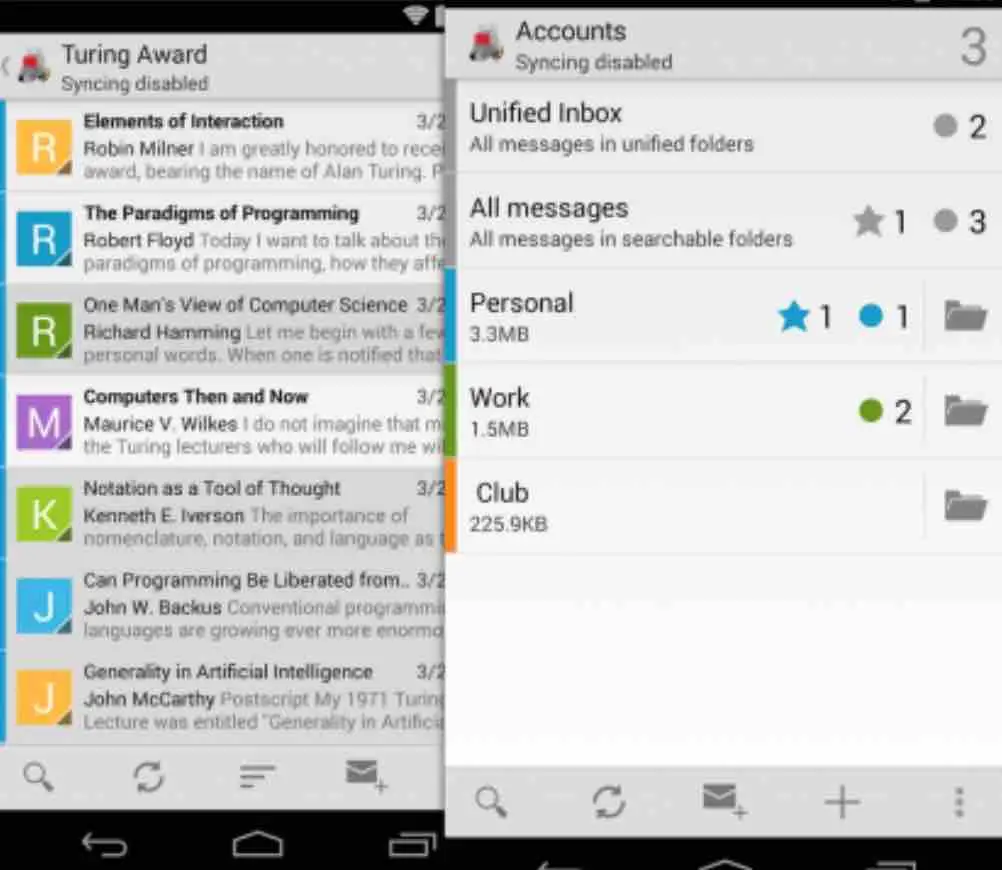 Read: How To Manage Open-Source Software
The new version is v5.717, which can now be downloaded from GitHub. This new version comes with a new interface which is more comfortable and intuitive for Android users.
The design is simple as you will be able to navigate easily in the application. Furthermore, privacy has also been improved with a new encrypted message support which provides an additional layer of security.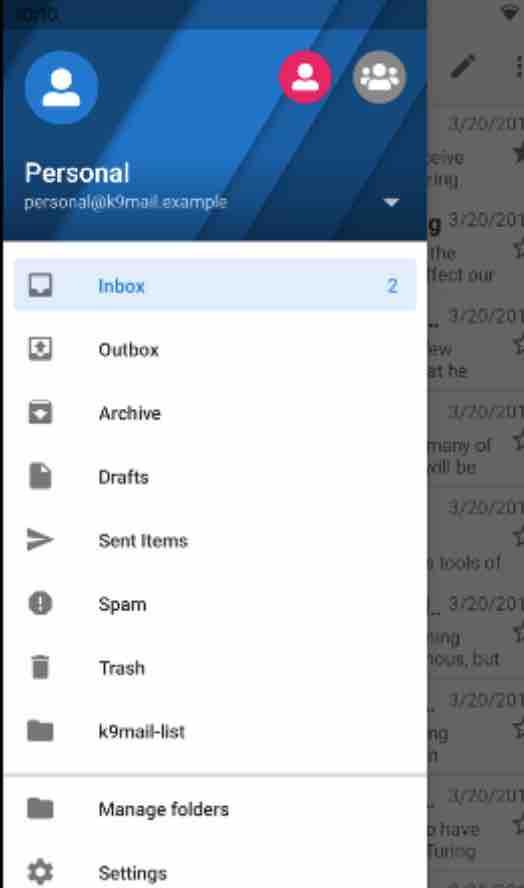 K-9 Mail has support for gestures and offers options to manage notifications. You can specify certain times during which you do not want to receive emails thanks to the Silent Time function.
The APK can be installed on Android, for users with 5.0 or higher . For Gmail, you would have to configure the account. The steps to follow are shown below. In case of Outlook, you would just need to enter the email and password, as if you were going to log in to Outlook.
Read: How to send one-liner emails from Linux/Ubuntu terminal ; Embed email sending feature into your application
How to use your Google account in this application
By default, in the K-9 Mail configuration, you cannot use the Google account, although there is a way to enable this option. You will find below the steps required for this. On GitHub, where you can download the application, they provide some settings that must be taken into account.
The first thing to do is to configure IMAP in Gmail , so that the account can be accessed. This can achieved by following the steps below:
Enter the security section of your Google account.

Access the passwords section.

Generate a new password.

This is the password you will need for IMAP.
Now in k9 mail app, proceed as follows :
Set up a new account.

Select IMAP.

Enter your Gmail account and password.

Give your email account a name.

Sign in to the account.
---
If you like the content, we would appreciate your support by buying us a coffee. Thank you so much for your visit and support.