By Chloe Stamenkovic – Laboratory software is crucial and practical for labs that work with testing samples, equipment, and lab data. By using laboratory software, labs can maintain their equipment's integrity, accuracy, and quality. Besides, labs can become more productive and efficient thanks to effective lab software. While every lab software is advantageous in its own right, they are only designed for specific labs. Therefore, when looking for the type of lab software for your lab business, you must know every detail about them. This guide will enlighten you on the different types of lab software and how they work. Read on to learn more.
Types of Laboratory Software: What You Need To Know
As mentioned earlier, there are different types of laboratory software. They range from basic and simple applications to highly advanced and sophisticated software that can handle very complex procedures. Here are the types of lab management software that can be ideal for your lab business.
Electronic Lab Notebook (ELN) Software
ELNs, or electronic lab notebooks, are software that replaces the paper notebooks used during the R&D process. Even though most ELNs act as data management platforms for tracking inventories and equipment, some provide more functionality. The ELN software does this by offering project management, SOPs, and protocols. Besides, ELNs hold data about analysis protocols, raw data, figures, results, analyzed data, and reports. Key features of ELN are sharing and collaboration, which help the software track equipment and inventories. ELNs also supports integration with other software, a feature that makes them the central storage point for R&D processes.
Read: Emergency Software System: Quick Response Styles and Techniques
Lab Information Management System (LIMS)
LIMS is a great solution for lab information management. Their ability to track samples makes them ideal in analytical labs. They also use metadata to access and analyze lab results. Most LIMS can integrate with other software fully, especially the Electronic Lab Notebook (ELN). This integration helps them support other lab functions. The LIMS system capitalizes on various tools that simplify the process and ensure the integrity of sensitive information (like label printers and barcode scanners). They also ensure integration with other databases like hospital information systems. Key features of LIMS revolve around data integrity. They support access controls, audit trails, and electronic signatures.
Laboratory Information System (LIS)
LIS solutions mostly focus on individual patient records. This makes them useful for medical laboratory operations and workflows. Besides storing patient data, LIS also focuses on lab test results. The software is generally optimized to cater to individual needs, such as the patients' needs themselves or their healthcare providers. The LIS software also can generate reports and manage clinical tests.
Laboratory Data Management System (LDMS)
The Laboratory Data Management System is like cloud storage for labs. Besides keeping track and storing research data, LDMS also stores relevant metadata, making data searchable. Some of the crucial features of LDMS include electronic signatures, lifecycle management, access control,, audit trails, and collaboration features. LDMS integrates perfectly with LIMS and ELN and can be used as backbone storage. However, they are not commonly used and often replaced by ELNs.
Read: Electronic medical records (EMR) vs Electronic health records (EHR): Importance, Differences and Advantages
Laboratory Execution System (LES)
Lab execution systems are mainly used to execute and initiate processes according to SOP.  Even though most LES features are included in LIMSs and ELNs, they may be used separately to show procedures in the lab. The LES software also validates instrument interfaces and calculations. Besides, LES is often used to support process execution according to standard operating procedures (SOP).
Lab Instrument Interface (LIIS) Software
The Lab Instrument Interface Software (LIIS) is a unit that accesses, keeps, and transfers data to a microcomputer. Some labs will purchase additional software that gives them more flexibility with their tools. LIIS has several key features that help it perform its duties.
How to Choose Which Lab Management Software Is Right for Your Business?
It is obvious that lab software is a sophisticated landscape. Some choices are easy to make, such as instrument software or lab automation software. However, choosing the right lab management software can be challenging. Choosing whether to use them or choosing one between ELN and LIMS, etc., can be tricky. The best way to make a choice is to map out your business processes first and identify the type of data you deal with.
Read: HVAC Software: What It is, Benefits, Features, Examples of Software Providers in 2023
In most cases, ELN is required in almost any type of lab. This software acts as the central repository of reagents and protocols. It also records any R&D work. Apart from ELN, your business might also need the LIMS, especially if you process many samples repeatedly. Good examples of such processes are diagnostic laboratories and QCs. Other software choices mainly depend on the type of processes in business.
Laboratory software is crucial for any lab business. You rely on the software to maintain integrity and accuracy, as well as the quality of your equipment. There are different types of lab software, and identifying the right one for your lab business is crucial. The details discussed here will make it easy to find a perfect match.
Chloe Stamenkovic is a life science research analyst collaborating with Reader's Digest, eLabNext, Dataversity & others. Having strong molecular biology, analytical & data science modeling skills she manages project initiatives to elevate the knowledge in technology solutions for laboratories, in order to increase efficiency in the lab. She focused on all topics regarding biotech but most recently specializing in topics such as digital health, lab digitization, ELN/LIMS, AI, Machine Learning, and automation's role in developing novel therapeutics.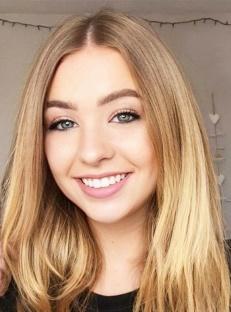 ---
If you like the content, we would appreciate your support by buying us a coffee. Thank you so much for your visit and support.