Nowadays, it's almost impossible to imagine our lives without smartphones. Every time you need to set up an alarm clock, find a new recipe, check your mailbox or google the unknown word – your smartphone is the easiest way to get that done. Accordingto Statista, the overall number of users has already surpassed 6,5 billion, which means over 80% of the world's population own a smartphone.
However, along with hardware development, another essential aspect that makes a smartphone an irreplaceable device for any person is the software it's packed with. In this article, we will explain why software development is critical for nearly any business, regardless of the industry, through a detailed overview of its most notable benefits.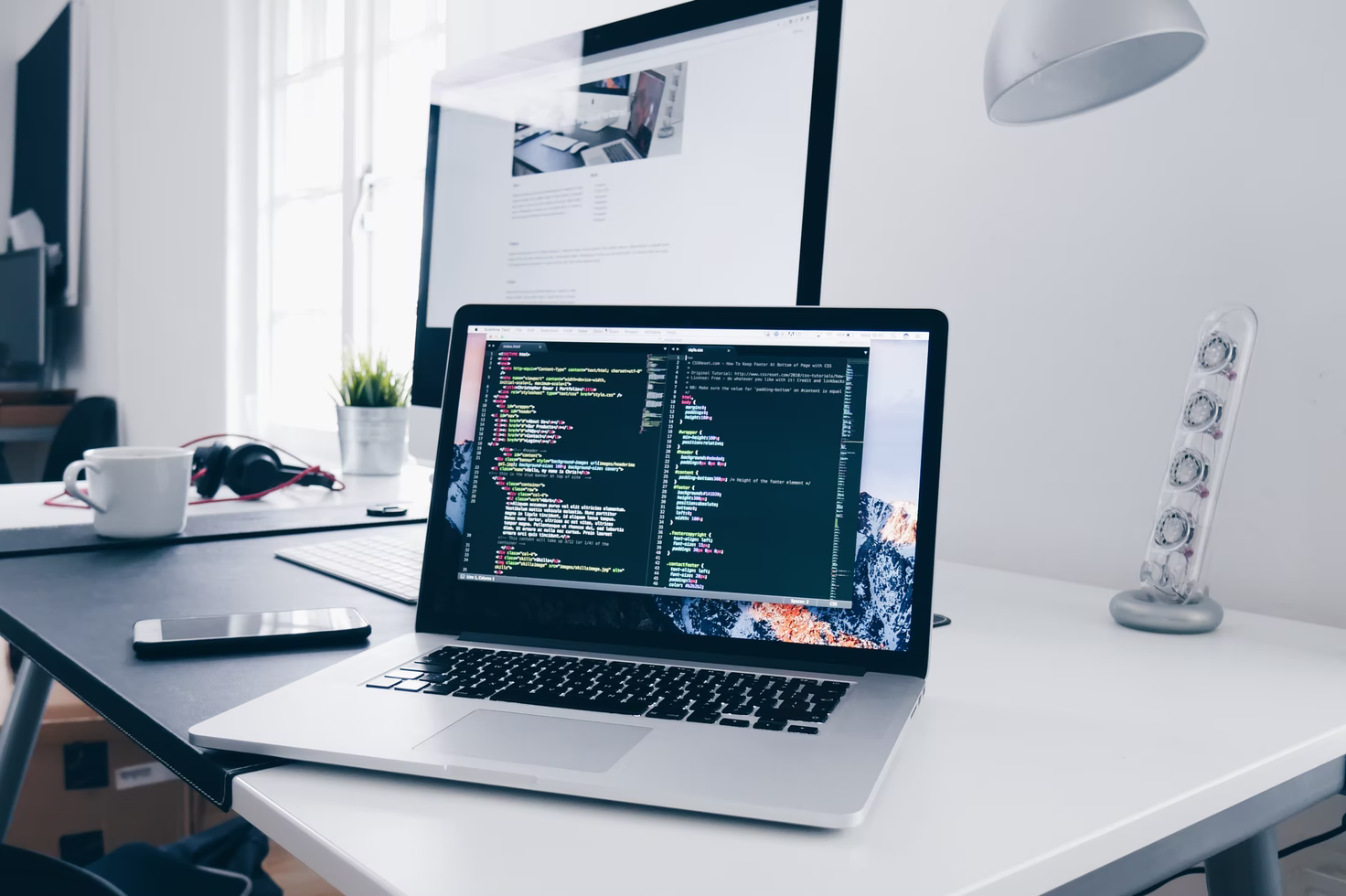 Image source : Unsplash
Major Benefits of Using App Development Services
Android and iOS app development has already become one of the major vectors of IT industry development. However, for businesses from other industries, the app development process is one of the biggest challenges to cope with, as it requires large investments of time, costs, and effort to create a user-centric, feature-rich product that is surely worth the effort.
In these cases, the optimal solution will be IT outsourcing – a time-saving and cost-efficient way to develop a high-quality product for any business. Nevertheless, is hiring a team of developers as good as described? Let's study its benefits!
Read: Top 10 Mobile App Development Frameworks
#1 Leverage Vendor's Experience and In-Depth Knowledge
When hiring app development services, you'll not only pay for the product delivery but also for the experience and the first-class skill set utilized to design and develop your app. Unlike a freelancer, the dedicated team of developers usually possesses a deeper experience in a variety of industries, yet is continuously tracking the latest industry trends, approaches, and technologies used for the app development, which is surely a must for any business.
#2 Reduce Time and Cost of Development
Additionally, app development services can be the best option for enterprises that are looking for budget software development that can be delivered in a comparatively short time. Moreover, most companies today offer flexible payment plans for their clients, offering fixed rates for the work done.
On the contrary, if hiring a freelancer, you'll not only become limited by his skill set but will also pay for the software, or equipment used for work. Additionally, you'll probably need more time for getting the finalized software product, which is a common problem among freelance developers.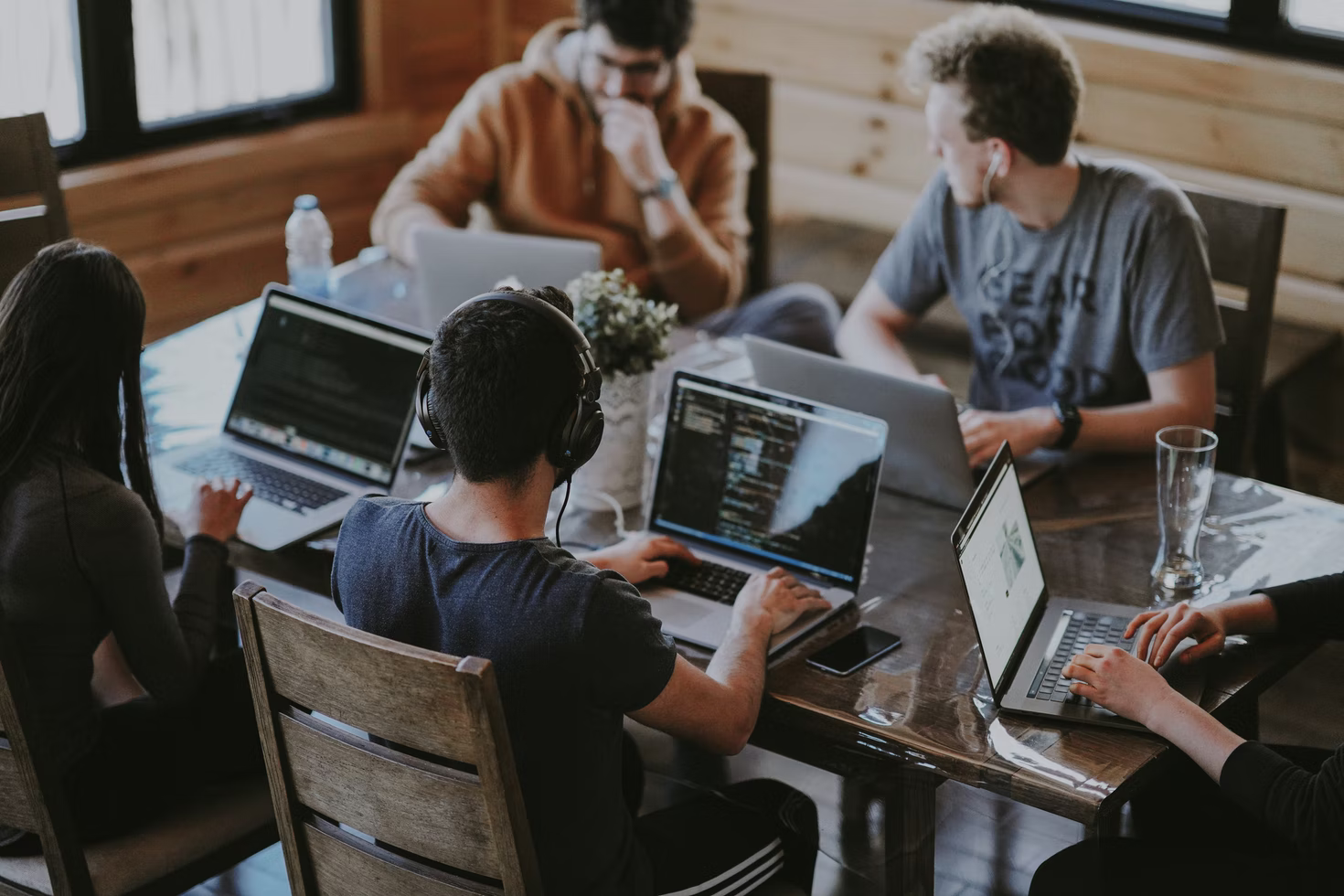 Image source: Unsplash
Read: Why Pick Guru Over Upwork
#3 Benefit from Professional Project Management
Another essential benefit you'll get with the app development services is the professional supervision of your project development. Since high-quality software development implies a variety of different processes, including cross-platform functionality, back-end, and front-end development, QA, UX/UI design, and many others – it's much better to hire a dedicated team of app developers that have a well-planned workflow structure and can deliver the top-notch product that will perfectly fit your business needs, objectives and requirements.
Read: Project Management Software: How Does It Aid Decision Making
Furthermore, the professional project manager can constantly track the critical processes of your app development, yet will become an effective mediator between your company and developers, thus significantly improving the communication and ensuring none of the essential aspects was overlooked in the process.
#4 Benefit from Cutting-Edge Technologies & Innovative Approaches
One of the most notable benefits of app development services for any business is the ability to easily access and implement the most popular and useful technologies into the app. For sure, most companies that do not directly interact with the IT field are less likely to track the essential approaches and solutions, not to mention their use in software development. However, the dedicated team of developers that is constantly creating various products within the specific field is always in the loop of such, so can offer the most effective directions and approaches to software development that will perfectly fit your business.
#5 Get Continuous Access to Support Services
Once the app is launched, it often happens that you'll need to fix the minor issues which were spotted recently, want to initiate some useful updates, or add functions to the existing product. If the app was developed by a freelancer, you'll hardly find him again to implement the changes, while the specialized software development services usually offer round clock support services to their clients and will always be ready to assist when you need them. Unlike freelance developers, they provide guaranteed support for all your concerns and queries.
Wrapping Up
As you can see, app development services are one of the most effective chances to enhance the audience number, develop the online presence of your business, and put it into a completely new level of growth. Having studied the major benefits of software development, you'll hardly find a better moment to get started in this field.
Already have the project you want to launch? Find your dedicated team of software developers and start working on its creation today!
---
If you like the content, we would appreciate your support by buying us a coffee. Thank you so much for your visit and support.