Any business in 2022 should have a well-functioning CRM software system. This can help you with a list of things internally and in your relations with customers. Make your business grow, ease your data sharing, automate your daily tasks, and simply communicate with your customers. Read more below about why you need a CRM system for your business.
A customer relationship management system (CRM) is an indispensable software solution for your business. It could be a system software solution for growing your business. CRM gathers, organizes, and manages all of your customer-related information. This makes you able to track your buyer's journey. This makes you know your customers much better, so you can enhance the customer experience, streamline your communication and make personalized offers for your customers. It's one of the most useful types of business software. 
Read: Customer Retention Strategies You Need to Adopt
Business growth centered around your customers
CRM systems help you to put your customers first. If you are a fairly new business, the data that CRM systems provide and keep track of allows you to grow your business centered around your customers. Customers are of course the most important for any business. But in recent years adapting to customers' specific needs has become more essential. Many customers have increased their expectations of business and a CRM system can help you grow to fill those needs.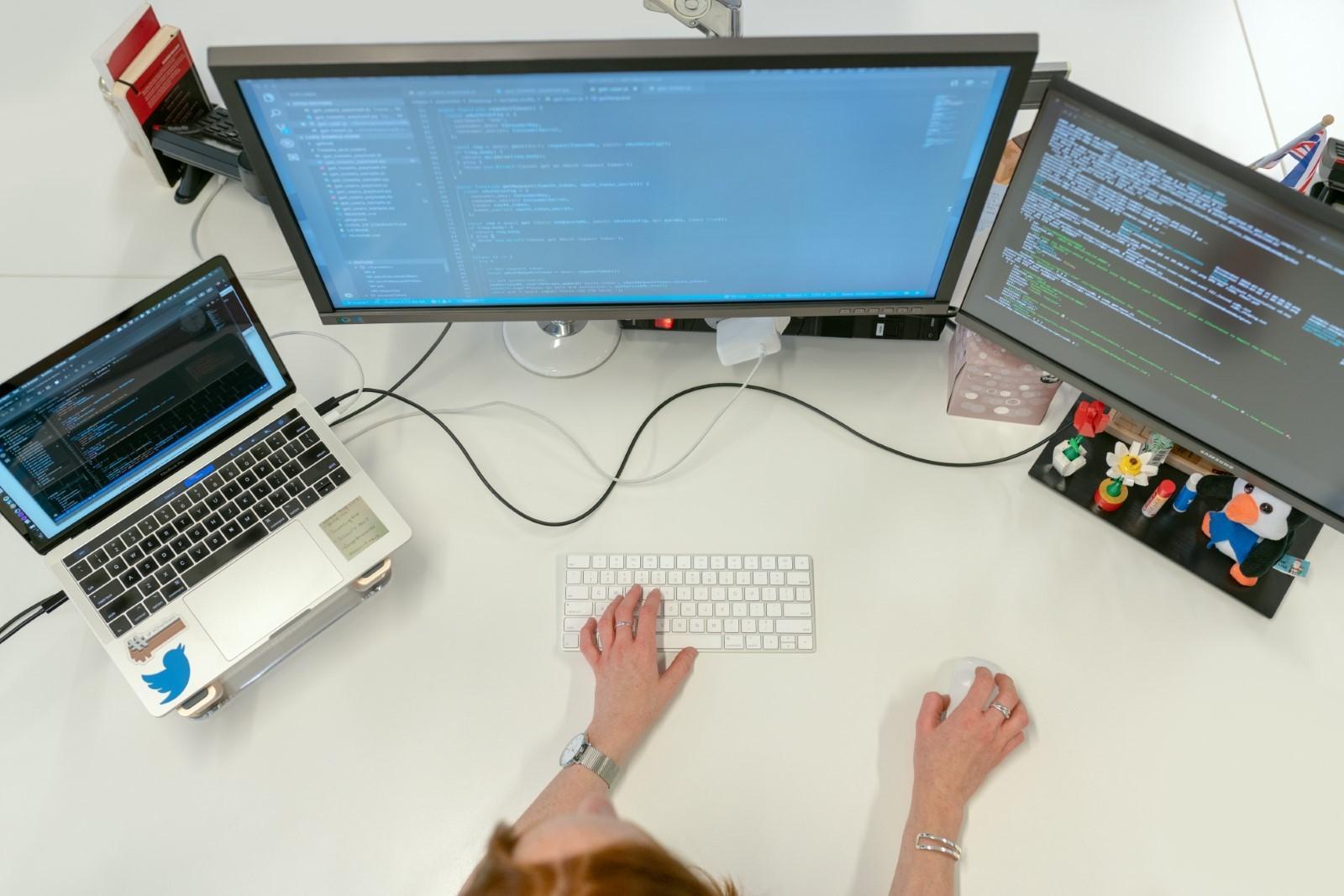 Source : Unsplash.com
Sync, share, and align
Internally, a CRM system can help you to sync, share and align between the different teams. Any successful business has a well-functioning cross-team alignment. This is important to create a successful buyer's journey from beginning to end. Of course, it's also important for the internal workflow and productivity of your business. A CRM system makes it really easy to share the needed data.
Read: Choosing a CRM Platform: Benefits and Considerations
Automate your daily tasks
Time management is another one of the most important aspects of running a business. A CRM system can help you automate many of your daily tasks, increase your productivity and save you a lot of time and money. CRM automation could be updating contact records or data entry after every interaction. It could also be things like follow-up communication with customers, sales workflows, chatbot conversations, and so on. CRM can be used for many different things, for example, you can read more on how to improve your SEO using CRM software.
Simplify interactions with customers
Communication with customers has never been more important. But there are so many different ways to do it. A CRM system can have an array of communication features depending on which you choose. But the most important and common are email tracking, social media management tools, live chat, and call tracking. All this is a part of simplifying your customer communication. This will make your business grow and give you happy customers at the same time. Read more on why keeping your customers happy is the key to success here.
---
If you like the content, we would appreciate your support by buying us a coffee. Thank you so much for your visit and support.