Hiring the right employees and keeping them motivated and productive can be challenging if you are a small business owner. Besides, the costs involved can incredibly dent your revenues and business goals if not properly controlled.
A practical human resource (HR) management software can help you reach your goals while lowering the administrative burden. You can attract and keep competent staff at a lesser cost. It can also help you enhance office management and communication among multiple departments.
HRM software is designed to simplify and streamline many of the HR operations in a small firm. In countries like the United States, Canada, and Australia, such software has revolutionized the way HR departments operate, bringing efficiency to various processes. In the UK, specifically, SME HR software has gained significant traction. Tailored to meet the unique needs of small and medium-sized enterprises, these software solutions in the UK offer a range of functionalities from on-boarding processes to employee performance tracking. By adopting SME HR software in the UK, businesses can not only streamline their HR processes but also align them with local regulations and market-specific requirements, ensuring a more effective and compliant HR management system.
Below are a few ways small companies can benefit from human resource management software.
Read: Making the most of your employees working hours
Talent Recruitment and Training
One of the most challenging aspects of small businesses is recruiting the right people because hiring incompetent ones may be costly. Through a talent acquisition management solution platform or human resource management software, the hiring process is improved, therefore, improving the quality of new talents.
It will help draft tailored job descriptions for a specific position and reach out to qualified candidates. Onboarding and training of the new employees follow up immediately after the hiring process.
This is essential as it helps the new staff seamlessly settle into the company. It will assist the recruits in understanding and performing their responsibilities according to their job description.
This whole process might be time-consuming for both the new recruits and the onboarding personnel. But with the help of HRM software, the phase can be done faster, therefore, increasing productivity.
|Here are ways HRM software can be helpful in your hiring and training:
Improve talent acquisition efficiency by filling vacancies faster with qualified candidates

Enhance candidate experience to attract the best talent

Faster screening and onboarding alongside relevant training
Read: Internet Monitoring Software Helps to Increase Employee Productivity
Reducing Employee Turnover
Source: Pixabay
High employee turnover rates negatively affect an organization by losing money and driving top talents away. Replacing an employee who leaves can cost your organization up to two times an employee's annual compensation.
Here are ways HRM software can help you reduce employee turnover:
Evaluating the employee turnover rates alongside reasons for the same. The software has a comprehensive feedback system that can capture employee discontentment and factors driving the dissatisfaction.

It supports skills development. The HRM software will identify and track employee skills gaps and training to meet your business needs. Hence, it reduces employee turnover by ensuring efficient training that improves employees' confidence in assigned roles.

Improve work-life balance. The self-service portal feature conveniently helps employees apply for loans, leaves, etc. It leads to quicker approvals that reduce delays and employee dissatisfaction.
Hence, the HRM software will improve your employees' experience and reduce their turnover rate.
Read: Training Employees in VR: What Are the Risks
Space Management
For small businesses, the costs of working spaces affect finances a great deal. That is why most small businesses opt for coworking spaces in their early years. Coworking space is the kind of setup where different companies share an infrastructure. This is often done to help these organizations save up on different costs.
With the benefits that come with this arrangement are challenges as well. Since different groups share the same meeting rooms, printers, and other utilities, scheduling and maintenance might present some issues.
One kind of HRM software is coworking space management software which goes beyond providing services to one entity. It helps in the overall management of shared office spaces. This tool helps schedule the use of different working rooms, desks, and even the use of printers.
Read: Home Office Essentials to Make Your Workspace More Productive
Reduces Compliance Issues
HRM is essential in helping your organization stay updated with the ever-changing employment-related rules and compliance duties.
There are hundreds of different laws and policies that help to govern an organization. Human resource management plays a vital role in ensuring they're up to date with all these laws. Staying in compliance is a full-time job and time-consuming if you're not an expert in this field.
HRMS automates the process of compliance audit scheduling and protects your firm against unanticipated government audits and employment litigation. When your company operates in numerous states and territories, regulations can vary significantly.
When compliance requirements change, an HRMS can be configured to deliver alerts. Additionally, it will provide detailed information on complying with new regulations. This can save time and guarantee that the company stays on pace with its compliance requirements as part of its risk management strategy.
Performance Management Strategy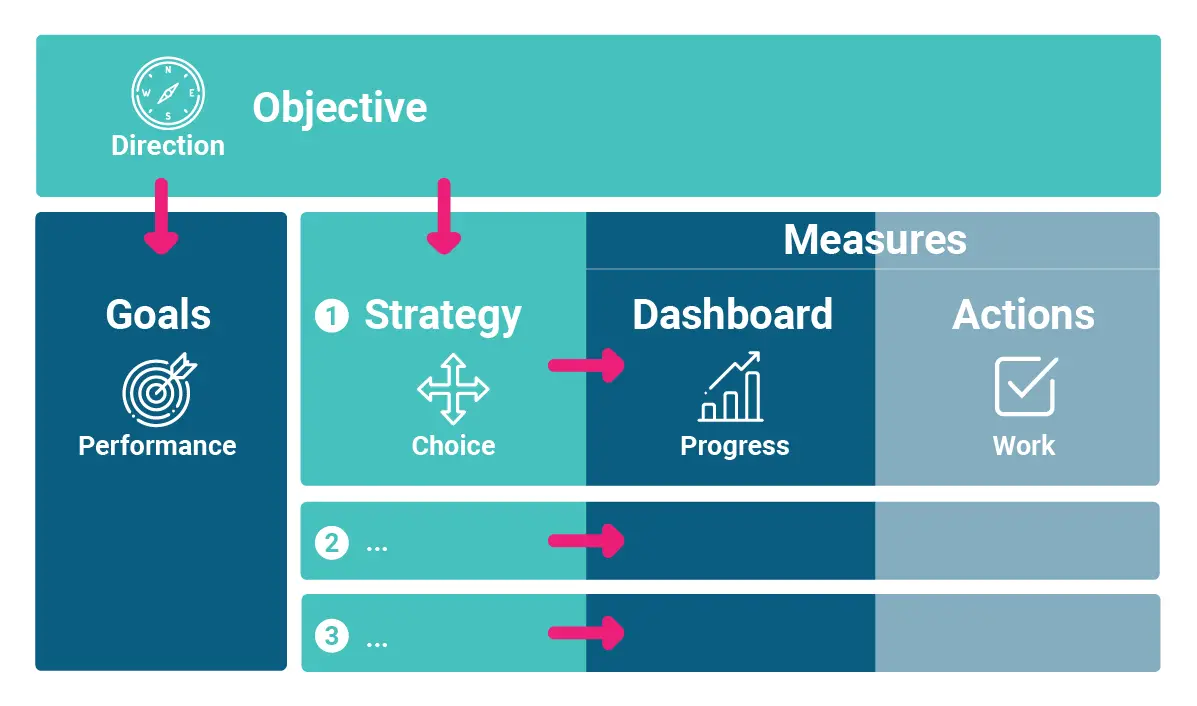 Source: Wikimedia commons
Enjoying your work is a vital aspect of ensuring you stay motivated. The reward system is significant to most people for their excellent work or everything.
Lack of a reward system makes people slow or choose not to be efficient. The HRM software is essential in assessing employees' work efficiency. Moreover, they help with the development of a performance management strategy basing it on the results.
It's vital to have methods to track particular employee goals and then analyze each employee's performance related to attaining those goals to maximize employee performance.
Additionally, HRM software can also assist in developing practical performance reviews to help enhance performance management. It will also identify areas of improvement to drive better performance, e.g., adjusting your reward system. A reward system ensures maximum effectiveness and boosts work performance.
Moreover, the HRM software plays a strategic role in honing employees' abilities.
HRM software allows you to conduct effective performance management with full in-built performance reviews, training, and e-learning features.
This is an advantage to small businesses as they will see improved results and productivity in the long term.
Read: Why You Should Use Digital Tools To Manage Projects
Improve HR Decision Making
Keeping people's data in different sources or ineffective HR systems can be frustrating. This makes it challenging to report on management metrics often, automatically, and accurately.
An effective HR software should make it simple to access, analyze, and report on the people's data that is most important to each function in your company.
Moreover, it should allow you, managers, and senior stakeholders to make better and more timely decisions. Being able to swiftly and easily give evidence for your ideas and activities will also help establish HR's credibility inside the organization.
Cut on Administrative Costs on the Long-Run
Of course, you'll have to pay for single-time setup expenses for the HRM software and annual subscription fees if you choose the cloud platform option.
However, the cost-benefit can outweigh running a manual HR in the short and long term. You can reduce your HR department size or redeploy them in other valuable and strategic sections. Besides, you'll eliminate costly errors due to enhanced data-informed decision-making.
Final Thoughts
HRM software can help you streamline and improve your HR operations to drive your business growth. As a small business, you should not overlook the importance of HRM software to your short and long-term goals.
Having a competent HR will benefit and help you achieve your business's vision in several ways:
Getting the right and best talent recruitment and training.

Reducing the cost burden of high employee turnover.

Keeping your business compliant with local, state, and federal regulations.

Boost your business performance through practical performance reviews, training, and an employee reward system.

It will help your organization make better decisions

Reduce your short and long-term HR administrative costs.
Upgrading and streamlining your HR operations through HRM software will help you achieve your business growth and goals.
---
If you like the content, we would appreciate your support by buying us a coffee. Thank you so much for your visit and support.