Using a datacenter proxy is the easiest way to hide your IP and stay anonymous. Nowadays most of us use these proxy services without even knowing the real process behind datacenter proxies. So, that is why, today, we are hoping to give you some valuable information about the best datacenter proxies available on the market. In this post, we will discuss four datacenter proxies. So, let's get started.
4 Best Datacenter Proxies
At present, there are numerous proxy service providers available on the internet. Some services are free and some are paid. Here are the four best data center proxies that you can find on the internet.
Smartproxy's datacenter proxies from Europe and the US (data centers in the US are located near major targets such as Google), provide you with fast and reliable connections. These shared datacenter IPs rotate seamlessly through a 100K proxy pool, with 400 subnetworks providing the privacy you need to make your connections almost undetectable. This also means that you can conduct web scraping en masse, financial, and investment data intelligence without the hassle of IP bans and blocking while paying only for the bandwidth you use.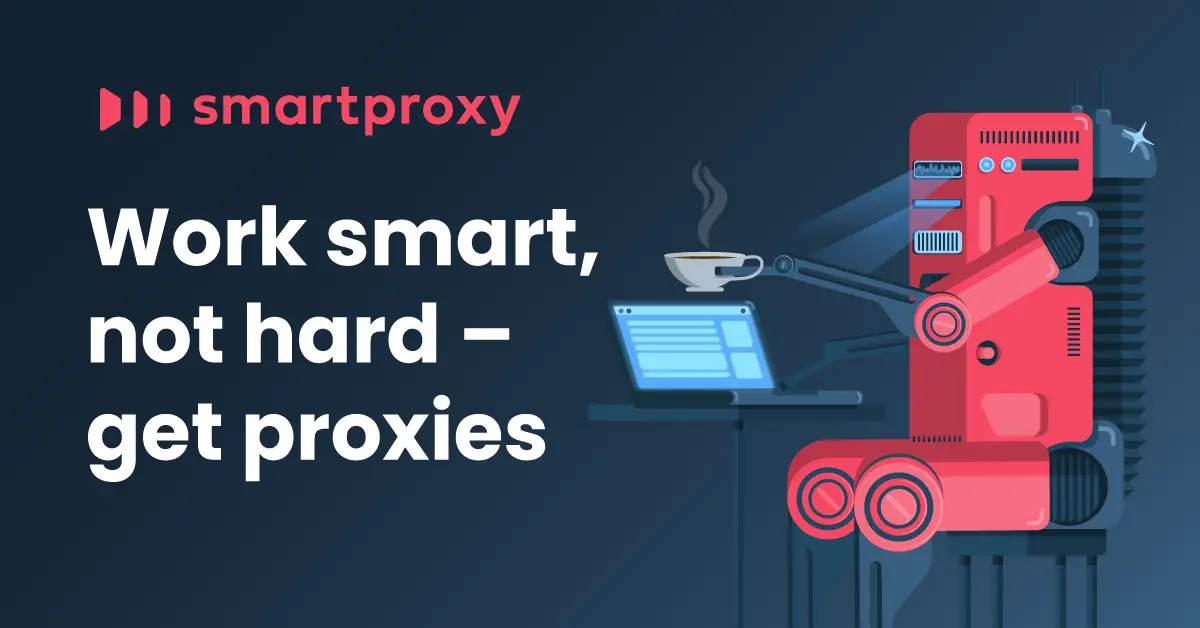 In addition, with every subscription, you'll get a bunch of free tools like X Browser, a multi-profile anti-detection management tool that allows you to use many browsers at the same time risk-free. You can also try Chrome and Firefox extensions to access your proxies easily on your browser (also for free!).
Read: 5 Things you need to know about data center proxies
Key advantages you will enjoy with Smartproxy's Datacenter proxies:
Unlimited connections and threads

Hundreds of subnets

US and EU locations

100K rotating IPs

Easy proxy setup

Up to 30 min. sticky sessions
Additional benefits that make using Smartproxy the smartest choice:
Fast connection

Awesome 24/7 customer support

1.6 s average response time

Traffic usage statistics

Free tools and extensions
Formally known as Luminati Networks, Bright Data is one of the most popular and advanced datacenter proxy service providers on the internet. Bright Data offer you both shared and individual IP addresses. This service is available in 195 countries such as the US, Europe, China, and more.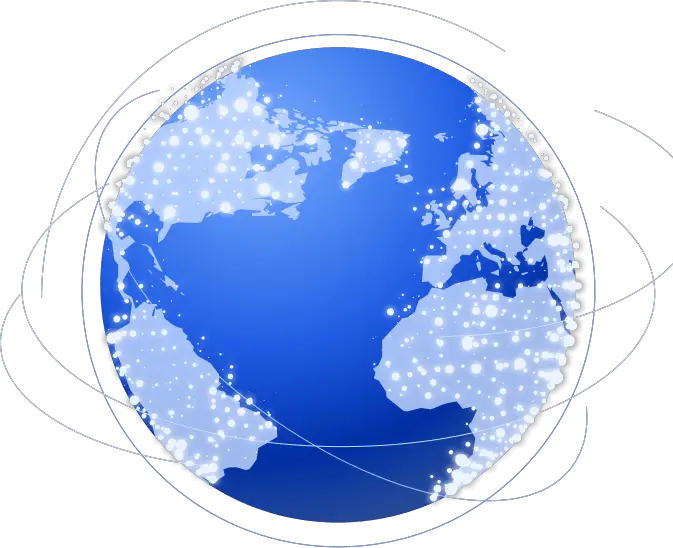 When you purchase their service, you will get an IP address from their 1.6 million+ IP address database. Besides, you can use a dedicated IP address with unlimited bandwidth. All of these IPs are spread across over 3000 subnets, and 99.99% network uptime is guaranteed. You can use the Bright Data for the following tasks.
Web data extraction

To gather stock market data

For brand protection

For E-commerce purposes
Also, Bright Data provides its users the following services.
Geo-distribution worldwide

Proxy manager

Unlimited concurrent sessions

24/7 global customer support
Bright Data pricing can be categorized into five subscriptions.
Experimenting – $300 per month

Starter – $500 per month

Production – $1000 per month

Plus – $3000 per month

Enterprise – You have to request a quote
If you are looking for premium and high-speed datacenter proxies that support SOCKS5 and HTTPS, IPRoyal proxy is a perfect choice. With its 10Gbps bandwidth and reliable 24/7 customer support, IPRoyal holds second place in our top three list.
Every month, IPRoyal changes the proxy automatically and provides the users with a different location. So, your personal information is safe all the time. Besides, IPRoyal does not slow down your browser and comes with unlimited bandwidth.
Read: HTTP or HTTPS: What's the Difference and Which One is Better to Use
When it comes to pricing, IPRoyal datacenter proxies have well-balanced packages for every customer.
IPv4 Datacenter Proxies
For 5 Datacenter Proxies – $7.5 per month

For 50 Datacenter Proxies – $70 per month

For 100 Datacenter Proxies – $130 per month
IPv6 Datacenter Proxies
For 10 Datacenter Proxies – $4 per month

For 20 Datacenter Proxies – $6 per month

For 50 Datacenter Proxies – $10 per month
Oxylabs is a dedicated datacenter proxy service provider, and this service allows you to access 188 countries' restricted domains. They provide city or state-specific access for all of these countries. And with their 2million+ datacenter proxies, your identity will be safe.
With unlimited bandwidth and concurrent sessions, Oxylabs is good for tasks such as market research and brand protection. Also, this service supports IPv4 and IPv6 protocols for scrapping. If you want to scrape data without any port limitation, you can use SOCKS5, HTTP, and HTTPS protocols.
Furthermore, Oxylabs has 99.9% average uptime, and pricing is pretty reasonable with two packages.
Shared Datacenter Proxies – Start at $100 per month

Dedicated Datacenter Proxies – Start at $180 per month
Ghostealth is a proxy provider that allows you to access 50,000 different datacenter proxies with any subscription. Ghostealth has been on the market since 2017 and already has over 5000 satisfied customers. 
Ghostealth differs in that they offer rotating proxy servers. With these servers, you get a new IP address with each request. This has the advantage that you can be completely anonymous on the internet at any time.
The pricing models are affordable and scale according to demand and usage of the proxies. The bandwidth is not limited at any time. So you can use exactly what is needed for your project.
Pricing:
– 20$/Week – 100 Concurrent connections | Unlimited bandwidth

– 80$/Week – 500 Concurrent connections | Unlimited bandwidth

– 50$/Month – 100 Concurrent connections | Unlimited bandwidth

– 200$/Month – 500 Concurrent connections | Unlimited bandwidth
What are Datacenter Proxies ?
Remote computers that have their location and IP address, can be called datacenter proxies. When you try to connect to a website, first, you go through these remote computers. So, you won't connect to the website directly. That means the website won't get your true IP address. Instead, it gets a random address created by the remote computers.
Besides, these datacenter IPs are very fast and hosted on servers in a datacenter. Also, they have unlimited bandwidth. If you are having trouble accessing restricted domains such as shoe stores or social media sites, remember to use a datacenter proxy. It will bypass any restrictions quite easily.
Read: Cloud storage : What you need to know
Datacenter Proxy Types
When it comes to datacenter proxies, there are three types. Each type has unique characteristics, and its usefulness varies accordingly.
Private Datacenter Proxies
Also known as dedicated proxies. They provide IP addresses that can be used in a certain timeframe or specific domain. Usually, the speed of these IP addresses is excellent. Besides, they are a good choice for individuals and organizations. And most suitable for tasks such as SEO, web scraping, and more.
Public Datacenter Proxies
These public datacenter proxies are free to use. You can use them for basic requirements such as accessing geo-restricted domains. For an average internet user, this is the best option. For instance, you can change your location in a few seconds. However, these proxies are not a good fit for official use. Because of the free service, you might not find any advanced features here and lacks speed.
Shared Datacenter Proxies
Shared datacenter proxies can be used by multiple users at the same time. For tasks such as changing location, web scrapping, and SEO, these shared datacenter proxies are perfect. Also, these proxies are most suitable for individual and small teams that have a limited budget. Usually, these shared datacenter proxies are faster than public datacenter proxies.
---
If you like the content, we would appreciate your support by buying us a coffee. Thank you so much for your visit and support.