Surely you all know, or at least know that there is, Photoshop , one of the most complete image editing programs..
There are however, a multitude of programs that allow us to make powerful adjustments to our photos without having to download and install any application. These are online programs , which have two main advantages: that they do not need to be installed locally and that you can access them from any computer connected to the Internet.
In this article you will briefly review some free online photo programs so you can choose the one that best suits your needs.
Not all programs have the same utilities, nor do they all operate the same. Sometimes you would need to combine the use of a couple of them or three to achieve the desired results.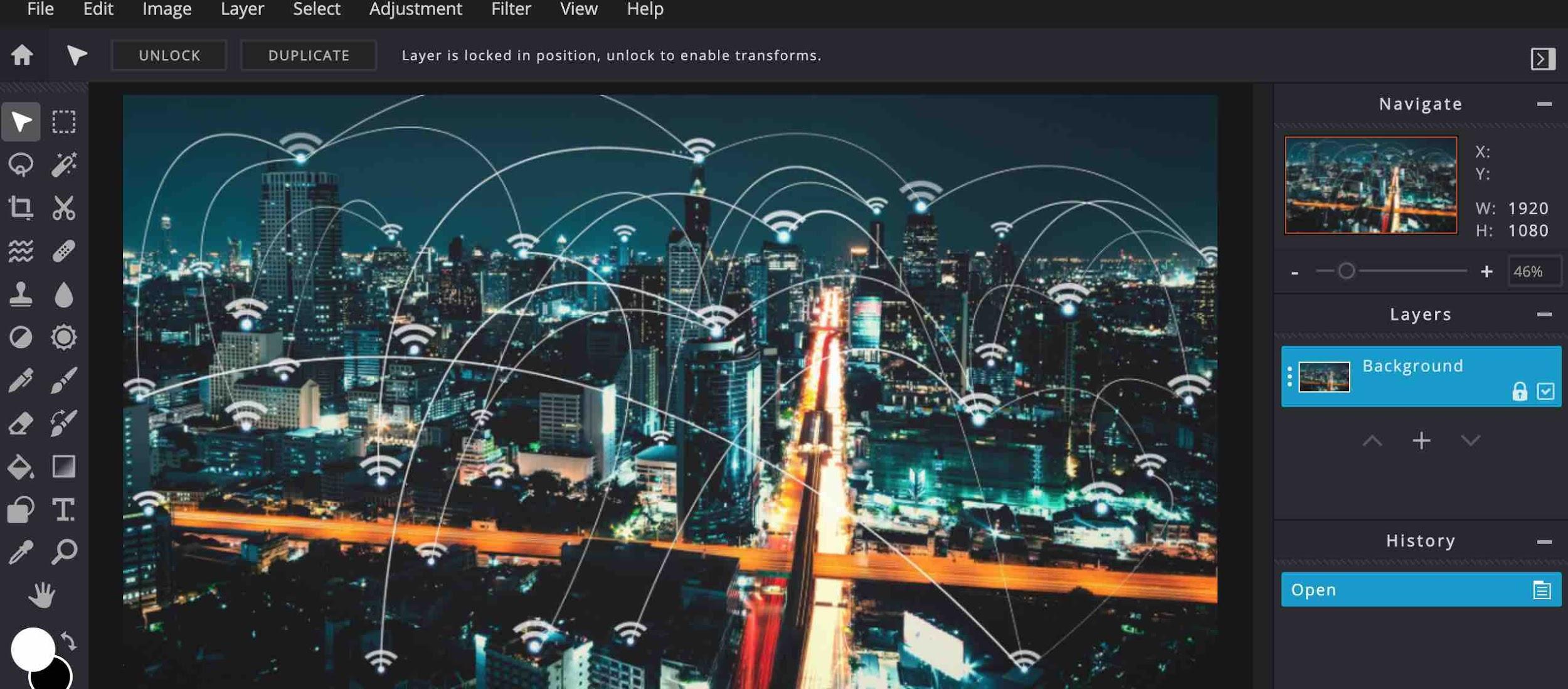 Pixrl offers an immense battery of tools and filters that will make you forget that you are in a Browser, implement keyboard shortcuts, layer masks, filters, adjustment tools. You can even find functions with the right mouse button despite working with software developed in Flash. Try it out, it will surprise you.
The best :
Possibly the most powerful web application with an interface extraordinarily similar to Photoshop.




Professional photo editor online

Useful keyboard shortcuts and right-click implementation.

You can create your own custom workspace.

Layers, masks, selection, infinity of filters, font packages, powerful adjustments …
The worst :
Nothing to say … Well yes … Keep it in your favorites!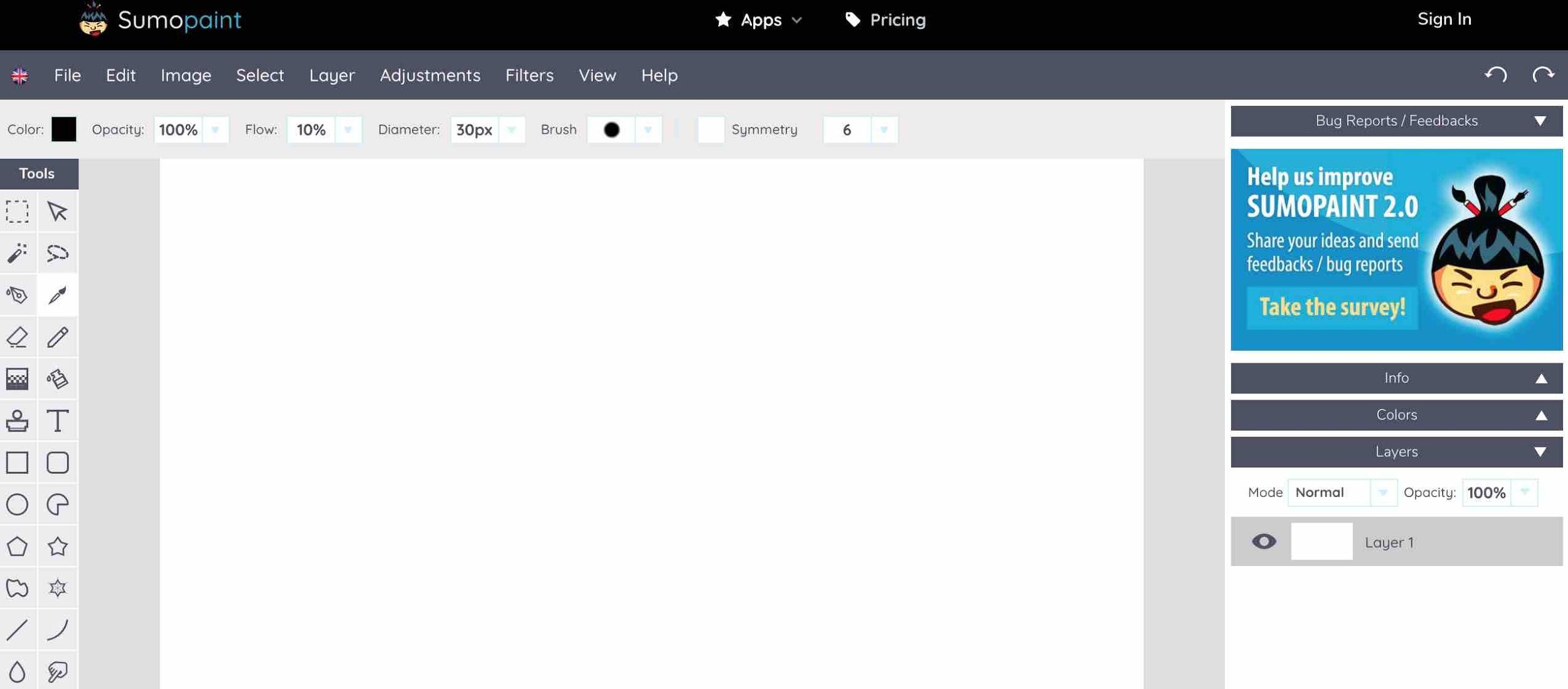 There is usually a convergence in the programs towards interfaces that demonstrate efficiency, or have at least great acceptance. Sumo Paint, gets on the bandwagon as an online photo editor like photoshop . This undoubtedly greatly facilitates interaction with the application since you will quickly know where to find each tool.
Luckily SumoPaint is not only appearance but it hides powerful functionalities. With it you will be able to apply filters, adjustments of levels and tones … to work with layers, opacities … etc. SumoPaint undoubtedly consolidates itself as one of the most complete online software.
The best :
Very neat interface.

Layers, filters, adjustments … A very complete pack of possibilities.

Functions on the right mouse button.

Available in 18 languages.
The worst :
It would be nice to be able to make use of layer masks.

Some filters may be missing
Read: Best online video editors

It is a really complete web application. Its interface is structured in six tabs giving you access to dozens of filters and online photo effects. Each of which with its own settings and with real-time application. This means that BeFunky does not need any training to use it.
Simplicity and great results are what distinguishes this great tool. Definitely an interesting option to consider.
The best :
Very intuitive and well structured presentation




Easy to use: Editing, Retouching, Effects, Frames, Graphics.

It has a considerable range of filters and effects presets.

You can add layers and save them for future editions.

Allows you to upload and save photos from your computer and other multiple options (Dropbox, Google Drive, Facebook)

The final image can be shared directly on Social Networks.
The worst :
The Retouch focuses only on portraits (Skin, Eyes, Mouth …)

The Editing tools are very limited and their effect is applied to the entire image.

Most effects and settings are only available for a fee.
More than an editing tool, Fotoflexer is an online program that allows you to apply an infinite number of filters and effects to your photos. You can perform automatic adjustments, simple effects as well as more complex effects such as Pop Art , create congratulations, or put borders on photos or even give a poster look.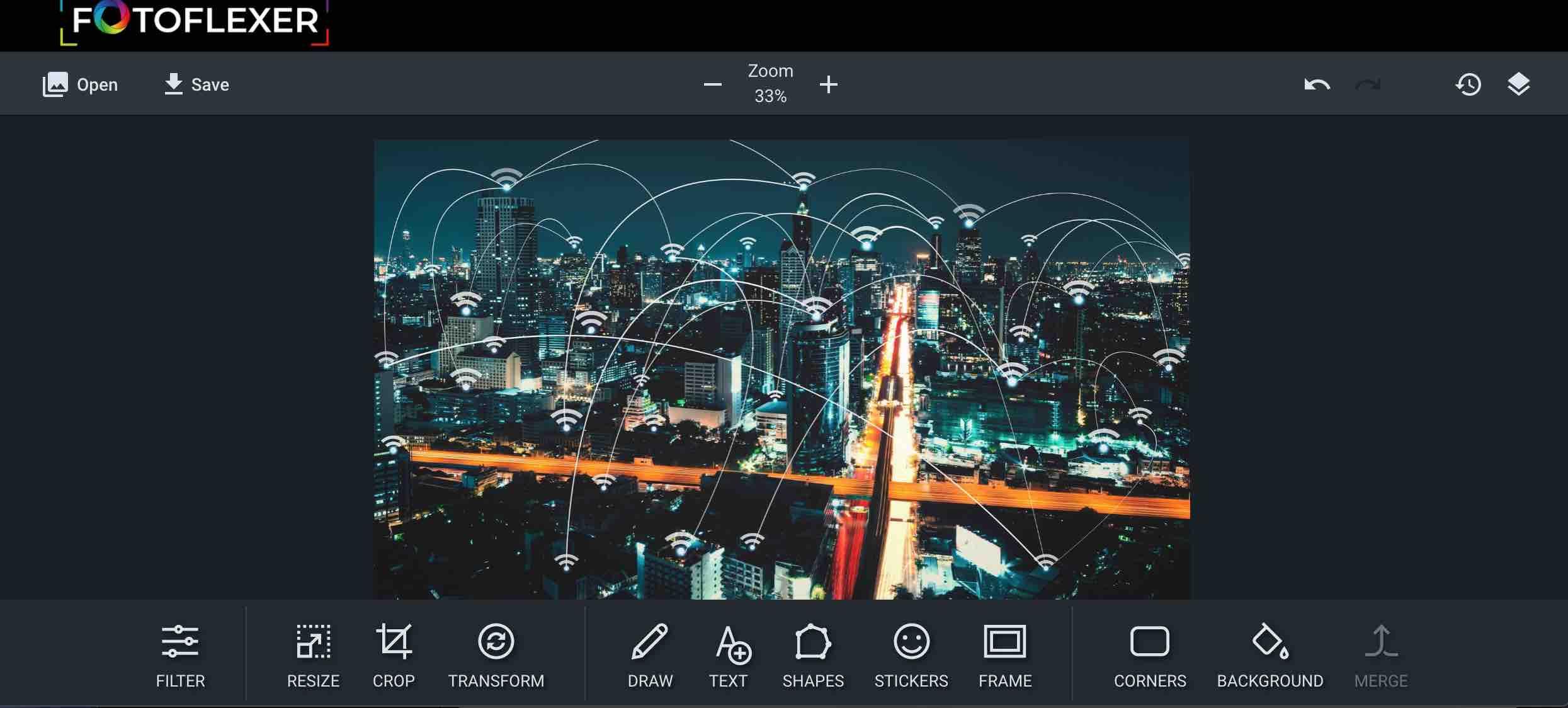 You can try it without registration.
The best :
Allows the use of layers when adding new images.

Very clean interface, without advertising.

Completely free. There is no paid version.

Images can be imported from the computer, a URL or from some social networks.

22 languages ​​available.
The worst :
It may be difficult to find some tools.
Read: Best Free Graphic Design software for Linux
It was one of the first photo editing tools to appear online. It must be said that over time, it has been implementing capabilities until it became a truly powerful online tool.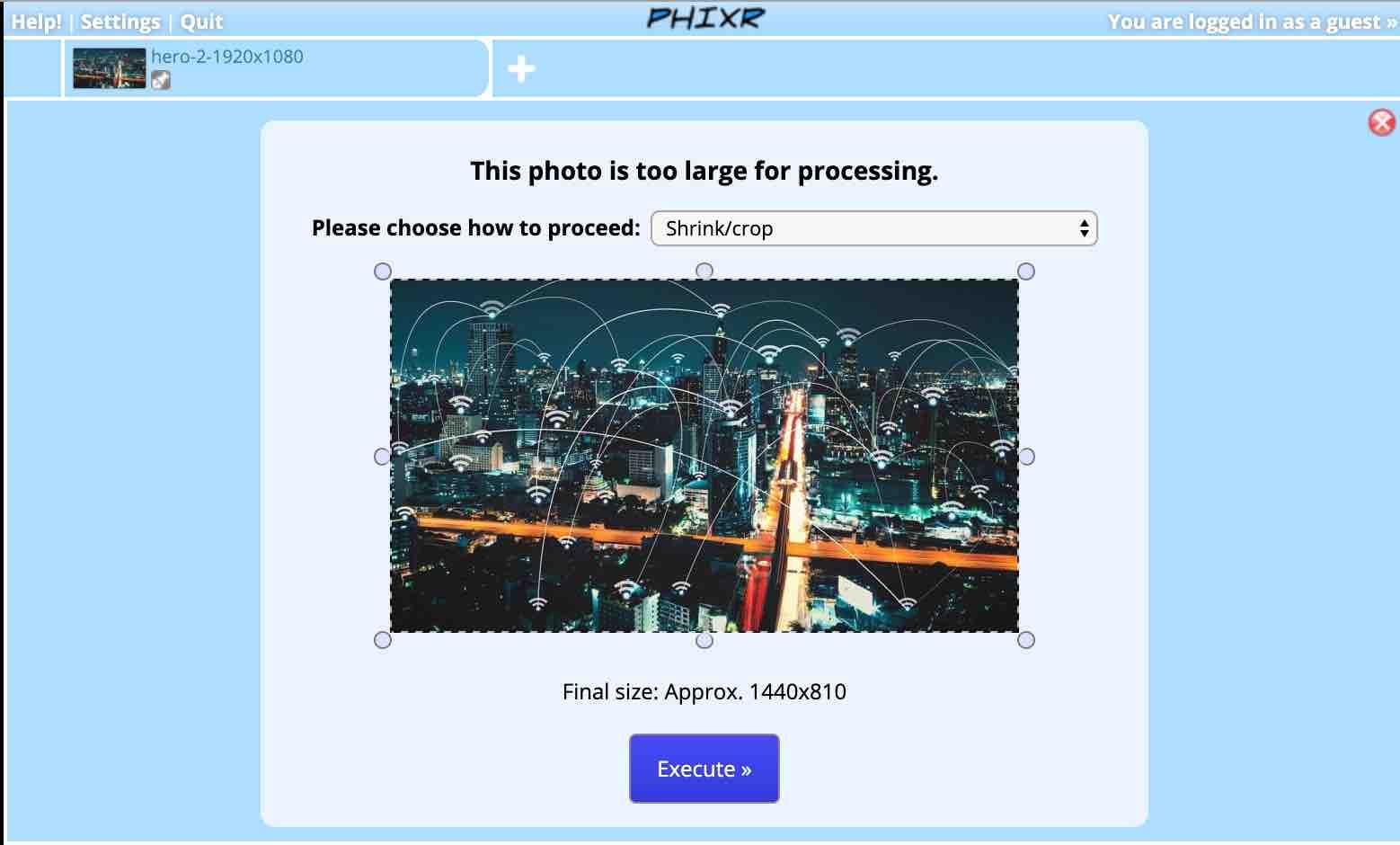 Despite a somewhat poor interface, Phixr allows us to perform basic operations such as rotates, inversions, scaling, cropping, conversions to black and white or sepia, but it also has advanced color controls, noise reduction, sharpness control or reduction of red eyes, focus masks, photo georeferencing… Very interesting.
The best :
Many possibilities.

You can find most of the adjustment options that you normally use.
The worst :
Completely ugly interface, does not do justice to the benefits of the application.

Does not support layers.
7.

PicMonkey
PicMonkey is an excellent tool if your idea is to design rather than edit. The design options are spectacular and endless, however few are available in the free version.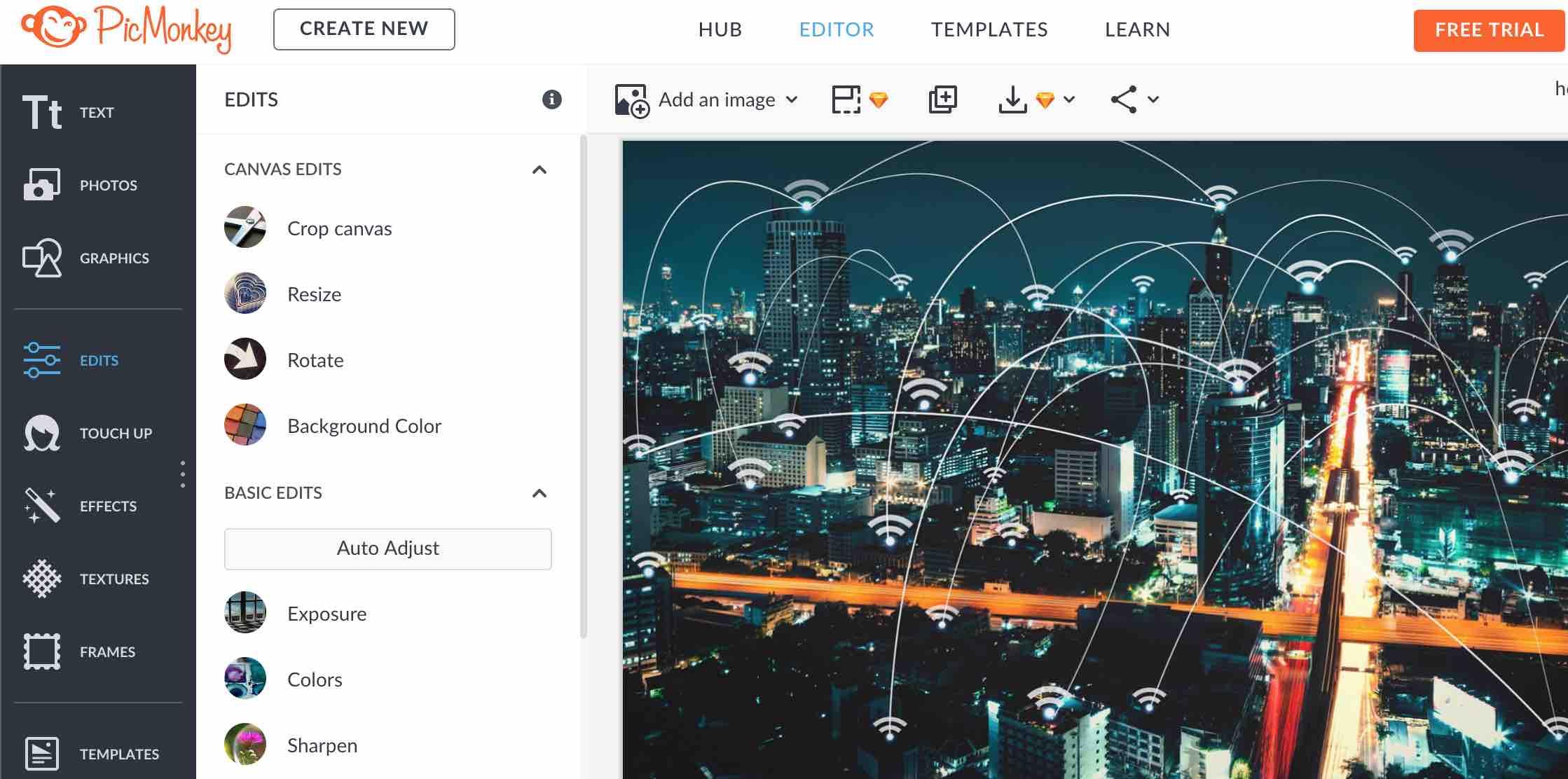 The best of PicMonkey :
Allows the use of layers in a simple and orderly manner in a separate window.

They allow you to try the premium option for free for 7 days.

You can save the edited files with their respective layers online for reissue in the future.

It is more focused on retouching and applying effects than editing.
The worst of PicMonkey :
Editing options (as such) are very limited.

There are few free effects, filters or stickers.

Registration is required to export the final image.
Very simple photo editor with yet very powerful tools. You will be able to touch basic settings to merge photos to achieve HDR processing , through the use of special effects, stickers, frames, touch-up brushes …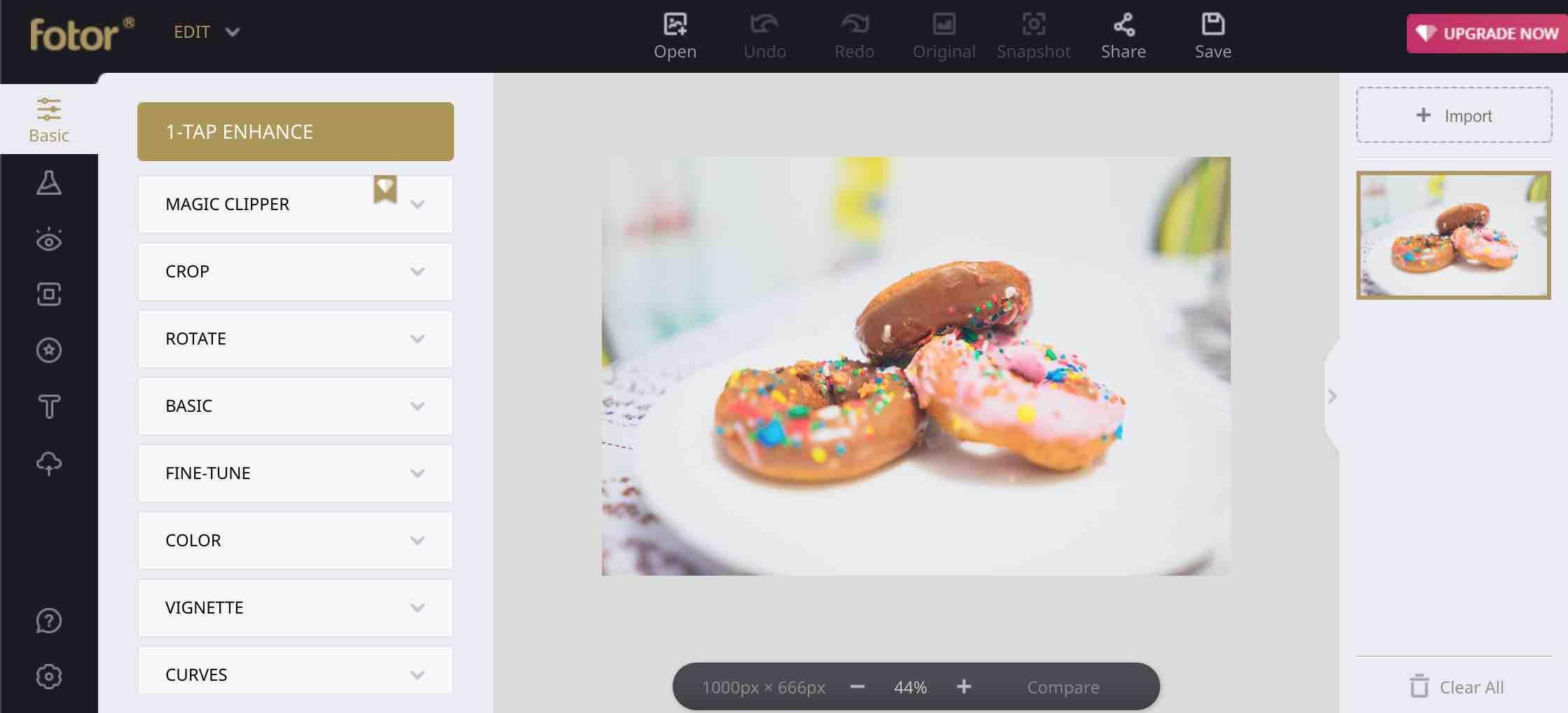 The best :
Powerful photo editing with a very careful interface.

HDR photo blending capability.

Free online photo collage, editing or design.

In Design there are templates to adapt the images to the aspect ratios required for Social Networks (cover photos, ads, infographics).
The worst :
Does not support the use of layers.

Adjustment options may be sparse for more extensive work.

Many settings let you preview them with a watermark but they are only available for a fee.

Otherwise, it does what it says. It is a great photo editing page.
iPiccy is a very efficient and useful editor for people who want to start editing . It is very complete, although when it comes to exporting it is very limited in terms of quality and formats.
The best of iPiccy :
You have the option to Edit, Collage or Design.

Includes a multitude of applicable effects and filters, all free.

There is a section with various tools just for portrait retouching.

It allows the use of several layers in a simple way.

It is ideal for beginners in the world of photo editing.
The worst of iPiccy :
In order to activate the full screen you must register.

The ads that appear distract attention.

You can only save the image in .jpeg or .png and the quality is a bit limited.
---
If you like the content, we would appreciate your support by buying us a coffee. Thank you so much for your visit and support.