By Brijesh Vadukiya – Marketing as a function has been undergoing a drastic transformation for the last couple of decades. Penetration of smartphones, wide access to the Internet, the ubiquity of modern technology, and connected devices, marketing is no longerrestricted to geographical areas. Moreover, marketing keeps changing since the usage of social media and the internet is growing.
Almost a couple of decades ago, businesses had used flyer design templates, brochures, posters, billboards, and word-of-mouth techniques to promote their products and services. And today, you can imagine what brands do. Brands have become reliant on various online techniques such as social media, paid advertising, email, and many more to promote their business.
Indeed, businesses have started using the above said emerging marketing techniques to grab user's attention but among them why social media is prevalent. However, marketers often hold a critical debate about why social media creates a huge impact on conversion rate?
Well, the answer lies in this figure. The latest stats show that there are 3.78 billion social media users across the globe in 2021- it equates to 48% of the global population. Social media continues to grow in popularity; this is why it has become a "sweet spot" for brand owners to promote their products.
The number of online users now in billions, so it makes sense for brands to leverage social media channels.
Read: Social Media marketing tips for Promoting your Business in 2021
Jaw-dropping Social Media Statistics for Businesses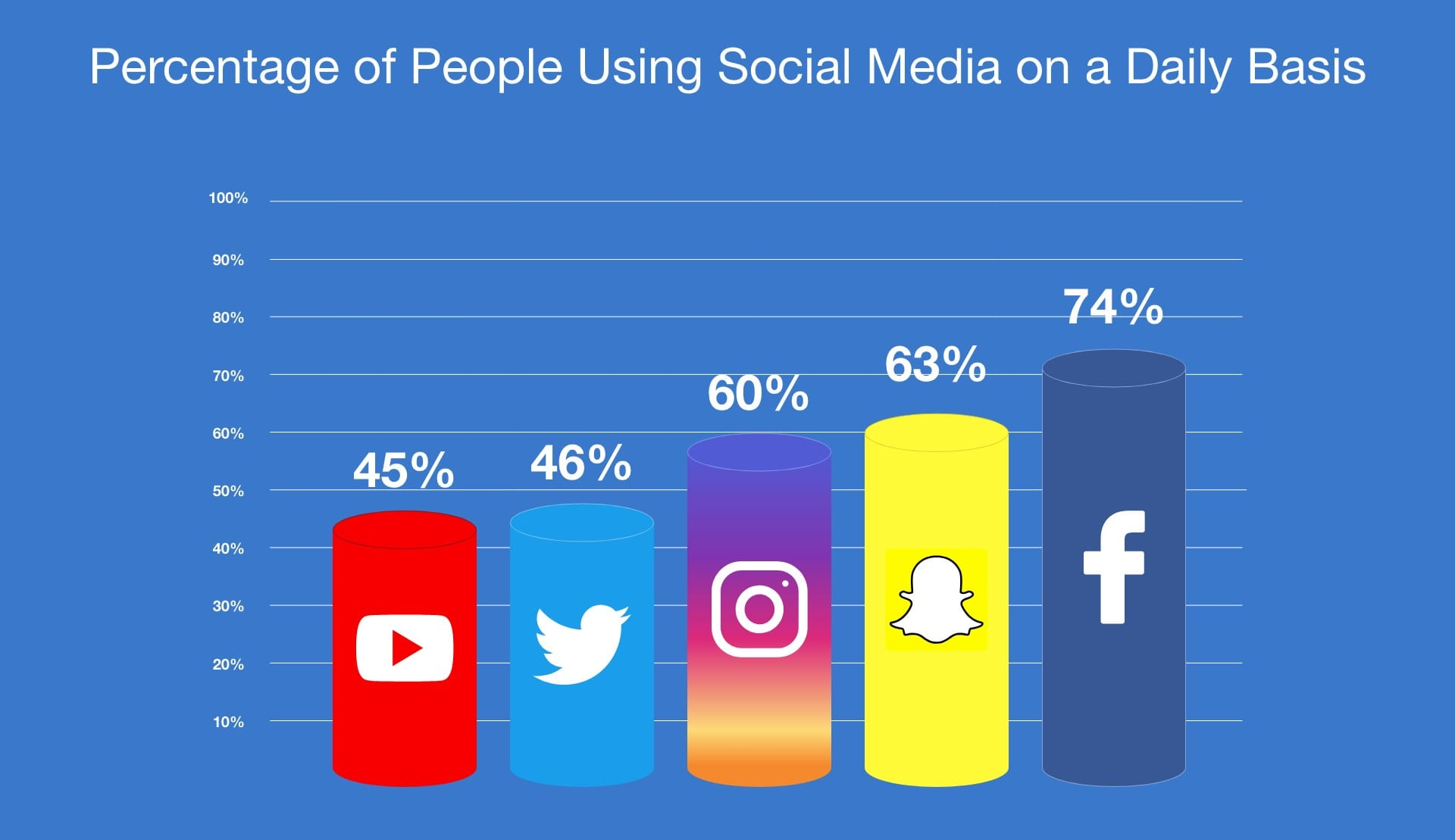 Source: Pew Research Center
Social media marketing has become a premier destination for brands to promote products and services. There are many statistics about social media floating across the Internet, but it has become clear that social media has changed the way businesses and brands connect with their customers.
Having three billion active users on social media, it's no passing trend. So take the initiative, create a profile and start engaging with your customers. In today's world, if you fail to harness the power of social media marketing, you could lose potential customers and a huge chunk of revenue.
Read: 3 Tips on How to Strengthen Your Brand in 2022
Furthermore, previously brands were only using social media to post content and communicate with customers. But now it is beyond that. You might have observed how the doorstep food and grocery delivery market has been skyrocketing amid the pandemic.
Keeping in mind this, Facebook has launched a new feature, "order now" and making it easier for customers to order products from the Facebook app. On the other hand, retailers will receive the order in their grocery delivery app; this is how social media improves the customer experience in multiple ways.
Read: Guide to Social Media for Small Businesses
Here are several social media statistics that give you better insight into why social media marketing will dominate the world of marketing in the coming years.
Read: How to Enhance Your Marketing ROI with 3D Animation
The above statistics look appealing. Irrespective of business size and type, everyone uses social media marketing to bring new customers. Further, social media is cost-effective than other forms of marketing and allows brands to reach customers in a most personalized way.
How Social Media Marketing Help Business Thrive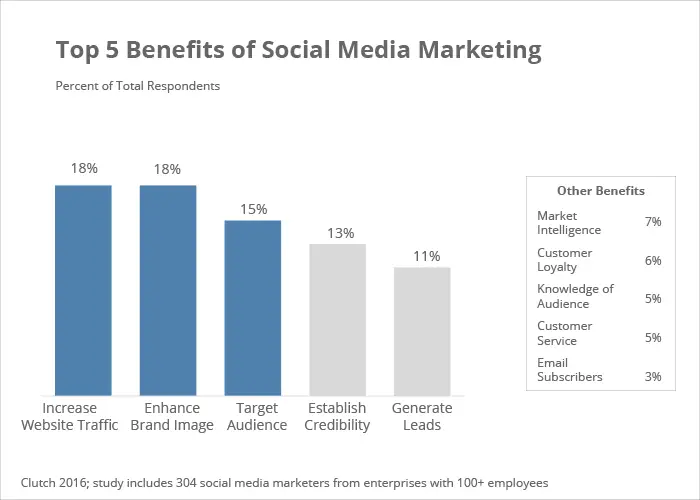 Source: Clutch
Popular social media channels like Facebook, Instagram, Twitter, etc., have their reach spread worldwide like fire. As a result, brands use these platforms to reach out to their target audience at a cost-effective rate. Further, brands have realized that their users are "online" and spending a considerable chunk of their time on various social media platforms.
Read: Boosting E-commerce Sales with Social Media Templates
So, without any further fuss, let's discuss what advantages social media marketing offers to businesses.
Cost-effective and Time Saving
No doubt, there are plenty of online and offline marketing strategies, but the beauty of social media is that it is cost-effective and takes less time to spread words about your brands globally. In addition, since everyone can create a business profile on social media for free, it is a cost-effective way to promote your brand. Finally, social media marketing allows you to get a higher return on investment from content marketing to communicating with customers to run paid campaigns.
Enhance Brand Awareness
Half of the population worldwide uses social media every day, so it makes sense for your business to be there where your customers are. Over 60% of Instagram users admitted that they find new products on this platform and purchase. Hence, more and more brands are using various Instagram tools to grow followers.
Improves Web Traffic
Social media often grows your website's traffic; by posting informative and quality content on social media, you are encouraging more people to visit your website and learn more about your products. The more engaging and high-quality content you post, the more traffic you can drive and the more lead generation opportunities you will get.
Engagement with Your Customers
Social media platforms are the ultimate way to engage and communicate with customers. The more you engage with customers, the more chances they will land on your sales funnel. Set up two-way communication with your customers and assist them whenever they need you. Prompt reply, effective communication is the key to win customers' hearts and build your brand image.
Read: How Can Social Media Help Develop a Relationship With Customers
Conquer Conventional Methods of Marketing
Traditional marketing methods were also popular but had limitations as they were time-consuming and did not allow brand owners to expand their reach. Social media presence helps businesses to quickly amplify their business reach across the globe. In addition, social media platforms make business more accessible and allow existing customers to be better engaged with their brand.
How to Use Social Media for Business
Social media marketing has the potential to offer a great return to brands while spending less. Hence, social media marketing strategies require solid planning and execution to develop a brand personality. Here we have come up with best practices and tips to help you make the most out of social media.
Have a goal

Post consistently

Be where the customers are

Add value

Be engaging

Be active

Be careful with captions and hashtags

Optimize regularly
Now you can imagine easily; the social media best practices vary from business to business; all you need to do is curate the best that can help you build a customer base and grow brand awareness.
Get Social Today to Reap Benefits
Today, businesses need a strong social media presence if they want to survive. It does not matter whether you are running a small mom-and-pop store, medium scale business, or large scale corporation; social media is an essential part of your business activity as it can
Connect with customers

Increase brand awareness

Generate leads

Boost sales

Build brand persona
Having three billion active users on social media, it's no passing trend. So take the initiative, create a profile and start engaging with your customers. In today's world, if you fail to harness the power of social media marketing, you could lose potential customers and a huge chunk of revenue.
Read: 7 Must Have Social Media Tools In 2021 
Create Lasting Relations with Customers on Social Media
From the above statistics and advantages, you might have realized social media beats out other marketing methods. If you want to be in touch with your customers, social media is the place you should be. In a nutshell, we can conclude that social media marketing is a gateway to the digital world that offers numerous benefits.
Brijesh Vadukiya
Brijesh is the tech activist, blogger, and internet marketing officer of Elluminati Inc for more than three years. My major concern is to educate people who are interested in technology. I am fond of writing useful and informative content that helps brands to grow business.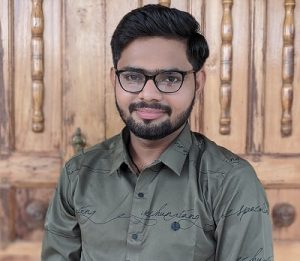 ---
If you like the content, we would appreciate your support by buying us a coffee. Thank you so much for your visit and support.