3D animation is a creative way of attracting new customers. It also enables you to engage with your existing audience and increase your brand's online presence.
3D marketing helps you to advertise your company without spending a lot of money. In fact, animated content is cost effective, an aspect that your marketing department will love.
3D animation experts at Animation studios Los Angeles can help you bring to life anything that your mind conceives about your products. This makes 3D animation the most versatile means of communication. Thus, you can be sure that animation is a good call if you want to create powerful, informative, and beautiful marketing strategies.
ReaD: Best Free Graphic Design software for Linux
How 3D Animation Boosts Marketing Efforts
Before 3D animation came into being, companies with intangible services used to twiddle their thumbs. They always thought of ways of bringing their customers to their brands and products. Today, however, the global 3D animation market is estimated to reach $51.03 billion by 2030.
Read below as we tell you how 3D animation can improve your marketing efforts.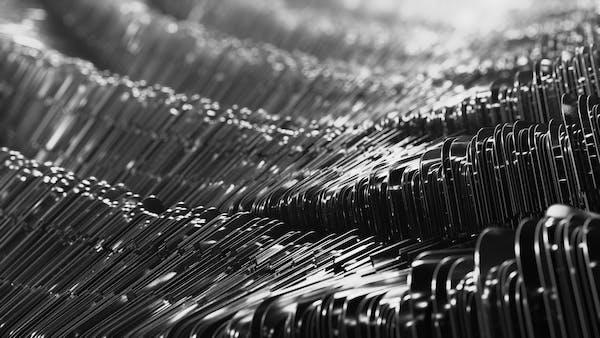 Source: Pexels
Brand Animation
Brand animation is a short animation that helps companies in showing their audience what they are all about. It goes beyond explaining in words and text and includes the use of visuals and music to inspire emotional reactions.
In less than a minute, a brand animation should remind customers of all the things they can get from your store, for instance. It should remind them that the chosen mode of payment is secure. The flow of the items in the animation video should make the viewer feel that the buying process will be smooth and seamless.
Read: 3 Tips on How to Strengthen Your Brand in 2022
A brand animation can live on your website home page. You can also use it as a feature of client presentations. Brand animations are helpful whenever you want the audience to know more about your company, including your line of products.
Micro-Animation
These are small, functional animations on a brand's website. They are used to guide the user with moving visual cues and are activated when you interact with an element on the page.
Facebook's like button is a good example of micro-animation. When you hover over the button or hold it down, a menu of animated faces and icons will appear. The icons allow you to convey amazement, laughter, or sadness.
Micro-animations in a web-design serve to show visitors the results of a desired action. This could be having a button morph into a contact form where one hovers the cursor over it. It's also useful in mobile design. That is in cases where space for images, buttons, and icons are scarce.
The use of micro-animation enables users to navigate your site. This way, they are able to get where they want to go much faster. It also keeps them engaged by making your site feel more interactive.
Use Sound Effects
The goal of video advertising is to keep the attention of the viewer. It's also supposed to increase viewing retention and convince them to use your products and brand. Thus, it's important that you include the appropriate sound effects and select the correct kind of music.
The 3D marketing firm you choose to work with must ensure that both visuals and audio are aligned and correspond to each other. Remember that a successful advert aims at getting the viewers entertained. It must also be able to keep them glued until the end, unconsciously.
That's why you need to have some sound effects, just like voice-overs, small parts of a song, or more original sound effects. These will make your video more interesting to watch.
Keep it Simple and Creative
Animated content is supposed to be informative and state facts. But it's also important that you keep it simple and creative when developing your website and logo. This serves to ensure that your brand's logo is memorable.
The 3D marketing firm must ensure that your video is entertaining. The 3D visualization marketing video must also be entertaining and have lots of information and details while maintaining originality.
There are a lot of online advertisements and as such, it's easy to become banal, ordinary, and similar to your competitor. If you're advertising sales, for instance, call tracking software.
Read: Can Social Media Amplify Brand Performance than Other Techniques
The 3D marketing firm should use animated characters making calls with graphs on the computer screen. To make it more creative, be sure to include a catchy voice-over as a reminder.
Depending on your target market, you can run an online survey. This will help you in developing unique statistics to help you create your advertisement. The survey will help you get some real-world feedback and statistics that haven't been shared before.
Animated Explainer
This animation technique by 3D marketing firms enables customers to understand the value of your product. It can, for instance, show them how to use a product feature, an animated explainer is usually made up of four parts:
The problem

The solution

How the solution works

A call-to-action
You can have an animated explainer used almost anywhere on a website, social media, or an email campaign. Keep in mind that the videos must speak directly to your audience and quickly. If you intend to post the explainer on a social media platform, it shouldn't be longer than a minute.
Read: Innovative Approaches to Improve Your Digital Marketing
Everyone Loves a Good GIF
A lot of companies are using GIFs to grab the attention of social media users. Some use them to show off their fun workplace culture. For marketing departments, however, animated GIFs are far vaster than recycling memes.
3D visualization marketing teams must consider creating motion graphics GIFs. It helps to announce a new product or a flash sale. Apart from being effective on social media, GIFs also help to draw people into an email or a blog post.
Creating a GIF is fairly simple and there are a lot of tools in the market to help you out. They include Photoshop, Giphy, and Boomerang for Instagram. Remember that GIFs should be quick and simple, otherwise, they will take too long to load on some platform.
Conclusion
Animation is a powerful tool that enables companies to tell their story. Companies can do this by using a brand video or by explaining a new product. You can also tell your story by creating a better user interface on your website. This will help achieve the ultimate goal; grab the audience's attention and keep them watching.
---
If you like the content, we would appreciate your support by buying us a coffee. Thank you so much for your visit and support.