Converting PDF to Word can be hectic without proper tools. There are a lot of converters present on the internet. This article will outline the best converter tool available.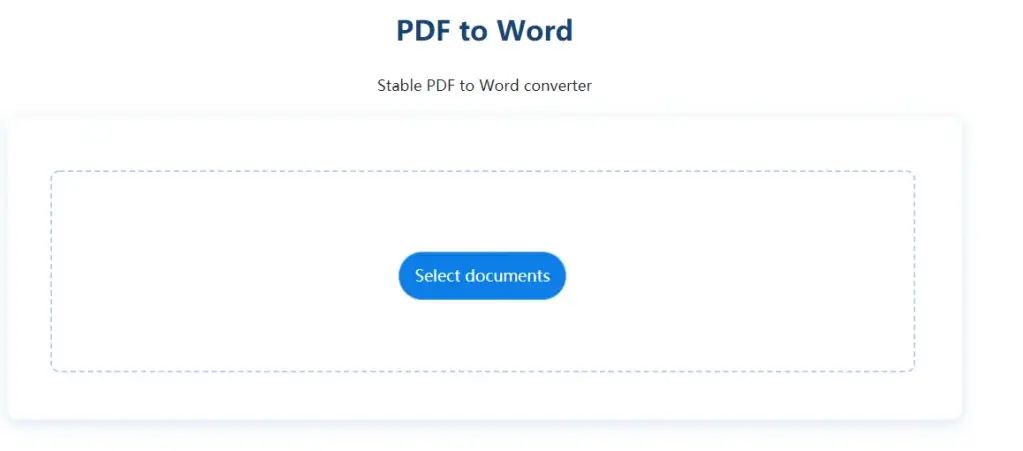 Many of us need to convert files from PDF to Word for one reason or another. There are a lot of tools available online which can do this. The question is, which are the best tools when it comes to speed, security, accuracy ? Below are some points which you can take into account before deciding on which online tool to use.
Read: How to merge or split PDF files on Linux
Part 1: The Easy, Fastest, and Best Tool
The PDF to Words converter tool is one of the easiest tools to convert your files. It is the fastest and the safest option out there. There is no need for complex computer knowledge to use it. People from all ages of life can use it without any hassle. You can convert files within a few clicks. The steps are as follows:
You need to select the required file. Then click on the convert button. The conversion will start. The progress bars keep you informed of the conversion status. After the conversion is successful, click on the download button. The converted file will start to download. You can store the file in the system itself. No one can access your file without your permission. If you want to convert more files, then click on the more button. 
This tool can also convert other file types like PDF to Excel and PDF to PPT. The converted files are virus and malware-free. This tool is 100% free and has no hidden charges. Other tools available online are not free and many have hidden charges as well. 
Read: How to edit Excel spreadsheets on Google Drive
Part 2: Output Quality and Security Concerns
This free PDF to Words converter online tool is very reliable. You can convert google Docs to PDF without losing formatting. It can also convert doc to PDF without changing the format. It can also convert PDF to PPT or vice versa. Converted files are of very high quality. If you convert your file from doc to PDF, the output is of very high resolution. Adding on this, the tools are very safe and secure. It is 256-bit SSL encrypted. You have all the controls on your documents and no one else can use them. It is also HTTPS protected which means no cookies or extra files would get installed on your system. 
One of the major points of choosing this tool is that you do not need to register for it. It does not ask for any type of Gmail or another login. Open the tool and it's good to go without any type of registration. It can run on any type of system that is macOS, Windows and even on smartphones. It works across all types of internet connections as well.
The tool is very powerful. It is multilingual. This means user can change the language of the tool according to their preference from the top right corner. It is free from ads and pop-ups. So, you need not worry about the malicious ads and pop-ups. Moreover, you need not fill in any type of captcha or human verification like other tools. It is very flexible and gives users' complete freedom.
This tool will help you in a short time as well as in the long run also. It is ideal to use it even if you want to convert a lot of files. This would help you in your business or day-to-day office work.
---
If you like the content, we would appreciate your support by buying us a coffee. Thank you so much for your visit and support.