Users have been encountering several problems with Windows 10 , regardless of whether they are users who have reached Windows 10 since the free update from Windows 7 or Windows 8 or if they have bought a new computer that already has this system version.
Although Microsoft has made numerous updates in order to solve some of these problems, there are other tools however that can make the problems found in Windows 10 be solved before the company itself launches an update that corrects them, such as errors in drivers, PC components that do not work correctly, the possibility of activating or deactivating hidden system features, recover functions from previous versions of Windows or block privacy settings, among others.
Read: How to password protect a folder in Windows 10
One of the problems that occur on Windows 10 computer is the failure of a driver of a hardware component such as printers, speakers, etc.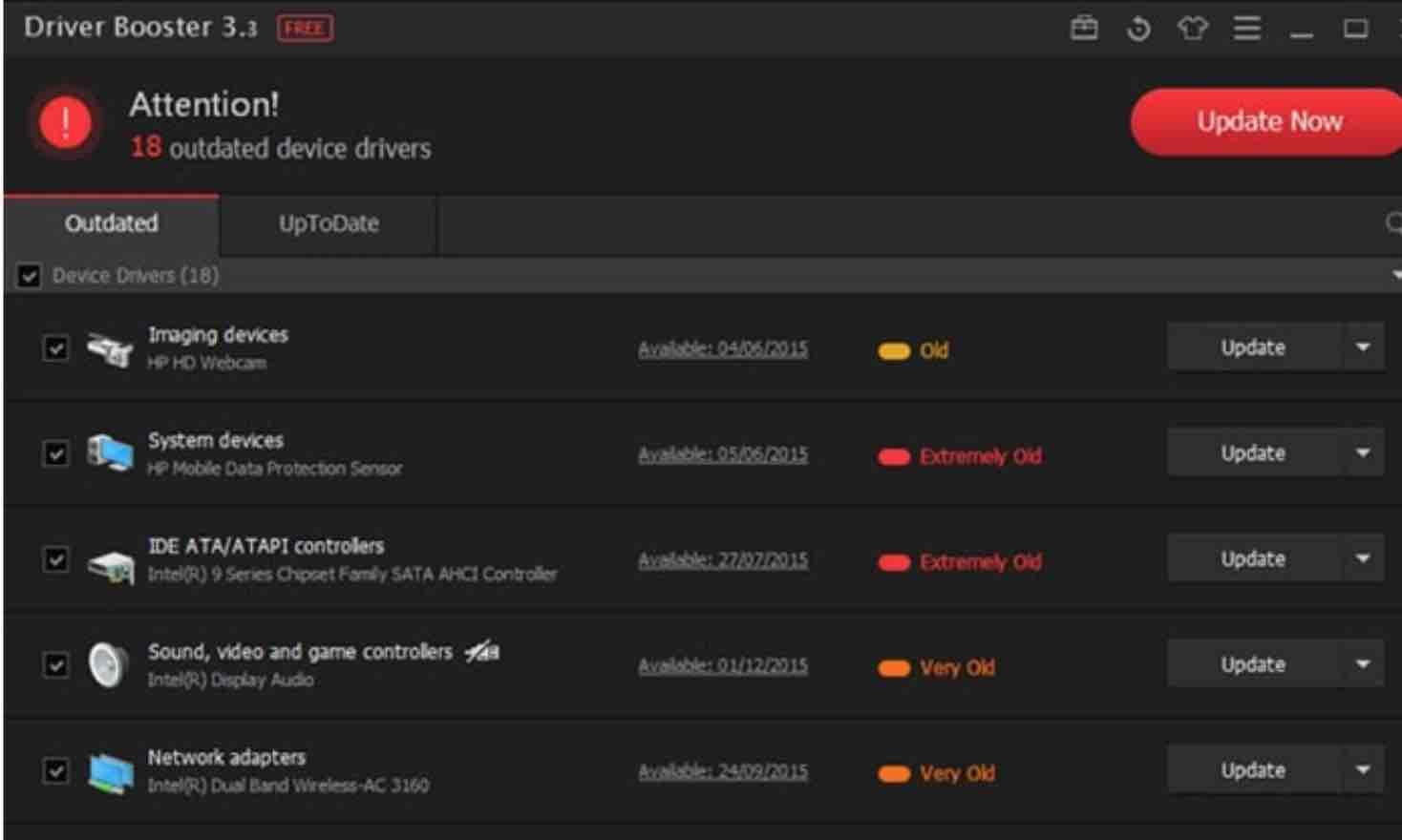 This may be due to not having the drivers updated, something that you can solve thanks to Driver Booster, since the program is responsible for updating all your drivers or drivers that are obsolete at once.
It is a free and portable program, that is, it does not require any type of installation. FixWin is divided into different sections where each one contains at least 10 solutions to the most frequent problems detected in the operating system.
Before executing any of the proposed solutions, it is recommended to perform a computer restore point, something that the tool itself allows. From then on, you can find solutions to your errors in the Windows 10 file explorer, system tools, problems with the task manager, registry editor or device manager.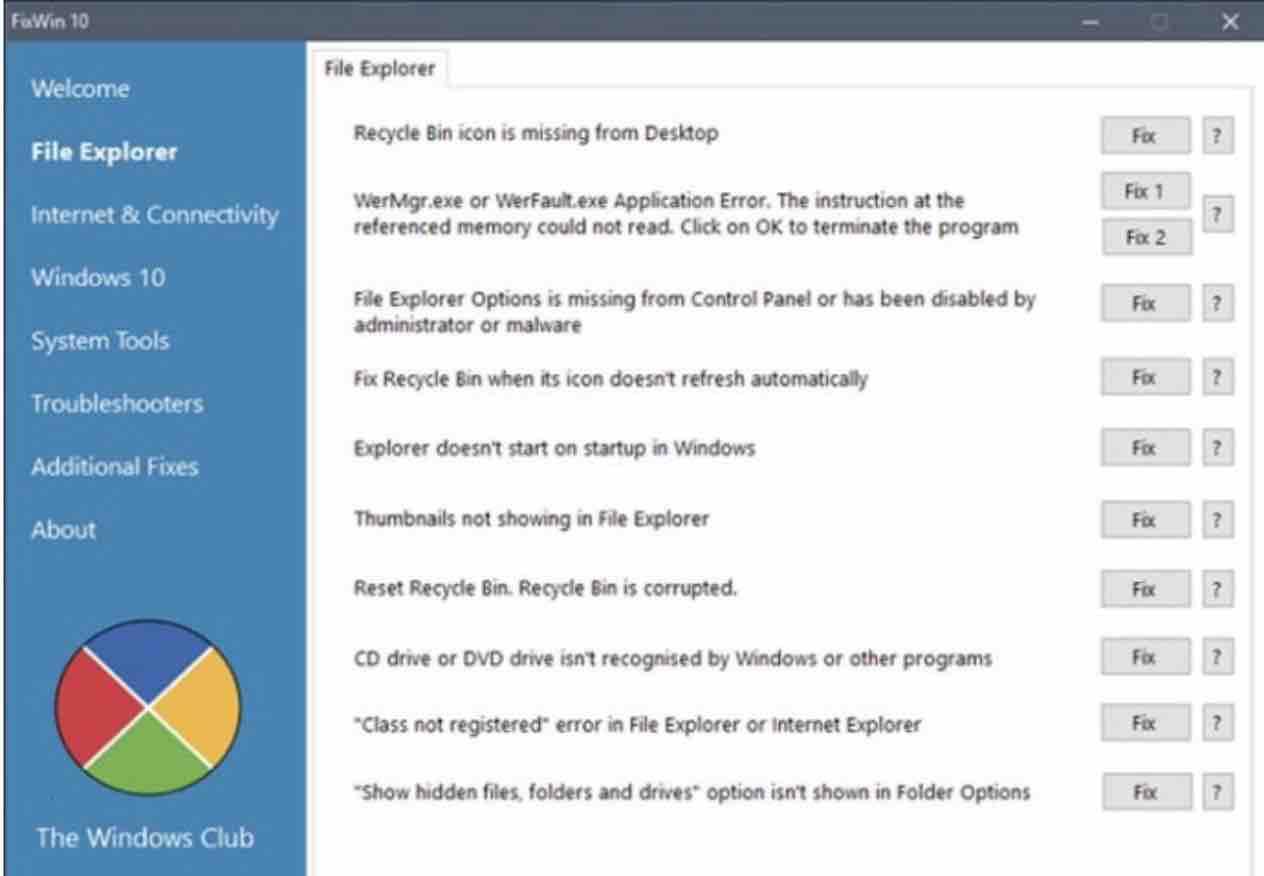 Credits: The Windows Club
Among all the options, you can also choose to try to solve typical WiFi connection problems with Windows 10, Windows 10 Update problems or Office programs.
Another tool developed by the same company as FixWin. Unlike FixWin 10, what Ultimate Windows Tweaker proposes is to allow to quickly activate, deactivate, use or show certain characteristics or functions of Windows.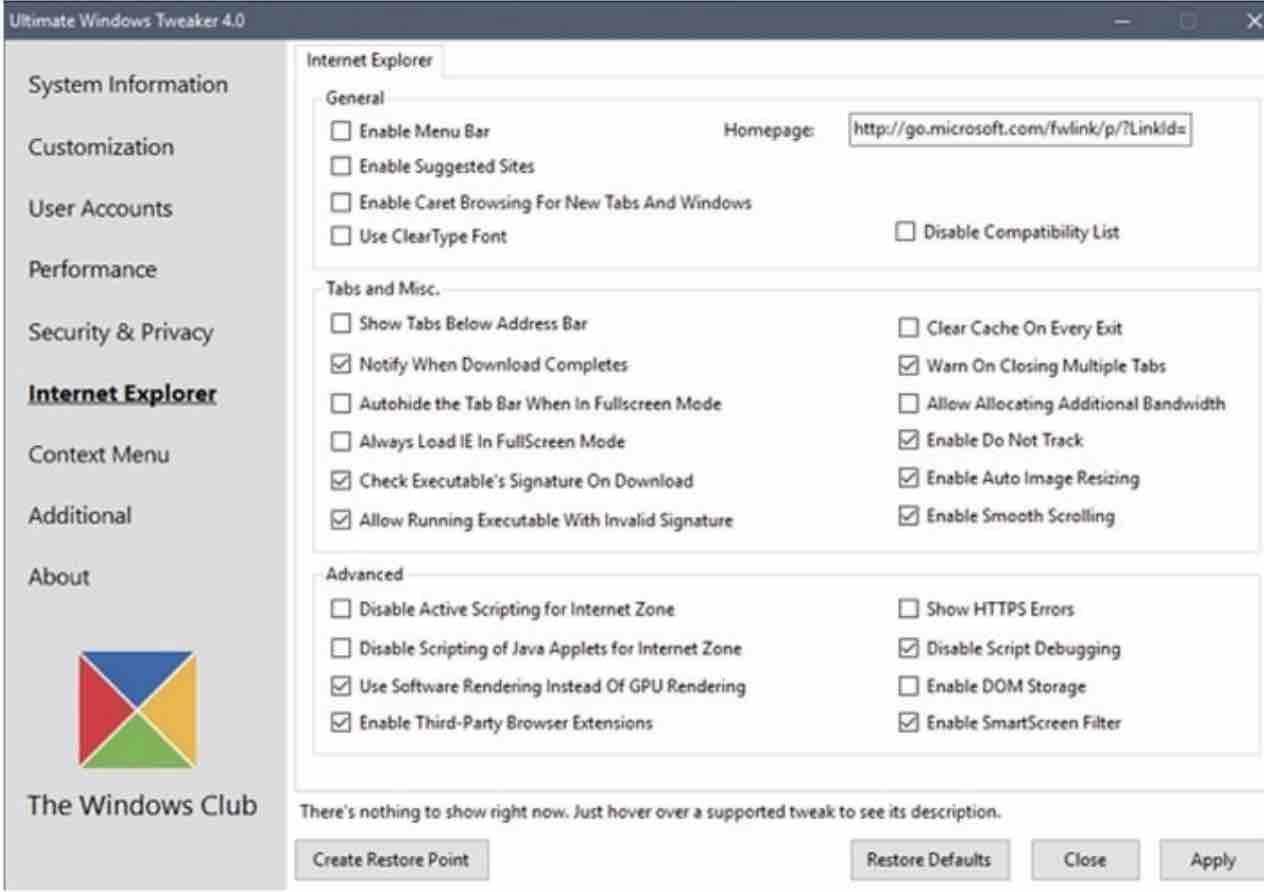 Credits: The Windows Club
In addition, from an additional section, it also allows you to recover some features of previous versions of Windows with a single click, such as the Windows 7 photo viewer.
Read: How to fix bluetooth problems in Windows 10
It has more than 200 Windows 10 settings that you can activate or deactivate with a Just click quickly without having to navigate through system settings.
Although the truth is that Windows 10 still has a way to go and improve, the vast majority of Windows 8 users have updated with their eyes closed to the latest version of the Microsoft operating system. However, Windows 7 users are the most reluctant to do so.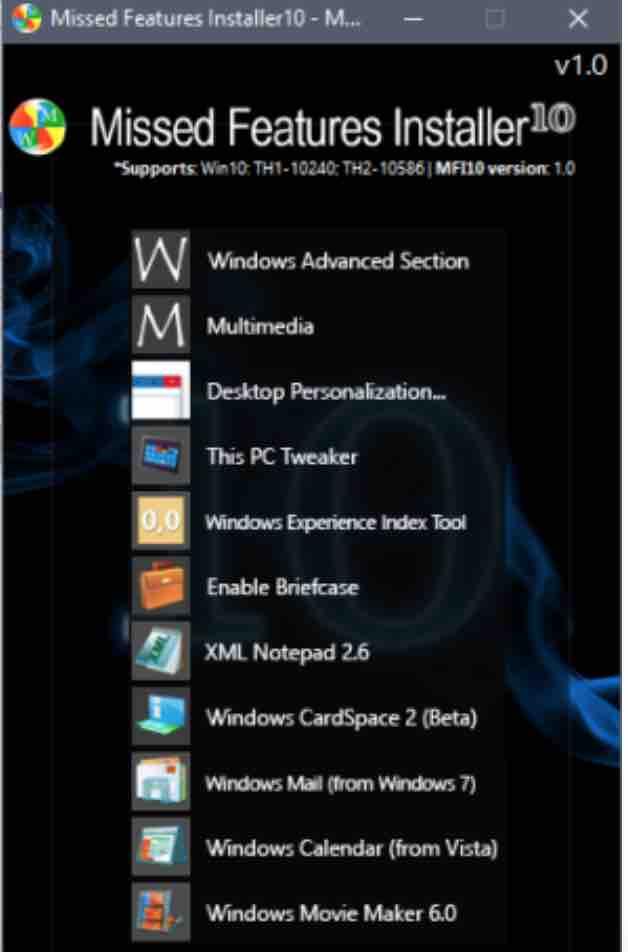 Well, with this tool, it is possible to recover some of the main characteristics of Windows 7 that were lost with Windows 10. Among the most outstanding features, it is possible to recover the Windows 7 start menu, the famous desktop gadgets, Windows Movie Maker or the Windows Experience Index tool.
Privacy in Windows 10 is something for which Microsoft has received a lot of criticism in the last years. But with O&O Shut Up 10 you will be able to configure a large number of privacy options to customize that feature to your liking in an easy way.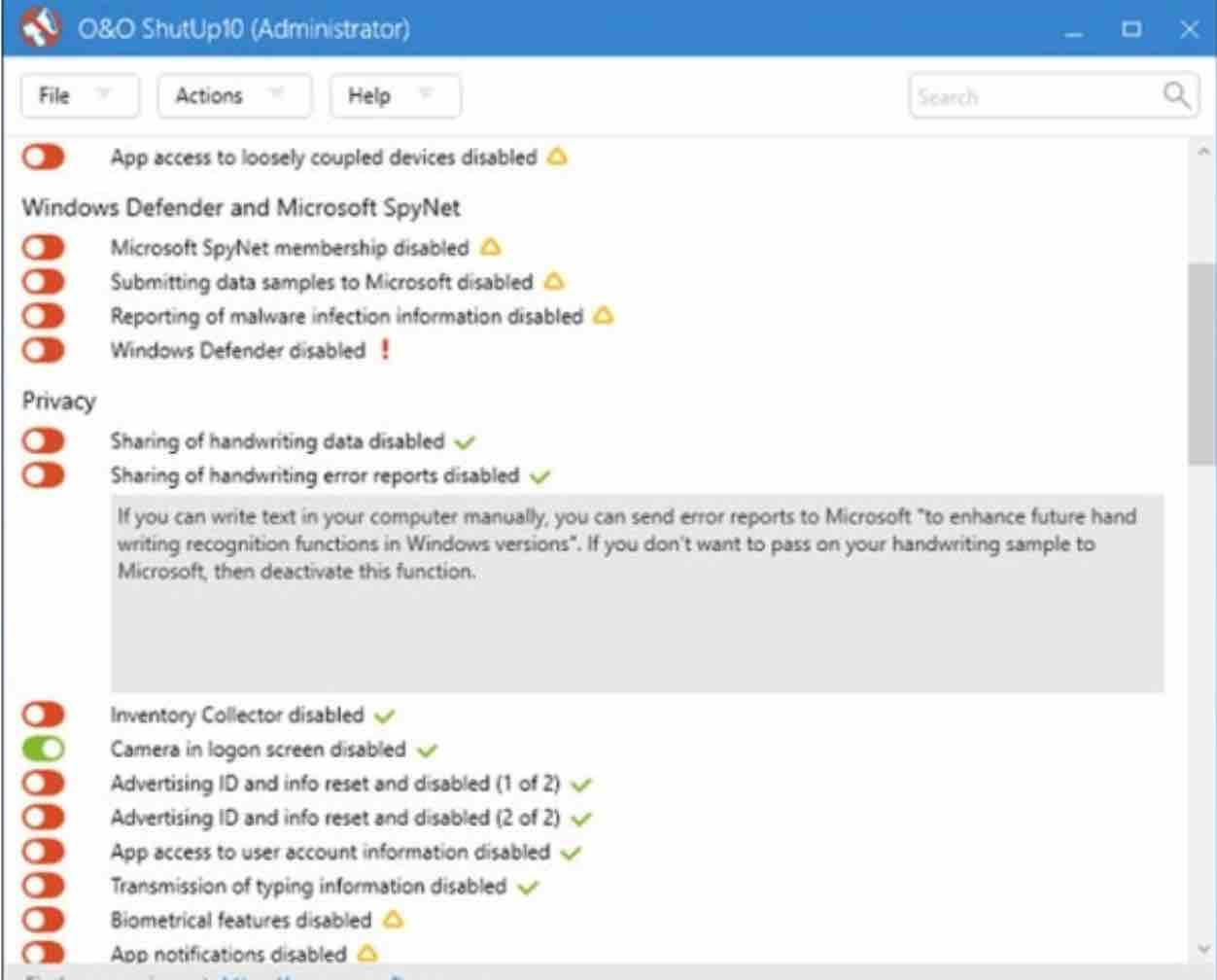 The program shows nine sections including Security, Privacy and Windows Update and where you will be able to configure a large number of details within each of them. In addition, you can find an explanation of what each one does so that you are not in the position of not knowing very well what you are doing when it comes to your security and privacy.
---
If you like the content, we would appreciate your support by buying us a coffee. Thank you so much for your visit and support.