Signal, the secure messaging service, already has a dedicated desktop application for Windows, MacOS and Linux, and in this tutorial, you will see how to install the Signal messenger on Linux via Flatpak.Signal app is an encrypted chat application for iOS and Android. An alternative to WhatsApp, Signal allows you to send messages to other people who use the service. It also enables you to create and participate in group conversations and make voice and video calls to other users. All chats are protected using end-to-end encryption. In addition, the codes in the app allow you to check the connection.
Read: Install Slack on Ubuntu 22.04: A Comprehensive Guide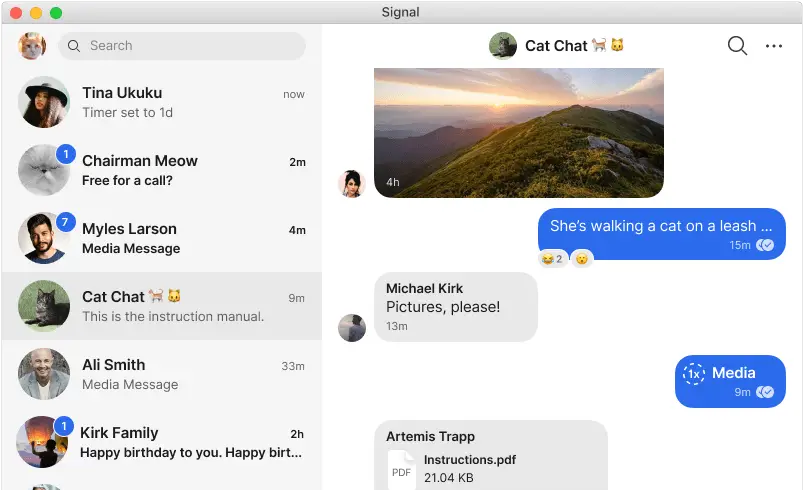 Signal messenger desktop
The service is not just for those who consciously want privacy and security, as Signal is a simple and easy to use alternative to other messaging services centered on mobile devices.
Until recently, the only way to continue encrypted chat from your phone to the desktop was by using an extension for the Google Chrome browser . This feature has been discontinued and replaced by a new program based on Electron, a multiplatform technology.
Read: Best messaging apps for iOS
The desktop version of the program has all the features of the Signal web App that it replaces, which means that you can quickly pick up and continue your private conversations on the desktop. It is also simple to use. You have a chat list on the left side of the screen. Click on a conversation and its contents will be displayed on the right.
The Signal desktop application allows you to:
Read and send messages

Send / set the timer for message disappearance

Change theme (includes dark theme)

Import groups and contacts

Check / verify the encryption keys

Reset a session.
Remember: you still need the mobile app
To use Signal, you must also install the Signal app on your Android or iOS device, as in WhatsApp, the services use your mobile number for authentication. So use one of the links below to install on your smartphone: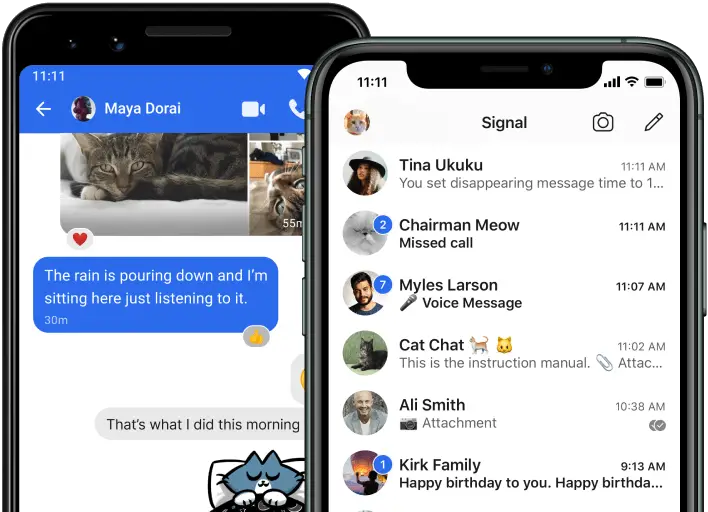 Install Signal on the App Store
Once the program is installed on your smartphone, you can go ahead and install the desktop version, using the procedure below.
Read: Best android messaging apps
Installation of Signal Messenger using Flatpak
To install Signal messenger on Linux via Flatpak you need to have support for this technology installed on your system. If not, proceed as shown below.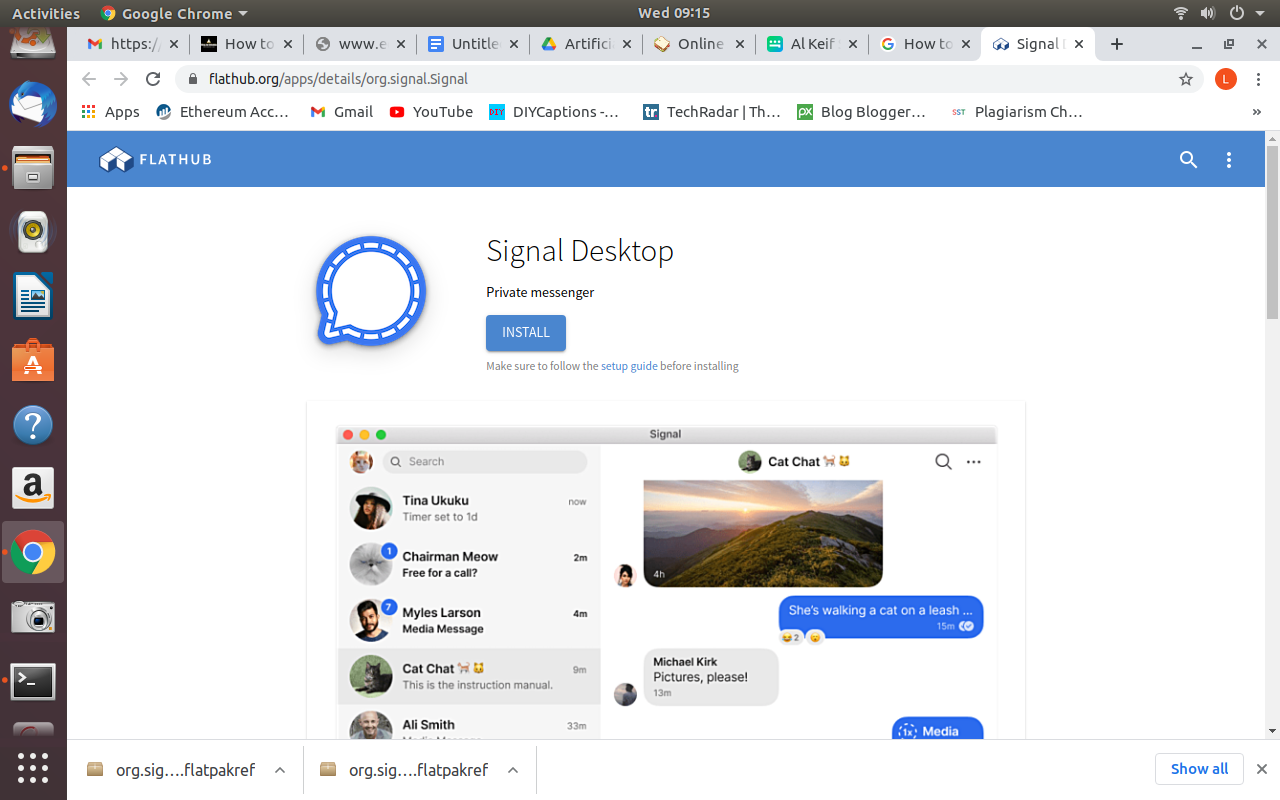 Step 1. Open a terminal
Step 2. Invoke the command below and be patient, as it can take few minutes :
flatpak install –from https://flathub.org/repo/appstream/org.signal.Signal.flatpakref
Step 3. To update Signal, run the command:
flatpak –user update org.signal.Signal
Read: Best International Calling Apps In 2023
Step 4. And if you need to uninstall the program, run the following command on the terminal:
flatpak –user uninstall org.signal.Signal
Or
flatpak uninstall org.signal.Signal
Now, when you want to start the program, type flatpak run org.signal.Signal in a terminal.
---
If you like the content, we would appreciate your support by buying us a coffee. Thank you so much for your visit and support.