If you have an iPhone, chances are you're always connected to the Internet, whether you're at home or on the go. Always-accessible Internet connectivity means that you can get rid of your provider's SMS and MMS services in favor of messaging applications that allow users to send messages, images and even videos for free over the Internet.
In this article we are going to talk about the most popular messaging applications that are available for iPhone and iPad.

It is one of the most complete and advanced options for sending SMS in a completely free way. In addition to supporting iOS devices, it also supports other operating systems. For starters, this service combines smartphone messaging with the great power of the Internet, in one place, since, with the app you can send chat messages, share files of all kinds, make voice calls and even video calls .
Taking into account that it also allows video chat that is text along with video but without emitting audio, this is innovative.
Among other features, the app is extremely popular and for this reason, it has more than 250 million registered users . It also has numerous stickers that allow you to express yourself better during your conversations face to face or with a group.
Read: How to install Signal Messenger on Linux via Flatpak
WhatsApp is one of the most popular iphone sms apps used by millions of people. Like most applications on this list, WhatsApp is also available on the main platforms, such as iOS, Android, Windows Phone, Blackberry and others, which means that regardless of the device your friends use, they will be able to download this application. One of the best WhatsApp features that make it better than others is that users can connect with family and friends through their mobile phone number. Also, you don't have to send add requests to users as anyone from your contact list will automatically appear on your WhatsApp list. You can send texts, share photos and videos and much more with this application. Whatsapp messaging is not available for iPod touch though.
Read:  Best android messaging apps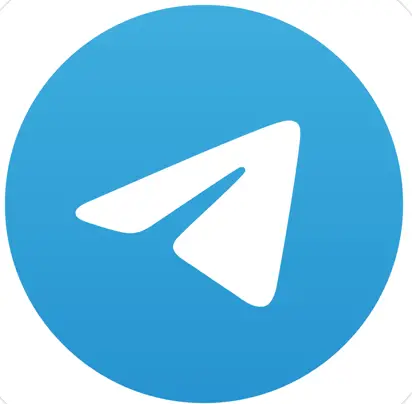 Telegram messaging app connects people from all over the world through a unique network of data centers . It is known to provide the best security, never giving third parties access to your data. When a user enables the "secret chat" function, messages can automatically self-destruct on all involved devices. In addition you will be able to establish an option for the self-destruction of your account within a specified time.
With Telegram you can easily synchronize messages on several devices at the same time . The application includes all the essential features, such as sending multimedia files, videos, documents of any kind (.DOC, .MP3, .ZIP, etc.) or configuring bots for specific tasks.
This cloud-based messenger uses end-to-end encryption, is free of charge and free of advertising. The operators also assure that Telegram will remain so in the future. Chats with friends and relatives are encrypted on request. When messaging an SMS, you can determine whether a message should self-destruct. In addition, group conversations with up to 200,000 People can be created and files (for example videos) with a size of up to 1.5 GB can be shared with friends.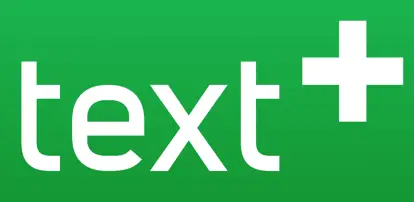 Another ideal alternative to send free and totally unlimited SMS and MMS is textPlus, which has a completely simple and easy-to-use platform which makes it one of the most preferred apps by many users to communicate via text message from their iPhone or iPad.
Additionally, it allows making phone calls and if you wish, you can connect to a Wi-Fi network or through your data connection, to communicate with other users located in any country in the world.
In this sense, it also has the group chat function , in which participants can be added unlimitedly and even if you are connected to a 3G or 4G network, the application works perfectly with Wi-Fi .
Read: Snoopza App to Monitor Snapchat: A Review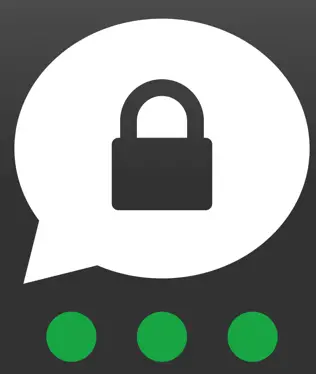 It's not that popular, but it has over a million downloads . Threema is one of the most reliable and secure ios messaging apps. Of course, the application is paid, it costs $ 2.99. It contains all the required features that are necessary to keep data out of government, corporations and hackers.
The app does not request an email id or phone number during registration. Instead, it provides a unique Threema ID. In addition to text messaging, Threema enables end-to-end encryption for voice calls, group chats, files, and even status messages. Messages sent from the application are immediately removed from the servers, once they are delivered.
The developers of the app rely primarily on security: everything should be encrypted and run on the server; encrypted in such a way that even the server operators themselves cannot decrypt the messages from the secure messenger.
Read: SyncMate Review: Professional digital data syncing
The Threema Messenger is developed in Switzerland and is based on fundamentally activated end-to-end encryption. Basically, with Threema it is possible to send text messages, pictures and videos, your own location and voice messages. Exchanging files (PDF, animated GIFs, DOC, ZIP etc.) and starting a group chat with up to 100 participants is also possible. Like a web client, a telephony function is now also available. In the settings it is possible to switch a "read" status for messages on or off. Backups of chats are not created on the Threema servers.
When desired, users of Threema can do without a link to a cell phone number or an email address and connect to the app using a randomly generated Threema ID when registering. Contacts are identified by scanning a QR code or comparing a fingerprint. A color code represents every contact at Threema as more or less secure. Red means that the intended contact may not be communicated. The color code orange indicates that the chat contact was also found in the address book, but has not yet been identified using a QR code or fingerprint. With a green color code, however, the contact has already been clearly identified. Threema can also be used to chat anonymously.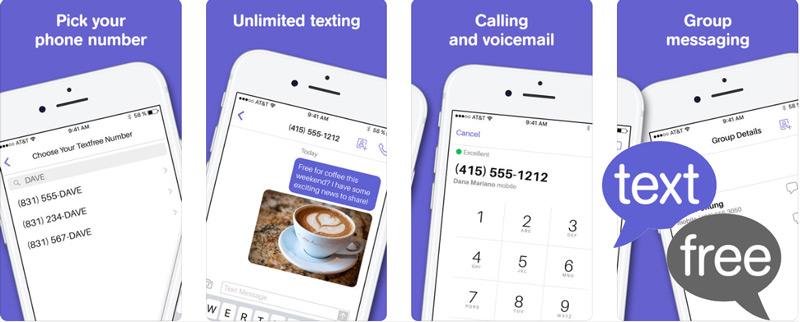 Available for iPhone and iPad, this yet is another great iphone messaging app that allows to send free, unlimited texts very easily and to transfer real MM image messages like an operator phone and without any complications .
Text Free has an option to share messages in a group which will simplify sending them to all your contacts . It also offer the possibility to create groups, leave groups, include participants and let everyone be part of a conversation .
It has a function to make free incoming calls and as for outgoing calls, they are inexpensive. In addition, it exhibits the ability to convert any device into a phone , so it manages to turn your iPad or iPod into a mobile and with that, send messages or make free calls and simply, also using a Wi-Fi connection.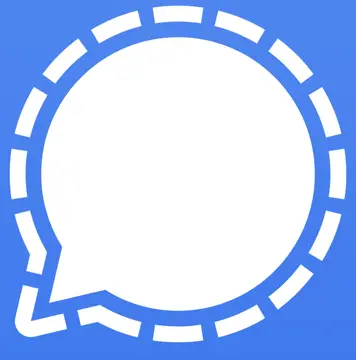 Signal became known, among other things, through the recommendation of Edward Snowden. ThIs app is characterized by its simplicity and secure communication.
Signal offers end-to-end encryption so that messages and calls via the app are tap-proof. Not only can smileys, stickers and doodle be sent to contacts, documents such as PDF and audio files or GIFs are also compatible. As with the other messengers, groups can also be created and voice messages sent. However, users must provide a phone number when registering.
Signal app download is available free of charge and is compatible with iOS . This secure messenger cannot be used on tablets.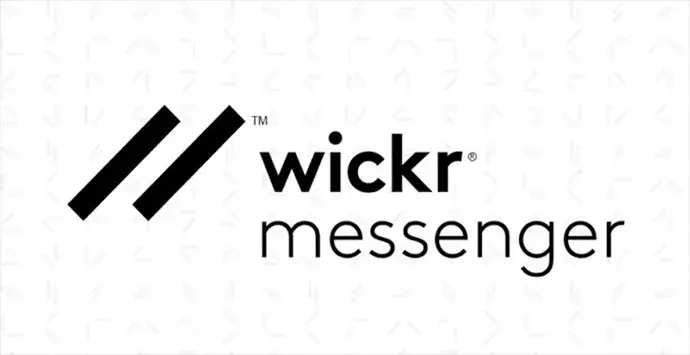 Wickr Me is another interesting encrypted messaging application for iOS. It encrypts all messages using advanced end-to-end encryption. You can send private, self-destructing messages, photos, videos and voice messages to other Wickr users.
The application has introduced a «Shredder» function that irreversibly deletes all chats and multimedia content shared from a device. You can even set the time at which the message will self-destroy. Wickr does not require a phone number or email address while registering, nor does it store any metadata associated with communication.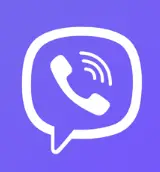 Viber messaging app allows iOS users to chat with each other, send pictures and locations and chat via the front camera via video feed. A desktop application is also available for download. According to its own information, Viber has more than a billion users worldwide, who can also start group chats with up to 250 participants. Deleting messages sent by mistake is also possible. With a "hidden chats" function, messages from certain chats can also be hidden.
Viber has its origins in Israel, but was taken over by the Japanese company Rakuten in 2014. The basic use between users of the messenger service is free of charge. Nothing has to be paid for voice calls or video calls.
In the past, the service was often criticized for being very liberal with user data. Consistent media reports said that the Japanese WhatsApp alternative stores a lot of data without informing the users. However, Viber is currently unable to read its users' data. Thanks to end-to-end encryption, this is no longer possible. The same applies to audio or video calls.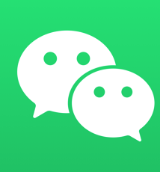 WeChat also offers a similar range of functions to WhatsApp and is very widespread on smartphones, especially in Asia. You can send text and voice messages, photos and videos and start a video chat with friends. In addition, the location can be shared and, with the help of the integrated payment function, it is even possible to order a taxi and meal locally or transfer money between two users.
Games can also be used via WeChat Messenger and there is the possibility to search for jobs or people nearby. Above all, the additional integrated functions have made WeChat successful in Asia.
The WeChat app is ad-free and available free of charge for iOS. The Chinese WhatsApp alternative can also be used online, for example on Windows and Mac, using a web client or software. All chats run in messaging via servers that are on Chinese land. Although the developer emphasizes that security is particularly important ("WeChat is the only messaging app certified by TRUSTe"), a certain amount of skepticism is still appropriate even with the secure messenger.
WeChat is developed and operated by Tencent, an Internet company from Shenzhen. By the way, WeChat is called Weixin there. The majority of the more than one billion users according to WeChat come from this region.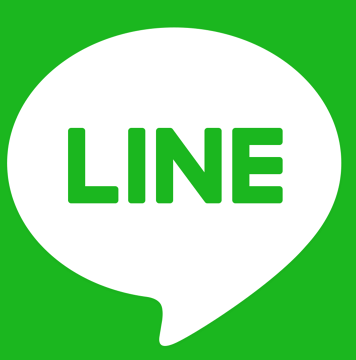 The WhatsApp alternative line, which is part of the Korean Naver Corporation, comes from Japan. Line is now even more widespread in South Korea than its direct competitor KakaoTalk. Line already had more than 700 million users worldwide back in 2015.
Line is available free of charge for iOS and as an additional application for Windows and Mac computers. In addition to messages, users can also send photo, video and audio files.
Furthermore, it is possible to make voice and video calls via Line Messenger. If you are a friend of group calls, you can connect up to 200 accounts in a conference call.
Line has been supporting end-to-end encryption in chats since 2015.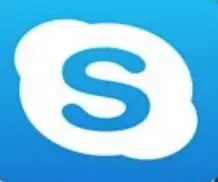 Skype, without doubt, is one of the most popular messaging apps worldwide that is used to send messages instantly and for free ; reason why it could not be missing from the list. Skype allows you to chat with any user, just by downloading the app on your iPhone or iPad and entering your phone number or email.
Additionally, it has options to create groups with an unlimited number of participants and, as well as most of the other options, it allows you to make calls and video conferences at no cost , that is, just by having an Internet connection on your device.
Skype allows you to express yourself in a more detailed and fun way by using the hundreds of emoticons and GIFs that the platform contains . In addition, it is necessary to highlight one of its most striking features which is the ability to make real calls to landline and mobile phone numbers anywhere in the world , at an acceptable cost, since it offers several types of plans for it.
All Skype calls are encrypted on the basis of P2P technology with the Advanced Encryption Standard (AES) in 256 bits.
Skype was one of the first programs to popularize voice and video calls based on a Voice over IP connection. While voice calls among Skype users are free, calls to international fixed and mobile networks are subject to different rates per minute as mentioned above. With more than 300 million users, many of them in Western Europe and the USA , Skype quickly became interesting for large corporations and was taken over by Microsoft in 2011 .
Facebook Messenger works similarly to WhatsApp; even without a Facebook account only using the name and phone number. The app can be used to send messages to other app users or Facebook users on smartphones and tablets, conduct group conversations and share photos. Free calls are also possible with an active data connection. Group video calls are also possible in Facebook Messenger.
Facebook Messenger is free for iOS . A web client is also available for use online – completely detached from the Facebook user interface. However, there is always a real name requirement, which excludes anonymous use. Upon request, all chats in Facebook Messenger can be provided with end-to-end encryption.
---
If you like the content, we would appreciate your support by buying us a coffee. Thank you so much for your visit and support.