More and more employers are discovering the many and varied benefits of offering remote working solutions to employees. This might mean that, as a manager, you need to help your team utilise the tools you're providing them with in the right way. Microsoft Teams may well be one of those tools, and if that's the case, you'll need to ensure everyone using it is on the same page and can make the most of the system in their remote work environment. With that in mind, read on for some helpful tips on how to do just that.
Record Meetings 
A great feature of Microsoft Teams is the ability to record online meetings and conferences. The recording of the meeting has two purposes: first, it can be listened to later if you need a refresher on what was discussed during the meeting, and second, it eliminates the need for taking notes during the meeting. 
In this way, no one would have to worry about being distracted throughout the meeting. It also helps to eliminate mistakes and boost confidence in remote workers who might otherwise feel as though they are out of the loop in many respects. Powering Microsoft Teams Telephony can make all the difference.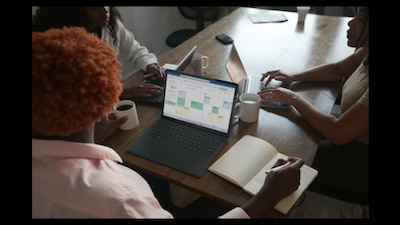 Read: Best tips to maximize Teamwork
Better Organisation 
It's likely that you and the other members of your team collaborate on numerous tasks. Since you are working apart and can't check in with one another as much as you might in an office environment, you'll need to make sure everyone is kept up to date on the progress of the project through careful planning and communication.
Using channels to organize communication within teams (and within Teams) is highly recommended. Make sure your team's communications are organized by topic by making appropriate channels for them. It will facilitate a more streamlined search for relevant data by all members of your team.
Blur The Background 
When doing online conferences, the blurring of the background is an additional useful feature. While most telecommuters work from the comfort of their own homes, it's not uncommon for impromptu meetings to be held in more public spaces like airports or train stations.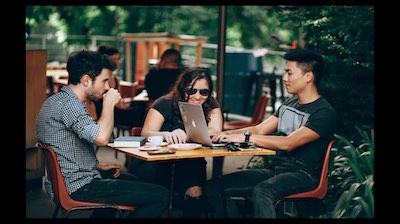 Microsoft has developed a function that minimises distractions in meetings by blurring the motion behind the participants. When working from home, this function is very useful for keeping your privacy intact by masking your surroundings. 
Read: Best International Calling Apps In 2023
Screen Sharing 
Working on a collaborative project is much harder when you are not in the same room as someone else, but Microsoft Teams can help with this because it includes the helpful feature of screen share to address the issue of remote work.
Using the screen sharing function is a lot like having a face-to-face meeting, so you can show off your work to your co-workers. Both the full desktop and a selected screen can be shared. In this way, your projects can become collaborative efforts no matter where each team member is based. 
Read: Best 14 Teamviewer alternatives for Linux/Ubuntu
Use Teams to Have Fun 
The isolation of working remotely can be mitigated by scheduling regular virtual team meetings. The Microsoft Whiteboard software can be employed to host brainstorming sessions, and regular virtual coffee breaks can be used to check in with co-workers.
Read: How To Ensure Your Webcast Platform Is User-Friendly
Promote lightheartedness by setting up virtual quizzes and competitions. Inject some joy and originality into your daily conversations by using GIFs and emoticons. All of this can help make remote working a more enjoyable process. 
---
If you like the content, we would appreciate your support by buying us a coffee. Thank you so much for your visit and support.