As we enter 2021, it's the perfect time to look at the crystal ball and try to foretell what lies ahead for the healthcare industry. Until this moment, the healthcare industry has gone through numerous changes concerning technologies, regulations, and automation.

Many new concepts surfaced on the floor, such as interoperability (FHIR), remote care, artificial intelligence, augmented reality, machine learning, the internet of things, robots, and the list keeps on growing each day.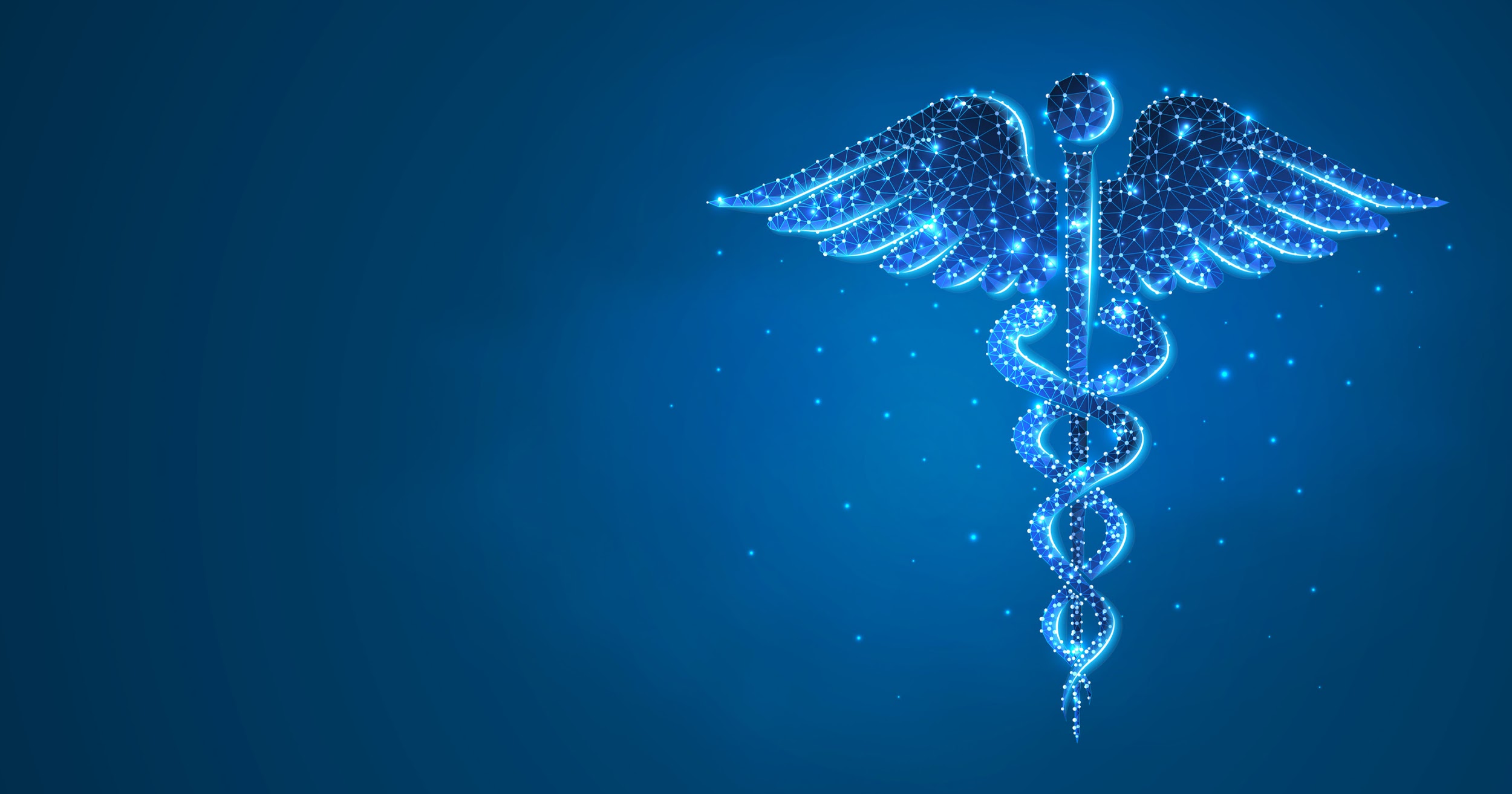 Photo from ECG Management Consultants
Brand new standards have evolved, making patient-data interchangeability possible and helping physicians and other providers significantly. Additionally, as the Covid-19 pandemic continues to affect all industries and sectors, the Center of Medical Services is pushing new healthcare providers' regulations for providing remote value-based care to patients.
Read: Best medical billing software for home businesses
Overall, the fast-moving and ever-changing healthcare industry is at a point where many tech trends will emerge, and healthcare providers will have to adapt to continue their medical practice successfully. Here are the top five tech healthcare industry trends for the year 2021.
Interoperability
We are assuming that interoperability or FHIR will finally take a significant step forward regarding vendor acceptance, government policies, and strategic focus by healthcare IT buyers during the next year. Still, what is FHIR, and how does it affect the healthcare industry?
FHIR refers to Fast Healthcare Interoperability Resources, and it's an interoperability standard for the seamless electronic exchange of healthcare information. This standard aims to simplify how information is put into practice without sacrificing its integrity. It can be utilized in conjunction with other existing standards or as a stand-alone data exchange standard.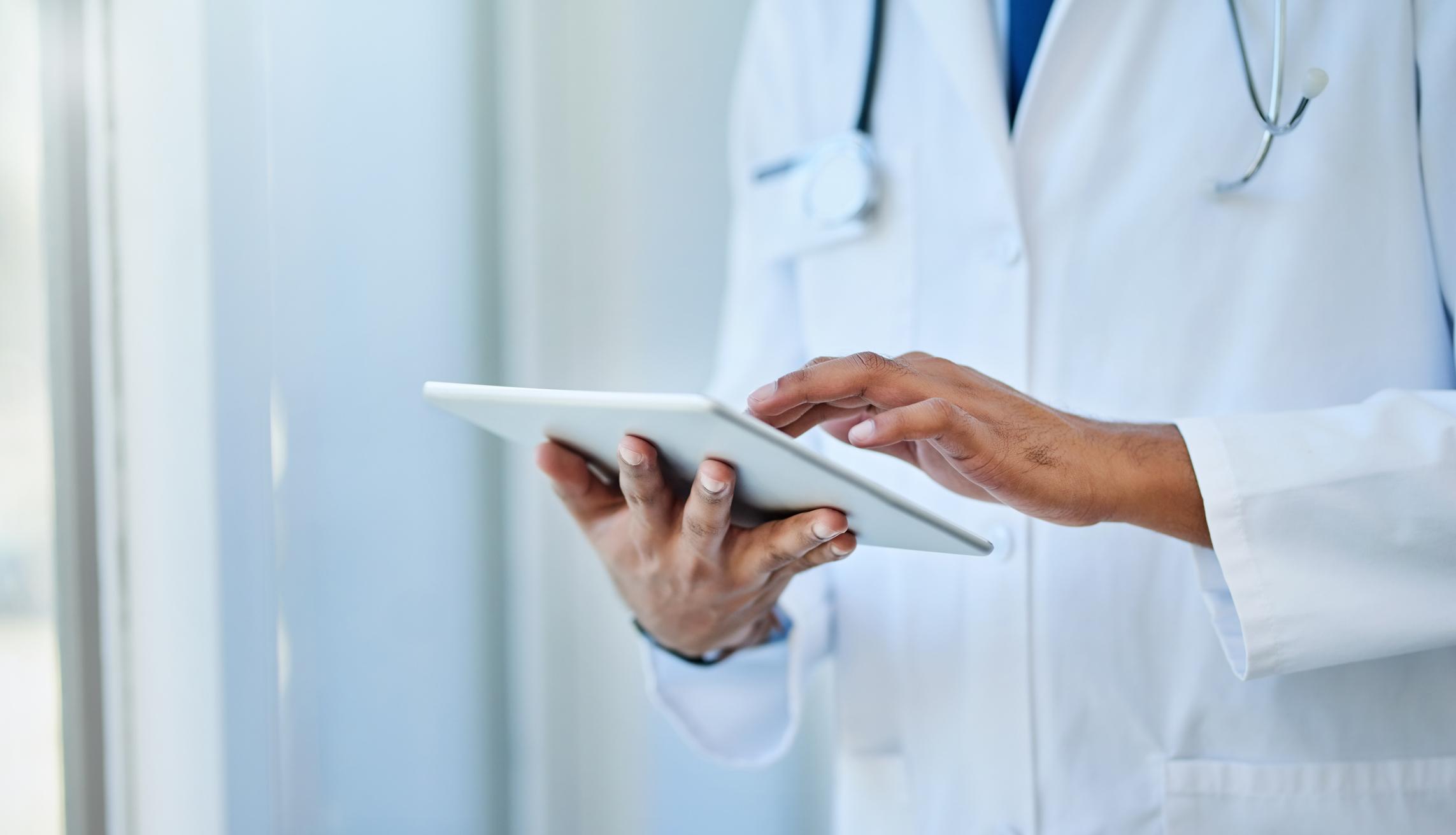 Photo from Krames
We anticipate that the government of the United States will take substantial steps to push the healthcare industry to enable interoperability of patient medical records, igniting the shift to personal health records versus enterprise health records.
In the next decade, the healthcare sector will continue to expand the utilization of open systems and frameworks, including standards like APIs and platform integration, solving HIT system interoperability, and data integration issues.
Slowly but surely, we anticipate that blockchain-based personal health records will become the dominant way of owning individual health data. Interoperability standards like FHIR will improve its framework and offer even more simplicity to the integration with electronic health records.
It is vital to follow technological innovations and use their advantages in the medical industry so the workflows could improve in both internal and external institutions. Experts forecast the growth of the market of interoperability in healthcare.
Read: How to Utilize Telehealth Services
Serious Push For Remote Care Via Telehealth
A very understated driver of costs in the US healthcare system is the cost of hospitalization. With the average price for a hospital bed reaching over $2,000 per day, this huge price tag combined with technologies and evolving patient preferences establish a firm pressure for health care delivery organizations to think differently about how and where care is delivered.
In the following years, expect home-based primary care, palliative care, urgent care, and even hospital-at-home care systems to continue to grow in popularity for patients. That's why the global remote care market (Telehealth) reached a staggering $11 billion in 2020, with the real-time virtual healthcare market projected to achieve an incremental growth of over $15 billion by 2025.
Photo from InTouch Health
US healthcare providers will offer patients more out-of-facility options, while China plans to cover over 70% of the nation's public healthcare system under the government-backed telemedicine program by 2022. Besides, the implementation of 5G will additionally increase the potential for remote care programs.
Read: The Cloud and Telehealth Can Coexist Safely
Mobile Health
Mobile health, or mHealth, is all about using mobile devices to take care of an individual's health record. mHealth is quickly rising into an acceptable alternative for addressing both regular treatment instances and critical medical situations.
Tech standards, like the above mentioned FHIR, already play a huge role in integrating mobile apps with different third-party systems and make patient data readily available.
Mobile health is most beneficial to patients in underdeveloped areas and countries, regions, and villages where people lack affordability to visit healthcare facilities but have smartphones. Many mobile apps are built for different health purposes and carry different functionalities, including:
Medication management;

Fitness apps;

Pregnancy monitoring;

Individual health records;

Activity and sleeping apps.
The global mobile health market is forecasted to reach $115 billion by 2025, up from $25 billion in 2020, dominating the health industry and providing meaningful use of data to patients and providers through a click of a button.
Read: Best fitness apps for home workout
Artificial Intelligence And Machine Learning
Artificial intelligence has led to numerous medical advancements, from AI-based software to managing medical records and diagnosing and recognizing medical conditions. However, it's safe to say that AI is yet to leave a profound mark on the healthcare industry.
AI will continue to grow its contributing efforts in diagnostics, especially in detecting schizophrenia and heart diseases, using wearable sensors. AI's potential is also spreading as physicians are beginning to leverage it in diagnosing and identifying various conditions. Medical researchers have even gone into using AI for initial screening with the sole purpose of determining if an individual is an ideal surgery candidate.
Read: How Artificial Intelligence Can Power Your Retirement
Medical researchers have recently developed a machine-learning computer model that can simulate the metabolism of cancer cells. The computer can capture images of the cancer cells and help determine the cancer level of patients.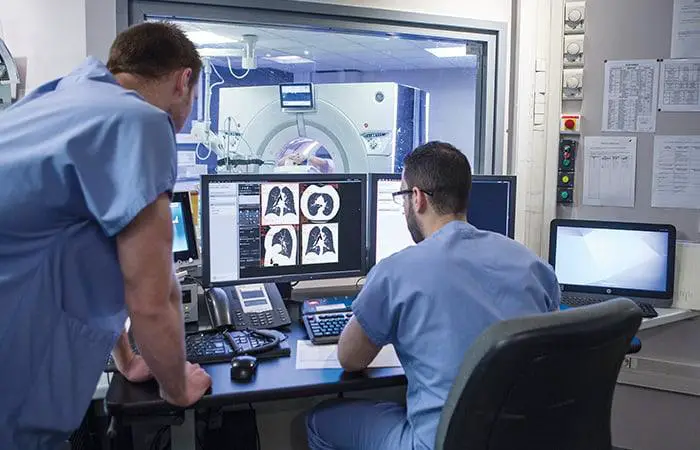 Photo from The Engineer
N
atural Language Processing
Natural language processing or NLP is a specialized branch of AI solely focused on interpreting human-generated written or spoken data.
The anticipation is that NLP will be among the fundamental driving powers in the future for more skilled clinical decision support and patient health outcomes. While clinical notes can get accumulated and make it difficult for accurate analysis, NLP-driven systems prove invaluable in structuring data, providing a summary, and retrieving precise information from all the medical jargon.
NLP, together with predictive analytics, can be deployed to enhance the diagnosis process and identify high-risk patients right away. Expect healthcare providers to turn to NLP systems in the upcoming years and work with complete data, which is especially important in the emergency department.
Final Thoughts
The gigantic healthcare industry is currently witnessing numerous disruptions brought about by different emerging technologies. With millennials looking for a healthier lifestyle, there is an undeniable outbreak of medical technological gadgets and more. As technology has made a massive impact on our everyday lives in the last couple of decades, we are looking forward to seeing it reach every facet of humanity in the coming era, including the healthcare sector.
---
If you like the content, we would appreciate your support by buying us a coffee. Thank you so much for your visit and support.