Nowadays, one of the best pastime activities we can do safely in our homes is to watch TV and movies. While almost everything is accessible online, there are
times when you are in an out-of-range area or have an unstable internet connection. When this happens, our viewing experience gets interrupted which could be bothersome. Video downloaders allow you to download videos so that you can watch them offline. However, if you have a Mac computer, it can get tricky to find good compatible software.
Softwares like VideoDuke is one of the most popular and most complete applications for downloading any video for Mac computers. In this review, we will take a look at its best features and how it can make your life easier.
Read: How to access Android files From Mac using MacDroid
How To Get VideoDuke for Mac
Downloading VideoDuke is a piece of cake. All you have to do is to go to VideoDuke's official website. From there, you can download the installer for the software. Once downloaded, you can install the software. Just follow the intuitive steps and it will install in a few seconds. It should install automatically once you click on the installer.
Features
Let's take a look at VideoDuke's main features and what sets it apart from other apps or software.
Two Modes
VideoDuke offers two different modes that you can try. The Simple Mode. It's a more straightforward way to download your movies and videos. Just go to the website where your desired video is or paste the URL. Then, select the video quality or resolution you want depending on your viewing device and hit the download button. This one-click download is ideal for those in a hurry. The interface is clean and simple – you won't get lost in the process.
Meanwhile, the Advanced Mode gives you more control and power over your downloads. Don't you just hate it when you download a movie but there are no subtitles? This typically happens in usual video downloading software. However, with VideoDuke, you can customize your downloads to include the subtitles.
Download TV shows
Wondering how to download TV shows on Mac? You can use VideoDuke to do the process for you. You can do it directly from the VideoDuke software. There's no need to go through complex processes. Moreover, you can also just paste the URL and you're good to go.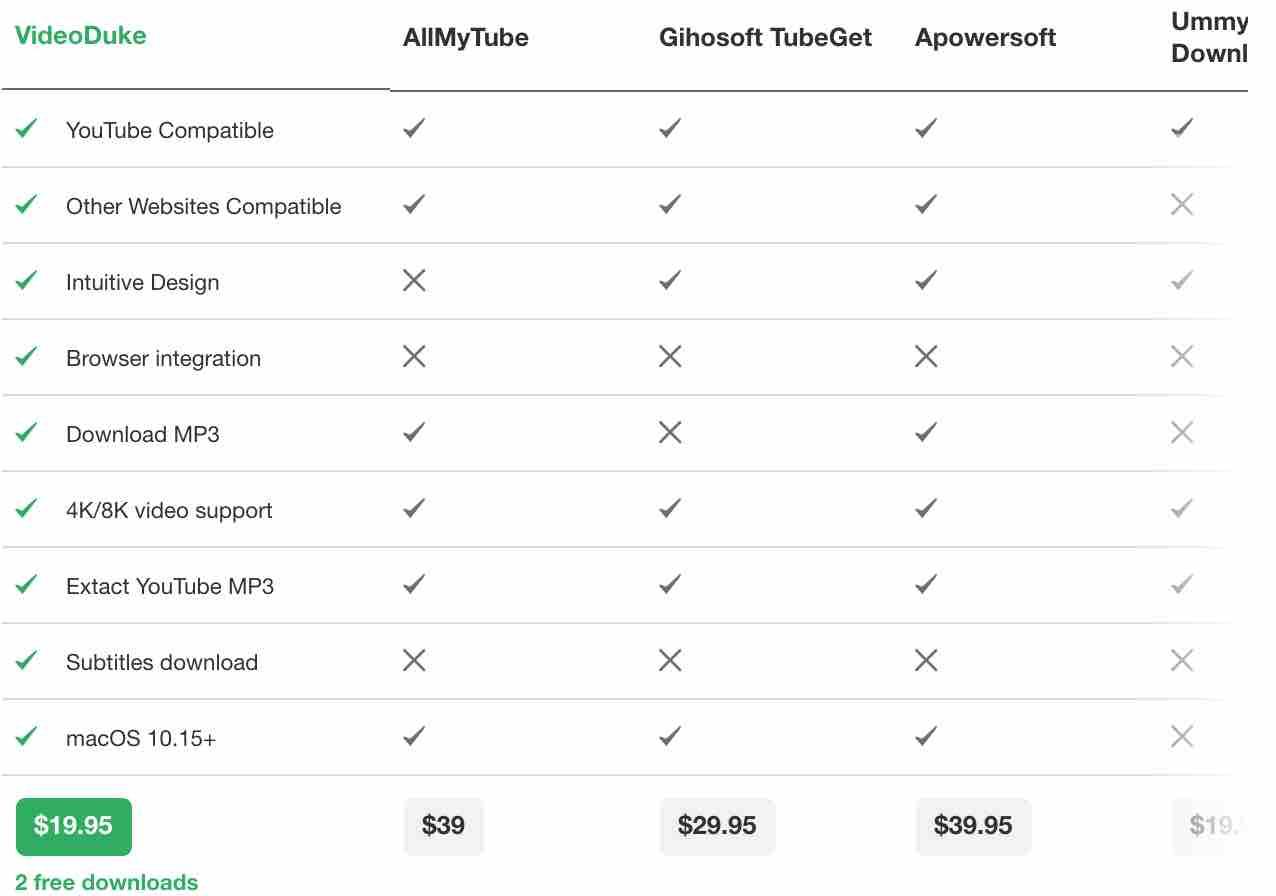 Download YouTube videos seamlessly
VideoDuke allows you to download whole playlists from YouTube. No need to individually copy and paste URLs to download a whole playlist. Furthermore, you can also download whole channels. Not many video downloading apps have this feature.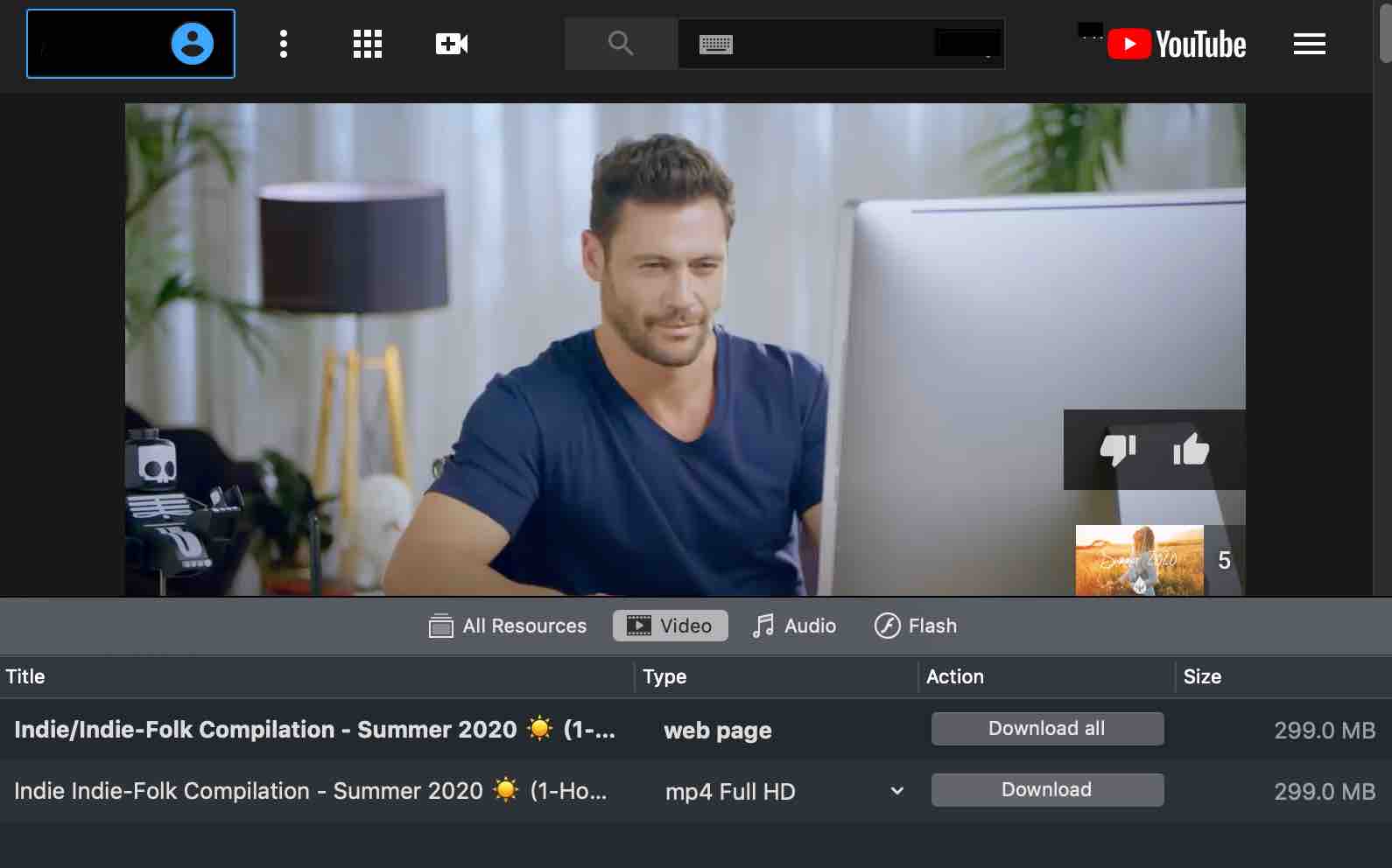 Download Audio
If at any time you'd like to download an audio component of the video, you can do so with VideoDuke. Whether you want to download that song that's been stuck in your head for days or just want an audio file for a video you're working on, you can use VideoDuke to download any video's audio file. Audio files are much smaller files to download. Thus, it will take less time to download them.
Read: Best Online Video Converters for 2020
Integrated Browser
One of VideoDuke's most convenient features is the integrated browser. If you want to directly download the video on the VideoDuke app, you can certainly do so. Unlike other apps, you can directly download from VideoDuke instead of copying and pasting URLs.
Supports over 100 top video streaming websites
VideoDuke allows you to download videos from more than 100 top video streaming websites. This includes YouTube, Flickr, Vimeo, dailymotion…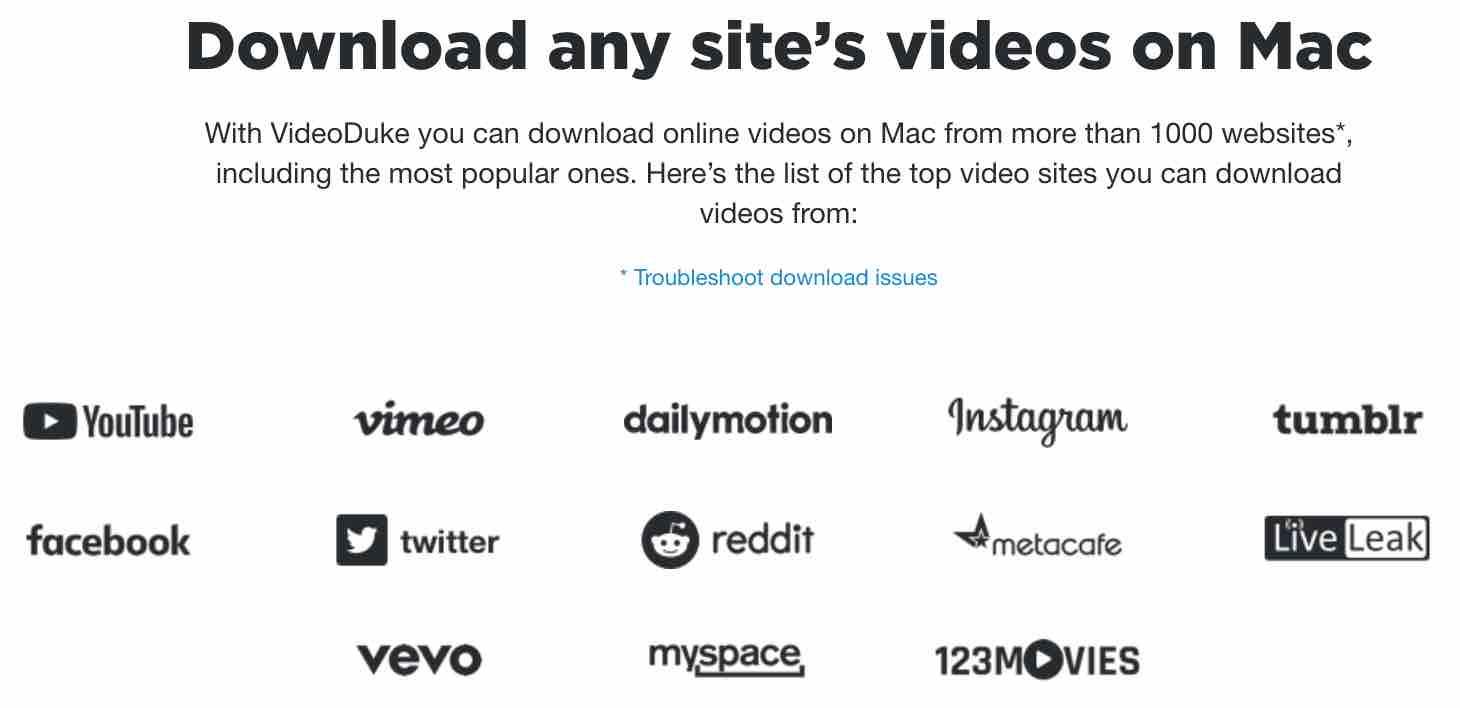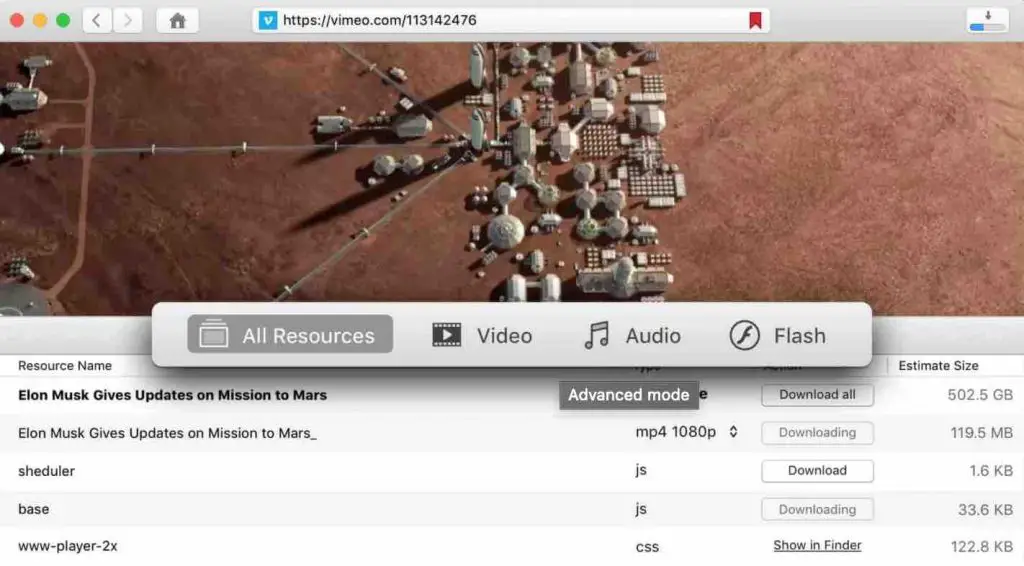 Bookmark
Want to take note of movies or TV shows you want to download for later? You can directly save them on VideoDuke using the bookmark panel. This way, the next time you open it, you know exactly what to download.
Subscription
Before purchasing a plan, you have the possibility of downloading two videos for free with VideoDuke.
Here are the subscription plans :
Individual:

This pack is available for $19.95.

Family :

This pack is available for $39.95. Several users can be connected for up to 3 Macs.
VideoDuke support can be offered at an affordable price:
$9.99 : for a guaranteed lifetime upgrade for an individual pack and 11.99$ for a family pack.

$15.00 per year for an urgent support plan.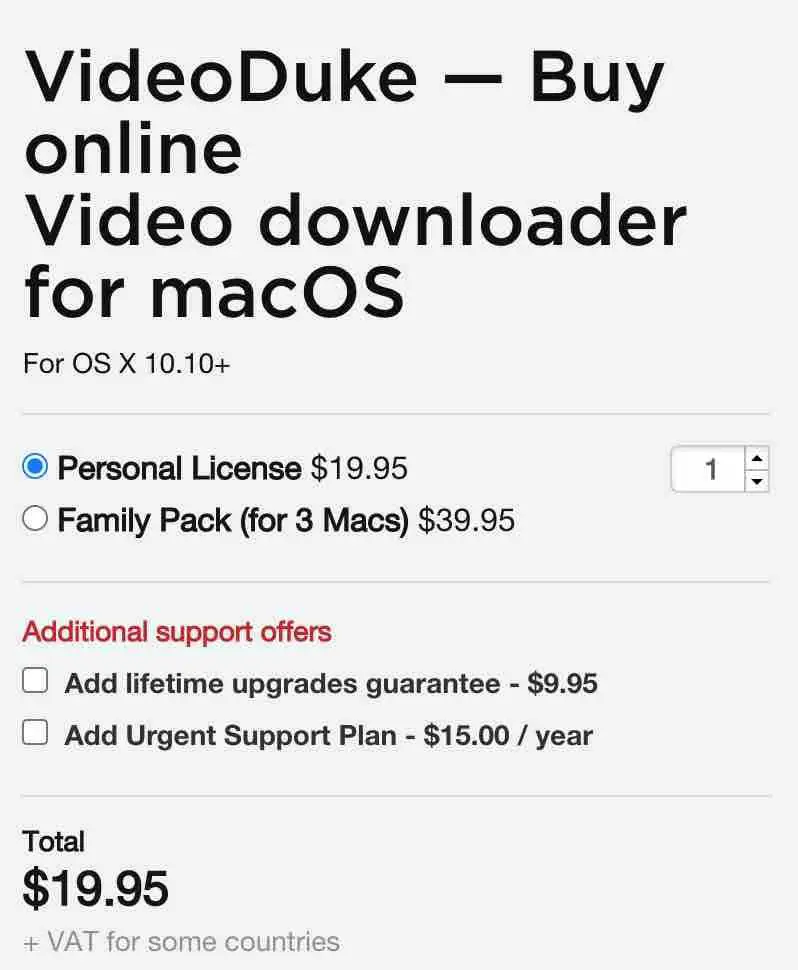 Pros and Cons
PROS
Compatible with Mac OS computers

Highly intuitive interface (with Simple Mode that enables one-click downloads)

Enables subtitle downloads

Advanced Mode

Converts video to audio

A built-in browser

Compatibility with over 1000 video downloading sites
Read: Best mobile video editing apps
CONS
Download manager feature can be improved

Not compatible with Windows OS
Final Verdict
If you're looking for an all-in-one video and audio downloader to download movies and TV shows anywhere online, VideoDuke is just one of the best apps you can get for your Mac computer. It's ideal for those who aren't tech-savvy yet still powerful enough for those who want an app with packed features.
---
If you like the content, we would appreciate your support by buying us a coffee. Thank you so much for your visit and support.