How can I sync all my devices and accounts together easily and efficiently? For most Android users, there's Google services. But what about for those that usemacOS? The answer is SyncMate. SyncMate syncs your data from any device, account, or service to your Mac computer. The majority of Apple users utilize iTunes for this, but SyncMate is the better option; it's more versatile, easier to understand, and more importantly, it supports Android devices as well.
Which data can be synced with SyncMate?
What you can sync using this SyncMate depends on the device and/or service that you're connecting to your Mac, but the full list of options are:
Photos: You have the ability to select specific photo folders that you want synced between devices. Also, you can decide if you just want to sync from the selected device/service to your Mac or the other way around.
Calls: There will be a list of your calls, in addition to each call's duration, date, and time. You'll be able to sort the calls by missed, received, or outgoing. As with SMS, export is available for this option, but there is no search function.
SMS: After you're shown a full list of your text conversations sorted by the recipients, you can decide whether to export the entire collection of messages or just individual conversations by recipients. This is SMS only.
Calendar: You can decide which calendars you want to sync between your devices, and if they'll be synced both ways or just one way. Also, you can incrementally set when you want your calendars synced in the time span of one to 47 weeks, or if you just want everything synced at once.
Folders: With SyncMate, you can sync folders across any device and service by selecting the folder on your Mac, then again on the device/service you want to sync, and lastly, choose whether you want the sync to go both ways or just one. Also, you can decide to include or exclude specific file types, paths, and subfolders from syncing to figure out how to resolve any sync problems you may experience, if you do.
Reminders: A service that offers Reminders as a syncing option is Dropbox, which is covered exactly the same as calendars by SyncMate.
Contacts: You can individually select which contacts you want to sync, or you can simply select them all. These will be displayed on the connected devices or services that you want to sync. Again, you can decide if you want to sync both ways or just one, whether that be from the device/service to your Mac, or the other way around.
iTunes: Slightly different from Music, you can use SyncMate to sync any folder containing music either from your Mac to the selected device/service or vice versa.
Music: With SyncMate, your music will be synced from your iTunes library to your device or service. Moreover, you can sync depending on the playlist, album, genre, or artist.
Safari Bookmarks: You're able to sync your Safari bookmarks to other services, though this isn't available on Android 6.0 and above. Therefore, this is likely not as relevant.
Backup: In the case of corruption or accidental deletion, this SyncMate feature automatically creates a secure dated backup each time you sync so that you can easily go back to a previous version.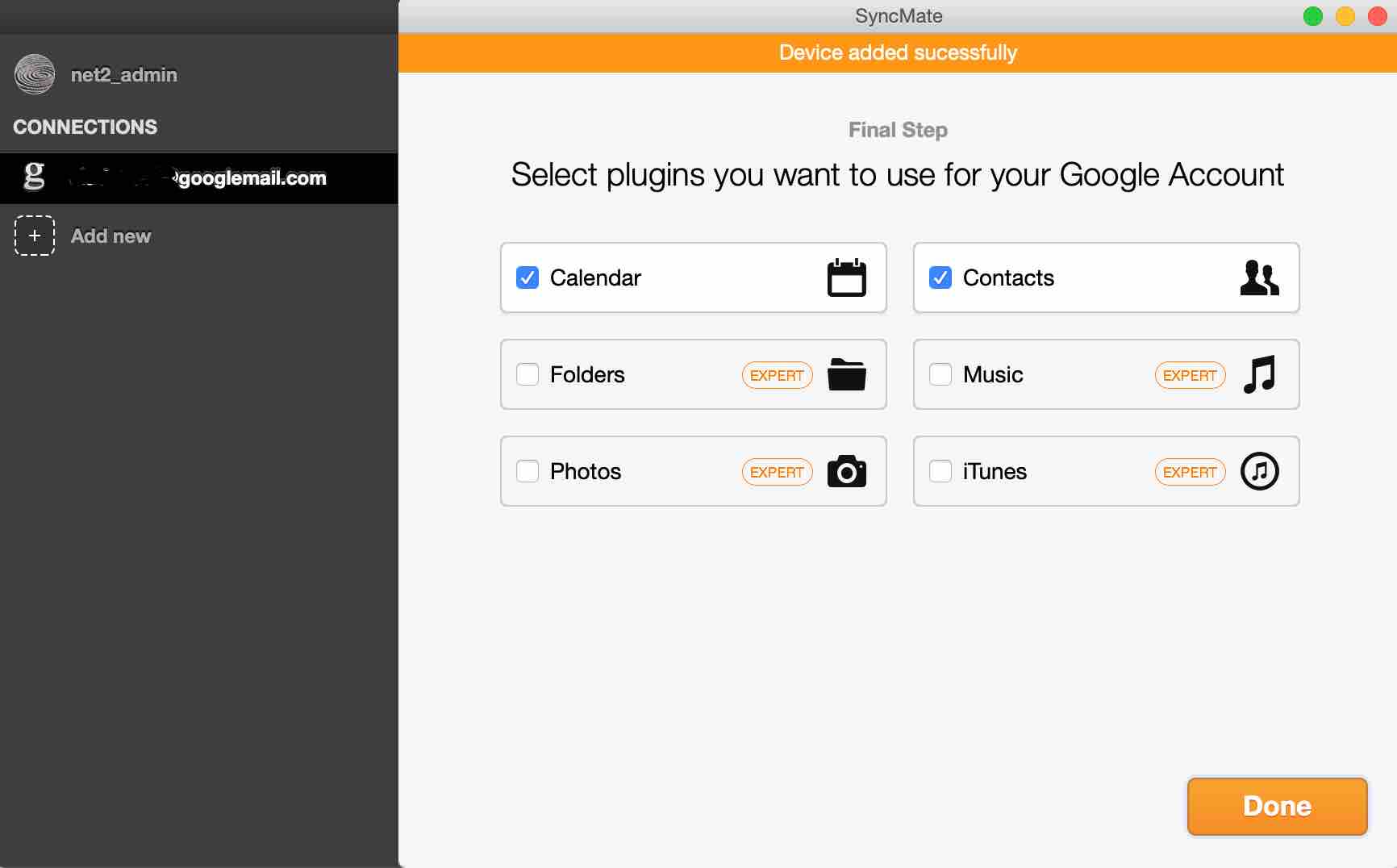 When you start to sync to a new device or service, you'll be able to choose which of the above options you want to sync. Then, they will show up as tabs on your screen for that specific device or service. Furthermore, you can always decide to add or remove an option later on so that you don't have to worry if you miss something.
Read: How to install Ubuntu on a MAC using a virtual box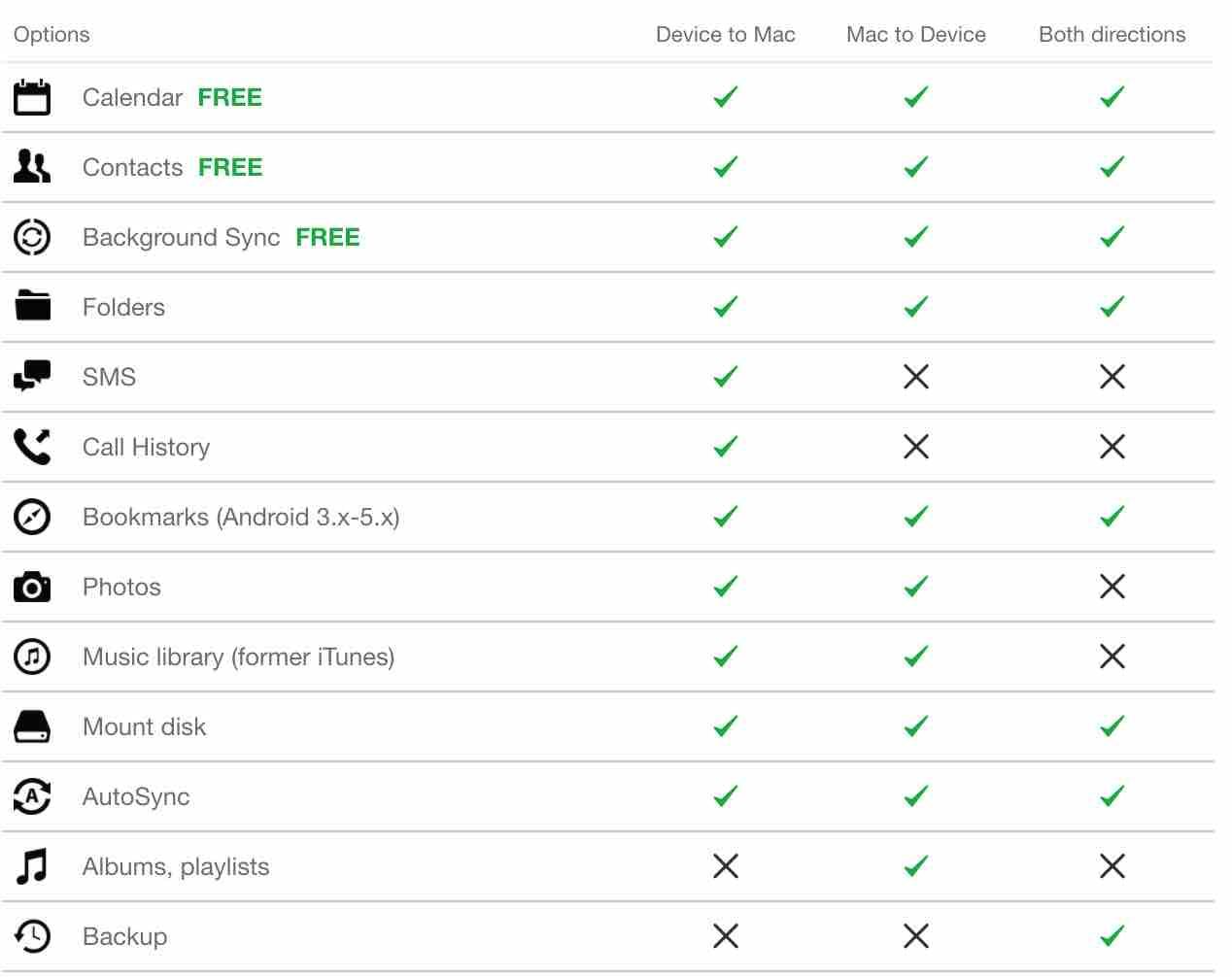 Devices and services supported by SyncMate
There is a high volume of options that you can utilize with SyncMate, such as iOS devices, Android devices, MTP devices, Google accounts, iCloud, external hard drives, and Microsoft Services. The variety and number of devices and services that SyncMate supports is an important feature, since nowadays, many people need way more than one device synced with their computer. Furthermore, keeping everything synced together can prove to be a difficult challenge, but SyncMate makes this part of your life much easier through its various efficient features.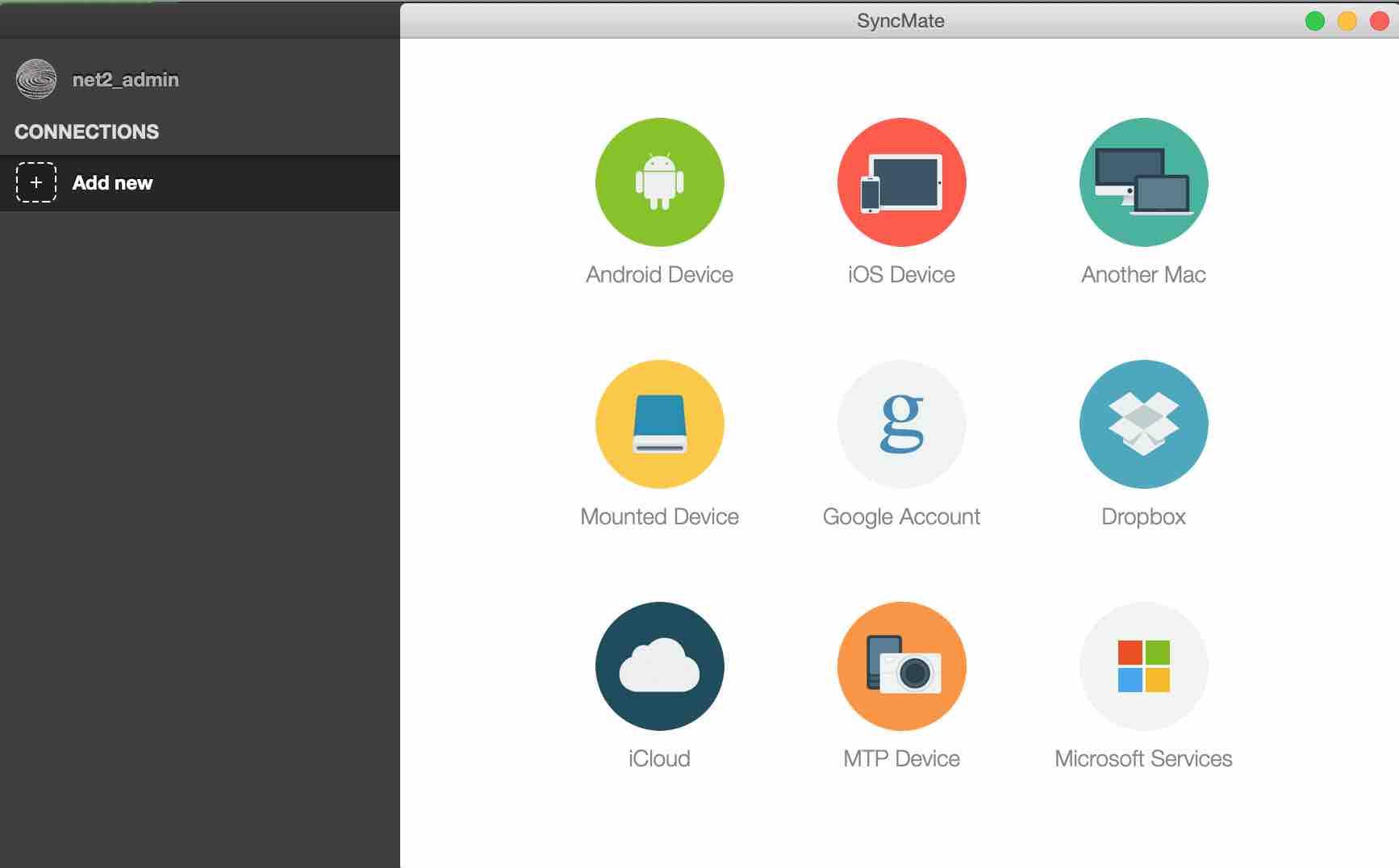 How to start syncing?
Syncing depends on the device or service you're using, so if you have cloud services, you can have everything sync anytime there is an internet connection available. With other devices you can sync and connect with USB-C, WiFi, or Bluetooth.
How much is SyncMate? 
In the free version, you can only sync Calendar and Contacts. To enjoy syncing a wide range of services and functionalities, you would need to download the Expert version which includes all the aforementioned features. This costs :
$39.95 for personal use and up to two Macs (Add lifetime upgrades for only $11.99). 

$59.95 for the whole family and up to six Macs (Add lifetime upgrades for only $17.98).

$99.95 for businesses and up to ten Macs (Add lifetime upgrades for only $29.99).

$199.95 for unlimited use and unlimited number of Macs (Add lifetime upgrades for only $59.98).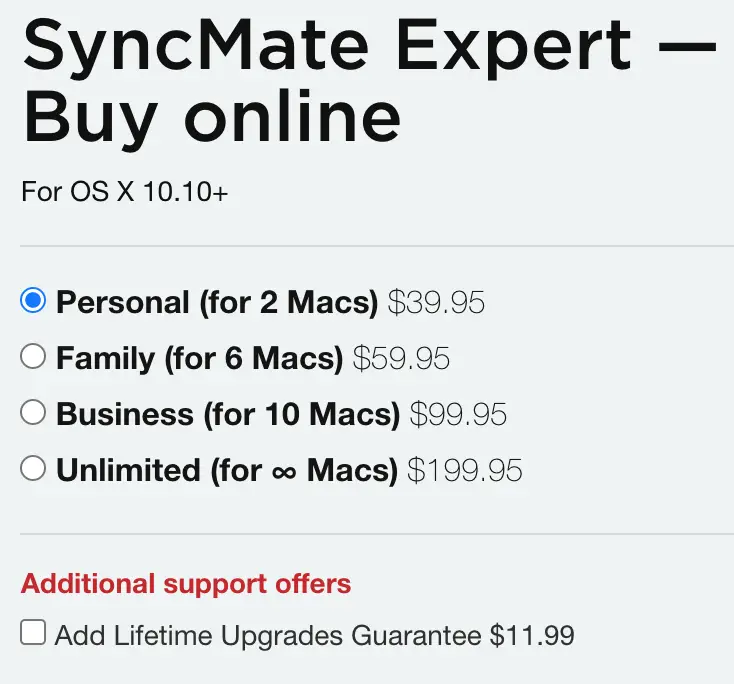 Read: Best messaging apps for iOS
Conclusion and verdict
There is a real value to SyncMate, as it's very useful for syncing your digital library across all of your devices and services. For example, when I put events in the wrong calendar and they seem to disappear forever, SyncMate efficiently recovers and fixes everything without me even noticing. And, while it takes a bit of time to set everything up and get it all syncing like you want it, once you're finished, it's running silently in the background, keeping your digital life organized, and making your life a whole lot easier.
---
If you like the content, we would appreciate your support by buying us a coffee. Thank you so much for your visit and support.