Not sure which version of Windows 10 is right for you? All you have to do is understand your needs as a user and also consider operating system versions. Next, you will get acquainted with the versions of Windows 10 and also find out what purposes each of them is suitable for. So you will be able to pick up the right one for your needs.
Which Version of Windows 10 Is Suitable for You?
So, which version of Windows 10 should you choose? Below you will learn about the versions of the Windows 10 operating system, and you will be able to check out which operating system suits you best. By the way, if you need to repair Windows 10, then you can seek help from online experts and get a service of high quality. But let's get back to the question of which version of Windows you should choose.
Windows 10 Home
Which version of Windows 10 is best for a user who does not have special requirements for the operating system? The Home version is a good choice. This version overloads the PC the least and is quite easy to set up. So, it is an optimal choice in many cases.
It is worth noting that you can use this version for business aims too. The apps that are included in the PRO version can be replaced by programs from other developers. You will get the following features:
Windows Hello. This is a tool that supports user identification with a fingerprint or facial features.

Edge Browser, which is a more competitive app than Internet Explorer.

The virtual desktops support.

The ability to quickly exit the PC from sleep mode and hibernation.
Read: How to enable Bluetooth in Windows 10
Windows 10 Pro
So, this version costs more than the previous one. This is because there are some additional functions here. Here are the main ones:
Windows Update Center for Business. The advanced functionality of the PRO version allows you to fine-tune the updates of several PCs in the office.

There is a Hyper-V tool that can be used to run another version of Windows or Linux under the main operating system. This functionality will be useful for programmers and software testers. There are also free virtual machines from other developers.

There is a safe boot of the operating system in terms of protection against viruses.

BitLocker. This tool for encrypting information on hard drives and removable media has been known since Windows 7. It comes only with professional versions.

Group Policy Management. The PRO version includes the Group Policy Editor, which allows you to join a domain. This is true for PCs that are connected to a local network.
Windows 10 Enterprise LTSB/LTSC
There are organizations with a clear division of functions among employees. These are companies that belong to medium and large businesses. It happens that an office employee works all day in one program. In this case, the functionality of the OS, which provides the launch of various user apps, is not needed.
The LTSB/LTSC enterprise releases are missing: Edge, Store UX, the Windows Store, and the media apps that come with it. Without software that is not needed for office work, the system works faster. Its interface is more reminiscent of Windows 7. Compared to the PRO version, it has no ads.
Read: An introduction to Windows PowerShell for beginners
This version also features upgraded technology. Since this system does not have many functions that are unnecessary for the office, it does not need frequent updates. This version receives only critical updates. Safety is a priority. The update channels are called LTSB and LTSC. Windows LTSB was released in build 1607, and LTSC in build 1809. The more recent operating system does not have a built-in OneDrive client. Otherwise, the functional differences are not significant. If you are looking for which version of corporate Windows 10 to choose for the office, then you should consider the difference between LTSB and LTSC. Their key features are:
Direct access. The tool provides auto-connection of client PCs to servers via the Internet.

AppLocker is an advanced app access control tool.

BranchCache is a network traffic optimization technology.
Windows 10 Education
In terms of functionality, this version is very similar to the corporate system. Among the differences are the following:
Software for setting up educational PCs. The system will restrict the rights of users to misuse the computer.

Software for testing. In the test/exam mode, students cannot use the Internet, the clipboard, run third-party programs, and so on.

Access to the Windows Store is open, namely to its educational section.
There is also a functionality that provides comfortable use of the local network. It is worth noting that for a home PC, Windows Education is not the best option since educational and networking functionality remains unclaimed.
Windows 10 Pro for WorkStations
This operating system is capable of providing maximum performance when installed on a powerful PC. This version is a professional one, so it is more expensive and has the following differences:
It is supplied only in 64-bit modifications.

It can work with 4 processors (classic PRO-version – only with two).

It supports non-volatile NVDIMM RAM.

It supports ReFS. One of the important advantages of ReFS is that there is no 255-character limit on the length of a filename and path.
It is worth noting that among Windows 10 versions, this one is the most technologically advanced.
Read: Repair Windows 10: Guide for beginners
Which Windows 10 Version to Choose?
So, below you will find the answer to the question of which Windows 10 should be chosen based on your preferences.
For Games
So, if you need an operating system for gaming, then Home or Pro is worth considering. The main advantages of Windows Home are minimum PC requirements and an affordable price. The advantage of the PRO version is its advanced functionality, but the cost is much higher.
Both versions have a Game Bar that allows you to find and disable an application that takes up PC resources. In this case, you do not need to leave the game.
For Home
Microsoft's position for the home is clear. Just buy Windows Home and don't bother with this question anymore. It's the most affordable version of Windows available, which makes sense since it's designed primarily for entertainment, not work. So, it is the most optimal choice for many cases.
For Business
Accordingly, for business purposes, it is worth choosing the appropriate versions of Windows as they provide all the necessary functions for productive work. Hence, you can also use the Home version if you do not need a corporate solution.
Read: How to Find large files on Windows 10 without any app
Wrapping Up
So, now you know what versions of Windows 10 exist. You can choose the most optimal version based on your usage needs since Windows 10 has offers for different purposes, and all you have to do is to pick the right one.
Christine Tomas is a tech expert and consultant with her finger on the pulse of science and technology news worldwide. Her exciting work includes writing articles for various news portals and thematic blogs, which allows being on top of things. She also provides online consultations and shares her knowledge with everyone.If you have any problems or need to repair windows 10 don't hesitate to reach Christine.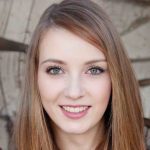 ---
If you like the content, we would appreciate your support by buying us a coffee. Thank you so much for your visit and support.