Some applications allow you to record a phone call made or received by your cell phone. Since Android does not allow to record calls natively, third party apps can be a useful solution to record important conversations. The audio recordings are stored and can be played as many times as you user want making it therefore possible to hear the conversations again.
In this article, we will help you find the best app to record calls on Android. Since many of you might also wonder how to record Whatsapp calls, some of the apps below have some options that allow you to record calls from VoIP services as well as Whatsapp .
Note: Your Android phone may or may not allow call recording due to legal restrictions in your country. You can find more information in the Help menu of the app itself.
Appliqato's recorder is one of the most popular on the Play Store, with over 2 million downloads. Being very reliable, it allows you to share the audios recorded by WhatsApp with just one click and stays connected all the time, which saves a lot of effort and work – just be careful to disable the app, so that it does not consume all the memory of the device since it can accumulate many recordings. Just uncheck the recording box in the program's internal menu.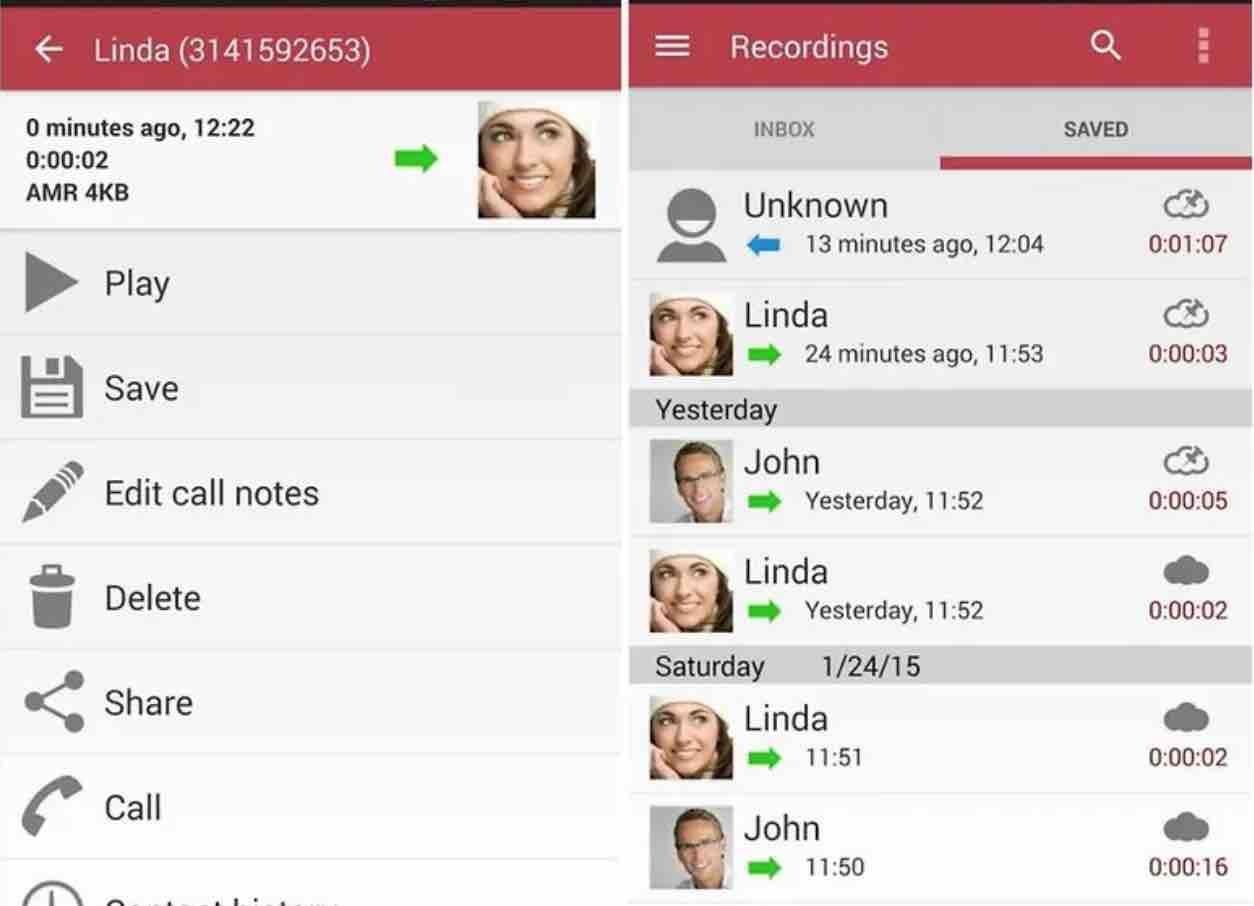 It allows synchronization with your Google Drive and/or Dropbox accounts and thus always have them in the cloud for quick access from your PC.
Read: How to hack Android phone
The Call Recorder (formerly Automatic Call Recorder) is a free application for Android that records all calls automatically without having to activate or deactivate the program on each call. The service is auto activated on calls made or received and stores all audios in the app itself allowing the user therefore to listen to the conversations as many times as he wants.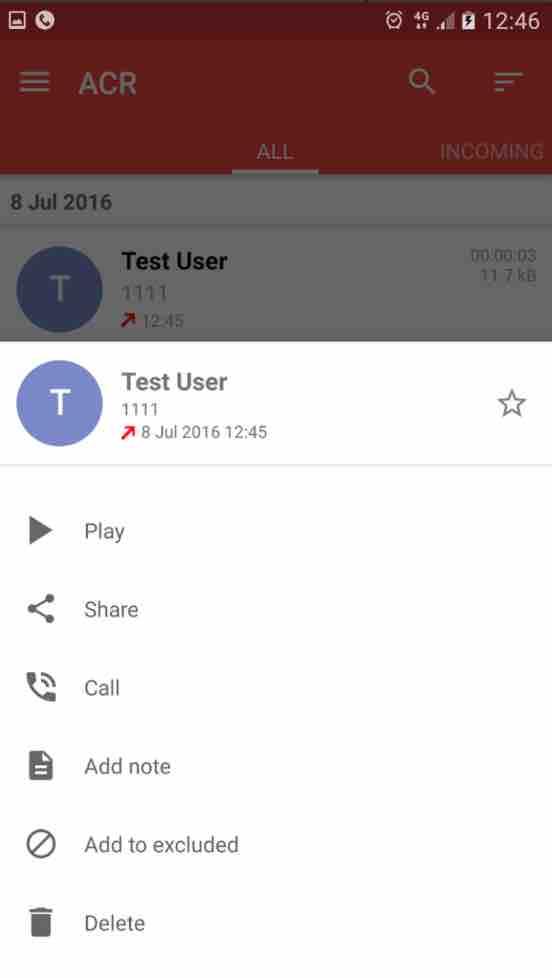 It is also possible to manually highlight the most important recordings, to find them whenever you want, in addition to integrating the app with OneDrive and Google Drive , which eliminates the risk of losing files, since they are stored in the cloud.
Read: Phone overheating: how to avoid and fix
With manual and automatic modes, CallRec offers synchronization with Google Drive , has notifications that alert you when it starts a recording.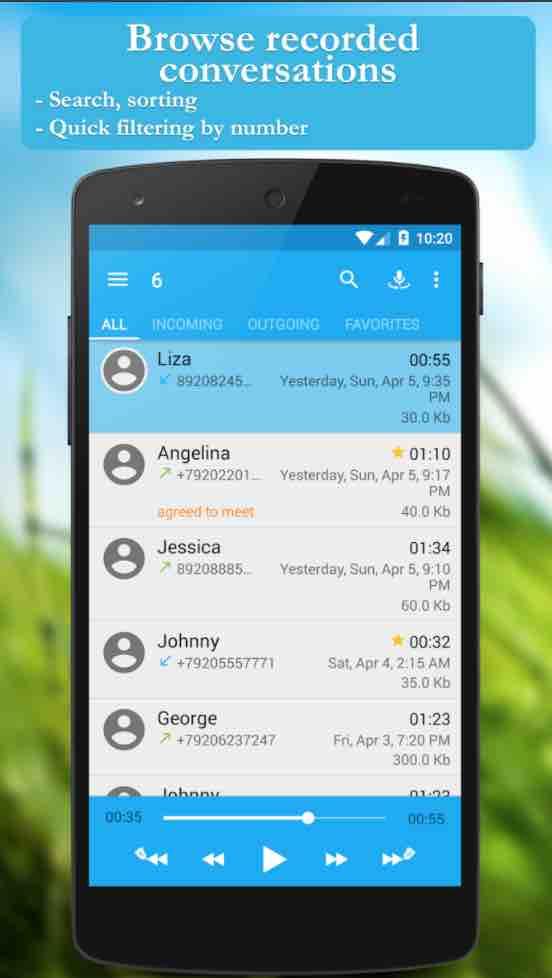 It also supports various recording formats (AMR, MP4 or WAV) and enables filtering of recordings by number and contact, etc.
The Call Recording – Cube ACR is an application that records phone calls, WhatsApp, Skype, Telegram and other services but only on Android phones. After installation, an application balloon will appear on the screen whenever a call is made or received, either over the telephone network or via VoIP.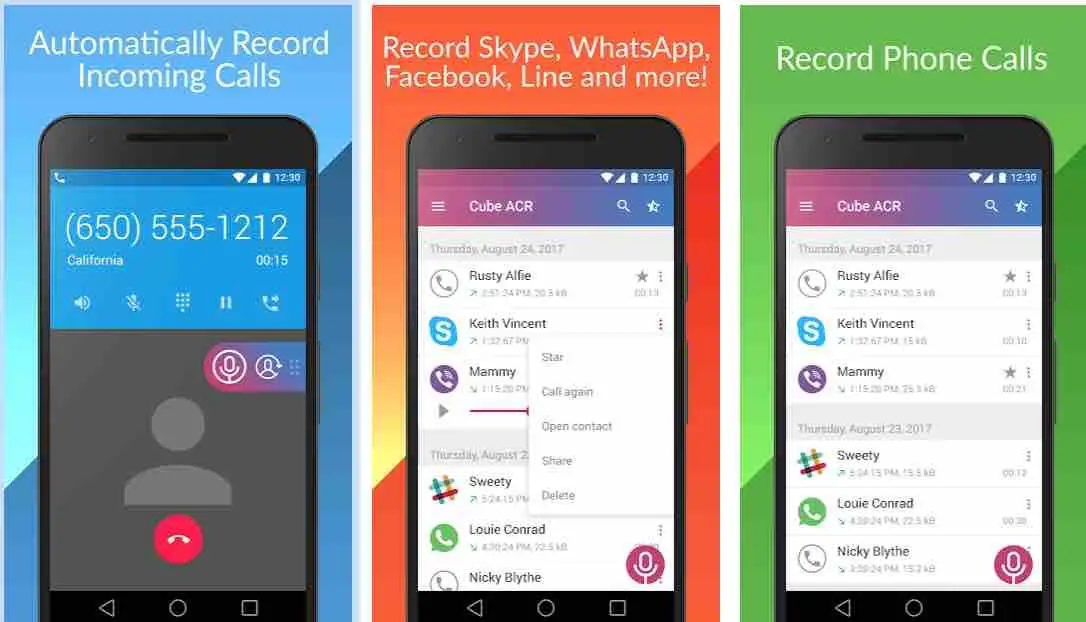 You will be able to start and pause recording of a given call at any time. All calls are automatically stored free of charge allowing the user to listen to them at any time.
Read: Best spy apps for Android phones
Recordings of great quality and well organized is what Auto Call Recorder offers , an app that facilitates recording and the possibility of indicating from the caller whereabout , the telephone provider, etc.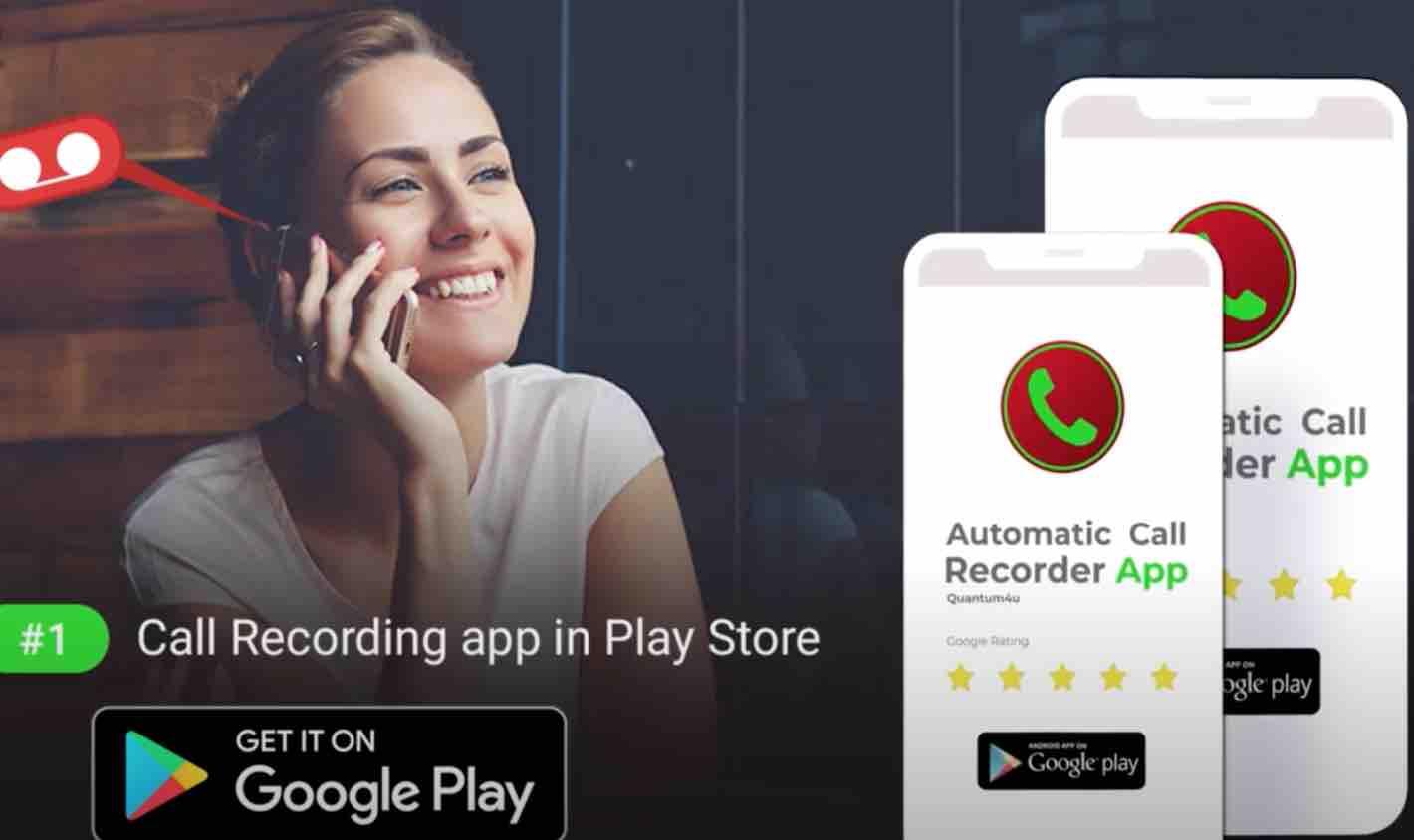 Among its many functions, you have the possibility to stop a recording during the call if you have exceeded a pre-specified time. It also allows to choose between 3GPP and MP4 to save the recording, data synchronization with Google Drive …
The free Automatic Call Recorder – callX has a unique feature among recorders, as it can activate or deactivate recordings based on the system's gyroscope: when enabling motion controls, simply shake the device to start recording a call.
Read: How to update apps on Android and iPhone (iOS)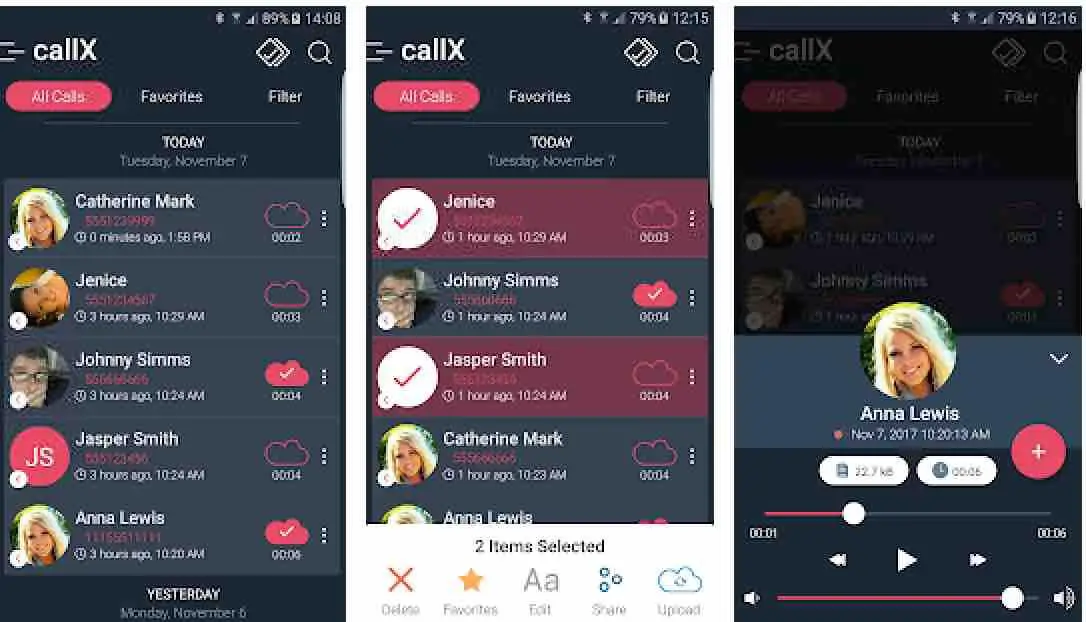 Another good feature is the option to record only calls from unknown numbers or limit the logs to calls made by your friends.
Calls can be saved on Dropbox, Google Drive etc…
Call Recorder comes complete with a lot of features that will come in handy for recording calls from your Android phone.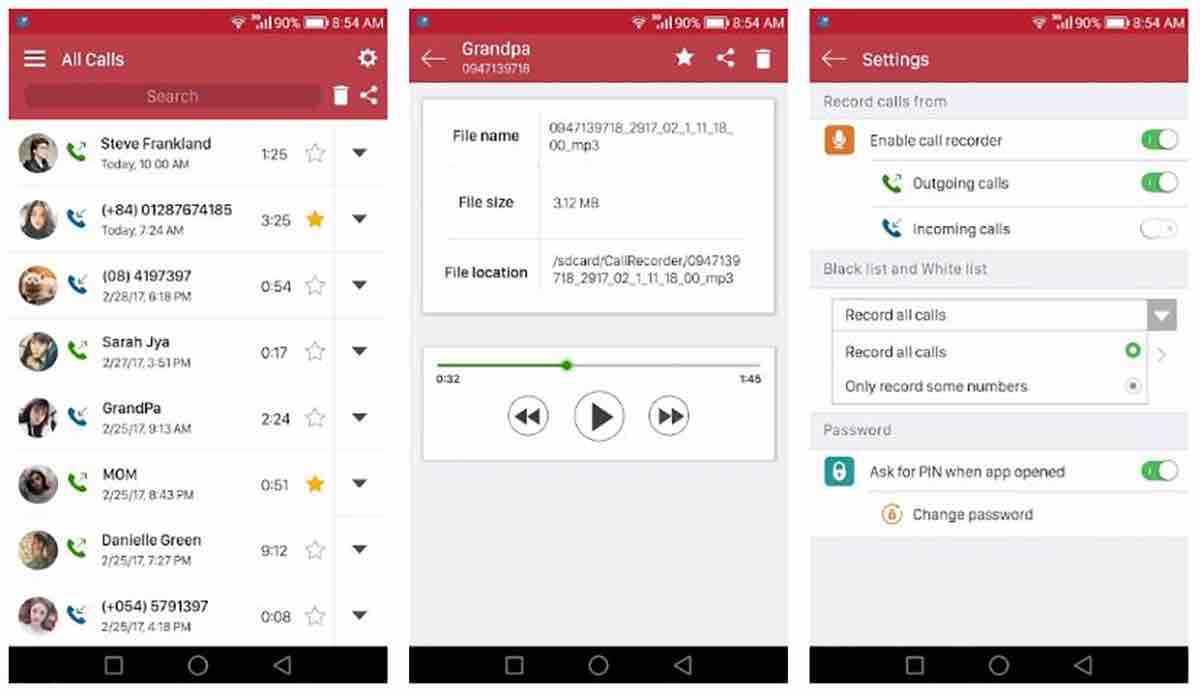 Among some of these features we can mention automatic call recording , functions to manage and organize those recordings, the ability to record in different audio codecs and much more. Of course, you also have the ability to sync audio recordings via Dropbox cloud storage, Drive, and more.
Read: How sleeping with your phone increases the risk of cancer and infertility
Blackbox Call Recorder allows to make automatic call recording and has support for cloud storage. You will also be able to make adjustments to the recording quality of the calls.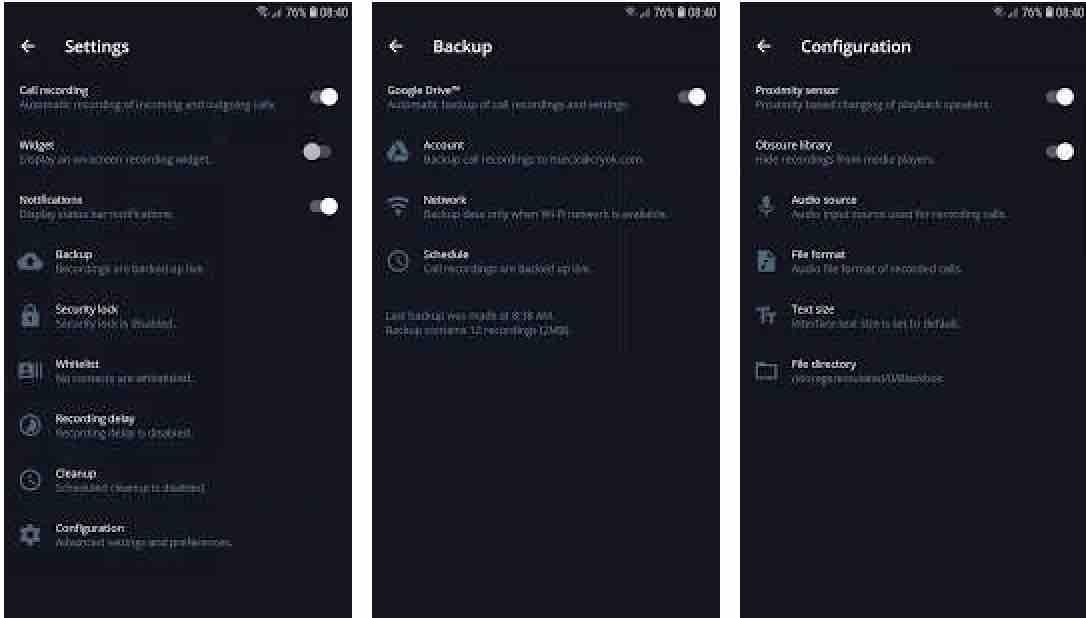 It does emphasize security capabilities with a lock feature, support for Bluetooth devices , and dual SIM support. It is a premium app because it has a modern interface and has the greatest number of features when compared to competition.
If you want to record your voice or record conversations during a call, Easy Voice Recorder works for both options.
With Easy Voice Recorder you can record meetings, classes, personal notes and calls in PCM, AAC or AMR format .
The app serves both to record and to play back conversations. Furthermore, you can export them to your computer or through other services or applications.
---
If you like the content, we would appreciate your support by buying us a coffee. Thank you so much for your visit and support.