Good customer experience is essential for any business that wants to retain its customers and attract new ones. In today's digital world, software is vital in providing a good customer experience. By automating tasks and processes, businesses can free up their employees to provide better service to their customers. This blog post will look at various ways software can improve customer experience.
1. Automation
One of the most important ways software can improve customer experience is by automating tasks and processes. By automating repetitive tasks, businesses can free up their employees to provide better service to their customers. Automation can also help businesses to avoid mistakes and ensure that tasks are completed on time. Some of the most important tasks you can automate in your business include:
Auto-responding to customer inquiries

Setting up appointment reminders

Sending out shipping notifications

Issuing refunds and credits automatically
Companies offering software solutions for improving customer experience note that automating these tasks will ensure you offer a more responsive and efficient service. For instance, NICE offers digital customer experience and notes that with the right approach, business customers will appreciate the faster response times and the reduced chance of human error.
Read: The Future of Incident Management is Automation
2. Customer Self Service
Another way software can improve customer experience is by providing self-service options. Self-service options allow customers to resolve their own issues without needing to contact customer support. This can save businesses time and money, as well as provide a better experience for the customer. Self-service options can include:
An FAQ section on your website

A knowledge base

Online chatbots
For brick-and-mortar businesses, self-service options can also include in-store kiosks and digital signage. By providing self-service options, businesses can reduce customer support workload for staff and provide a more convenient customer experience.
Read: Customer Retention Strategies You Need to Adopt
3. Personalization
Personalization is another key way that software can improve customer experience. Businesses can make their customers feel valued and appreciated by personalizing the user interface and content. Personalization can also help businesses target their marketing efforts more effectively, resulting in increased sales and higher customer satisfaction.
Personalization through software means using customer data to tailor the user experience. This could include:
Showing relevant products and services to customers

Providing customized content based on their interests

Displaying personalized recommendations
By personalizing the customer experience, businesses can build loyalty and turn one-time buyers into lifelong fans. Today's customers expect businesses to know them and their needs, so personalization is essential for providing a good customer experience.
Read: Creative Marketing Ideas to Attract Customers
4. Data Analysis
Data analysis is another important way that software can improve customer experience. Businesses can gain valuable insights into their customers' needs and behavior by analyzing customer data. This information can then be used to improve the products and services offered and the overall customer experience.
Data analysis can help businesses to:
Identify customer pain points

Understand what motivates their customers

Improve their marketing efforts

Develop new products and services
By understanding their customers better, businesses can provide a more tailored and satisfying experience focused on the customer's needs.
5. Integration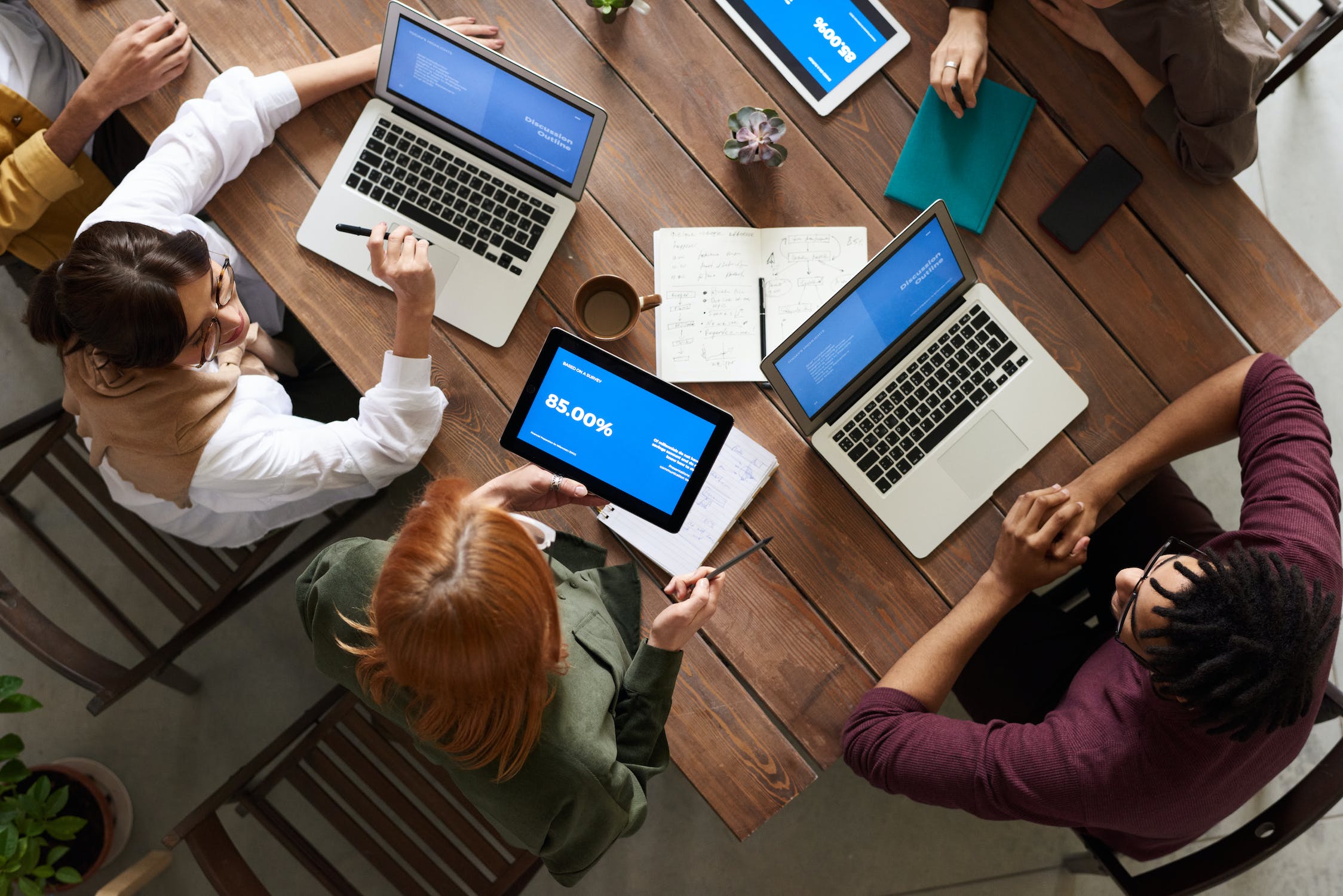 https://www.pexels.com/photo/top-view-photo-of-group-of-people-using-macbook-while-discussing-3182773/
Read: 5 Benefits of Hiring an Answering Service for Your Business
Integration is another critical way that software can improve customer experience. Businesses can provide a seamless customer experience across all channels by integrating with other systems. This can help to reduce confusion and frustration and make it easier for customers to do business with the company. Using multi-channel customer experience solutions will also help businesses reach a wider audience and improve their chances of making a sale.
Some of the most common software integrations include:
Integrating with CRM systems

Integrating with accounting systems

Integrating with eCommerce platforms
Integrating business software solutions is all about making life easier for the customer. Whether it's making it easier to purchase products online or providing a more seamless customer service experience, integration can help businesses improve their customer service.
Read: 5 Ways eCommerce Personalization Increases Customer Loyalty
Take Advantage of Software to Improve Customer Experience
In conclusion, using software to improve customer experience is a great idea. You get to use the latest and greatest tools to make your customer experience the best it can be. Investing in software solutions will save you time and money in the long run. Whatever software you choose, be sure to test, evaluate, and get input from customers to ensure you're making the best decision for your business.
---
If you like the content, we would appreciate your support by buying us a coffee. Thank you so much for your visit and support.