No matter the size of your business, managing leads and customers is very important. If you use spreadsheets to track customer interactions, you're wasting valuable time. You're also minimizing your chances of boosting your businesses' profitability.Considering the competition in the market, entrepreneurs are looking for tools that will give them an upper hand. Organizations use customer relationship management software to provide these services.
CRM is software that enables businesses to nurture their relationship with customers. It also helps to ensure that you manage your time well and that there's efficiency. But it's unfortunate that not all businesses know the importance of CRM.
Some businesses have integrated the use of CRM and are using it to acquire and retain customers. The use of CRM involves understanding your customers, which enables you to target them more effectively. This starts by gathering data and valuable information about your client pool.
The gathered information allows your team members to handle customers based on their behavior and preferences. In the end, you're able to satisfy your customers in a better way. Ultimately, customer satisfaction leads to success in business.
Read: How to Improve Your SEO Using CRM Software
Warning Signs That Your Business Needs CRM
Why CRM is important ? It can be difficult to properly determine the challenges in your business. It could also be that the business isn't making progress. And you think it's because the market is slow, right?
Well, that may be the case. But it could also be because you failed to manage your client pool very well. If that's the reason, you must consider investing in CRM.
Read: Microlearning For Salesforce Integrated LMS
Here are the signs that your business needs a CRM system.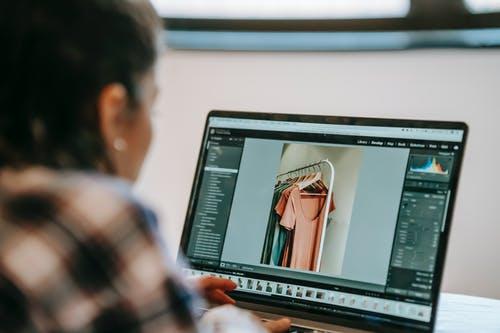 Image source : Pexels
Read: Choosing a CRM Platform: Benefits and Considerations
Low Customer Satisfaction Rate
A customer experience that doesn't impress your audience is an open door for your competitors. If your business is experiencing more complaints than positive feedback, then it might be high time to consider a simple CRM.
It's clear that customer satisfaction is the backbone of improved business returns. Customer satisfaction can be accredited to factors like product quality and customer service.
To achieve customer satisfaction, you'll need a simple CRM to develop better customer service. Your services or product's credibility increases when you offer excellent customer service. This leads to a customer who keeps on coming back as they trust the services and products offered by your business.
Read: What Is Customer Retention – A Complete Guide
Missed Sales Opportunities
Manual tracking of sales leads can be effective, only that it's prone to many errors. It causes a lot of challenges including the fact that it's time-consuming. It can also lead to inaccuracies and redundancy. This causes you to miss out on sales opportunities.
The integration of CRM causes automation rules to notify representatives when it's time for a follow-up. With the stored information, simple CRM software enables you to pick up where nurture programs left off. It also helps to add value to the relationship you've already built with customers.
Read: The Development of ERP Systems and How They are Disrupting Accounting
The Inability to Scale
CRM will provide your business with one place where you can keep track of leads, customers, and prospects for some time.
The CRM software also allows your team to review activities like calls, emails, and booked meetings. The data collected can then be used to identify patterns. From the patterns, you'll get to know which sales processes are working and which ones should be improved on.
The information from the data provided gets stored in the CRM. That information can be used to scale business processes which lead to growth.
Read: A Complete Guide on Building a Custom CRM Software for Your Business
Difficulty to Provide Personalized Experiences
CRM provides businesses with enough data to personalize their content. This is important because a personalized experience is more likely to convert a consumer into a loyal customer.
From the customer's insights, your team will understand what customers' expectations are. That way, you get to figure out the best way to target them. The right simple CRM software for business enables you to:
Gain better insight into your customer's purchasing history. It makes it easier to optimize each stage.

Analyze data that helps you understand your customers' demographics. You also get to understand their segmentation and shopping frequencies. What this does is that it allows you to target your customers more accurately.

It makes it easy for businesses to create customized messaging for their audiences.
Underperformance in Customer Service
Finding new customers in a business is hard enough. It's even more challenging to retain them for the long haul. It's important to note that retaining existing customers is more cost-effective. It's much better compared to constantly chasing new leads. That's why customer service should be your topmost priority. It's very easy for things to fall through the cracks if you don't have a formal system in place. It causes your customers to be left feeling less satisfied. CRM prevents that by keeping you in touch with everything you need, to meet customers' expectations.
Read: 5 Customer Service Mistakes That Can Make Or Break Your Business
Limited Collaboration Between Departments
Sometimes departments become busy and lose track of what their colleagues are doing. Sometimes you find that data is all over the place and employees cannot access it at the same time. This causes customers to find themselves getting bounced around between organizations. That's because no one is sure of how to handle the customer's needs.
A CRM makes it easy for everyone in the organization to see the lifestyle of every customer or lead. This way, team members can understand how to address customers' needs. This visibility can be accomplished through CRM features like file sharing and team dashboards.
Reduced Productivity
The need for CRM lies in the fact that a business uses manual processes like paper approvals. This results in a business being inefficient. It wastes a lot of time due to the repetition of tasks, which leads to low productivity. The use of CRM eliminates the need for repetition of tasks through automation. CRM leads to marketing automation, customer support automation, and workflow automation. Additionally, it brings account-related team communication into a single, shared interface.
The integration of CRM boosts efficiency and leads to more productivity. It leads to the timely completion of routine tasks without causing any hassle.
Read: Internet Monitoring Software Helps to Increase Employee Productivity
Conclusion
If you've spotted any of these signs in your business, then it's time you invested in CRM software. The challenge, however, is that there are many CRMs options to choose from.Whatever your considerations are when choosing CRM software, ensure you research. It will help you to know which software best meets the needs of your organization. You also need to consider all the different features to end up with the right system.
---
If you like the content, we would appreciate your support by buying us a coffee. Thank you so much for your visit and support.