Presentations are used everywhere. Whether the goal is sharing a personal experience, telling a story or educating the audience, presentations are the best way forward. Modern presentations clearly and effectively get the message across and help you reach out to the audience engagingly. Presentations are used in almost every field. From teaching, marketing, selling, business development to human resources, healthcare or legal. Presentations help in developing a superior range of communication with the audience. A good presentation guides its viewers like a story. It is important to storyline your presentation so that your audience doesn't lose interest in the subject.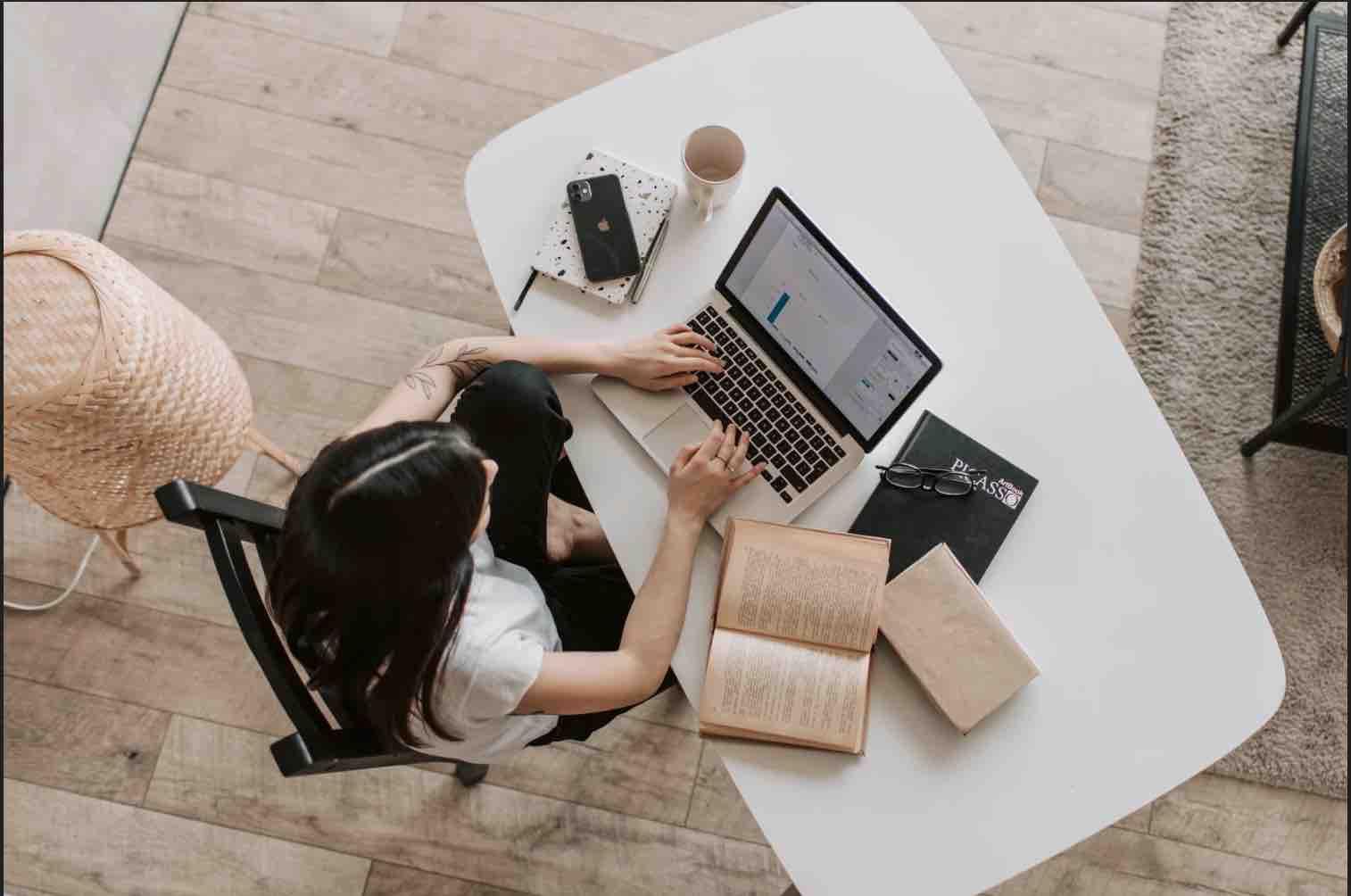 Modern presentations make use of innovative templates, out of the box structure design to provide never seen before presentation experience to viewers. We all have watched several presentations in our lives. One should note that the goal of your presentation is to garner as much attention as possible and get the audience to react. You can make use of SlideModel designs to create professional presentations in no time. In this post, we will talk about how you can create astounding and modern presentations in Open Office Impress.
Read: How to Install Microsoft Office on Ubuntu 22.04
What is Open Office Impress?
Open Office Impress is one of many popular light-weight presentation software in the market. It enables presenters to transform their thoughts into slides. The software is free to use and comes pre-packed with the OpenOffice package.
Open Office Impress can be used for personal, classrooms and business purposes. You can create out of the box slides and include components such as tables, images, lists, charts, clip arts and other visual aids.
Entrepreneurs are often required to come up with quick presentations. Open Office Impress can come handy for almost any business or personal purpose. Now that we know about Open Office Impress, let's move ahead and know how to create a presentation.
Empty Presentation Template:
As soon as you start Open Office Impress, you'd be presented with two major options. You can either start from scratch by clicking on Empty presentation or you can choose a readymade template. For those who wish to craft their presentations from scratch, starting with 'Empty Presentation' option is the way forward. You can design every visual element, define and define places for texts, visuals, animations and more.
Moving forward, you will be asked to pick a background for your presentation. There are multiple output media available on Open Office Impress namely Original, Paper, Slide, Screen and Overhead.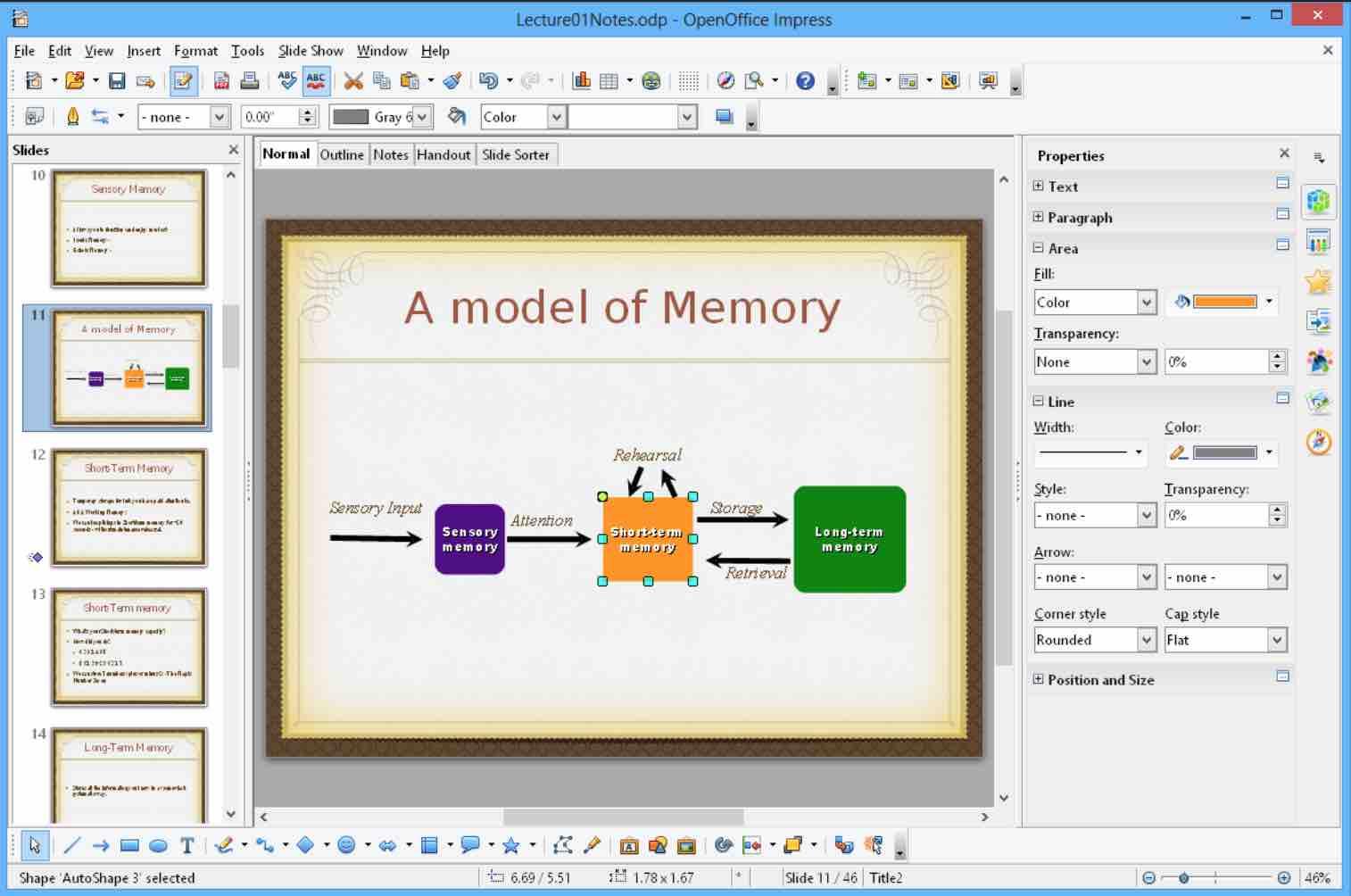 When you reach the third stage, you can pick slide transitions. You can set the timing of the slides, alter animation speed and more. You can also control and specify the duration of the page, how much the slides should pause, assign different animation to different visual elements etc. Creating your presentation from an Empty template is a suitable choice for those who have experience in creating engaging presentations. Starting for scratch can be difficult for those who don't have a knack for professional design.
Read: How to use Microsoft Word on Ubuntu
Presentation Template:
You can kickstart your presentation making by using a ready to use PowerPoint template. Let's say you're creating a presentation to pitch your company's marketing plan in the cyber technology domain. Rather than coming up with a design from scratch, you can simply download and leverage a cyber technology PowerPoint template. Readymade templates make life easier. These are easy to format, offer 100% customization and provide a premium design to the templates. A presentation can only be successful if the audience can relate to it. Gone are the days when you could woo your audience with ordinary stock slides.
The audience of today demands a customized presentation experience. The best part of a PowerPoint template is branding. You can boost the integrity of your business presentation by including branding guidelines in your slides. This makes your audience attune better to your slides. Consistency in design is imperative if you wish to get hold of your audience's attention throughout the presentation. PowerPoint templates feature a constant design right from the beginning slide to the end. Moreover, a consistent design schema makes it easy for your audience to comprehend the content and draw conclusions.
Read: Best Apps for Ubuntu 22.04 to enhance productivity, security and entertainment
Charts and Graphs:
Every presentation is incomplete without visuals. People often clutter their presentations with text and make it overwhelming for their audience to digest the content. Using charts and graphs in your slides can be a game-changer for your presentation goals. When you have a plethora of critical information to be presented to a large audience, it's always better to go with charts, graphs and infographics. Open Office Impress offers superior charts and graphs. Under the AutoLayout option, you can find various charts and graphs which might suit your specific business case. Charts help you give a third-dimension to your data, plus your audience can understand the information at an eye's glance.
Rather than creating charts or graphs from scratch, you can include a template for the job. You can easily edit the metrics, add your data and provide a multi-dimensional look to the data. Open Office Impress supports various chart types such as Bar charts, Pie charts, Donut charts, Column charts etc. Including infographics is also an amazing option to make your visuals self-explanatory. Infographics help you consolidate numbers and text while making sure the visual looks attractive. It is only then you can avoid 'Death by PowerPoint' and make your presentation an amazing experience for the participants.
Open Office Impress also supports out of the box animations, background styles and diagrams. If you have a ready-made template, you can create your presentation within minutes. Open Office Impress reduces the presentation complexities and offers a simplistic presentation approach.
---
If you like the content, we would appreciate your support by buying us a coffee. Thank you so much for your visit and support.