Do you like watching online videos on Tiktok? If yes, what do you do when you want to download a fascinating video onto a mobile device or PC? Like the next person, you possibly use free software applications. Although some of these tools work, theycontain malicious viruses. Also, most free video downloading tools redirect to a suspicious page when you click on Convert or Download. Hence, they are unreliable and risky to use regularly. As an alternative, you should try 4K Tokkit Pro video downloader. 
The 4K Tokkit Pro downloader –An overview
An all-inclusive software tool, the 4k Tokkit Pro downloader allows you to download videos from TikTok. The 4K multiplatform software is all you need if you use an Android mobile device. There is a free standalone mobile edition of the 4K Tokkit Video downloader for Android users.
Read: How to Use 4k Video Downloader to Download YouTube Videos
It is the ultimate solution when you want to download TikTok captions, challenges, hashtags, single clips, or accounts. Once you do, you can watch your videos without the need to connect to the internet. Moreover, the 4K Tokkit Pro can let you re-post the videos you have watched to other social media sites. If you find ads annoying, you can browse your feed without viewing them.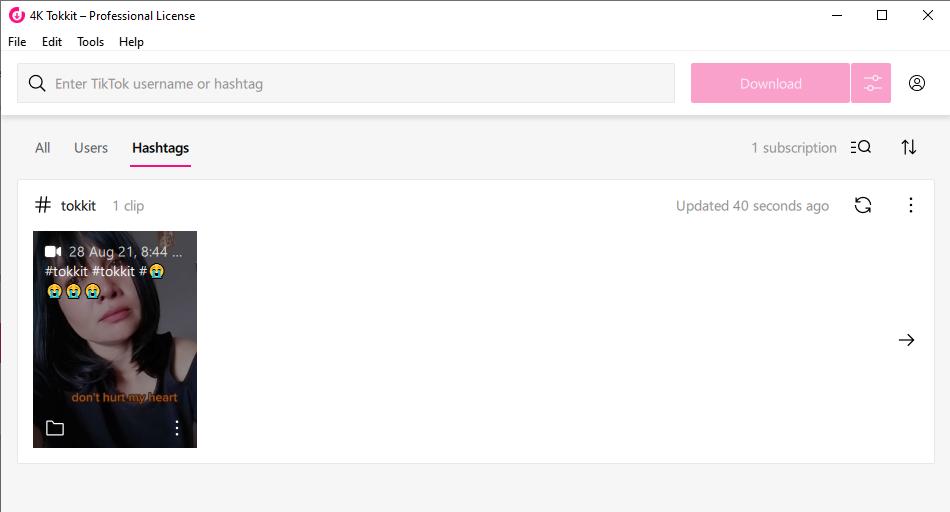 If you only want to download a video, the TikTok downloader will let you do it for free. Users of desktop PCs won't encounter any problem as well. Are you wondering what 4K means? It is a new resolution format made for computer Graphics and digital cinema. It provides higher image definition, fast action, more comprehensive pictures, and more. 4K format can produce over four times higher picture definition than 1080p, for instance.
What are the features of 4K Tokkit Pro Downloader? 
Some features make the 4k Tokkit Pro downloader so different. These include the following: 
You can download new TikTok video clips without wasting time every day.

If you want to download TikTok videos by date, the downloader has an in-app calendar that you can adjust. Once you do, you will download videos that owners uploaded during the time you have specified.

You can save original captions for every TikTok video you download. Point the video icon with your cursor to see the caption in-app. Copy it to your clipboard.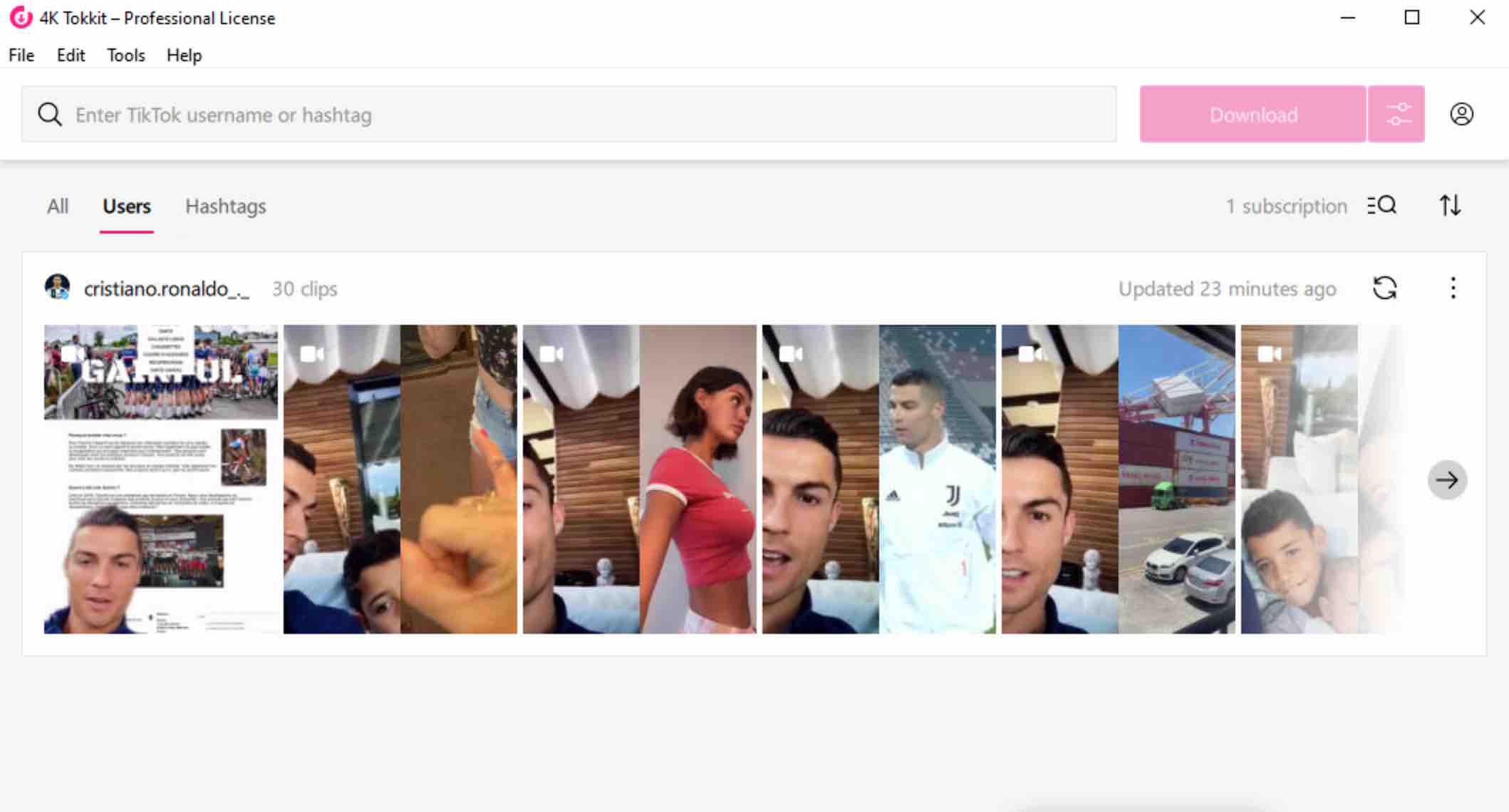 Soon users will download TikTok video clips separately. In short, they will have a way to save each clip at a time and download it as a single file to a PC.

Soon, users will download

TikTok

videos from the specific private accounts they like following.

Also coming soon is a feature that will allow users to download clips that have the same music or audio sound. By entering the song name, users of 4K Tokkit will begin saving all TikTok videos with that track.

Again, Tokkit will offer a feature that will let you change your TikTok location. It will help users enjoy video content from other regions of the world. It will have a built-in proxy.

It can generate updates from favorite creators and hashtags.

Get high quality 720p MP4 format video clips.
 Read: Best online browser games without download or installation
Downloading and installing the 4k downloader
It is easy to download and install the TikTok downloader. Here are easy instructions: 
Go to the linked page and download the installer for the video downloader. Before you do that, make sure you qualify all system requirements for your device. Whether using Windows, MacOS or Ubuntu, the system required will appear on the site.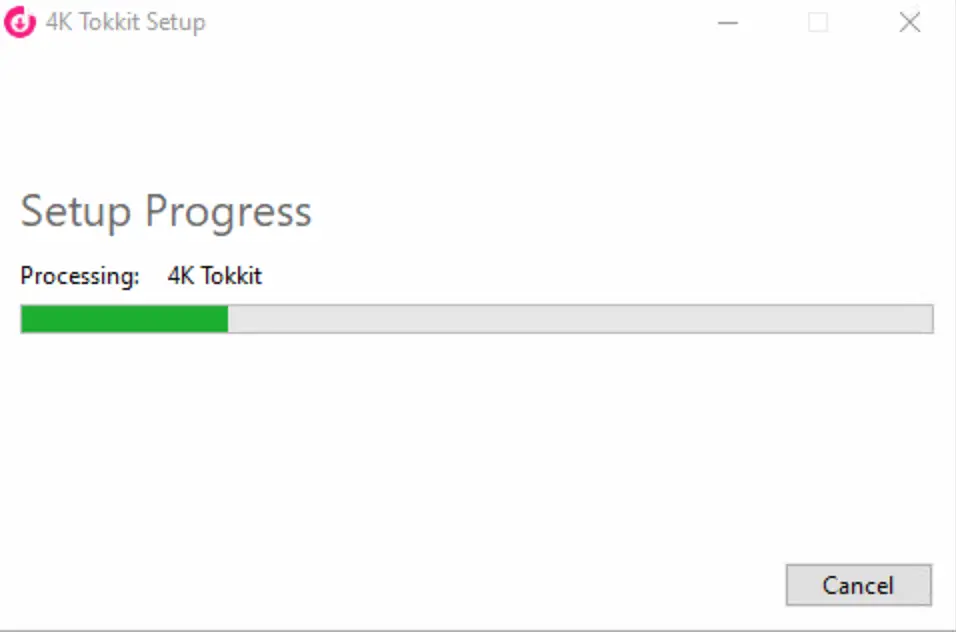 Once you get the installer on your device, run it and wait for it to initialize.

After agreeing to the terms and conditions, click Install.

Wait for the installation process to finish. It will take only a short time only. 

After that, click on Launch to open and start using your software.
How to make use of the 4k Tokkit Pro downloader?
After installing the app, you can start using it right away. So, carry out the following steps:
Once you launch the TikTok app, its home screen will appear

Open the TitTok video you wish to download

Click on Copy, which is at the bottom of the video post's window

To paste the link, choose the Paste Link button.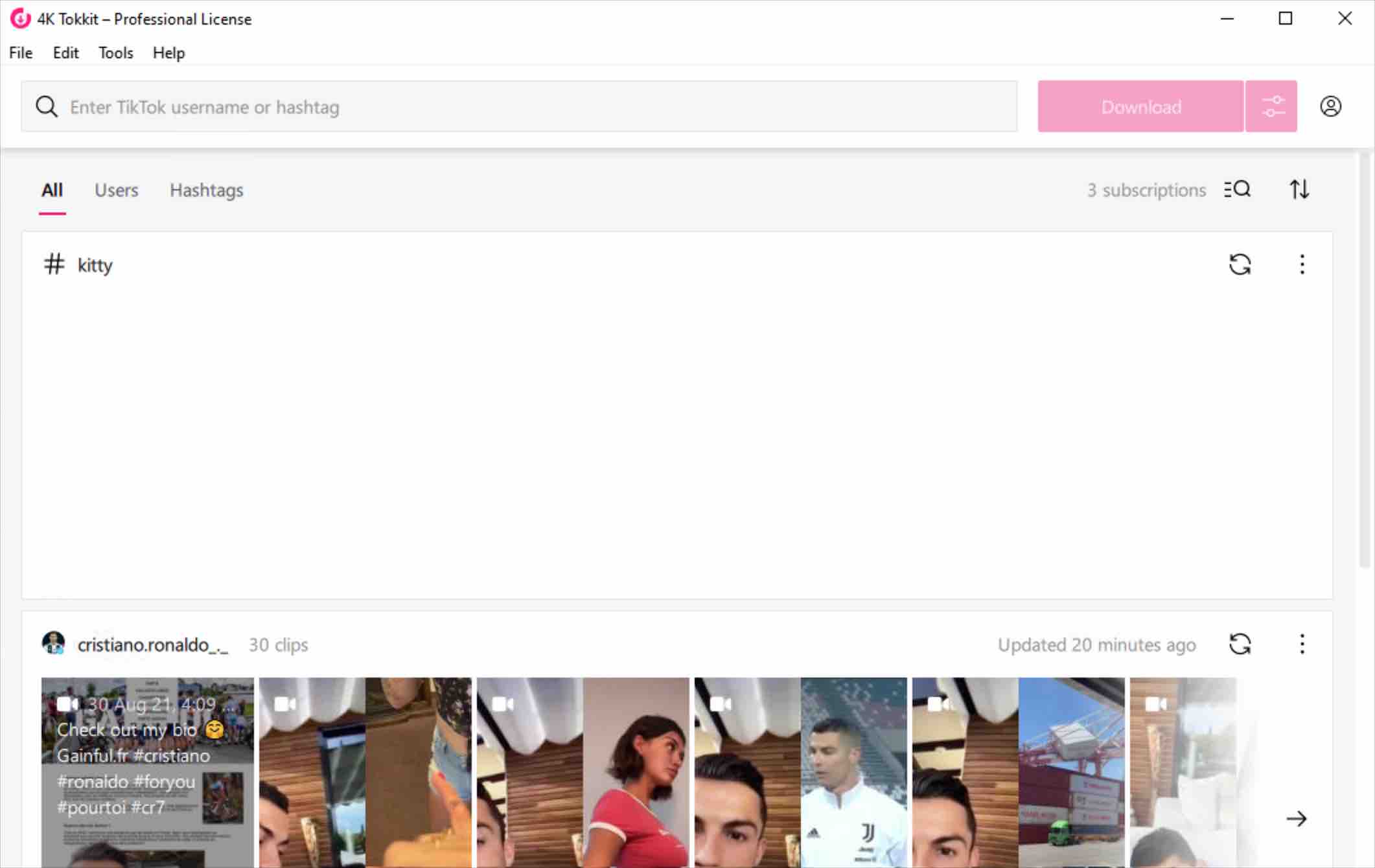 Click the Download button. After converting the link, the app will generate different formats and qualities. It is up to you to choose the option you want.

Choose where to store your video and wait for the downloading process to end.

Next, watch the downloaded video directly from your preferred storage location or the app if you did not choose another place to store it.
What do you pay to use the 4k Tokkit Pro downloader? 
First of all, there is a free plan for everyone who has few uses for the 4k downloader. The free package will only let you use certain features of the app. If you want to make the app more beneficial, you will need to buy a package. There are three paid packages, and each has unique additional features.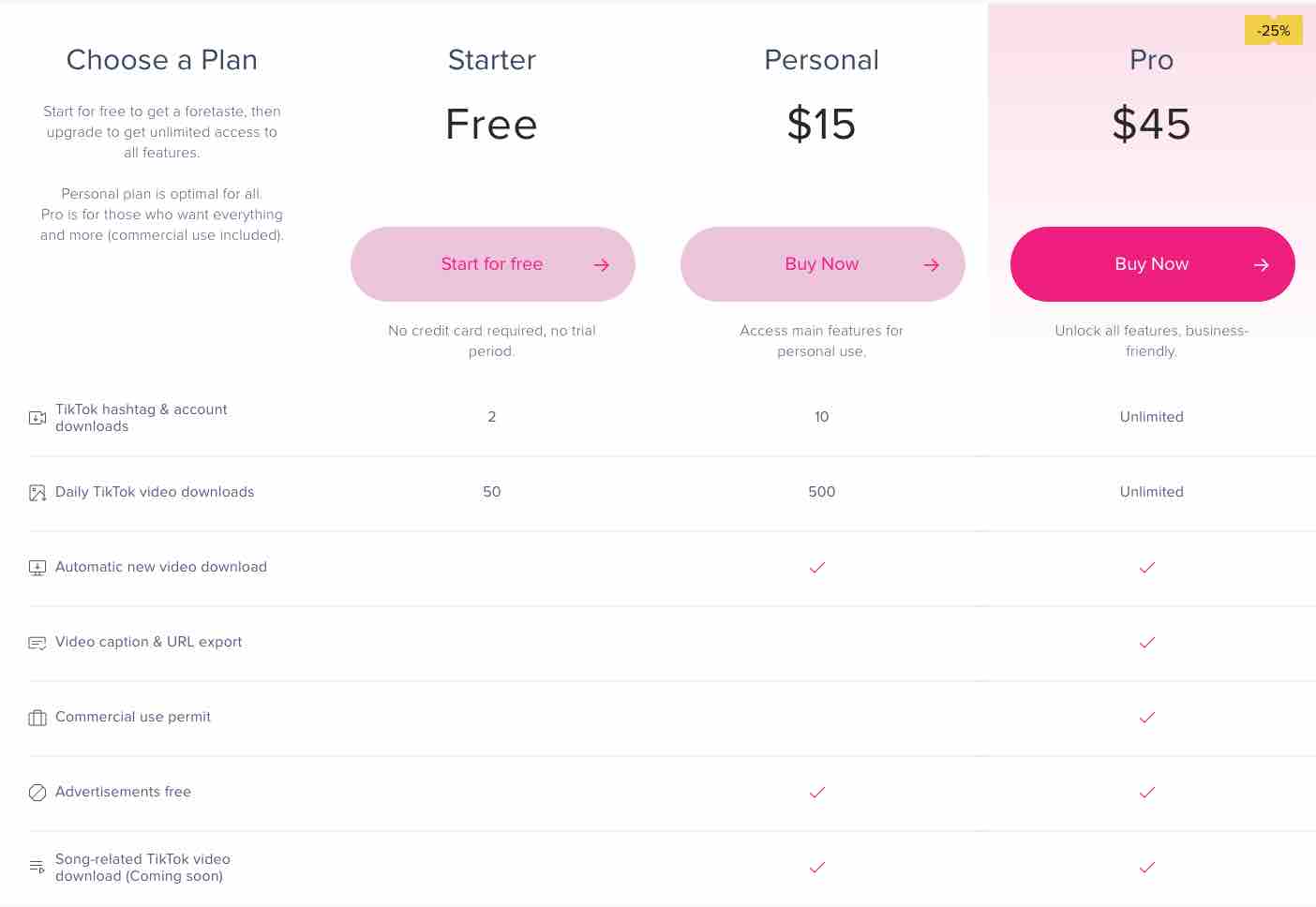 Once you pay, you will have lifetime access to the software and won't pay monthly fees. The first package is known as Personal and costs only $15. You can do unlimited video downloads per video streaming channel or playlist. However, you can barely download more than three videos at once. To access private YouTube videos, log in with your YouTube account. 
The next package is known as Pro, and it costs $45. The most outstanding thing about it is that you can do unlimited video, hashtags, and accounts download daily.  
Final Word
The 4k video downloader is an all-encompassing software tool. Besides its video download capabilities, the software contains a built-in audio and video player. You can also use the in-app download intensity regulator to reduce or increase the download speed. We also love it for supporting Tokkit video downloads in different languages. Finally, the 4K Tokkit downloader is the easiest to use, even if you are a novice.
---
If you like the content, we would appreciate your support by buying us a coffee. Thank you so much for your visit and support.