Cyber threats are increasing every year. According to Verizon's 2022 Data Breach Investigations Report, ransomware attacks increased by 13% in 2021 compared to 2020, accounting for over 30% of malware incidents [1]. With more people working remotely on their personal devices, Macs have become prime targets for cybercriminals. While Macs are known for their security, you still need to take precautions. This article lists the top ways to protect your Mac from the latest cyber threats in 2023.
Use the Latest macOS
| macOS Version | Release Date |
| --- | --- |
| macOS Ventura | October 2022 |
| macOS Monterey | October 2021 |
| macOS Big Sur | November 2020 |
Always keep your Mac updated with the latest macOS version. With every new release, Apple patches security vulnerabilities and adds new security defenses [2].
For example, macOS Ventura introduced Passkeys, which replace passwords with secure cryptographic keys. Monterey added unlock with Apple Watch, improved iCloud Private Relay, and introduced memory safety technologies like pointer authentication codes [3].
To update your Mac, go to System Preferences > Software Update and click "Update Now" if an update is available. You can also enable automatic updates for convenience.
Read: Checklist for Converting your Sluggish Mac Into a Speedy Wagon
Download Apps from the Official App Store
The Mac App Store is the safest place to download apps. Apple thoroughly vets every app before allowing it on the store. Apps from the App Store can access only limited areas on your Mac to prevent malware [4].
On the other hand, apps downloaded from the internet aren't checked by Apple. They may contain malware and have access to critical system files on your device.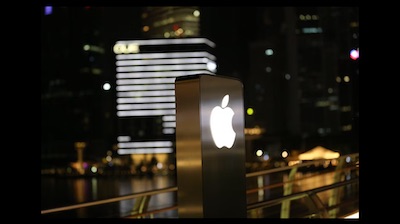 Stick to the Mac App Store as much as possible. If you need to install apps from outside, use Apple's Gatekeeper feature to check them for malware before installing. The App Store should be your #1 software source to boost Mac security.
Read: How to properly clean reinstall your MacOS
Use a Firewall
macOS comes with a built-in firewall that monitors incoming and outgoing network connections. Turn it on to prevent unauthorized access to your Mac [6].
To enable the firewall, go to System Preferences > Security & Privacy > Firewall. Click the lock icon in the lower left corner to make changes. Make sure both "Enable firewall" and "Block all incoming connections" are ticked.
You can allow access to approved apps by clicking "+" and selecting the apps. For advanced protection, use a third party firewall like Little Snitch or Radio Silence.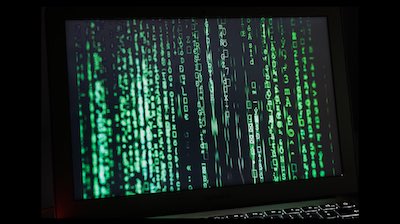 Use Anti-Malware Software
While less common than Windows threats, Mac malware still exists as Mac is still vulnerable to new and emerging malware. Anti-malware software provides an extra layer of protection by continuously monitoring for threats [7].
Some of the top Mac anti-malware tools include:
Malwarebytes – provides real-time scanning and ransomware protection.

Bitdefender – uses machine learning to detect zero-day threats.

Avira Antivirus – lightweight option good for older Macs.

Norton 360 – provides a firewall, VPN, dark web monitoring, and 50GB cloud backup.
Ensure your anti-malware app is updated to the latest version for maximum security. Schedule regular scans to catch any malware lurking on your device.
Read: How to read a Mac formatted drive on a Windows PC
Practice Safe Browsing
Mac encryption scrambles data so only authorized users can read it. Cybercriminals can infect your Mac through malicious websites. Here are some tips for safe browsing [8]:
Avoid clicking on ads, pop-ups or flash notifications that seem suspicious.

Don't visit websites that seem shady or install browser extensions from unknown sources. Stick to official Chrome and Firefox add-ons.

Steer clear of pirated content, illegal streaming sites and torrent networks, which are common sources of malware.

Use a reliable VPN like ExpressVPN or NordVPN when accessing public Wi-Fi or unsecured networks.

Consider using ad blockers like uBlock Origin and Brave browser for fewer malicious ads. But whitelist sites you trust.
Enable Full Disk Encryption
Encrypting your startup disk prevents unauthorized access to your Mac's data if your device is lost or stolen. macOS includes FileVault disk encryption which is very easy to set up [9].
To enable FileVault, go to System Preferences > Security & Privacy > FileVault. Click the lock icon and then Turn on FileVault. This will encrypt all the data on your startup disk.
You'll need to set a FileVault recovery key which can unlock the disk if you forget your password. Store it somewhere safe like a password manager or print a hard copy.
Read: Enhancing Mac Speed: Memory (RAM) Optimization Techniques
Use Strong Passwords
Weak Mac passwords allow instant access to hackers. They are one of the biggest security loopholes. Follow these tips to create strong passwords [10]:
The longer the password, the better. Aim for at least 15 characters.

Include a mix of lowercase and uppercase letters, numbers and symbols.

Avoid personal info or common words found in the dictionary.

Use passwords like "Wh3r3!sMyC@t324?

Use a unique password for every website, especially critical accounts.

Consider using a password manager like 1Password or LastPass for convenience and security.

Turn on two-factor authentication wherever possible.
Read: Best Password Managers for 2022
Back-Up Regularly
Back up your Mac regularly to protect your data from ransomware and hardware failure. Use Apple's Time Machine to create automatic backups to an external drive [12].
Also create manual backups to cloud storage like iCloud, Dropbox or OneDrive. Store backups disconnected from your Mac for better protection against ransomware.
Test your backups from time to time to ensure you can restore data when required. Backups are your last line of defense against data loss.
Conclusion
While Macs have robust security, you shouldn't get complacent. Follow these tips to keep your device malware-free in 2023. Using the latest macOS, reputable apps, strong passwords and regular backups will help keep your data safe. Protect your Mac with a firewall, anti-malware software and safe browsing practices as well. With smart precautions, you can enjoy maximum Mac security in 2023 and beyond.
References
[1] 2022 Data Breach Investigations Report, Verizon

[2] Apple security updates, Apple Support

[3] macOS Monterey security overview, Apple

[4] Download apps safely on your Mac, Apple Support

[6] Use the macOS firewall, Apple Support

[7] The best Mac antivirus software for 2022, Tom's Guide

[8] Safe web browsing practices, Norton

[9] Use FileVault to encrypt the startup disk, Apple Support

[10] Create strong passwords, CISA

[12] How to back up your Mac, Apple Support
---
If you like the content, we would appreciate your support by buying us a coffee. Thank you so much for your visit and support.