It only ever stands to reason to rely on a program that will allow you to do it flawlessly when it comes to video editing. While today's smartphones have powerful in-built video editing tools, they are insufficient for users who wish to edit their movies professionally. This is why individuals frequently seek editing software. TunesKit AceMovi Video Editor is one tool that stands out from the crowd.
TunesKit is a dependable program that allows you to edit video content. The functions of this program are simple to use and make the video editing process enjoyable. Unlike other tools that require you to understand technical issues, with TunesKit, that won't be a problem.
Read: How to Capture Videos in Windows 10
It also has an in-built library containing a plethora of audio, video, and image files that you may utilize to enhance your video-watching experience. So, let us begin our evaluation of TunesKit AceMovi and see whether you should purchase it.
AceMovi Video Editor is a fantastic TunesKit product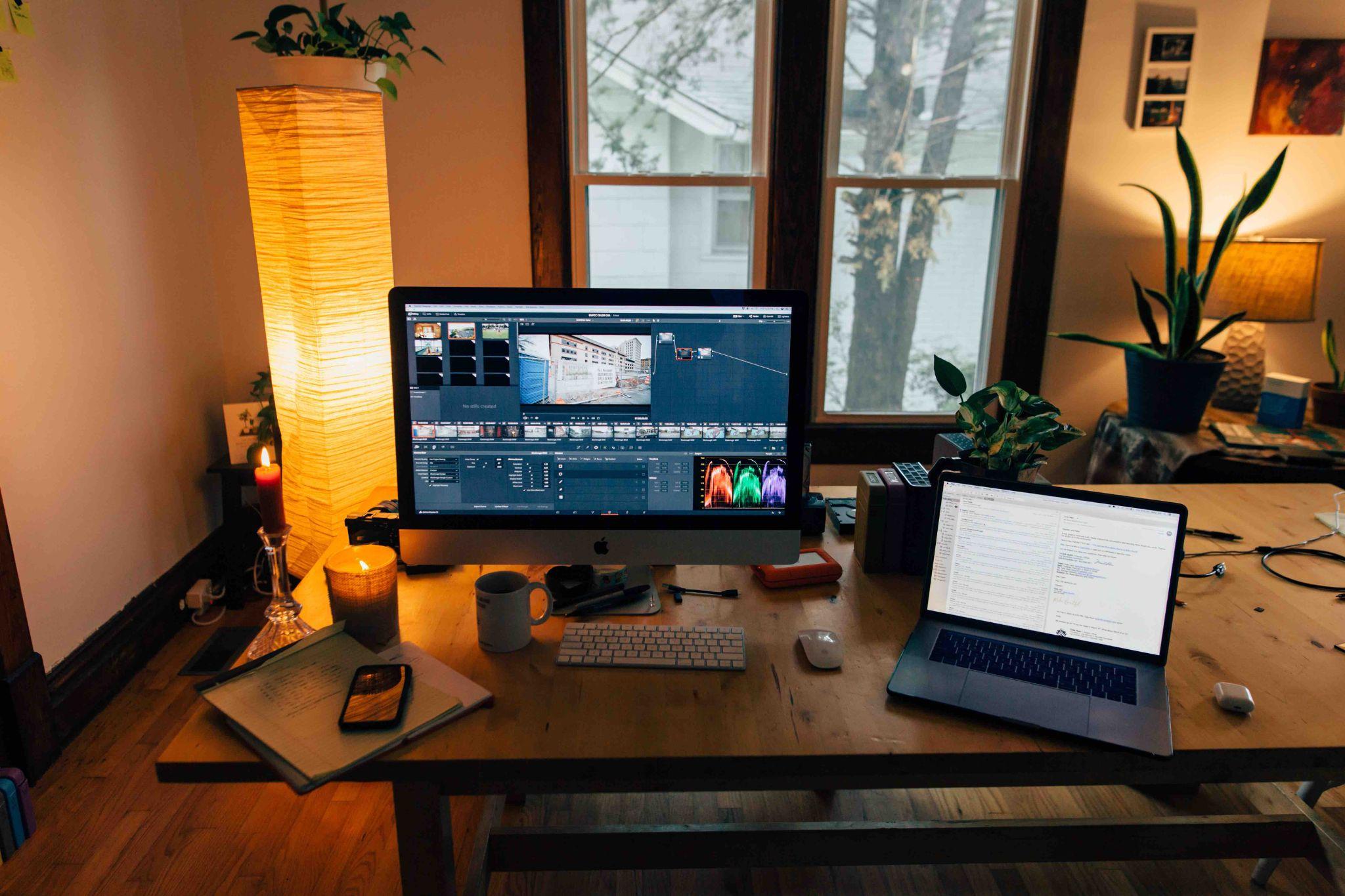 TunesKit AceMovi is one of the most outstanding video editing programs available, allowing you to edit videos effortlessly. This easy-to-use program has various features and tools, including templates, music, text, animations, transitions, and more. Not only can it be used to create professional videos, but it can also be used to edit home movies.
The coolest thing about TunesKit AceMovi Video Editor is that it allows you to customize your videos while also recording your screen. You have the option of recording the video on the screen and manipulating it afterward to achieve the desired effects.
To begin working with the program, you must first download it. The preview area and the timeline component will be the two key sections on the main screen. Apple audio, transitions, and other editing options are available under the timeline.
Since the application is designed for people without lots of editing experience, you should have no trouble utilizing the tool. Even if you are unfamiliar with the technical aspects of any video editing application, you should be able to use and operate it with ease. On TunesKit, every control is easily accessible, and you may use the simple features to make modifications.
Offering both a Windows video editor and a Mac video editor, users of both operating systems will be able to use AceMovi. All you have to do is download the relevant version and start the program to edit your video.
Read: How to Stream videos from PC to Android
Technical Specs
Before visiting the TunesKit AceMovi website and installing the software, let's look through the technical specifications. First, let's look at the system core requirements:
Windows Hardware and System Requirements:
Windows 7, 8, 8.1, 10 , 11

Processor: At least 1 GHz

RAM: At least 512 MB

Resolution: At least 1024×768 pixels
TunesKit AceMovie's Best Features
Excellent Video Editing Capabilities
TunesKit AceMovi has powerful video editing tools built-in, such as splitting, rotating, speed modification, and trimming. You may use the same tool to capture movies right from the screen if you like. You may also upload material from microSD cards and add transitions, audio, text, and photos, among other things.
Subscribe to AceMovi YouTube channel
A Database for your Content
TunesKit AceMovi's most significant feature is its excellent in-built library. Photos, templates, audio tracks, and movies are among the various items in the library. You may use them to create spectacular video edits. In addition, the library has everything you'll need to get started with video processing.
Supports a Wide Range of Formats
It is important to pick a video editing program that can work with various video formats. Isn't it possible that you have a video in a different format? TunesKit AceMovi really shines in this situation. It can support a variety of video formats, including MKV, 3GP, MPG, MP4, M4V, and others. Additionally, the tool also lets you save files in a variety of formats, including 3GP, 4K Video, OGV, MPEG-2, MPEG-1, MKV, MOV, AVI, MP4, and more.
Features for Advanced Recording
TunesKit is a one-stop-shop for all your music needs. You may use this powerful video editing program to record video chats, screencasts, PowerPoint presentations, and much more. Additionally, you may alter the recorded video after it's been recorded by adding animations, audio, text, transitions, and much more.
Read: How to download YouTube videos with VLC Media Player
Preview in Real-Time
Alongside video production, the program also allows you to see how your work progresses in real-time. This way, you'll be able to see how your video appears and what else you can do to make it stand apart.
Tuneskit AceMovie Pricing

Tuneskit AceMovi will set you back a few bucks. Users will first have to pay a little charge to utilize it because it includes powerful video editing capabilities. Even so, before you purchase the entire package, take advantage of the free trial. Try it out for yourself to see whether it meets your requirements. After you're satisfied, you may buy the subscription. Please be aware that the free trial includes a watermark on movies exported from the application. However, you will have a fair concept of how this tool will operate.
 How Do I Use TunesKit AceMovi?
To get going with TunesKit AceMovi, simply follow the steps below.
Step 1: Get the correct version by going to the official website. Now start the program and wait for the main screen to display. To add the movies to the tool, click the import option.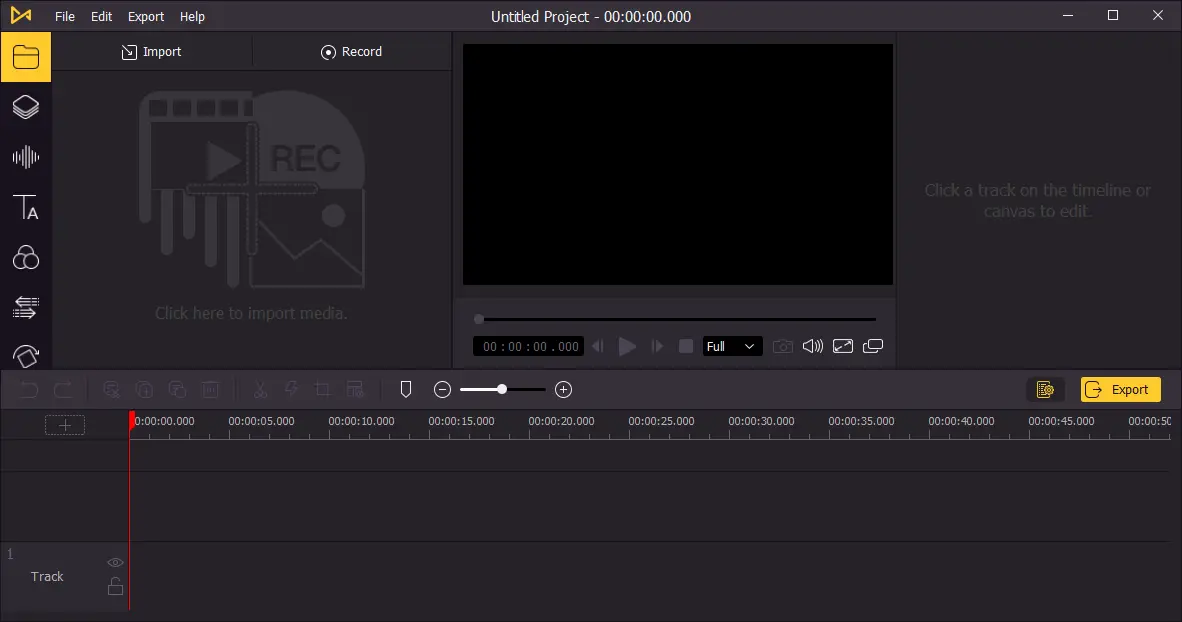 Step 2: Move to the bottom of the webpage to find the timeline section. To add certain effects, such as music, picture, video, and more, go to the Media Library. You may modify and arrange the media clips in the timeline area.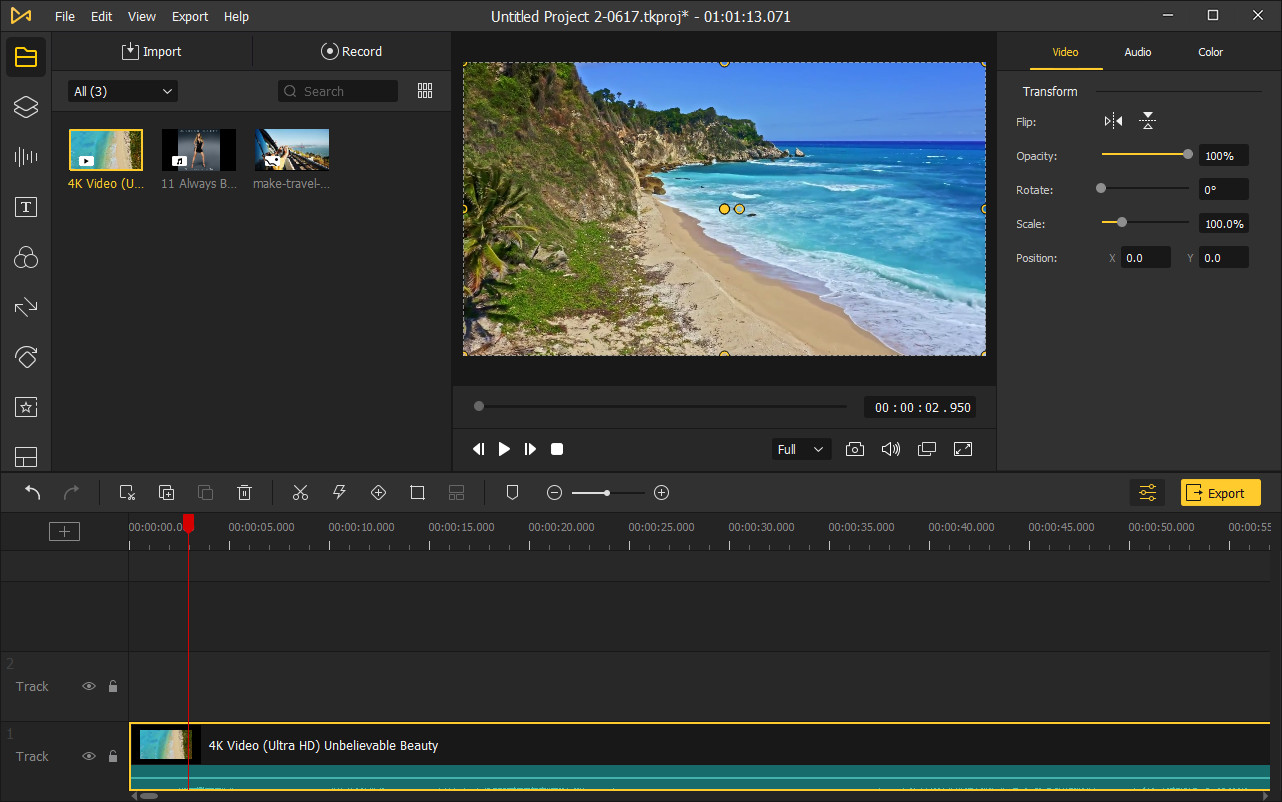 Step 3: Preview your updated video in real-time, and then export it to your computer if you're happy with the outcome.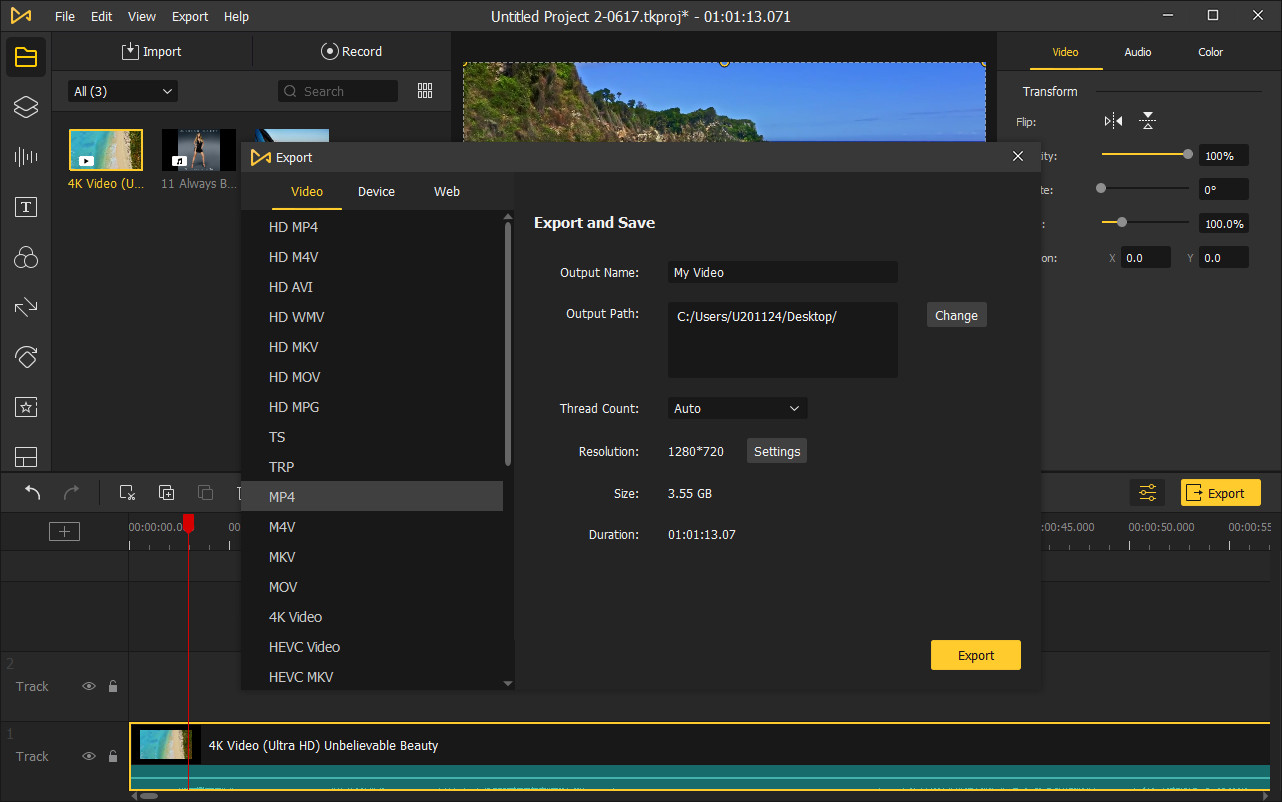 Pros and Cons of TunesKit AceMovi
Advantages
Simplistic, user-friendly interface

Recognizes and converts a variety of video types.

There is a free trial available.

Exceptional built-in library.
Disadvantages
You can only export video files with a watermark using the free trial.

A Linux version would have been highly appreciated
Closing Thoughts
TunesKit AceMovi is a helpful video editing software with many capabilities.  This program is suitable for both newbie and experienced video editors. You should get it if you wish to edit your films smoothly. However, before you subscribe, make sure you sample the free trial version to see whether the features appeal to you and match your needs. Overall, TunesKit AceMovi makes video editing simple and painless.
---
If you like the content, we would appreciate your support by buying us a coffee. Thank you so much for your visit and support.