With the increasing use of smartphones and the huge quantity of data that we access daily on the Internet, oftentimes, your cell phone would run out of memory. Applications are constantly
being updated and photos and videos taken frequently. If you do not want to delete important information from your device however, it is better to have an efficient cleaning tool.
Some people prefer to do the cleaning task manually, .i.e. delete unnecessary photos, videos, files and applications.
In order to optimize the use of your device and achieve better performance, there are some applications that can be used to clear your phone's memory.
Cell phone memory cleaning apps usually take up little space and can be very effective to ensure the best performance and speed of your device. After all, when the memory is full, speed and performance are seriously affected.
In this article, we have selected the best-rated apps on the Google Play Store.
Read: How to Install Android Studio on Ubuntu 18.04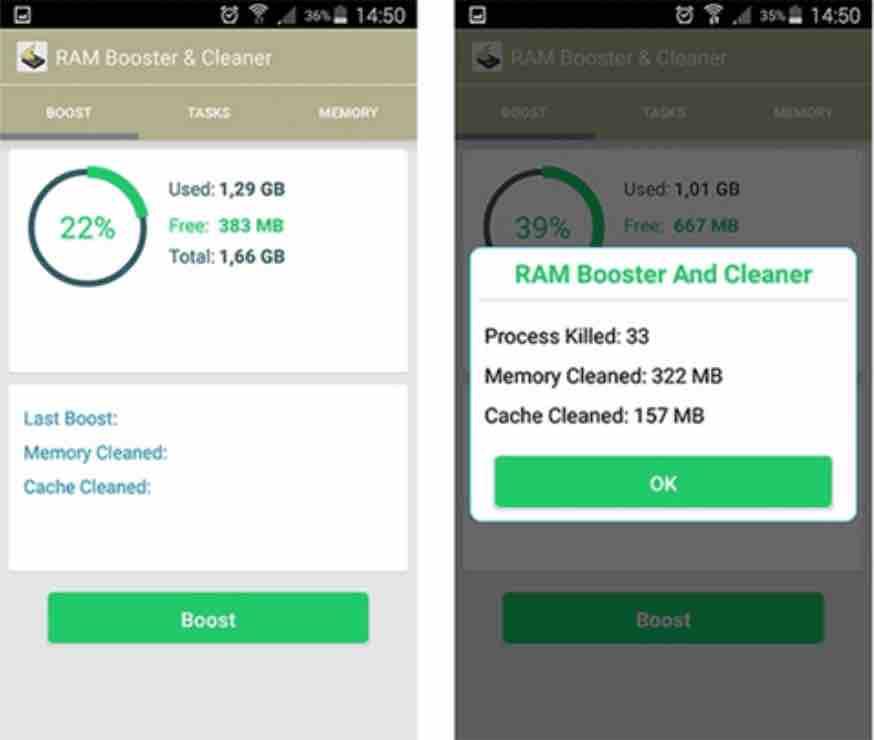 One of the best android cleaner apps
This Android memory cleaner app is one of the most complete when it comes to cleaning RAM memory. With its very intuitive interface, you won't need more than 3 clicks to be able to free up memory space and improve your phone processing capabilities.
Read: Phone overheating: how to avoid and fix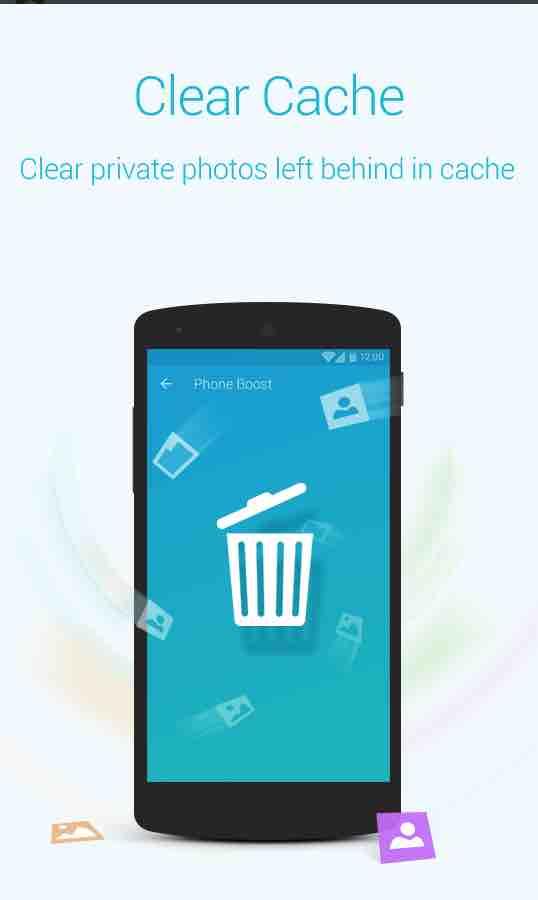 Android Booster is a compact application that can help improve your phone's performance. With the press of a single button, you can speed up your applications and free up space on Android. It can even scan the device and clean the cache. It also has an application manager and energy-saving mode.
You will be able to view the graph of the total memory usage of the cell phone and check how much space each application is using.
Read: How to Fix "No Command" Error on Android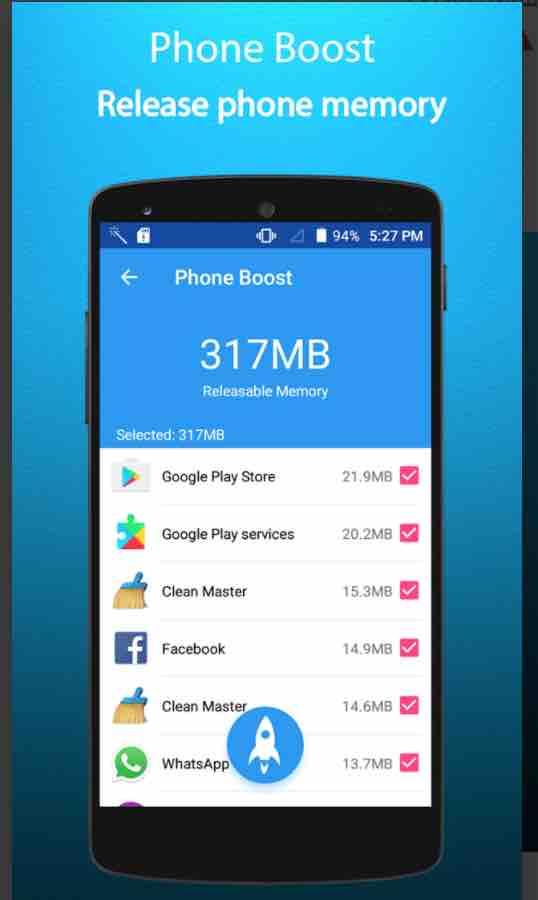 Ultimate Pal supports older versions of Android. With just one touch, you'll be able to optimize your device's performance and view the memory usage graph.
To perform the cleaning, the user simply has to click on the "Boost" button. This will display a graph of how much space has been freed up from the cell phone.
Read: Best Android messaging apps
CCleaner promises speed, security, and also optimization of your device, safely removing unwanted files, and clearing browser history, application cache, and clipboard content.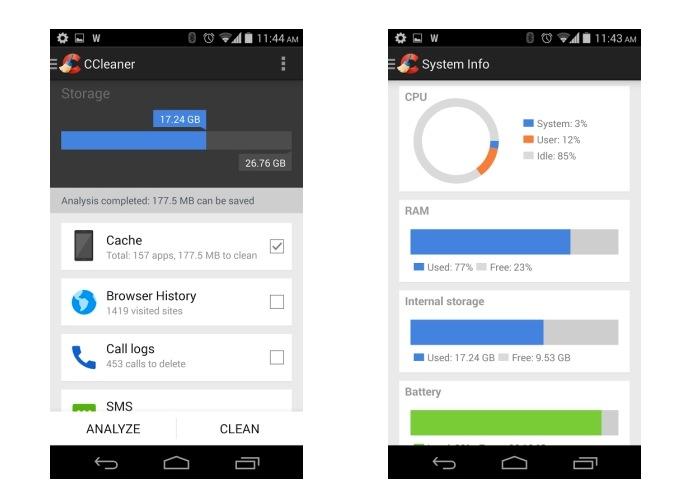 Probably the best Android phone cleaner app, It allows you to delete unnecessary files and install apps that are not being used. You will also be able to delete unnecessary system applications.
By clicking on the "Analyze" button, the application will list all the files that could be deleted. This included SMS, call history and unnecessary system files. Simply click on "Clean" after selecting the files.
A pretty useful feature is the application hibernator. It closes apps acting in the background until they are opened again manually. It also reports the statistics of which applications consume more data and battery and which ones are not being used and can be removed.
Read: How to extend your laptop battery lifespan on Linux Ubuntu/Debian
CCleaner best Android cleaner app also displays on your main screen the total memory storage and RAM usage of your device.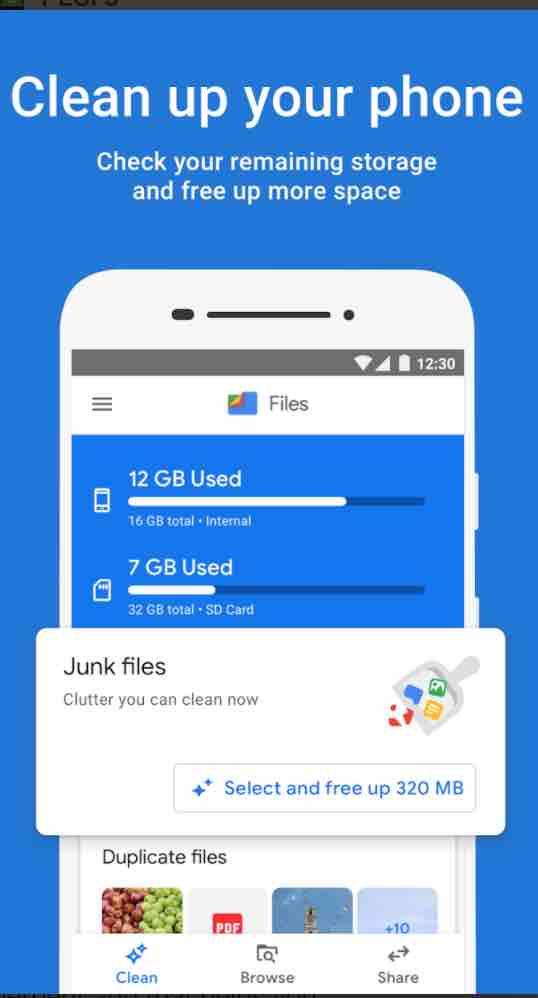 Files By Google is Google's file manager. It allows you to easily free up space on your phone. It can find and clean up, for example, application cache files and repeated images.
Read: Do I need a virus scanner for my iPhone
Fast and practical, Speed Booster promises to optimize and speed up your device with just one click, you will be able to remove useless files and clear cache on android. Another interesting feature is the battery booster that reduces energy consumption and even charging time.
Read: How sleeping with your phone increases the risk of cancer and infertility 
Already consolidated and well-known, Clean Master for Android still remains one of the best apps for cleaning your phone in 2020. Downloaded by more than one billion users, the application performs the functions of cleaning and accelerating the phone. Not only does it provide trustworthy antivirus protection for Android, but it also eliminates malware and malicious files.
Available for Android, the Clean Master phone cleaner app also has a lighter version (Clean Master lite) that takes up less memory.
A complete and well-evaluated application. With a rating of 4.7 stars, its functions range from cache cleaning to application protection.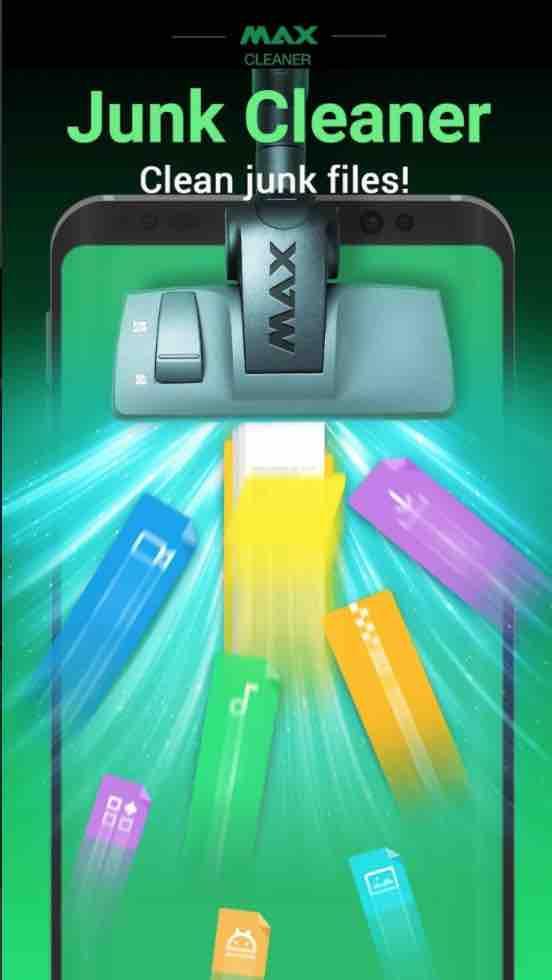 In addition to making the device lighter and faster, it also helps with battery maintenance, protection against malware, and CPU cooling.
Read: Best Android emulators for Windows 10
---
If you like the content, we would appreciate your support by buying us a coffee. Thank you so much for your visit and support.