Nowadays, it's easy to get lost in our day to day activities. We can end up forgetting important dates, birthdays, events, holidays like Carnival and even work meetings. And of course, whenever this happens it can become a serious problem. That's why wehave decided to bring to you a list of the 15 best calendar apps for smartphones which will help you get more organized.
Find the best options available on iOS and Android and no longer worry about forgetting any important date.
1. Google Calendar
Get more out of your day, organize important dates, set alarms, reminders, and even get email notifications with Google Calendar. It is by far one of the best calendar apps for any type of user.
In addition, Google Calendar app can be used to sync your events through Gmail and much more. Download it right now, for free, for iOS and Android !
2. Microsoft Outlook
Of course, Microsoft is not far behind with its own date-organizing app, which also syncs with its email tool. Outlook allows its users to take notes on the calendar, receive notifications, set alarms and much more.
Read: Best apps to records phone calls on Android
Plus, it also syncs with OneDrive and Dropbox, so you can keep track of your documents through a single app. Access and download for iOS and Android !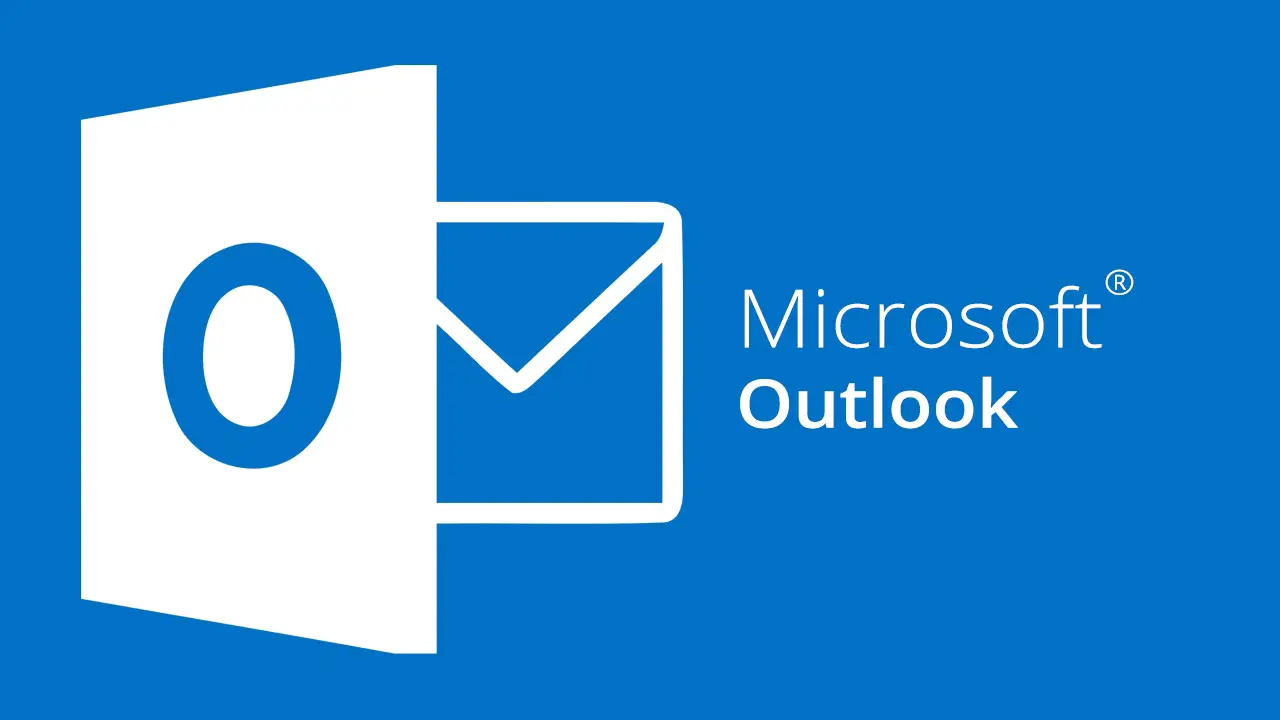 3. aCalendar (Android)
aCalendar is among one of the most complete calendar apps. It has an excellent interface, as well as a widget for a quick view of your schedule. In addition, it is possible to handle Google Calendar itself through the application. Track moon phases, set your dates and schedule notifications. The app is free, download it for Android !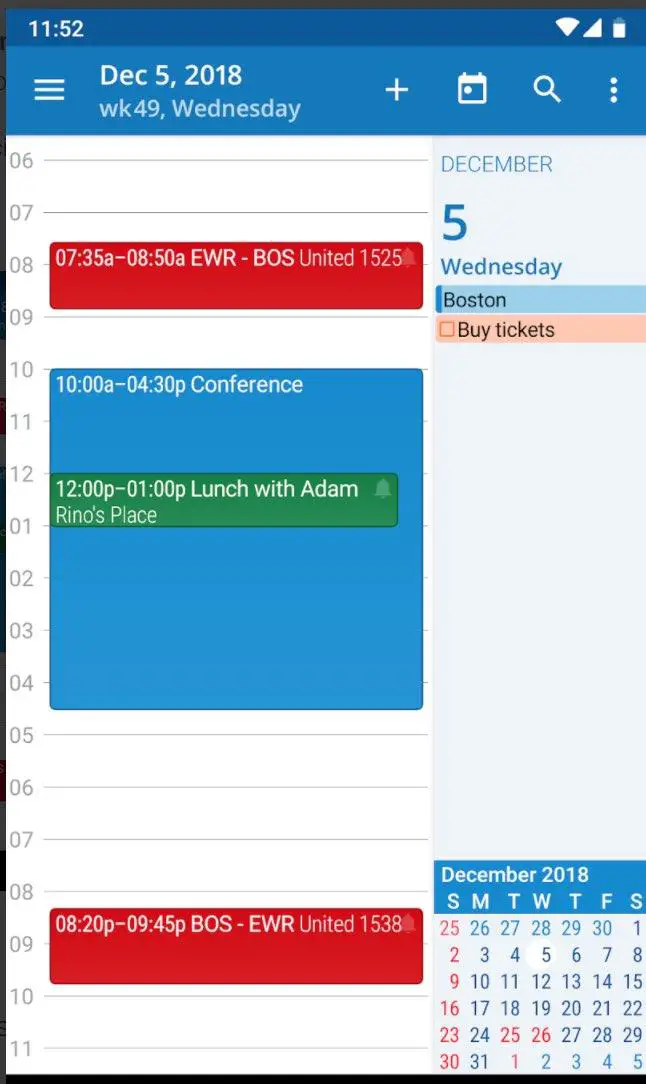 Read: 8 Best Online Survey Apps
4. Newton Calendar (iPhone)
Especially suitable for Newton Mail users . It offers an overview dashboard of your schedule, allowing you to quickly check your availability and appointments. It is also possible to handle other email applications through Newton Calendar, as well as Gmail, Google applications, among others. It is free and available for iOS only .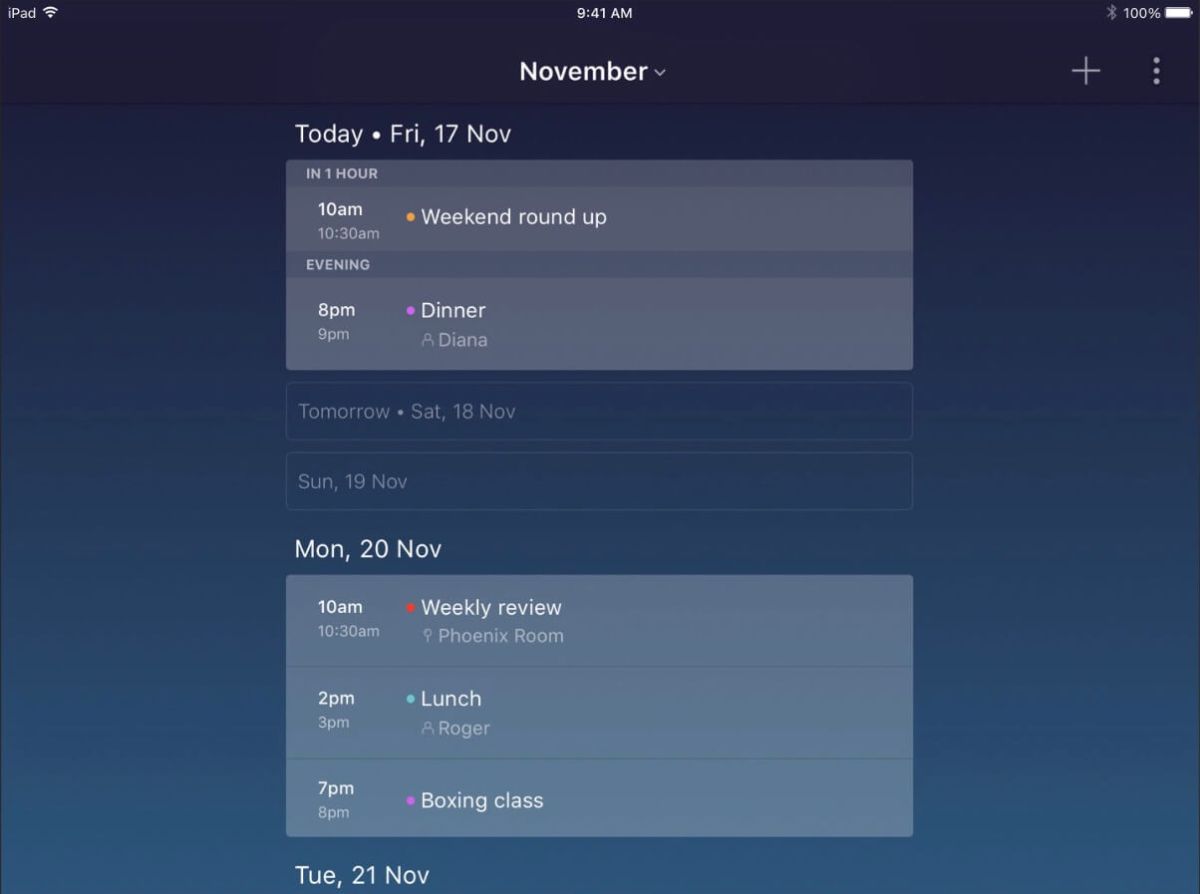 5. Menstrual Calendar
For women, Menstrual Calendar is one of the best calendar apps for mobile devices. The app has over 100 million downloads worldwide.
It allows its users to track fertile and ovulation periods, as well as track how many days are left until the next period and give alerts about pregnancy risk. The app is free and available for iOS and Android !

6. TimeTree
TimeTree is one of the best alternatives among calendar apps, being available both for smartphones and on the web. Your schedules and appointments can be shared even with people who don't use the app.
In addition, you can book events with other users and chat with them about it. Track your dates, receive notifications and much more. The app is free. Go to the website and download it right now!
Read: Top-10 Apps for Men
7. DigiCal Calendar (Android)
DigiCal offers up to 6 customizable widgets for your smartphone screen, as well as allowing users to organize their schedules, events, tasks and much more. It also has weather and weather features, a dark theme, and even events are booked using Google Places. Download it to your Android smartphone !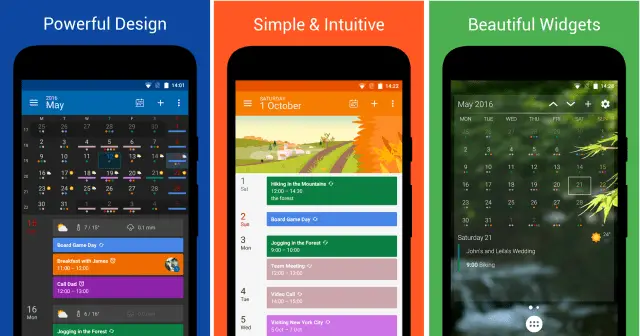 8. Business Calendar (Android)
Looking for a calendar that also serves as a task manager? The Business Calendar is an excellent choice for these functions. Track an annual view, know when holidays are coming, tag your activities and get notifications.
The app also has a widget for your smartphone screen. It's free and available for Android !
9. Easy Calendar (iOS)
Easy Calendar is one of the unique calendar apps for iOS devices. It allows you to sync with your current calendar app, as well as fully integrate with your iPhone's native event calendar, as well as iCloud, Outlook, Google Calendar, Hotmail and more.
Easy Calendar also offers a dark theme and additional functionality that can be purchased within it. Download it from the App Store !
Read: Top 10 Money Making Apps You Need to Download Now
10. Simple Calendar (Android)
Simple Calendar is, as the name implies, a very simple and practical application to use as a calendar. It is completely open source and also has a dark theme. The app does not display any ads or ask for unnecessary permissions .
It also automatically imports your contacts' birthday if filled in. Download it for free for Android !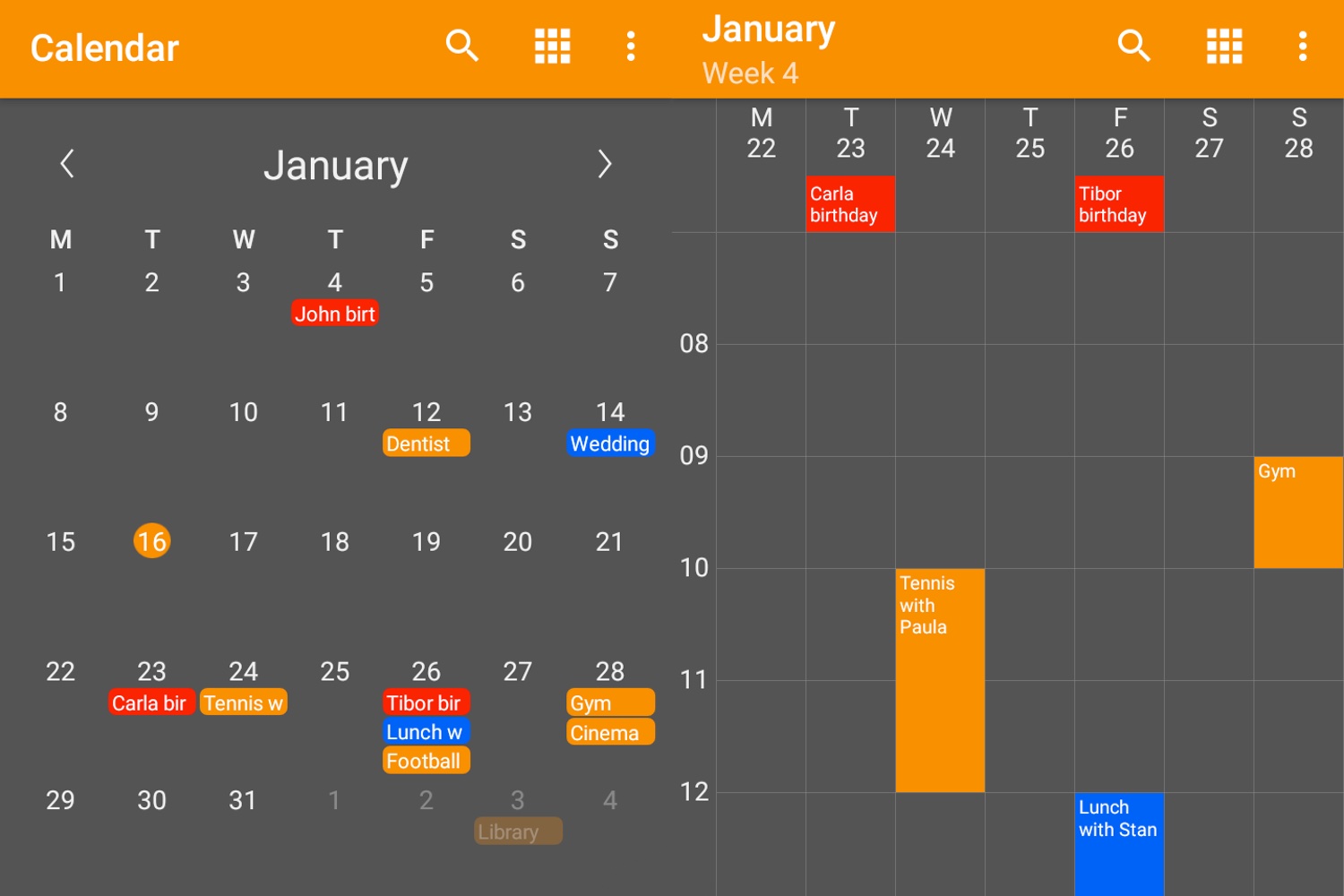 11. Tiny Calendar
Tiny Calendar features an advanced reminder system, allowing users to set up on-screen, SMS or email notifications for any event scheduled through it. It works offline, creating, editing or removing tasks without even an Internet connection. In addition, the app allows people to be invited to see their status. It's free and available for iOS.
12. ZenDay
ZenDay is an app capable of syncing with all your calendars. It allows users to schedule tasks, schedule meetings, schedule appointments, and set up alerts and notifications. Track what has been done in previous weeks through the app. Its interface is clear and clean, in addition to being very easy to use. It's free and available for Android !
---
If you like the content, we would appreciate your support by buying us a coffee. Thank you so much for your visit and support.