While on the road, use a free music streaming app to listen to your favorite songs wherever you are. We have compiled a list of the best free music programs that may help you enjoy your own music collection, learn about new artists, recognize songs, listen to streaming music, and find local radio stations in your area.
The vast majority of these programs are suitable for use on smartphones operating on either Android or iOS. You may download the program by following the link provided, or you can look for it in the app store on your mobile device. You'll be up and running in no time at all.
Pandora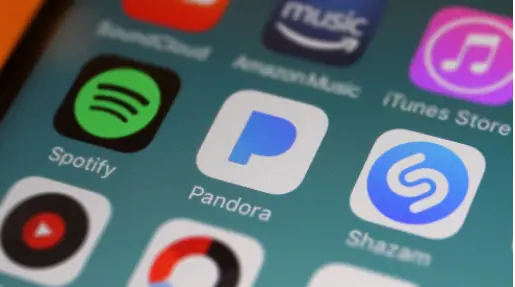 There is a good reason why Pandora is so popular. The app known as Spotify is regarded as the best one for streaming music, as stated by the majority of its users.
When you add an artist you like, Pandora will play songs by that artist in addition to tracks by other artists whose music is similar. Discovering brand-new songs that are similar to the ones you already love can't be much easier than this.
As you listen to music, the app will ask you to rate individual songs so that it may play more of the music you like and less of the music you don't like. The program takes into account your feedback in order to improve the quality of the suggestions it provides.
You may subscribe to podcasts via the app and store your favorite artists for easy access in the future.
While you are connected to Wi-Fi, the program performs very well; as a result, you will have very little buffering when listening to music.
If you also listen on a computer, signing up for a free account with Pandora will allow you to keep your stations and ratings across all of their platforms, including their mobile app and website.
There is a free app available for download on other devices, including smartwatches, that is compatible with the iPhone, iPad, Android, Kindle Fire, Nook, Windows Phone, and Windows desktop…
Read: Promoting Your Music for Free: Interesting Ways To Do It
Google Play Music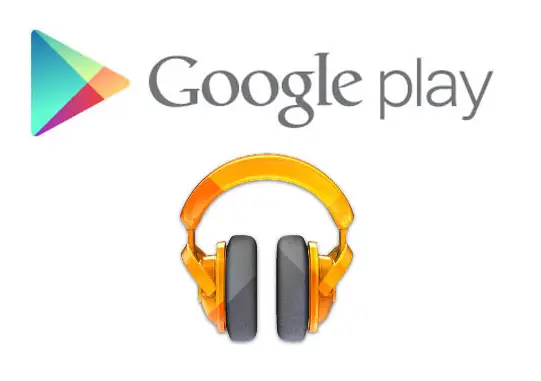 This portable music player has been on the market for a number of years. Google Play Music started off as a standalone music player for Android handsets, but a few years ago, the company announced that it will also support music streaming. This marked Google's entry into the competitive streaming market. Play Music offers a big music collection and is able to generate playlists for you depending on a variety of factors, such as your mood, the activity you're doing, the decade, and more.
In addition, Google Play Music gives you the ability to upload up to 50,000 songs from your local collection to the cloud all at once. If you already own any of your favorite songs in digital format, you may quickly and easily upload them to Play Music without incurring any further costs. Play Music also has a web-player, which enables you to listen to all of your favorite music and playlists from almost any Internet-connected device.
The user interface of the application is another something that deserves to be highlighted since it has improved with each new version of Android. Because this application could come pre-installed on your Android phone, we can't stress enough how important it is for you to try it out. Customers may now control their Play Music library using a wristwatch running Wear OS. There are adverts inside Play Music, but there are no in-app purchases available.
Read: Best music players for Linux
Shazam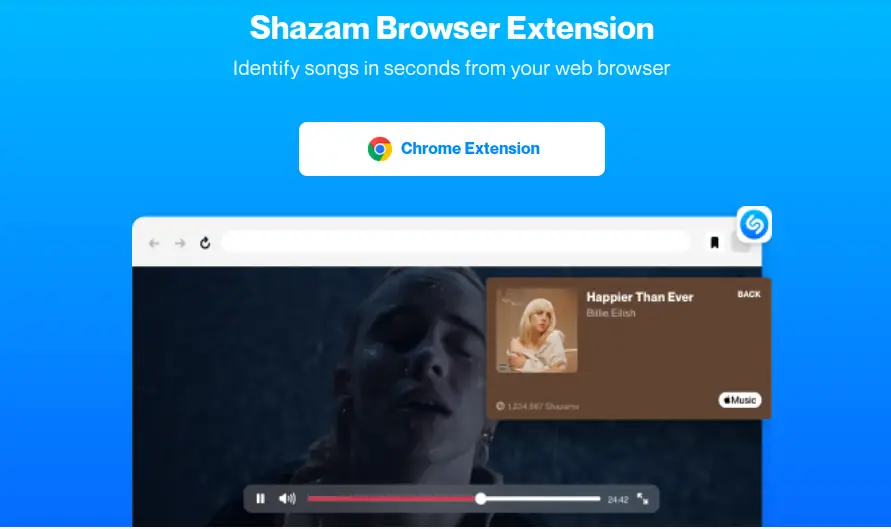 Shazam is a fascinating reverse audio search tool that may help you find the name of a song you heard in a shop, while watching a movie, or in your vehicle.
It takes in the already playing music and identifies the song as well as the artist who performed it. You are welcome to share your discovery, see the music video for it on YouTube, and listen to it on Spotify. In addition, you may look at the artist's tour dates, a discography, reviews of their albums, and even create a Pandora station based on the musician.
Every piece of music that is identified by the program is saved with a tag. You may check out what your friends have found once you've shared these tags with them.
While you listen to music, the lyrics may flash before your eyes at random intervals depending on the kind of music being played.
If you create a user account, you will be able to use a computer to access the music that you have Shazamed. In addition, there is a free application available for devices running macOS, iOS, Apple Watch, and Android Wear.
Read: The best free music players for Windows
Amazon Music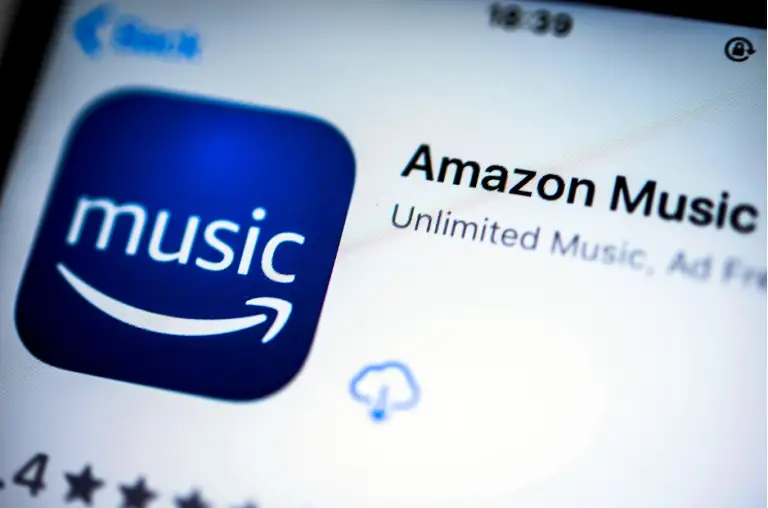 Even though Amazon Music has been available for quite some time, the functionality of the service still leaves some customers scratching their heads. Members of Amazon Prime may use this site to listen to music for free, and Amazon Music Unlimited customers can also use this site to access their music libraries. The biggest difference between Amazon Music and Music Unlimited is the variety of songs available, with the latter offering up to 50 million songs to its subscribers.
In addition, Amazon provides new consumers with a free trial period. The software is not only aesthetically pleasing but also works with the Echo device you have in your house. Amazon Music, much like other streaming services, may provide you helpful recommendations for music based on your previous listening habits and preferences.
Downloading the program does not cost anything, and there are no adverts or in-app purchases available after it is installed. You will be needed to sign up for a subscription or start a free trial on the Amazon website in order to have access to the app's features.
Apple Music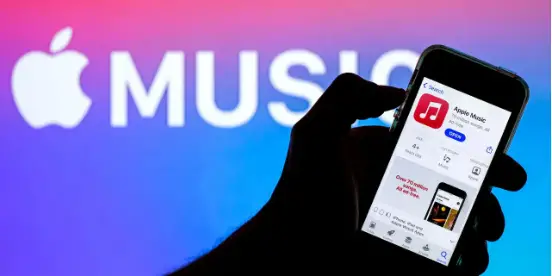 Apple is a well-known and respected brand in the mobile device sector, and in recent years, the company has extended its operations into the music business. Since the introduction of Apple Music, the company has successfully secured a large number of exclusive partnerships, which only Spotify is able to compete with. Despite the fact that Apple is now in second place when compared to Spotify in terms of the total number of subscriptions, there is little doubt that Apple is quickly closing the gap between the two companies.
Because Apple Music does not provide a format that is funded by advertisements, the only option available to you is to join up for the free trial, if you have not already done so. Apple Music is available for a monthly fee of $9.99, and students get an additional discount on subscriptions. It is definitely something that should be looked into since Apple is now offering free Apple TV+ subscriptions to students who also subscribe to Apple Music.
For those who are unaware, Apple Music also has deep integration with the Shazam lyrics app. This indicates that it is possible for you to acquire lyrics in rhythm with the music in real time by default, and that you do not need an external app or service to do so. The application may be downloaded for free from the Play Store, and it does not include any adverts or in-app purchases.
Read: Best email apps for Android and iPhone
Spotify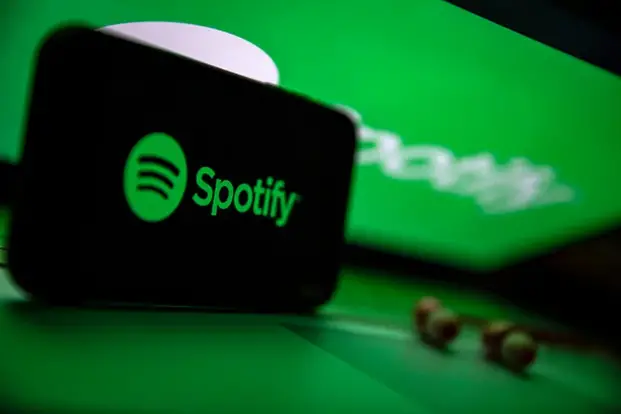 Spotify is a top-notch music program that gives customers the ability to monitor your favorite singers and sync songs from their personal computers. You may create a radio station that, like Pandora, plays music based on the genres and artists that you initially had an interest in.
You may learn about new music by searching for playlists, going through best-of and most recently released lists, as well as browsing best-of lists and perusing lists of your favorite albums and performers. Include copies of your favorite songs in your library so that you may play them again at a later time.
The fact that anybody can build and share a playlist on Spotify, allowing others to listen to the same music in their own apps, is one of the features that contributes to the enjoyable nature of using playlists. The program is capable of sending push notifications in a variety of scenarios, such as when a new album is released by an artist that you are following or when a playlist is modified.
The most basic version is available at no cost. If you want to avoid seeing commercials, play any song you want at any time, download music, and access other features, you can sign up for a Spotify Premium membership.
You may get the program for Windows, Linux, or Mac computers, as well as for Kindle Fire, Android devices, and iPhones and iPads. Additionally, it is compatible with Apple Watch, enabling Premium customers to directly download albums, playlists, and podcasts onto their watches. Spotify is now giving all of its users the ability to manage the music playing on their TVs, wireless speakers, and other devices using their Apple Watches.
Read: Best PSP emulators for Android
iHeartRadio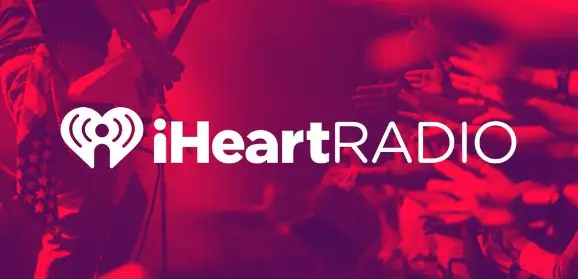 If you're looking for a radio app for your mobile device, iHeartRadio has you covered. It is able to identify local radio stations with ease, provides support for a wide variety of devices, has exceptional functionality, and does not show any adverts.
You may find music that you like by searching for stations or browsing in categories including 80s and 90s hits, alternative, Christmas, classical, rock, oldies, and more. In addition, you may create your own music stations, listen to podcasts, and construct music stations based on the songs that you enjoy the most. You can also build music stations based on the songs that other people prefer.
You may use one of your radios as an alarm clock complete with a daily schedule and a snooze function if you program the stations that you listen to the most as presets. Within the iHeartRadio music app, there is the option to create a "sleep timer" that will turn off a radio station after a certain amount of minutes or hours.
Furthermore, iHeartRadio enables users to examine an artist's biography, browse song lyrics while listening to music, and share stations with friends.
Upgrades to iHeartRadio Plus or All Access provide access to additional services, such as limitless skips and playlists, quick replays, and more.
LiveOne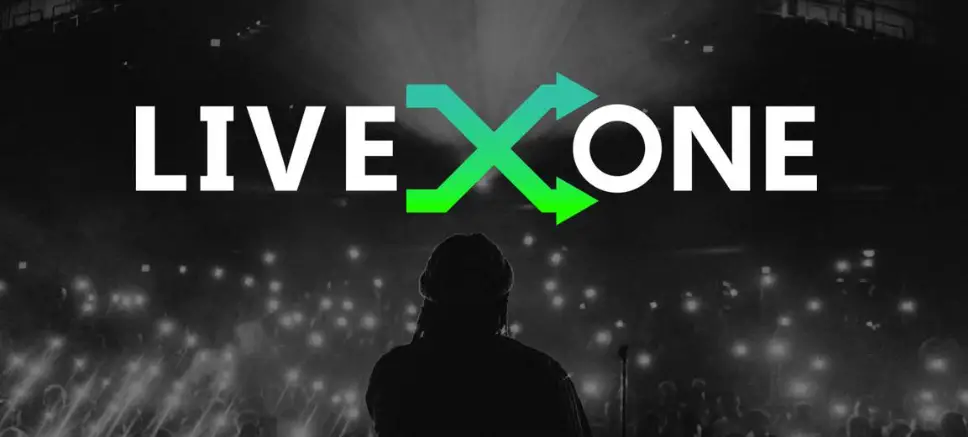 LiveOne, previously known as LiveXLive and Slacker Radio, is a streaming radio service that offers stations covering practically every musical genre. You may adjust the settings of a radio station to play more of your favorite songs or leave it more open to explore other musical genres while listening to it.
Create new radio stations and playlists, and keep track of the music that you listen to most often as well as your own favorites.
The free edition does not support skipping an unlimited number of songs, has adverts, is unable to play music offline, has inadequate audio quality, is unable to play music on demand, and therefore does not allow users to play music on demand. You have the option to upgrade in order to obtain these features.
Read: Best VPN for Android Devices in 2022
TuneIn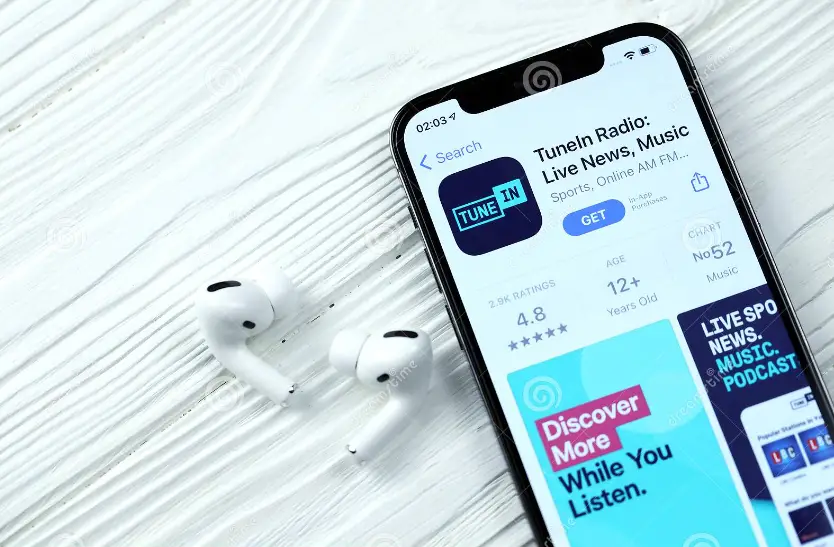 Try out TuneIn's free music app if you like listening to the radio but find the mobility of a mobile device more appealing. Travelers will find it quite convenient to be able to tune in to local radio stations no matter where they may be.
When you type in the name of a song or an artist, you will get an instant list of all the radio stations in the United States that play that song or artist. A simple touch on your phone's screen is all that is required to listen to this radio station. Additionally, users get access to sports radio and podcasts via TuneIn.
If you like using the service, you may want to consider paying to TuneIn Premium so that you can listen to radio without commercials and see fewer adverts.
SoundCloud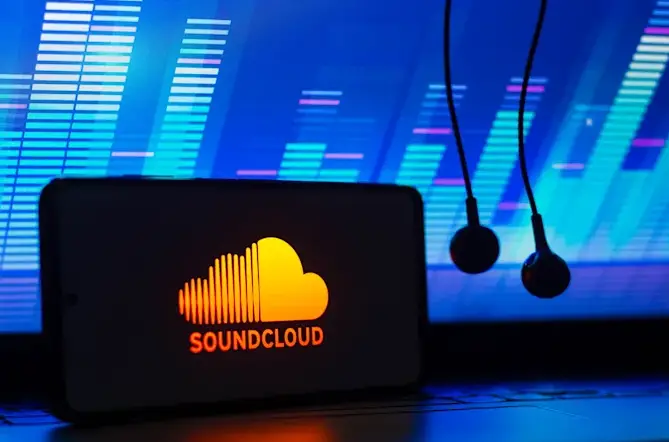 On SoundCloud, other users have uploaded a large quantity of audio, such as home recordings and music by upcoming performers. Other of this content is free, while some of it is for a fee.
You are able to do searches for songs, artists, and audio files, and you can also follow other users to keep track of the content they contribute. Because other users post more than 10 hours of audio content every minute, you will definitely come across something that piques your interest.
Users of the iPhone are given the ability to construct and share playlists, which enables them to generate a personalized stream of their preferred music. Some devices provide you the ability to record and upload audio via the app utilizing those capabilities.
If you create an account, you'll be able to access the music and other information you've saved on the app as well as on the website. A SoundCloud subscription and account provide ad-free listening, high-quality music, no previews, and offline listening.
YouTube Songs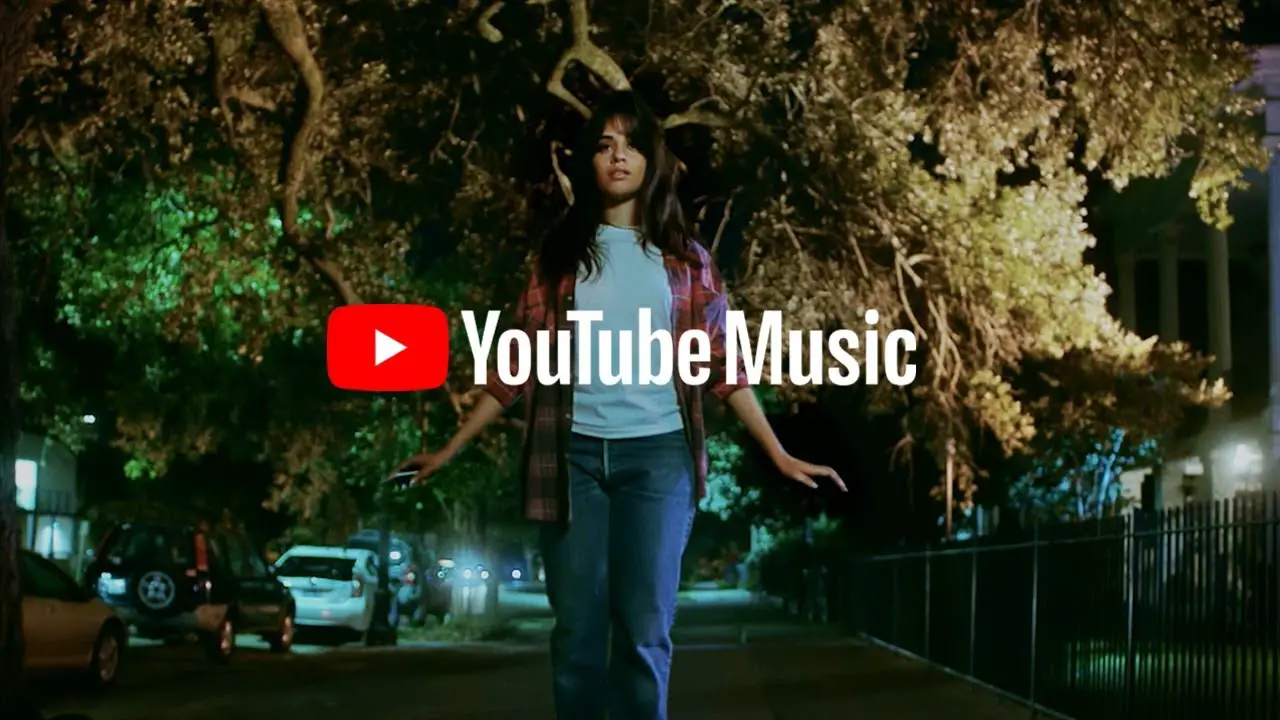 The staggering amount of music and videos available to watch on YouTube Music comes from both well-known musicians and independent content creators working in specialized fields. Its powerful recommendation system will automatically make adjustments and provide suggestions for new music and content depending on what you have previously listened to, where you are, and what you are doing. You are able to discover music using its sophisticated search feature even if you do not know the title of the track.
YouTube Music features not just videos of famous songs, but also live recordings, interviews, concert footage, and other content, spanning the careers of musicians through many decades. You have the option of either adding music to your library and making your own playlists, or selecting one of the many playlists that have already been created. It is possible that it will generate a playlist based on the songs that you like listening to.
The basic ad-supported version is free. Music Premium ($9.99 a month) offers ad-free listening and watching, as well as the ability to play a song with only the audio without the accompanying music video. Even when the screen is turned off, the music will keep playing in the background. In addition, there is a plan designed specifically for students and families. If you want to determine whether or not the upgrade is worth it, you may test out the premium edition for free for a period of thirty days.
Read: 3 Best Android Spy Keyloggers for 2022
Spinrilla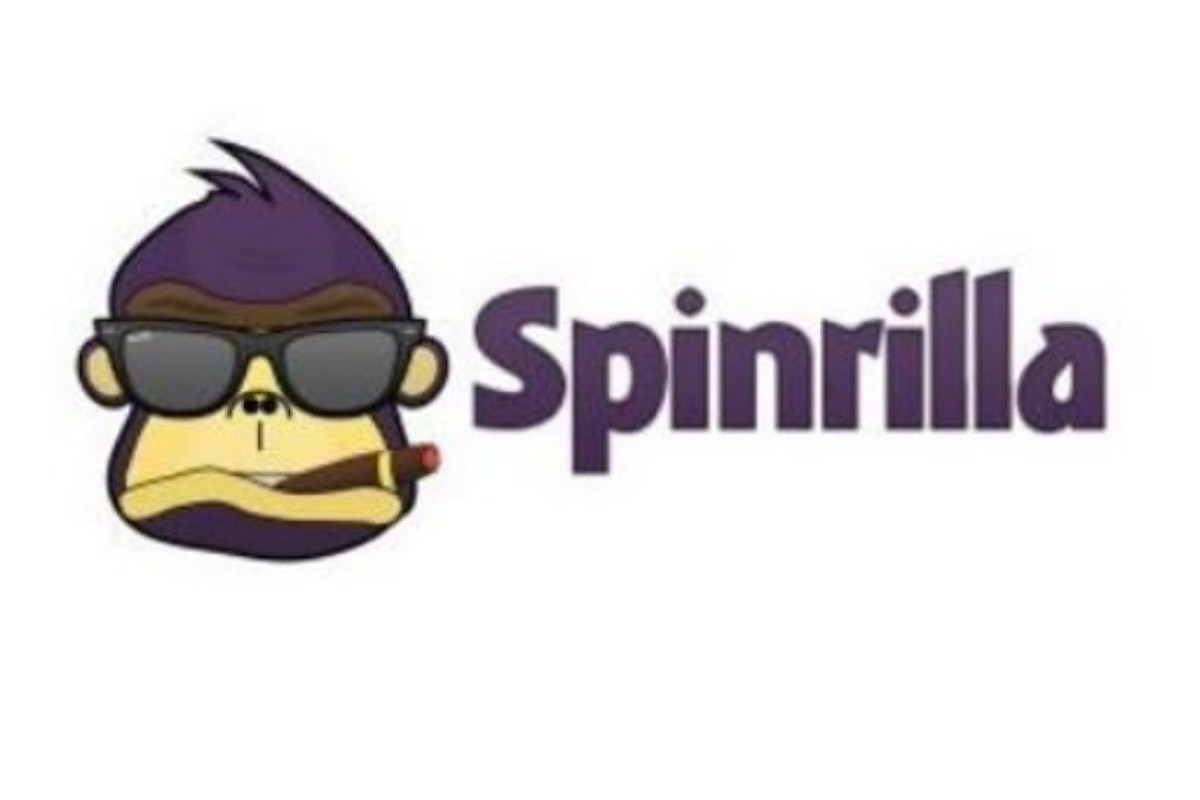 Spinrilla is without a doubt the most superior mixtape software for hip-hop. You have the option to either stream music directly from the app or download it for use when you are not connected to the internet. Additionally, the library may be navigated in a variety of different ways.
At the very beginning of the show is a section that plays newly released music, as well as popular songs and singles. In the area of the app called "Upcoming Tracks," there is a countdown until the song's official release date.
In contrast to other programs for streaming music, this one enables you to go forward and backward through any song, leave comments on specific tracks, create playlists using the songs that are now being shown in the app, and save the music to your mobile device.
In addition, there is a built-in radio that enables you to listen to popular songs, background music, as well as radio stations that are relevant to your locality.
---
If you like the content, we would appreciate your support by buying us a coffee. Thank you so much for your visit and support.