Anyone surfing the Internet unprotected with their Windows PC can quickly catch a virus or Trojan. There are many ways to protect your computer against malware. In this article, you will find the best tools and tips for virus protection.
Install free virus protection software
There are many free yet good antivirus programs for your PC. Here are some of the best free security tools:
Avast Free Antivirus : This antivirus software protects your PC immediately after installation and checks your computer for malware every time you start Windows. The program also protects against the harmless but annoying toolbars that are often downloaded with other programs. Protection of the home network is also integrated into Avast.
Avira Free Security Suite : This antivirus program is equipped with real-time protection and protects your PC against viruses, ransomware, Trojans, adware and other malware. Avira Free Security Suite also includes browser protection that blocks dangerous websites, a VPN with which you can surf the Internet anonymously, a password manager and a tuning tool that makes your PC faster and extends the battery life.
BitDefender Antivirus Free Edition : This free real-time virus scanner protects by continuously scanning your entire PC. It also blocks any links that pose a threat. If you wish, you can also use BitDefender to scan individual files for malware.
AVG AntiVirus Free : This program is a basic protection for your PC. It blocks known malware with the help of a real-time scanner. In addition, an e-mail scanner and a link scanner ensure safer Internet surfing. Files classified as dangerous end up in quarantine, where they can no longer cause any damage.
Read: How to Use the Microsoft Outlook 2FA to Secure Remote Access
Perform updates
To close security loopholes, you should always keep Windows , your programs and your browser up to date . To do this, carry out regular updates . In the following, we will explain how you can update your Windows software.
To do Windows updates manually:
Step 1:
Open the settings of your PC by using the key combination [Windows] + [I] or by clicking on the Windows symbol at the bottom left and then in the start menu on the left-hand side on the gear symbol .
Alternatively, you can also click on " This PC " in Explorer , then open the " Computer " tab at the top and then go to the settings using the gear icon .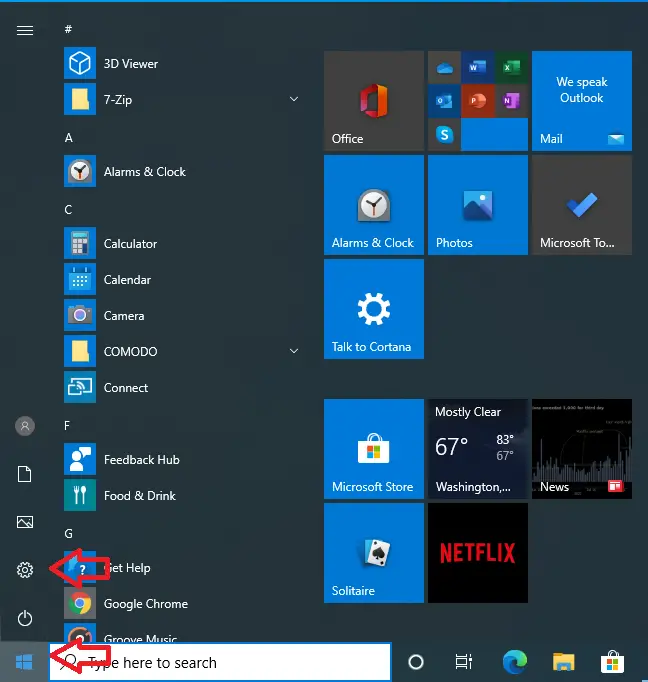 Read: How to password protect a folder in Windows 10
Step2
In the settings click on " Update and Security ".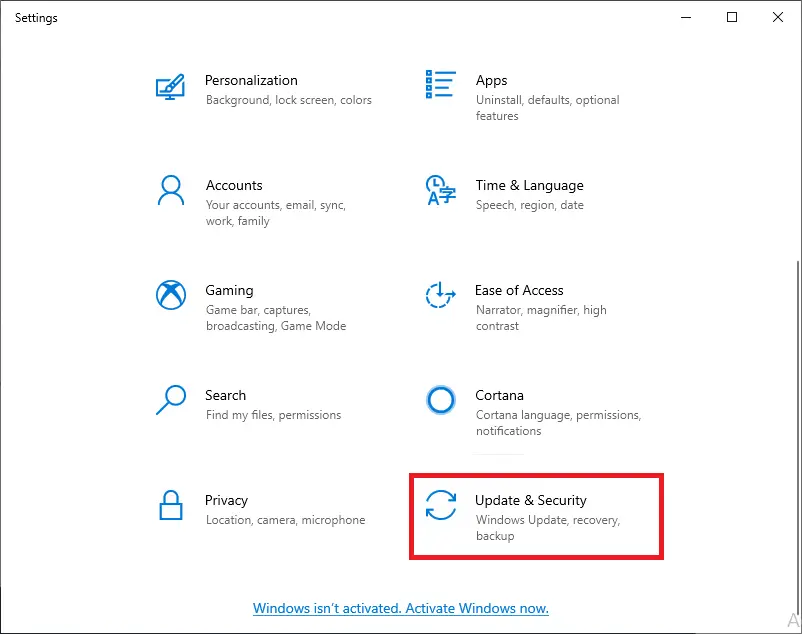 Read: Why is my upload speed so slow: Simple Causes and Effective Solutions 
Step3
Then click on " Check for Updates ". Windows either carries out new updates afterwards or your system is already up to date.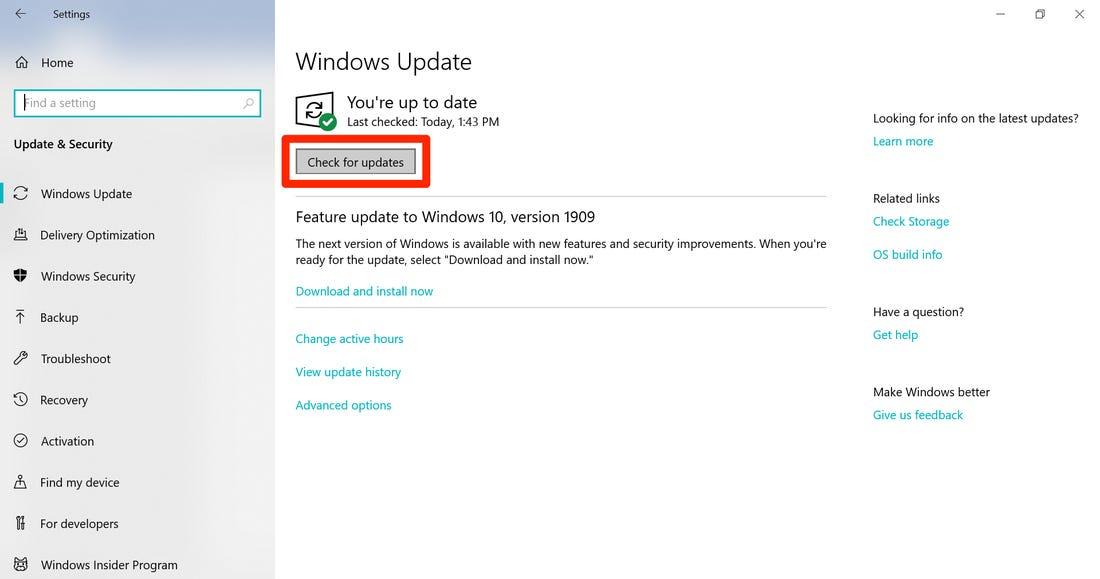 Step4
Under " Windows Security " you can also set Windows Defender via " Virus & threat protection " , which should always be activated.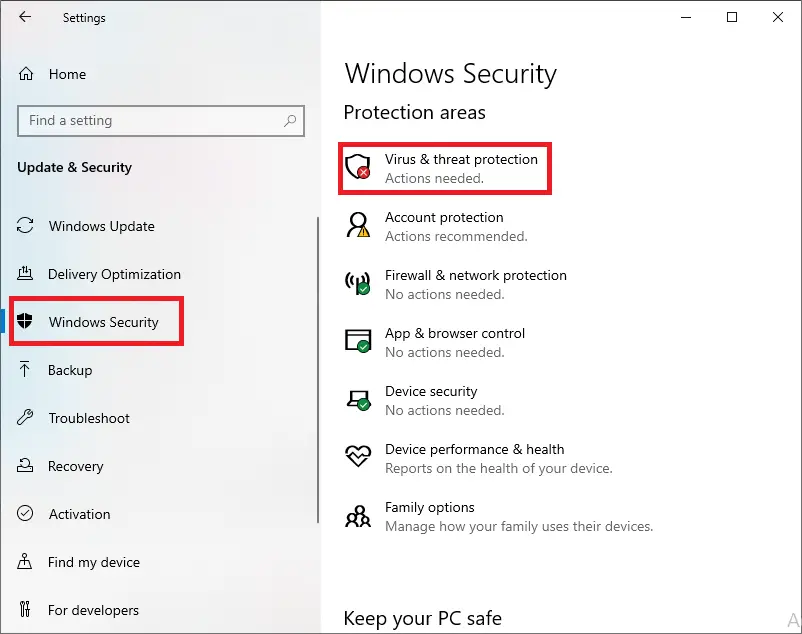 Tips for Safe Internet Browsing
Despite the many security tools, common sense is often the best protection against malware. You should always pay attention to the following when surfing the Internet to avoid catching a virus or other malware:
You should only download programs and files from reputable, secure websites . Make sure that no automatic downloads start when you are opening dubious sites.

E-mails in particular often pose a threat to your computer. Therefore, always make sure that you really know the sender before clicking on links or downloading attachments . In addition, you should never reveal your data on request , because criminals who want to gain access to your accounts could be hiding behind the sender identity.
These so-called phishing emails usually look deceptively real . With apparently official emails, always make sure that the sender is actually trustworthy and uses an official email address of the company in question.
Read: Cyber security awareness for silver surfers: How to stay safe online
To surf the Internet safely, browser extensions such as the free McAfee WebAdvisor add-on are also recommended. This tool automatically scans your visited websites and sounds an alarm if you are on an unsafe site.
Additional virus scanner
If you suspect that malware has sneaked onto your computer despite all security precautions, installing an additional virus scanner can help. The freeware Malwarebytes Anti-Malware , for example, scans your system (in addition to your normal antivirus software) and removes malware from your computer.
---
If you like the content, we would appreciate your support by buying us a coffee. Thank you so much for your visit and support.