It seems to be a lot easier to work with digital photographs and information. However, losing your digital information can feel like an unresolved catastrophe.
In the technological environment, a lot may go wrong. It's highly possible that you'll remove files by accident. Hard drives can crash and memory cards can be completely erased. Then there's always that loose coke can there, ready to spill on your device.
For photographers as well as digital artists, file recovery is essential. As there is so much at stake, you should seriously evaluate data recovery software.
Stellar Photo Recovery is a program that can help you in these scenarios. Mistakes are bound to occur. Stellar Photo Recovery can also help you restore deleted data as well as regain lost photos.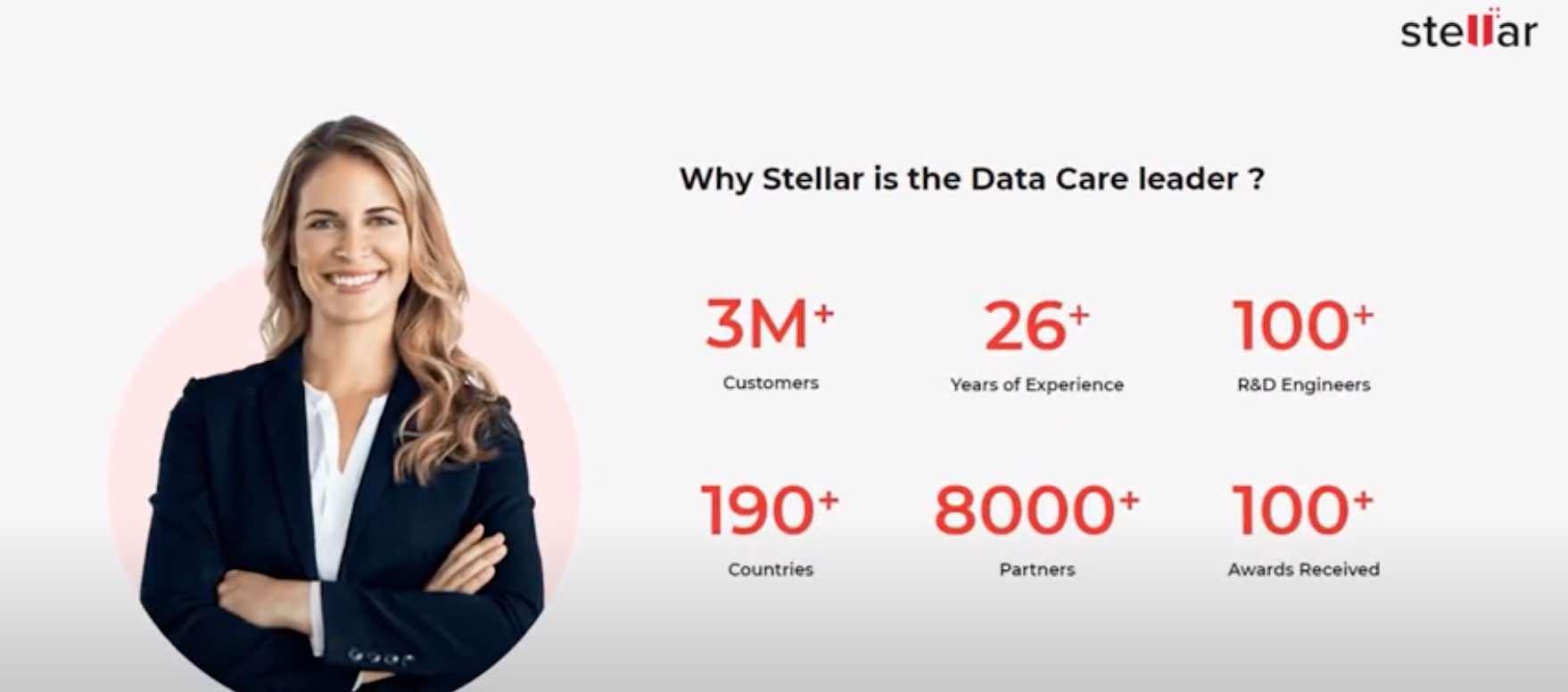 Stellar Photo Recovery makes it simple to recover data and files that have been destroyed. It's a simple data recovery program. It will also relieve you of the burden of thinking about those lost data.
Read: How to recover deleted files on Linux – an Exhaustive list of tools
A wide range of file formats from a wide range of devices can be restored through Stellar Photo Recovery. JPEGs, PNGs, and even RAW data can be recovered. Video files like MP4 as well as WMV may also be recovered. Audio files can even get restored.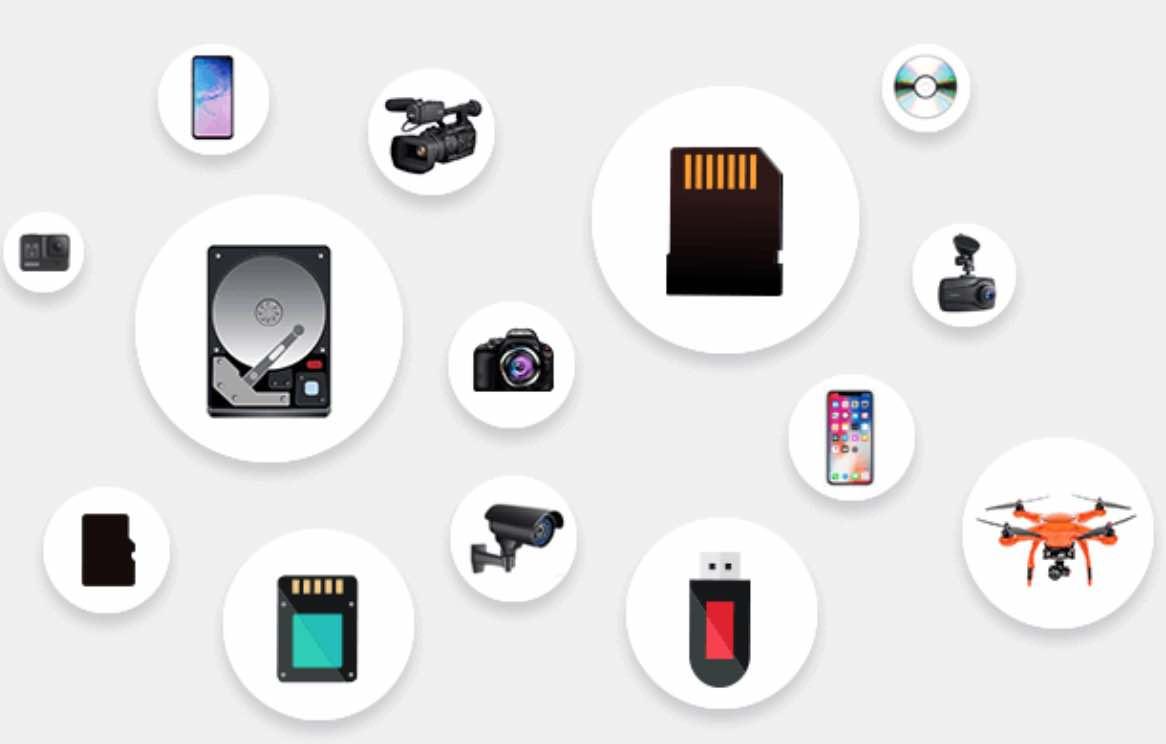 Files may be recovered from a wide range of devices, like PCs and external hard drives. Even lost files from DSLR and mirrorless cameras can be recovered.
Memory cards and USB sticks are two of the most vulnerable types of storage media. Believe it or not, Stellar can help you with these devices too!
Who should use Stellar Photo Recovery ?
People who use a lot of digital images and data would benefit from Stellar Photo Recovery tools. That describes the majority of photographers nowadays.
However, this program will assist more than simply photographers. Videographers, editors, as well as graphic designers, have all been crushed by the loss of important data.
That is why Stellar Photo Recovery appeals to such a large number of people. This photo recovery tool can be beneficial to many types of creative professions.
Read: Best Ways To Hide Files, Photos, And Videos On Android
It can save you time and money if you work in the creative industry. It's possible that being able to retrieve data will save your employment!
Stellar Photo Recovery can save you from disaster even if you're a photography or design fanatic!
Stellar Photo Recovery provides three distinct options from which you may choose the best one for you. There are three levels of service: Standard, Professional, as well as Premium.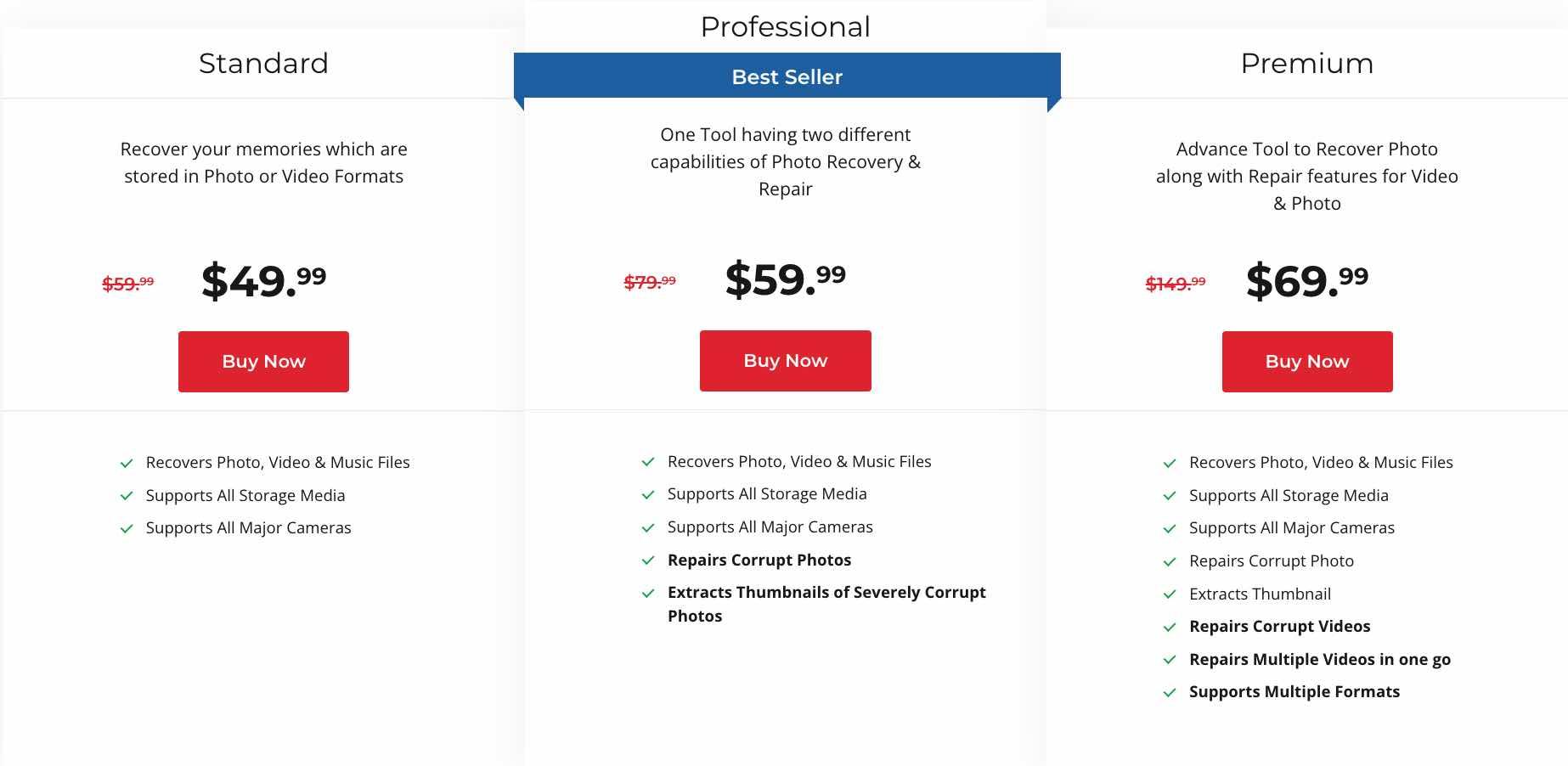 You may test out Stellar Photo Recovery prior to purchase. They provide a free trial period during which you may scan and examine your deleted data. You won't be able to retrieve files during the trial period. If you sign up for a premium membership, you can see what data can be discovered and restored.
Read: Stellar Converter for OST Review
It makes no difference whether you use Windows or Mac. Stellar Photo Recovery is compatible with both systems and costs the same.
How to use Stellar Photo Recovery Software
Stellar Photo Recovery is simple to maneuver, with a straightforward UI. If you're not a tech whiz, there's no need to freak out. You don't need to be a hacker to retrieve your data with Stellar Photo Recovery.
I'm not the most tech-savvy person. The Stellar Photo Recovery program, on the other hand, was simple to use. None of the features are hidden, and nothing is obscured by a maze of menus.
Read: What Happens When You Permanently Delete Files from the Recycle Bin
Open the program when it downloads. Stellar Photo Recovery will display all of the devices that may be used to search for missing images. Pick the device you wish to scan, and the scanning process will start.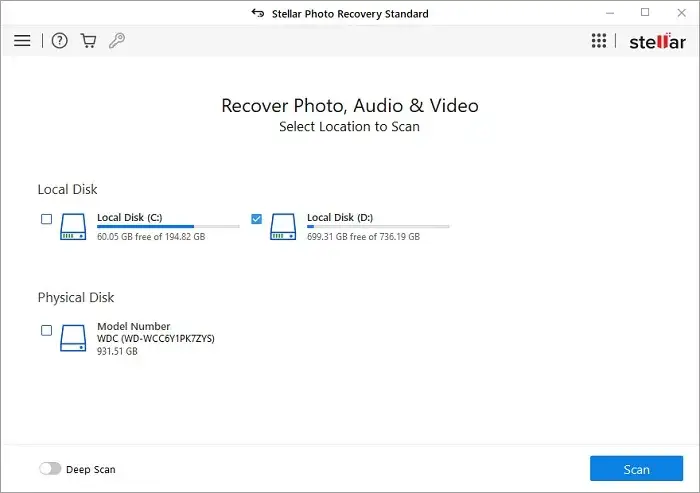 A simple scan is the first step. It will run a thorough scan if no deleted content is discovered. For more serious data losses, like a reformatted memory card, this is required.
You determine where the data go once the scan is finished and they have been recovered. You may either put them back in the original zip folder or make a new one.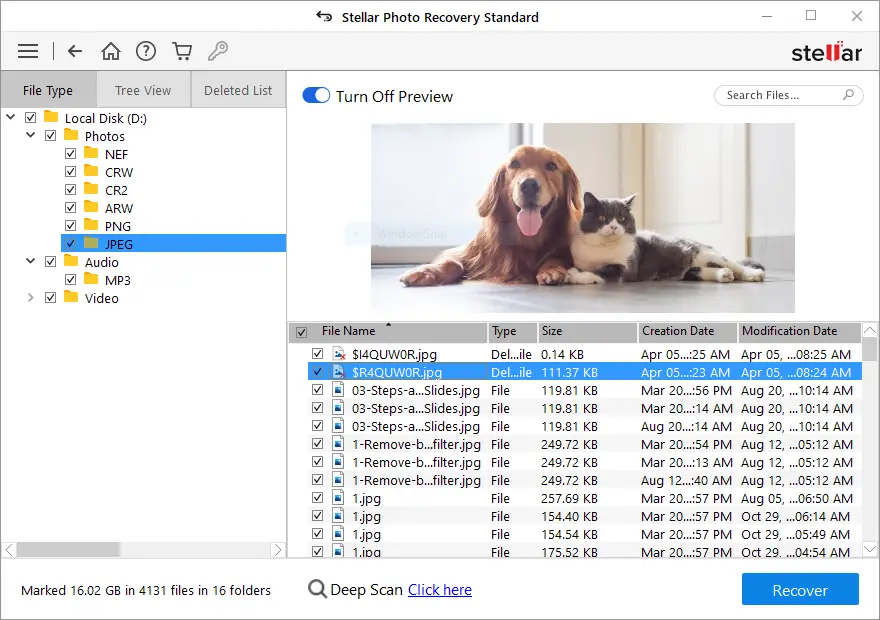 You might wish to grab a cup of coffee after clicking recover. The recovery procedure takes a long time, but it is effective. And a few minutes of waiting is a minor amount to pay for getting your data back.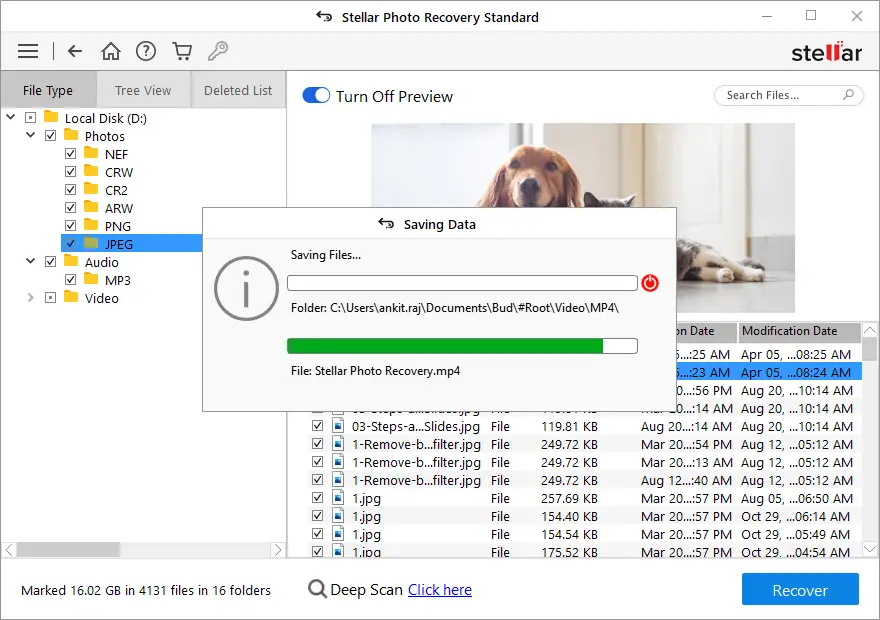 Stellar Photo Recovery Features
Users of Stellar Photo Recovery software can pick between three tiers of data recovery software. We'll walk you through the numerous functions of Stellar Photo Recovery's standard, professional, as well as premium versions.
Read: How to transfer photos and videos from iPhone to Mac and Windows
Stellar Photo Recovery Standard
The ordinary Stellar Photo Recovery software subscription includes all of the fundamental photo recovery functions. Many of these have already been discussed.

The standard level allows the user to access deleted files as well as missing data. Photos in practically every file type, from JPEG to RAW, may be recovered.
You can even retrieve data from BitLocker-encrypted devices.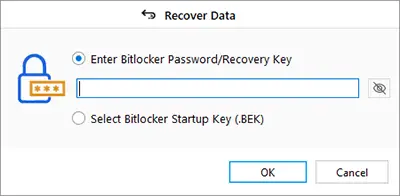 It's a useful feature that allows you to keep your files protected. When you wish to recover lost images, you don't have to worry about locking yourself out.
Stellar Photo Recovery will offer you an estimate of how long it will take to recover your files before you begin. It can also help you preview your deleted files.
This might assist you in sorting out your priorities so you don't waste time restoring files you don't require.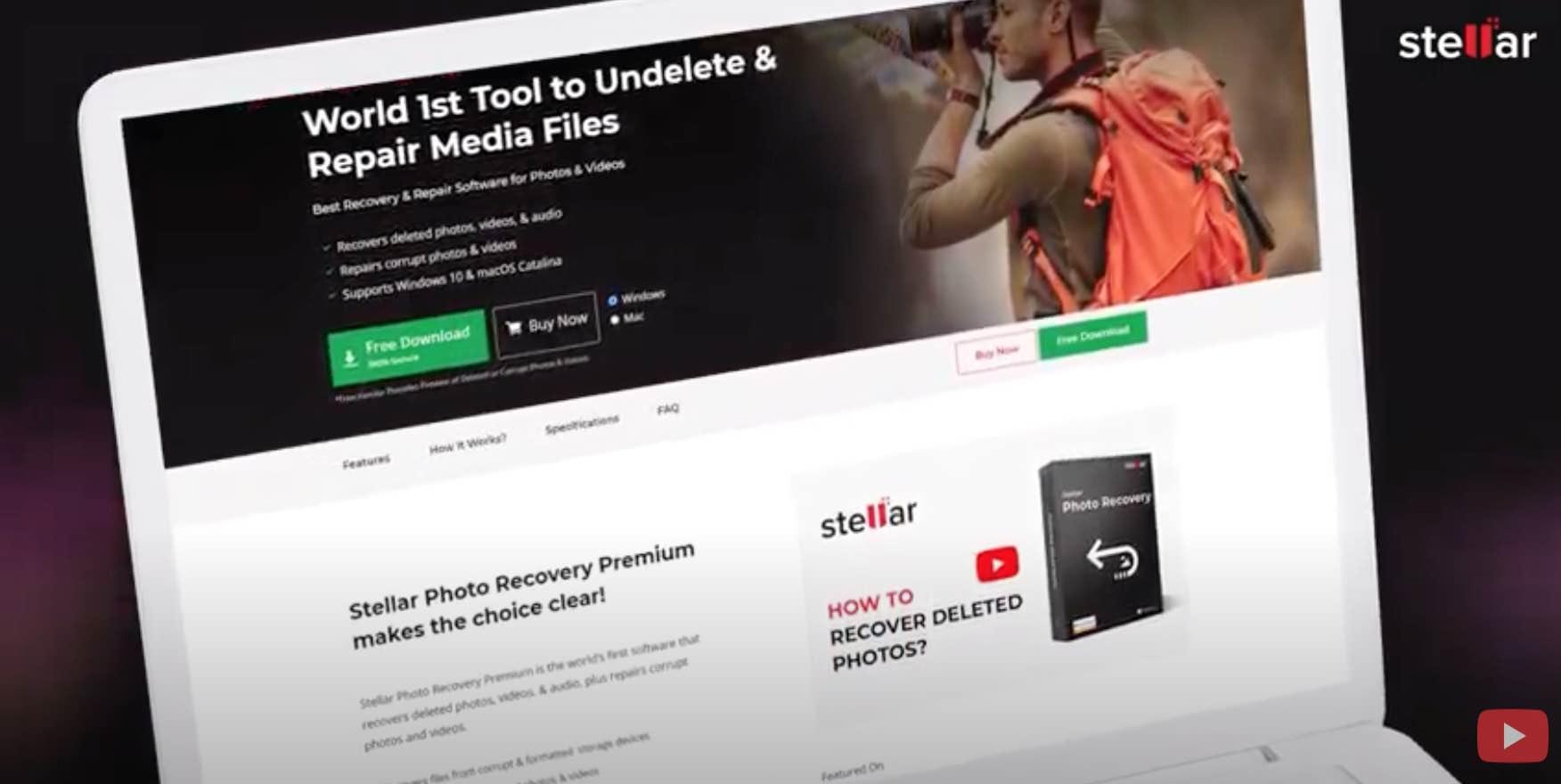 Stellar Photo Recovery Professional
The Stellar Photo Recovery software's professional level was created with photographers in consideration.
You receive all of the features from the basic level. However, in a professional setting, not only can you recover deleted photographs, however you can also restore damaged images.
Stellar Photo Recovery will fix the photo and restore the thumbnails when you use it to repair damaged files. It's a lot simpler to reorganize your work this way.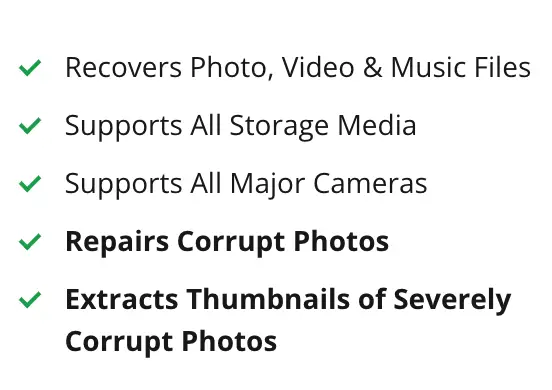 You may also fix many corrupted photographs at the same time. You can recover a number of damaged files and images with only one click.
Stellar Photo Recovery Premium
Camera operators and multi-media pros should upgrade to the premium level.
The ability to fix damaged media files is a distinctive characteristic of this membership level. All of the most common video file formats are supported. You may also fix numerous video files at once.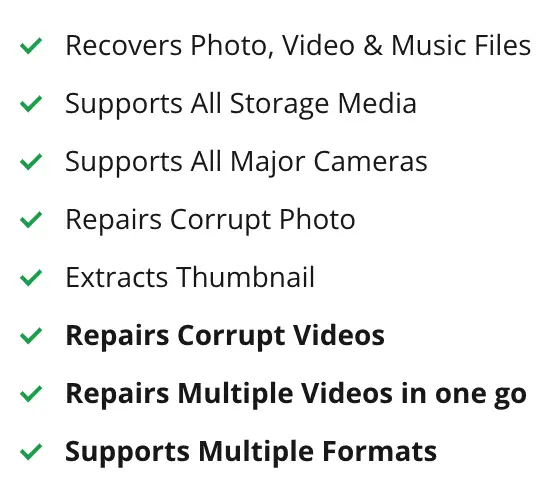 Though premium is the most expensive of the levels, I strongly urge you to use it only if your business requires a lot of videos because it is truly worth the expense.
Our Verdict
Stellar Photo Recovery isn't the perfect software in the market today. Despite the fact that the recovery procedure is a bit slow, Stellar Photo Recovery can be considered one of the best photo recovery utilities available.
It can be handled by any user and can relieve you of your data-loss stress. It can help recover your deleted photos as well as video files. It can support various formats too. Corrupted files can be repaired if you choose the appropriate package.
Suffice to say, although it has a trial version, Stellar Photo Recovery is a bargain when compared to its competitors.
---
If you like the content, we would appreciate your support by buying us a coffee. Thank you so much for your visit and support.