Trading in a phone is when you swap an outdated device for money, shop credit, or a brand-new one. Many EOMs have this kind of setup, which encourages people to buy their latest products, like Apple.
There's a chance that your old iPhone might still be worth something. This is regardless of whether you discovered it in your drawers or are prepared to switch to a newer model. One of the reasons why Apple has a trade-in option is because Apple products contain parts that the company can still use.
Besides, you are not only going to have a brand-new Apple product at a lower price, you are also keeping harmful toxins out in landfills.
This article discusses the procedure that takes place after an iPhone trade-in and where to trade in your iPhone. Also, discussion will include the benefits of trading in your iPhone with Apple. Finally, it discusses what happens after an iPhone is traded in.
Read: iPhone Buying Guide: How Does the iPhone Color Affect its Resale Value
Where Can You Trade In Your iPhone?
Online
Many online customers are interested in your iPhone. When you're ready to trade-in your iPhone, they'll give you a free shipping package. You may go directly to online websites, get a fast quotation for your old iPhone, and then purchase it. Put your gadget inside the box, then send it back.
Try to sell your old iPhone on your own using the internet marketplace as another option for getting rid of your old device. People frequently sell their iPhones on websites like eBay and Facebook marketplace.
Naturally, this isn't the simplest or most secure approach to selling your iPhone. To begin with, a million other sellers are vying for the attention of that one customer. You must take care of all the marketing, photos, and technical details by yourself. You ought to be aware of the specifics of your iPhone, such as the chipset it employs and the amount of RAM and storage it contains.
In Stores
When you want to trade-in your iPhone, don't go too far. You can do it at an Apple store. Simply inform an Apple employee that you want to trade in your smartphone. You can choose to apply the funds immediately toward a brand-new purchase in stores rather than receiving them on a gift card. Just keep in mind that you must trade in your computer online since Apple stores are unable to do so.
A retailer
Some merchants might be eager to accept your trade-in. Most iPhones can be traded in at big box stores.
All you'll get is store credit. They won't pay you in cash or upfront, for your iPhone. Instead, you will receive a gift card for the store with a few hundred dollars on it.
Read: Best calendar apps for Android and IPhone for 2022
How to Perform an iPhone Trade-In?
Fortunately, the procedure is simple. The process of a typical online phone trade-in is shown here:
Reach Out to the Buyer
Go to the seller's website first and locate your device. Once there, it will walk you through a quick process of entering the information for your iPhone.
Reset the Device
The next step is to reset or restore your smartphone to its default settings. That entails erasing all of your personal information from it. No matter if it's iCloud, Google Drive, Dropbox, or OneDrive, always make a backup to the cloud. You won't lose your pictures and personal information if you do it that way.
Send the iPhone and Get Paid
After receiving the shipping container, you can load your iPhone inside, attach the labels, and send the box back to the buyer. Make sure you always receive a copy of the tracking number and shipping confirmation. If the shipper misplaces the iPhone, you will have proof that you sent it.
Finally, the buyer will perform a brief check of your product after receiving it to ensure that it is exactly what you described in your offer. When everything appears to be in order, they will send you your money! Most customers can pay you in several ways. They will contact you and inquire about your preferences.
Read: Apple Concerned about iPhone Security 
What Happens to iPhones That Are Traded In?
You might be curious about what will happen to your iPhone now that you have sold it to a buyer. The truth is that the process for selling the phone will be the same whether you sell it to a customer over the internet, exchange it with your provider, or sell it to a store.
They'll check it out first. They will then clean it. Any components that require replacement will then be repaired and they'll eventually sell the iPhone. This process is further discussed below:
It is Data Wiped
Wiping it clean is the first step. We're not talking about just wiping the outsides of the phone but the insides. Some businesses will merely return your device by mail if it is still locked to iCloud. In our situation, we'll email you to ask you to remotely detach the device from your iCloud account so we may continue the inspection process.
It is Tested
An inspection team evaluates your iPhone to establish worth. They are seeking a few essential operational items:
Screen condition.

Do all of the buttons function?

Does the battery need to be replaced?

How many dings, dents, and chips are there on the body?
They'll give the iPhone a grade if it satisfies acceptable criteria for each of these and possibly some additional ones. In the end, your pay will depend on your grade.
The grade ranges from "great" which denotes that the iPhone is in a brand-new condition to "poor" which denotes that the iPhone is useless.
The majority of iPhones may be sold as "good" or "okay" products because of this. The technician will then repair the broken item and designate it as being suitable for sale.
Read: Mobile Security: Trends and Threats
It is Refurbished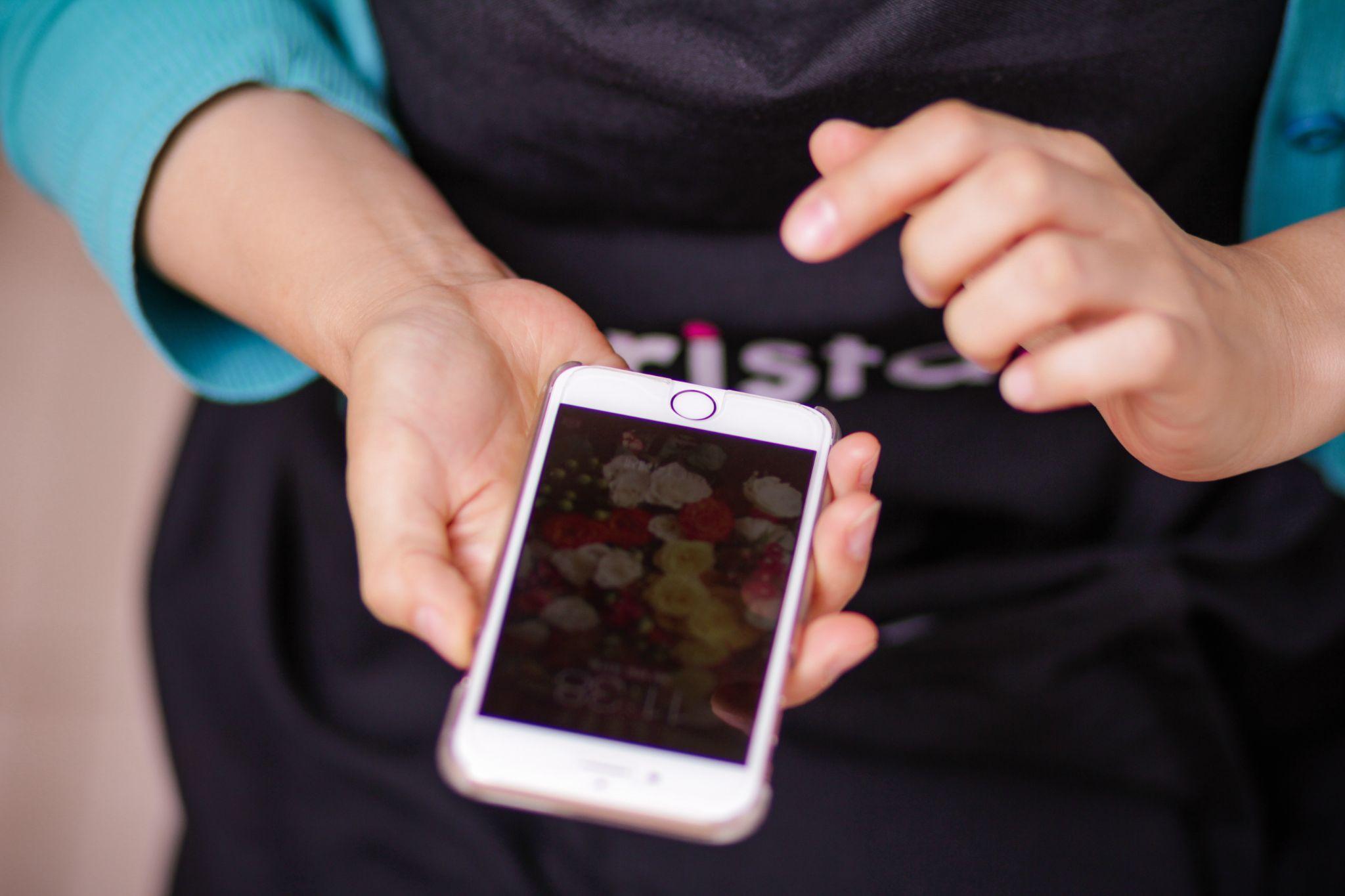 Source: Pexels
The purchaser will restore the iPhone to like-new condition through refurbishment. They might make use of aftermarket components or spare parts from other iPhones. These could consist of things like brand-new screens, buttons, and batteries.
Although the glass bodies of the majority of high-end models make them impossible to replace. Some iPhone chassis can be replaced if they are seriously damaged.
Then they will include it in a global distribution network that gathers and resells millions of used electronics from all over the world. It is now prepared for sale.
Benefits to Trading In Your iPhone With Apple
We recommend that the first one you should consider when trading in your iPhone is with Apple. It will be properly refurbished for the next owner. If your iPhone is still repairable, Apple is the only manufacturer that can promise that it will be fixed to the highest possible standard.
Trading in your iPhone with Apple may be your best option if you want to extend the life of the device.
Data privacy: You can be sure that Apple's skilled and qualified personnel won't access your personal information. This is because of the company's stringent handling of customer privacy issues.

Authenticity: While some shops may pay more for your iPhone in exchange for other iPhones, not all of them can ensure that your new gadget is legitimate.

Store assistance: The Apple store employees are the experts when it comes to iPhones. Apple's team can assist you in selecting the best iPhone to replace your old one.
Conclusion
It is important to trade in your iPhone to a dependable buyer, it will be completely protected. Even after you've reset your iPhone, they'll wipe it clean, which increases the level of security throughout the process.
---
If you like the content, we would appreciate your support by buying us a coffee. Thank you so much for your visit and support.